COMMENT
I've always loved Taylor Swift's style, but she really stole the fashion show in 2015. She spent a lot of time at awards shows and on stage at her sold-out 1989 World Tour, and even still her fashion moments were iconic so many times this year. If you want to relive the greatest style moments from your favorite Style singer, look no further than this list!
1. Floral Matching Set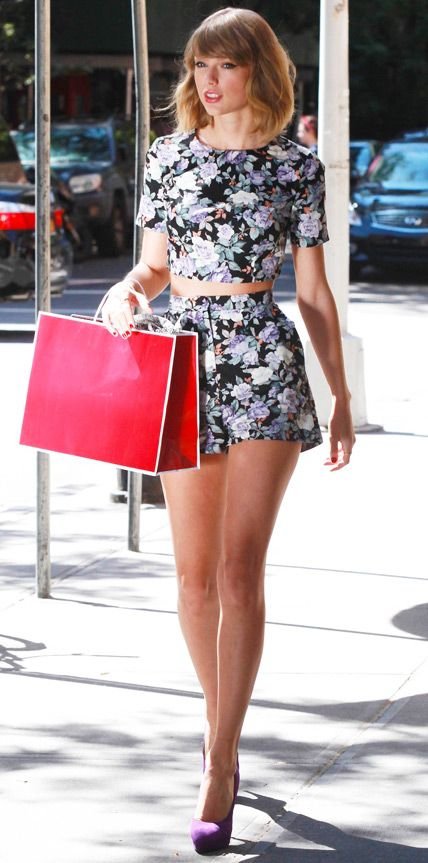 Via
84 Reasons Why Taylor Swift
This gray floral matching set looks amazing on Taylor!
Taylor Swift's Concert Look