18 Blonde Actresses We All Know and Love ...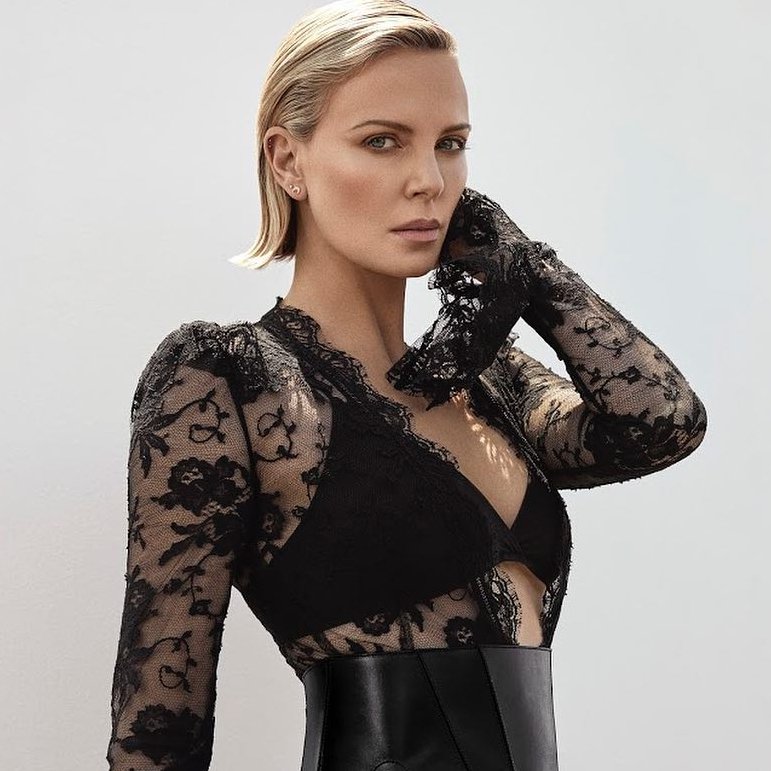 We all hear that blondes have more fun but who has really put that theory to a test? Below you will find my picks for the top blonde actresses. Most of these women are known for their striking beauty but they are so much more than just a pretty face! So let's get started and see if you agree with my choices.
Jenny actually tried to get her start in modeling but was told she was too "curvaceous." After that, she found herself posing for the famous Playboy magazine and being cast in a few movies. I don't think this lady has landed any acting roles worth mentioning but I do think she takes a beautiful photo and she is a very devoted mother to her autistic son. She is currently married to Donny Wahlberg of New Kids on the Block.
Britney got her big break starting out as a member of the Mickey Mouse Club and went on to an amazing singing career ranking her the 8th best selling female artist of all times. She stepped out on the music scene early on as a sex symbol and had to grow up fast in an adult run industry. She is one celebrity that I give kudos to for changing her life around after her very public marriages and divorce and mental break down in 2007. Being a mother to two little boys helped her realize how much she needed to get herself back in fighting form. A Vegas residency and a couple film/TV appearances, we can all agree Britney is awesome.
I could never leave out the lovely Farrah Fawcett of my top blonde actresses list. This lady was in a class of her own and was famous for her beautiful blonde hair, bright eyes and beautiful smile. Being a Texas lady myself, I can appreciate Farrah's southern looks. She was adored by millions and even though her death was overshadowed by the passing of Michael Jackson the same day, she is one actress that will always be remembered. She let people into her life until the very end and showed us that beauty and strength comes from within.
Whether you love her or hate her, Jessica Simpson is a beautiful blonde actress. I think she made a horrible decision in having her marriage televised and having the public watch it fall apart but things seemed to have turned around for her later on. I think Jessica has always faced criticism over her weight issues and I honestly thought she got too skinny for her role in Dukes of Hazard. There was a period that I think the publicity got to be overwhelming to her and she lost sight of what mattered most but since doing a show focusing on heritages around the world, Jessica is in a very good place right now. Besides being a performer, an actress, a mom, and a designer, Jessica spends time designing clothes, endorsing cosmetics and beauty products, and charity work. Talk about a busy blonde!
This blonde beauty is always the epitome of grace on the red carpet. I don't think I have ever seen a bad picture of this woman. As beautiful as she is, it's funny to know her friends call her "Grandma" because she hardly knows how to use a cell phone, i-pod, or any new age technology and refuses to learn. Even without a lot of makeup and help of a stylist, this woman is a stunning blonde actress.
Reese started doing television ads when she was thirteen, but got a name for herself when starring in Cruel Intentions along with her future husband, Ryan Phillippe. When her marriage fell apart, she kept up her commitments and was knocking peoples' socks off with her new sexy confident style. From Legally Blonde to Sweet Home Alabama, this blonde actress really won the stage! Reese seems to be a very charming person and a great mother to her kids. Though she's had some mistakes in the past, she owns up to them which takes a tremendous amount of character and class. She is one celebrity that has a great sense of style and looks just great on the red carpet, taking a morning run, or taking her kids to school.
I was absolutely devastated when this young blonde actress passed away too early. I loved her movies and thought she had finally made her mark in Hollywood. There was a lot of talk that she was never happy with her appearance but I think she was an absolutely beautiful person with a bubbly personality. She played an assortment of roles including voice overs and actually was a great singer but never gained recognition for that. I'm so thankful that she left me the movie Little Black Book to help remember her by.
I have to admit, I think it would be very interesting to meet this actress. She is a very private person and refuses to let the paparazzi take many pictures of her out in public or have her children photographed. Her family life is very sacred to her. She has been known for following a very strict macrobiotic diet and she is very fluent in both French and Spanish. I loved her as Brad Pitt's love interest in Seven. This is one blonde actress that really knows how to own the silver screen!
Katherine is most known for her role in the tv show Grey's Anatomy but I loved her in Knocked Up. She seems like a person that would be upfront with you and very hilarious to be around. Before acting, she started a career modeling for Elite Modeling Agency and I can see why. With her half Irish/half German heritage, she is a very beautiful lady. It's sad she's retired from acting because it never gets old seeing this beautiful blonde actress on the screen!
Nicole is the picture of timeless elegance and flawless skin regardless if she's red, blonde, or even purple hair! Since marrying Keith Urban, Nicole has moved to Tennessee and focuses spending more time with her family. Although that means we don't see her in as many movies, it's good to see her being happy. Now as the one of the leading voices against abuse towards women, she has gained the respect as someone who cares about her peers.
Most noted as her role as Buffy the Vampire Slayer, she actually got her start doing commercials for Burger King. We don't hear so much about Sarah Michelle lately but it's always great to watch the old stuff she was in because she's one of the most beautiful blonde actresses. She seems to always be selective of her movie roles and not just take any role just for the money involved. She is another actress that seems very private and has a very happy marriage to Freddy Prinze Jr. I don't think she has always gotten the recognition she deserves but definitely think she is one of the best out there.
Singer turned actress this lady does it all. Beauty, brains, and talent, this blonde **is unstoppable. She is one person noted for her ever changing styles as well as her powerful voice. Christina grew up in an abusive home and it's nice to see someone from such unfortunate circumstances rise above that. She has some very interesting stories of her upbringing that she has turned into some great songs. Just could never tell how such a small lady could hit some of those high notes like she does. At any rate, her voice and film accolades have made her a fantastic **blonde actress to add to the list.
Hello, can we say hot momma alert? This girl here has a huge acting career while balancing time with her family. She jump-started her career with Titanic but I have to say I loved her in Finding Neverland with my Hollywood crush Johnny Depp. One of the most appealing things about Kate is that she is comfortable in her skin and is proud of her curves. Gotta love a lady who teaches us it is okay to love our own body image and be happy to strut your stuff. Works for her!
Christina was voted by People Magazine in 1999 for "50 Most Beautiful People," and they hit the nail on the head with this one. I think she is just getting more beautiful with age and I loved watching her on Married with Children and her role in The Sweetest Thing is a movie my sisters and I laugh about all the time still. Her newest Netflix hit Dead to Me is also majorly binge worthy so definitely check out this **blonde actress **showing off how timeless she really is. Not to mention, she also is a breast cancer survivor and advocate which makes her pretty inside and out.
I could not believe that it was this South African beauty actually playing such an ugly role in Monster. She was beyond recognition in that part! Charlize actually grew up on a small farm and learned to speak English by watching soap operas. Since then, she has gotten so much recognition for being such a beautiful blonde actress. She seems to be a very confident woman and super positive and absolutely nails any role she takes on. She's the one guys want and the one girls want to be.
Jen might be just as well known for her personal life as her acting but the girl has hung onto the title as America's sweetheart for years now and really, can you wonder why?! She is ravishing even as she ages and she is firm in what she wants out of her life. Her easy laid back style and charm makes you feel that she could be your best friend. She won me over when she was quoted as saying "Anyone can look beautiful after sitting in a makeup chair for a few hours." How modest is she! That and hours of yoga, where do I sign up? I would love this meet this blonde actress.
I don't know if reality TV counts as an actress, but Heidi Klum had to make the list. From VS to Project Runway, to designing clothing, jewelry, and perfume, this blonde actress as we'll call her is blowing us out of the water. Also something most people don't know about her is that she is also a very skilled painter and actually has her legs insured for two million dollars.
Marilyn is one of the most nationally known sex symbols of all times and actually was a brunette but was told to dye her hair blonde in order to gain more recognition and film roles. What do you think, did it work? If you ever read about Marilyn Monroe, you will find that she wasn't petite as most of the actresses but everyone would tell you that she was absolutely perfect. Her life was a bit of tabloid fuel with her three marriages, her "connection" to President Kennedy, her horrible drug addiction, and ultimately the mystery behind her death. Even after all these years, so many other stars try to copy her signature style and her photos are known and loved worldwide. She truly was the iconic blonde.
So there, you have it. My list of top blonde actresses of all time. So, do you agree with my list or have others to add? I'm anxious to see what you think.
{{#comments_count}} Show Commnents ({{comments_count}}) {{/comments_count}}