7 Celebrity on and off Again Couples ...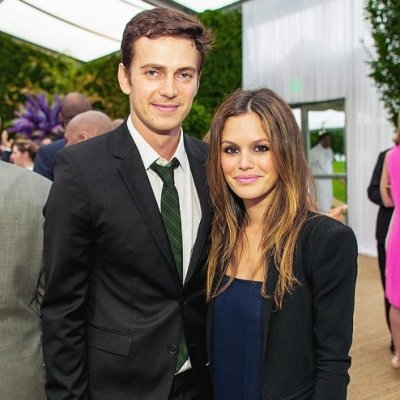 With a demanding lifestyle and the constant exposure to the public eye, it makes it even harder for celebrity on and off again couples to figure out their feelings. Fame and high celebrity profiles are a lot to juggle, so things can get even more complicated when a significant other is thrown into the picture. However, these inconsistent and unpredictable relationships just show that Hollywood stars are people too, and maybe we have a lot more in common with these celebrity on and off again couples than you think!
1.

Selena Gomez and Justin Bieber
What some fans would call 'Jelena' is the ultimate duo to top off the list of celebrity on and off again couples. The rumors of the two dating first surfaced in 2011 and ever since then their relationship has suffered a turbulence of problems, which include the cheating allegations, Justin's attachment to several promiscuous women, partying tendencies and it doesn't stop there! They have been on and off again so many times that now it's hard to even keep track. I guess we can't blame them because we all know too well that first love is impossible to get over!
2.

Katy Perry and John Mayer
This musical couple first decided to give it a try back in September of 2012 but they didn't realize that that would be the start of a very rocky relationship. Although Katy and John seemed very happy together, they broke up all the time! The two tried to make it work more than once, going on and off several times, but their yo-yo relationship unfortunately ended on an off- again.
3.

Justin Timberlake and Jessica Biel
However, not all inconsistent and rocky relationships end with a break up. It's actually possible to have a happy ending and this couple is here to back me up on this. The two were no strangers to break up and make up rumors and they've had their own share of boomerang dating, but even after all of that they decided to settle down and get married! Yes, the 10 year old me is still crying on the inside!
4.

Jennifer Lawrence and Nicholas Hoult
While Jennifer Lawrence and Nicholas Hoult are not as erratic as other couples, the X-Men co-stars have been on and off quite a few times. They broke up, got back together, broke up and got back together again and now the two are in the off-stage. However, we are still going to keep an eye on them because something tells me this is not the end of them!
5.

Megan Fox and Brian Austin Green
This is a couple that withstood the test of time, even if they had to take some breaks in between. Fox and Green first met on the set of 'Hope & Faith' in 2004 and after an accidental touch, sparks were shooting in every direction. In 2006 Green proposed to Fox but the engagement was called off three years later. The two rekindled their relationship in 2009, got engaged and now are happily married with two children!
6.

Rihanna and Chris Brown
Now this is one of the most scandalous couples that took a rollercoaster ride to Break Up Town again and again and again! The two were already in an inconsistent relationship before Chris Brown physically abused her, but even after Rihanna decided to give him a second chance things didn't seem to get better. It doesn't take a lot to know that this is an unhealthy and toxic relationship, and hopefully the two are done for good now.
7.

Hayden Christensen and Rachel Bilson
Christensen and Bilson met on the set of the film 'Jumper' in 2007, dated for 3 years and got engaged in 2008. The engagement was officially called off but the couple got back together and is now happier than ever. The two are actually building a family together but the reports about the wedding being back on are still unclear.
We've all been there before: Breaking up with your partner, thinking that it's for the best, only to realize that you still want to give it a shot. Yo-yo relationships can be messy and draining but some of them can be worthwhile! How did your recent on and off again relationship end?
Sources: teen.com
{{#comments_count}} Show Commnents ({{comments_count}}) {{/comments_count}}