These Celebrity Pictures to Enjoy Today absolutely blew my mind! And because you ladies are awesome, I wanted to share my favorite celebrity pictures of the day with you. If your life too is incomplete without a daily dose of celebrity happenings, you'll definitely like these 8 fun **celebrity pictures to enjoy today **! Join me, won't you?
Table of contents:
1

Alexander Skarsgård for Blackbook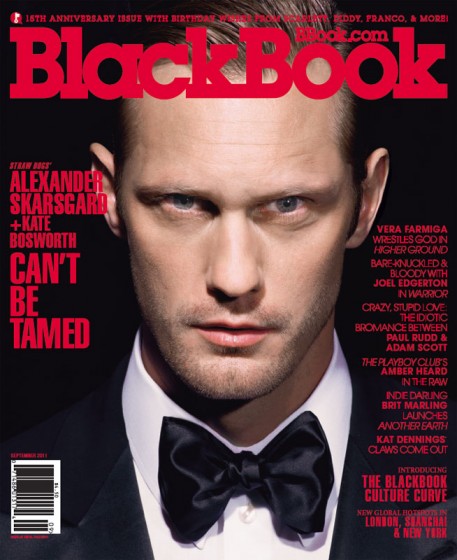 This **celebrity picture **is for all Eric Northman fans out there *high five*. The hypnotically gorgeous Alexander Skarsgård is on the cover of Blackbook's September issue looking rather intense and sexy. It's funny that his recent ex, Kate Bosworth is also featured as a double cover. They do look good next to each other but he's ours now, you hear that Kate? OURS!
2

Taylor Lautner's "Abduction" Poster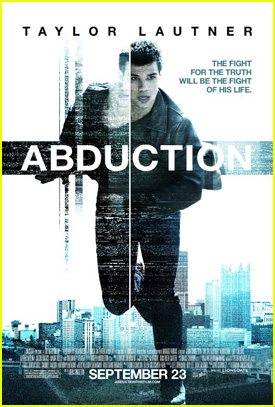 I'm sure fans have already checked out the trailer and are eagerly awaiting its release so here's a little treat while you wait...Taylor Lautner in the newest poster for Abduction. Pretty exciting huh?
3

Kirsten Dunst's "Melancholia" Poster

Oh how I detest Kirsten Dunst! But I do like this poster for her upcoming movie Melancholia. It also stars Alexander Skarsgård (Woot!) and tells the tale of a chaotic wedding where things go wrong and relationships fray, and in the meantime, a planet called Melancholia quietly heads towards Earth. I'm such a sucker for apocalyptic movies...
4

Vampire Diaries Season 3 Promo Shot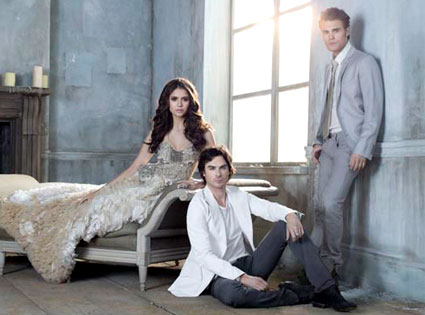 I bet this celebrity picture to enjoy today shocked you as much as it did me. It may be weird to see Nina Dobrev, Ian Somerhalder and Paul Wesley look so angelic (as opposed to the dark nature of the show) in this promo shot but there's no denying that the trio look lovely! Season 3 of Vampire Diaries premiers on Sept 15th. Excited?
5

Daniel Radcliffe's Mystery Girlfriend Revealed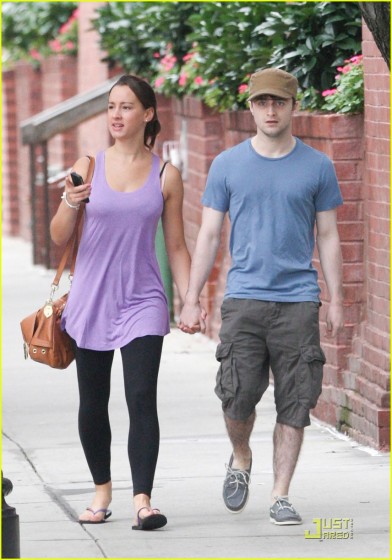 Our dear Daniel Radcliffe recently spoke about his girlfriend in an interview to Larry King and now we finally know who she is! Well, at least we know what she looks like. Do you think they make a cute couple? This definitely gets my vote for the cutest celebrity picture of the day!
6

Emma Watson for I-D Magazine- Most Fabulous Celebrity Picture to Enjoy Today

Oo how she sparkles! I absolutely love, love, love Emma Watson in this shoot for i-D magazine. Those scarlet nails, the slicked-bak pixie, the luxe pearl collar and last but not least Chanel's to die for gold sequined blazer. Emma, must you be so gorgeous?!
7

Baby Arthur's First Photo!

Baby Arthur who? Well this little cutie happens to be Selma Blair and Jason Bleick's baby boy. Selma posted this picture on Twitter early on Friday morning with the tag "My boys". Aww! Now aren't they just adorable!
8

Stills from Breaking Dawn Part 1

What just happened? Does Bella actually look happy? Did they finally do it? I suppose they did considering these are supposed to be shots from Edward and Bella's honeymoon on a private island. Oh Bella, you lucky girl you. Twilight fans, three months to go!

And that brings us to an end of this edition of 8 Celebrity Pictures to Enjoy Today. I just realized that this covered too many vampires. Totally unintentional, I promise. I hope you enjoyed these celebrity pictures! Do let me know which ones you couldn't care less about and which celebrity pictures to enjoy today you loved the most.
Photo Credit: justjared.buzznet.com

Please rate this article