Fashionable Celebrities are the perfect source of wardrobe inspiration. Whether you're picking up style tips or just gawking at their expansive designer wardrobes, fashionable celebrities seem to take on a life of their own. Every year there are a few standout stars who are on everybody's lips. You know the ones - they're the fashionable celebrities who are the favourites of magazine editors, designer labels, and bloggers alike. The following are just a few fashionable celebrities to watch out for this year.
---
1

Emma Stone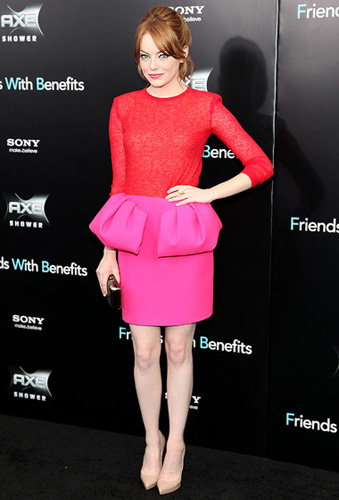 Emma was all over the red carpet promoting her films in 2011, and it'll be no different in 2012. Her style is one that is evolving into that of a fashionable young icon. Be sure to catch her red carpet looks when she hits the campaign trail for her upcoming Spiderman movie.
---
2

Rooney Mara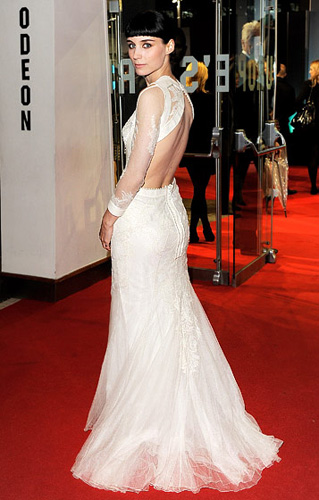 Relatively unknown until now, Rooney Mara is going to be all over your fashion radar this year. Playing the role of Lisbeth Salander, of 'The Girl With The Dragon Tattoo' fame, she will bring some edginess to the style stakes in 2012. Her look will be a refreshing change from the typical Hollywood style.
3

Carey Mulligan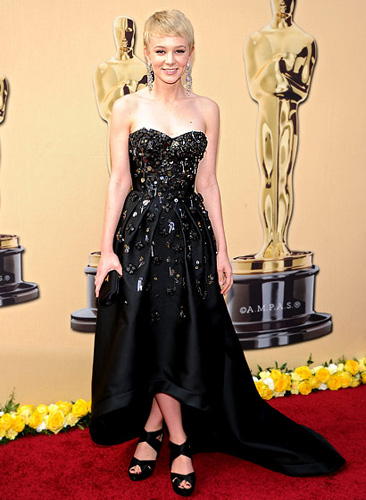 Carey Mulligan's whimsical red carpet style makes her one of my favourite fashionable celebrities. Her recent turn in Baz Luhrmann's adaptation of 'The Great Gatsby', which is due for release this year, will no doubt influence her status as an up and coming fashion icon.
---
4

Kirsten Dunst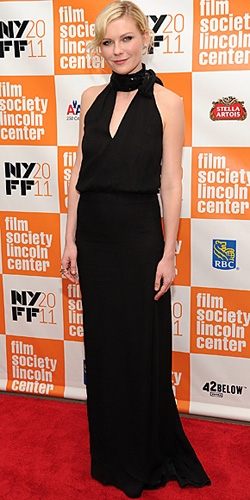 Kirsten Dunst is once again becoming a darling of the fashion world. Her offbeat, youthful style has been given a more polished, adult twist. She's one of those fashionable celebrities that can pull off both designer and indie looks. She's no stranger to the red carpet, and I'm sure 2012 will be no different.
---
5

Elle Fanning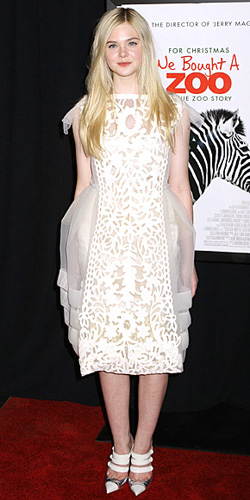 While we're all acquainted with her older sister Dakota, Elle is making a name for herself in the fashion stakes. As well as appearing in the movie 'Somewhere' by fashionable filmmaker Sofia Coppola, she's already fronted some major fashion campaigns. She's one of the poster girls for design house Rodarte, even appearing in a fashion film for the label, and was also announced as the face of a Marc by Marc Jacobs campaign.
---
6

Zoe Saldana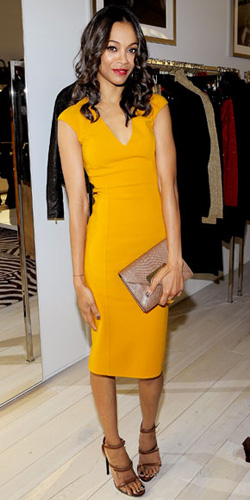 Zoe Saldana is really making a name for herself as an actress. She's also making a name for herself as a fashionable celebrity. Her look gravitates between playful and sophisticated elegance. She's one of the more fashionable celebrities to embrace bright colours, which is what I like about her style.
---
7

Hailee Steinfeld

Another young up and comer, Hailee Steinfeld made her mark in the film 'True Grit', even getting herself an Academy Award nomination for her role. Her red carpet looks have been spot on, capturing the balance between her youth and designer fashion pieces. She's one of the younger fashionable celebrities to keep an eye on this year.

These are just a few of my picks of fashionable celebrities to watch this year. From fresh faces such as Hailee Steinfeld to somewhat veteran actresses such as Kirsten Dunst, these fashionable celebrities all add a dose of personal style to their red carpet looks. Who will make your list of fashionable celebrities to watch out for?

Top Image Source: weheartit.com
---
Comments
Popular
Related
Recent