Get Inspired to Cook by Haylie Duff ...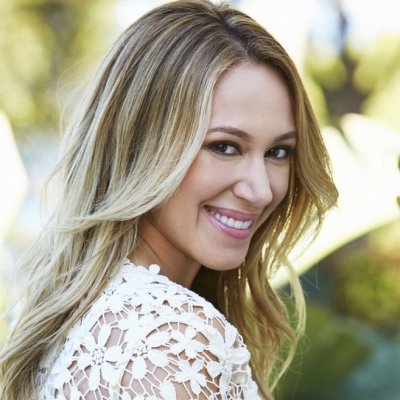 If you're a foodie, you need to be following Haylie Duff on Instagram! She's constantly posting photos of her yummy creations or whatever she's dining on when she eats out. Haylie even penned "The Real Girl's Kitchen" which you buy for only $4 on barnesandnoble.com! She also has her own show, "Real Girl's Kitchen" on the Cooking Channel! Check out some of the yummy foods she's posted - it'll inspire you to cook something up today!
@haylieduff ("In the spirit if the fourth of July holiday weekend ...The Duff family crab boil episode is on @cookingchannel today at 2pm! Prob my fave") What's better than one Duff in the kitchen? Two, of course!
@haylieduff ("We turned @gdla in to the #realgirlskitchen this morning w Jenna Dewan & Busy Phillips! @mariasansone @lisabreck @juliechang") Haylie cooked up a feast for the show and their guests!
@haylieduff ("#RealFriendsTakeLeftovers #LoveYou #JennaDewanTatum") How cute is Jenna Dewan Tatum? She's one of Haylie's closest friends!
@haylieduff ("Noshing at the opening of #PetitTrois w my foodie soul mate @vintageweave @chefludo #SteakTartare #NoFilter") This plate of food looks delicious! Remind me to add Petit Trois to my restaurant bucket list.
@haylieduff ("Tune in today on @cookingchannel to catch our Venice adventures! @alifedotowsky #local1205 #farmersbelly and more! #realgirlskitchen") Different travels mean different food experiences!
@haylieduff ("Last morning in NYC. #headinghome") Mmm, what a yummy way to start the day.
@haylieduff ("The 2nd episode of #realgirlskitchen airs today on @cookingchannel We are doin some serious grilling") Get cooking ideas on Haylie's show, "Real Girls Kitchen"!
@haylieduff ("Back from vacation! Time to clean my act up! #juicing @evolutionfresh loving these new flavors!") Have you ever juiced before? I did it recently and LOVED it!
@haylieduff ("Dying over these grapes my mom just bought... They are called witches fingers!") Where can I get some of these? I'm obsessed!
@haylieduff ("Watching the premiere of #realgirlskitchen on @cookingchannel so excited!") Don't forget to tune into the Cooking Channel for an exclusive look at what goes down in Haylie's kitchen!
@haylieduff ("This is how we #TroisMec @vintageweave @chefludo #LudoTheMaster") Everyone licks their bowl clean, right? LOL!
@haylieduff ("Look out for some #realgirlskitchen recipes tomorrow on @homeandfamilytv") Haylie's been making appearances on various shows to cook a little something and inspire us all to do the same!
@haylieduff ("Talk about a thoughtful surprise when I arrived in #NYC and opened the fridge! #yes! #juicelife @evolutionfresh #evolutionfresh") If you want to try this cleanse, head over to evolutionfresh.com.
14.

Wake up the Right Way
@haylieduff ("Gotta love a morning tequila #betterwithfriends @foxandfriends") LOL, that must've been quite the wake up call!
You can also follow Haylie's @realgirlskitchen account!
{{#comments_count}} Show Commnents ({{comments_count}}) {{/comments_count}}