Grammy 2011 Nominations: Eminem's Leads the Way ...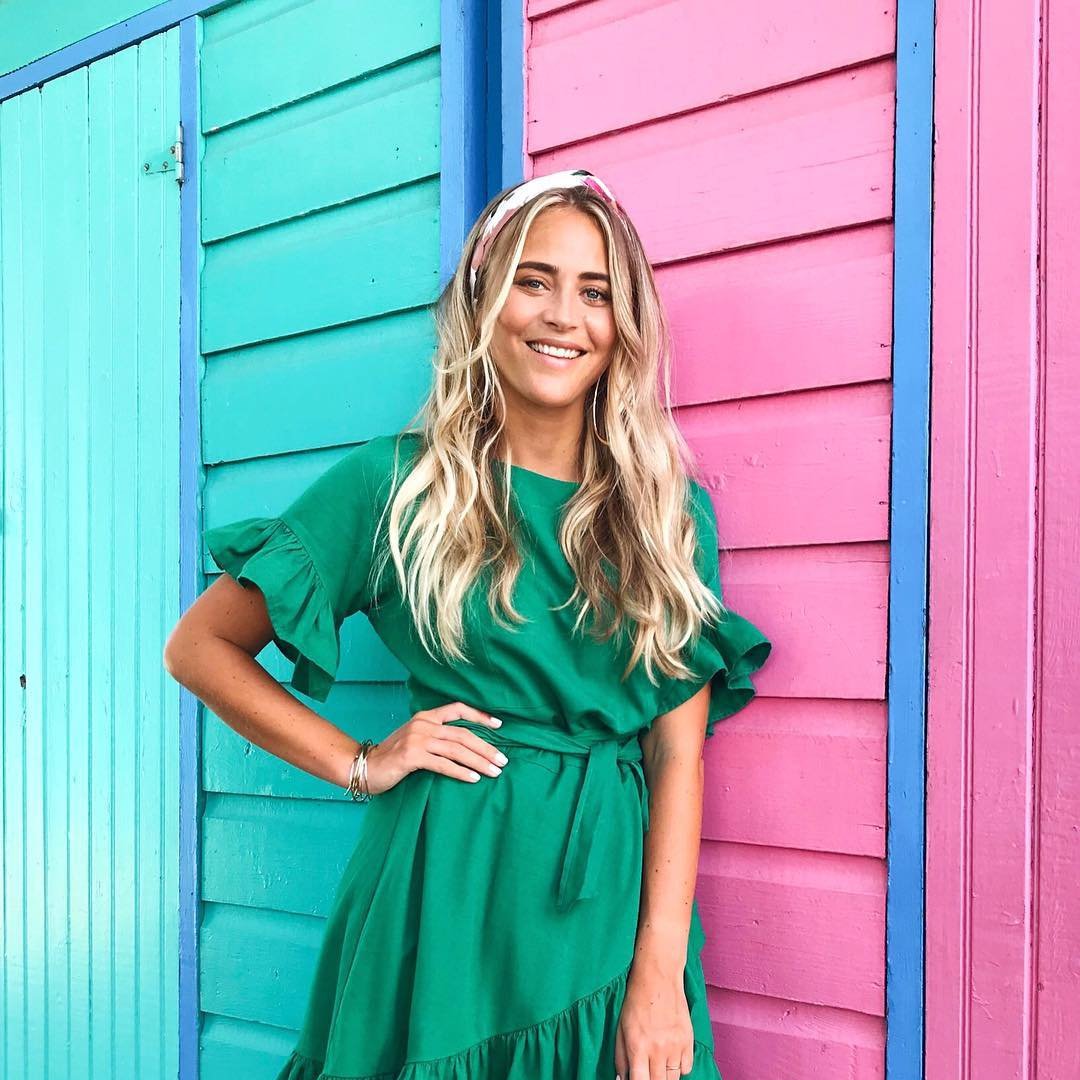 The 2011 Grammy nominations were announced and Eminem is leading the pack with 10 nominations this year.
Bruno Mars, the new kid on the block, comes in second behing The Real Slim Shady with 7 nominations. Lady Gaga, Jay Z and Lady Antebellum each managed to get six nods, while John Legend, B.O.B, Philip Lawrence and David Frost earned five each.
The President/CEO of The Recording Academy said, "This year's nominations are a true reflection of an exceptional and talented community of music makers that embody some of the highest levels of excellence and artistry in their respective fields".
Here's a complete list of the nominations for 2011. The Grammy's are slated for February 13, 2011 which will be aired live on CBD.
Album Of The Year:
The Suburbs — Arcade Fire
Recovery — Eminem
Need You Now — Lady Antebellum
The Fame Monster — Lady Gaga
Teenage Dream — Katy Perry
Record Of The Year:
"Nothin' On You" — B.o.B Featuring Bruno Mars
"Love The Way You Lie" — Eminem Featuring Rihanna
"F*** You" — Cee Lo Green
"Empire State Of Mind" — Jay-Z & Alicia Keys
"Need You Now" — Lady Antebellum
Best New Artist:
Justin Bieber
Drake
Florence & The Machine
Mumford & Sons
Esperanza Spalding
Song Of The Year:
"Beg Steal Or Borrow" — Ray LaMontagne, songwriter (Ray LaMontagne And The Pariah Dogs)
"F*** You" — Cee Lo Green, Philip Lawrence & Bruno Mars, songwriters (Cee Lo Green)
"The House That Built Me" —Tom Douglas & Allen Shamblin, songwriters (Miranda Lambert)
"Love The Way You Lie" — Alexander Grant, Skylar Grey & Marshall Mathers, songwriters (Eminem Featuring Rihanna)
"Need You Now" — Dave Haywood, Josh Kear, Charles Kelley & Hillary Scott, songwriters (Lady Antebellum)
POP FIELD
Best Pop Performance By A Duo Or Group With Vocals:
"Don't Stop Believin' (Regionals Version)" — "Glee" Cast
"Misery" — Maroon 5
"The Only Exception" — Paramore
"Babyfather" — Sade
"Hey, Soul Sister (Live)" — Train
Best Pop Collaboration With Vocals:
"Airplanes II" — B.o.B, Eminem & Hayley Williams
"Imagine" — Herbie Hancock, Pink, India.Arie, Seal, Konono No. 1, Jeff Beck & Oumou Sangare
"If It Wasn't For Bad" — Elton John & Leon Russell
"Telephone" — Lady Gaga & Beyoncé
"California Gurls" — Katy Perry & Snoop Dogg
DANCE FIELD
Best Dance Recording:
"Rocket" — Goldfrapp
"In For The Kill" — La Roux
"Dance In The Dark" — Lady Gaga
"Only Girl (In The World)" — Rihanna
"Dancing On My Own" — Robyn
ROCK FIELD
Best Rock Performance By A Duo Or Group With Vocals:
"Ready To Start" — Arcade Fire
"I Put A Spell On You" — Jeff Beck & Joss Stone
"Tighten Up" — The Black Keys
"Radioactive" — Kings Of Leon
"Resistance" — Muse
Best Hard Rock Performance:
"A Looking In View" — Alice In Chains
"Let Me Hear You Scream" — Ozzy Osbourne
"Black Rain" — Soundgarden
"Between The Lines" — Stone Temple Pilots
"New Fang" — Them Crooked Vultures
Best Rock Song:
"Angry World" — Neil Young, songwriter (Neil Young)
"Little Lion Man" — Ted Dwane, Ben Lovett, Marcus Mumford & Country Winston, songwriters (Mumford & Sons)
"Radioactive" — Caleb Followill, Jared Followill, Matthew Followill & Nathan Followill, songwriters (Kings Of Leon)
"Resistance" — Matthew Bellamy, songwriter (Muse)
"Tighten Up" — Dan Auerbach & Patrick Carney, songwriter (The Black Keys)
ALTERNATIVE FIELD
Best Alternative Music Album
The Suburbs — Arcade Fire
Infinite Arms — Band Of Horses
Brothers — The Black Keys
Broken Bells — Broken Bells
Contra — Vampire Weekend
R&B FIELD
Best R&B Performance By A Duo Or Group With Vocals:
"Take My Time" — Chris Brown & Tank
"Love" — Chuck Brown, Jill Scott & Marcus Miller
"You've Got A Friend" — Ronald Isley & Aretha Franklin
"Shine" — John Legend & The Roots
"Soldier Of Love" — Sade
Best Contemporary R&B Album:
Graffiti — Chris Brown
Untitled — R. Kelly
Transition — Ryan Leslie
The ArchAndroid — Janelle Monáe
Raymond V Raymond — Usher
RAP FIELD
Best Rap/Sung Collaboration:
"Nothin' On You" — B.o.B Featuring Bruno Mars
"Deuces" — Chris Brown, Tyga & Kevin McCall
"Love The Way You Lie" — Eminem & Rihanna
"Empire State Of Mind" — Jay-Z & Alicia Keys
"Wake Up! Everybody" — John Legend, The Roots, Melanie Fiona & Common
Best Rap Song:
"Empire State Of Mind" — Shawn Carter, Angela Hunte, Burt Keyes, Alicia Keys, Jane't "Jnay" Sewell-Ulepic & Alexander Shuckburgh, songwriters (Sylvia Robinson, songwriter) (Jay-Z & Alicia Keys)
"Love The Way You Lie" — Alexander Grant, Skylar Grey & Marshall Mathers, songwriters (Eminem & Rihanna)
"Not Afraid" — M. Burnett, J. Evans, Marshall Mathers, L. Resto & M. Samuels, songwriters (Eminem)
"Nothin' On You" — Philip Lawrence, Ari Levine, Bruno Mars & Bobby Simmons Jr., songwriters (B.o.B Featuring Bruno Mars)
"On To The Next One" — Shawn Carter, J. Chaton & K. Dean, songwriters (G. Auge & X. De Rosnay, songwriters) (Jay-Z & Swizz Beatz)
Best Rap Album:
The Adventures Of Bobby Ray — B.o.B
Thank Me Later — Drake
Recovery — Eminem
The Blueprint 3 — Jay-Z
How I Got Over — The Roots
COUNTRY FIELD
Best Country Collaboration With Vocals:
"Bad Angel" — Dierks Bentley, Miranda Lambert & Jamey Johnson
"Pride (In The Name Of Love)" — Dierks Bentley, Del McCoury & The Punch Brothers
"As She's Walking Away" — Zac Brown Band & Alan Jackson
"Hillbilly Bone" — Blake Shelton & Trace Adkins
"I Run To You" — Marty Stuart & Connie Smith
Best Country Song:
"The Breath You Take" — Casey Beathard, Dean Dillon & Jessie Jo Dillon, songwriters (George Strait)
"Free" — Zac Brown, songwriter (Zac Brown Band)
"The House That Built Me" — Tom Douglas & Allen Shamblin, songwriters (Miranda Lambert)
"I'd Love To Be Your Last" — Rivers Rutherford, Annie Tate & Sam Tate, songwriters (Gretchen Wilson)
"If I Die Young" — Kimberly Perry, songwriter (The Band Perry)
"Need You Now" — Dave Haywood, Josh Kear, Charles Kelley & Hillary Scott, songwriters (Lady Antebellum)
Best Country Album:
Up On The Ridge — Dierks Bentley
You Get What You Give — Zac Brown Band
The Guitar Song — Jamey Johnson
Need You Now — Lady Antebellum
Revolution — Miranda Lambert
{{#comments_count}} Show Commnents ({{comments_count}}) {{/comments_count}}