If the title hasn't already driven you away, you must be a brave soul or a fan of Jersey Shore (in which case, you're the bravest of us all). In an attempt to commercialize Christmas even more, HSN brings to you...*drum roll*... Jersey Shore Christmas ornaments!
Made by glass ornament company, Kurt S. Adler, you can pick between Snooki, DJ Pauly D and The Situation or you can buy all three for $24.95. The bizarre Jersey Shore ornaments are true to life with The Sitch holding up his tee to reveal his abs, Pauly D in a tank top and huge headphones and last but not least, Snooki in a too-short dress, excessive cleavage and her signature pouf.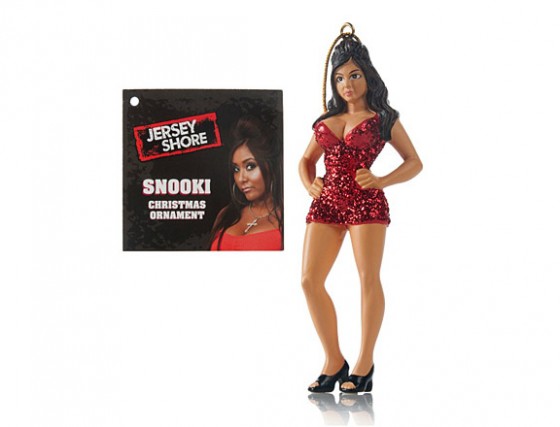 The only reason I'd even consider these ornaments is as a Secret Santa present for someone I hate. Miraculously, they have been sold out on the HSN website but if you plan to hang this on your tree, destroy them so mankind wont have to endure them or give it away a a cruel Holiday present, try your local Walgreens. Apparently it's $5.99 per ornament $10 for two or you could try your luck on Ebay.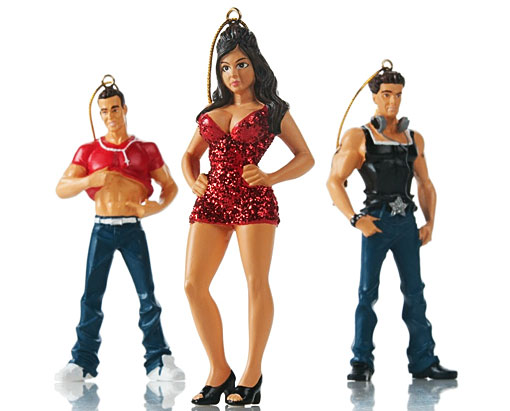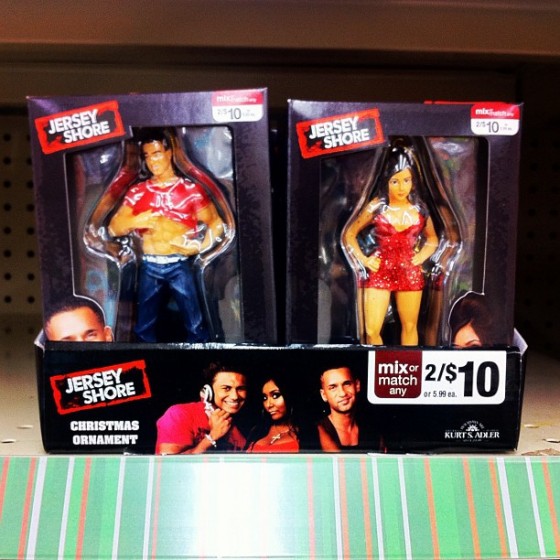 Just a heads-up, the warning label reads "Children under 14 are not allowed to use the ornaments." PG rated ornaments? That's amusing. So, tell me ladies, would you be willing to make these Jersey Shore characters a part of your Christmas? If you answered no, tell me what celebrity Christmas ornaments would you consider buying?
---
Comments
Popular
Related
Recent