Lady Gaga's best looks in 2013 range from vintage to modern and daring to classic. Some of these looks are from performances and red carpet appearances while others are snap shots of Lady Gaga out in public. It was hard to pick just 9, but here are some of Lady Gaga's best looks in 2013.
---
1

Lady Gaga in Zeynep Tosun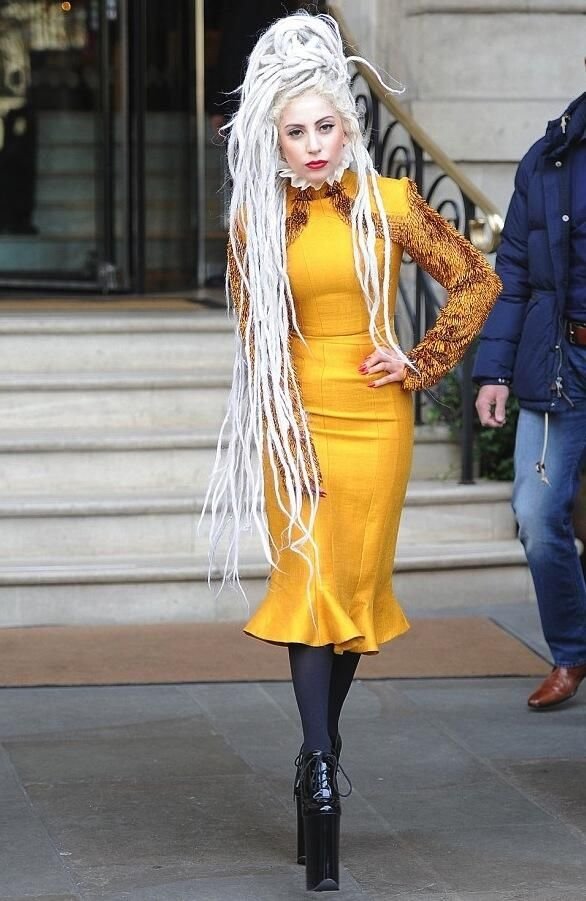 Out of all of Lady Gaga's best looks in 2013, this creation by Zeynep Tosun just might be my favorite. The yellow-gold dress has Victorian and Western influences. Gaga chose to pair the dress with sky-high platforms and a blonde dreadlock wig. Mother Monster sported this look leaving her hotel in London in December.
---
2

Lady Gaga in Versace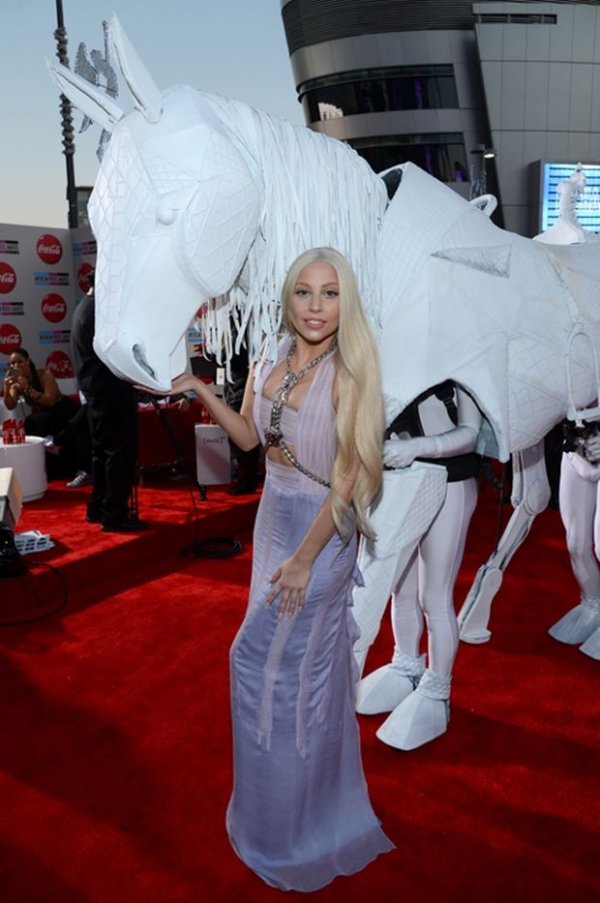 There is no denying that all eyes were on Lady Gaga when she made her red carpet entrance at the American Music Awards. Mother Monster showed up on a white "horse" and a gorgeous lilac Versace dress from their spring 2014 collection. Gaga kept her hair and makeup simple for an elegant red carpet look.
---
3

Lady Gaga in H&M and Kerin Rose Gold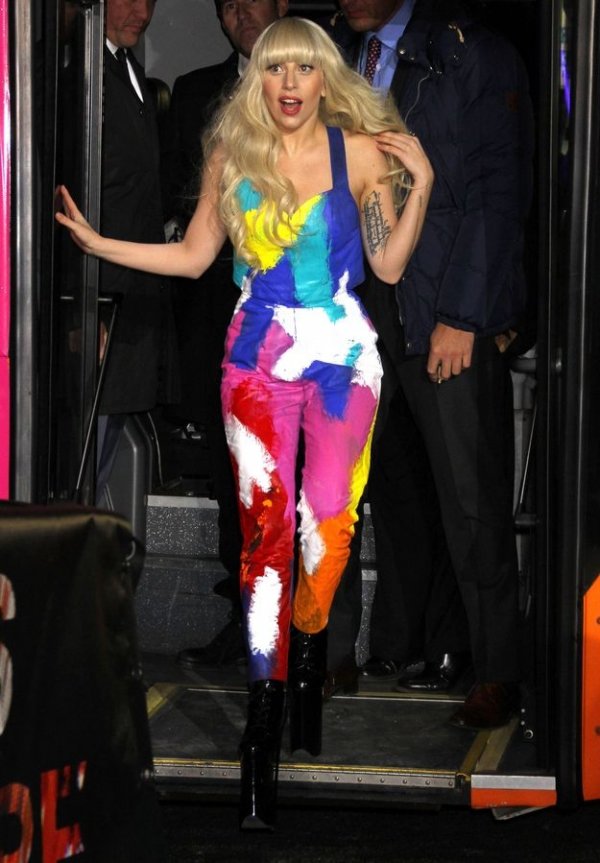 When Lady Gaga attended the grand opening of H&M in Time Square she sported a jumpsuit available from the store. What makes this outfit extra special, however, is that Kerin Rose Gold hand painted the jumper. Her curly locks and platform heels were the perfect touch to this bright and cheery look.
Patricia
Is Gorgeous !...
---
4

Lady Gaga in TechHaus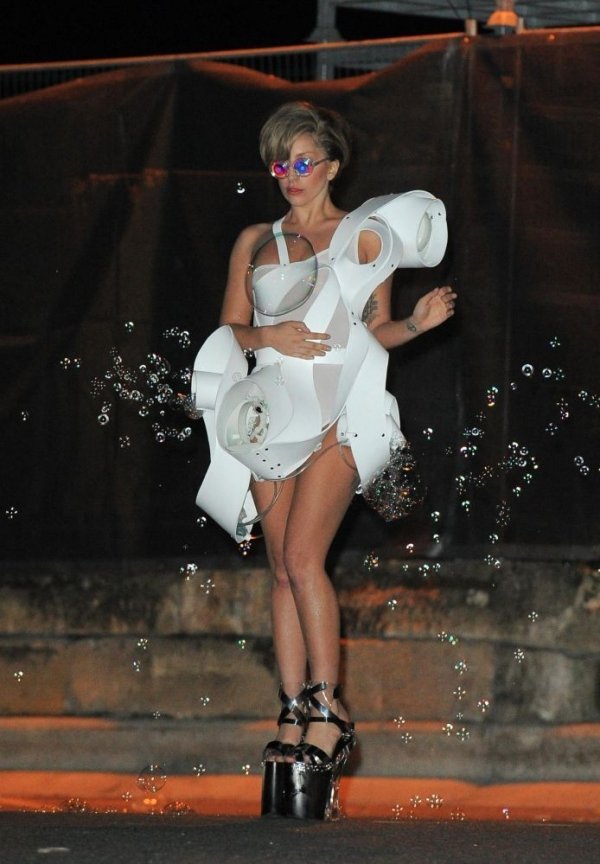 TechHaus is a branch of the Haus of Gaga that specializes in tech creations. When Lady Gaga first hit the scene in 2008, she wore a dress made of plastic bubbles and before long, it became one of her most iconic pieces. In 2013, Gaga took the bubble dress to a new level when she stepped out in London wearing a dress that blew actual bubbles! I also love the sunglasses she wore with the dress by designer h0les.
---
5

Lady Gaga in Gareth Pugh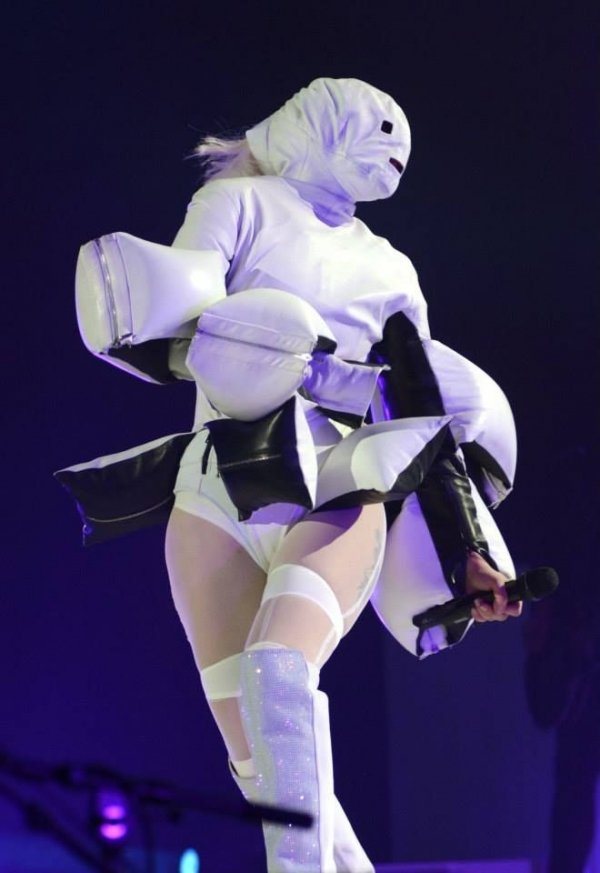 To celebrate her ARTPOP album release, Lady Gaga threw an artRave where she performed for and celebrated with her fans. For her first song of the night, Aura, Gaga walked through the crowd of fans wearing this creation by Gareth Pugh. This body suit and mask is one of Pugh's most iconic pieces and the design supports Gaga's vision of combining pop and art. Because of that, this is one of my favorite looks of Lady Gaga's in 2013.
---
6

Lady Gaga in Rakel Sölvadóttir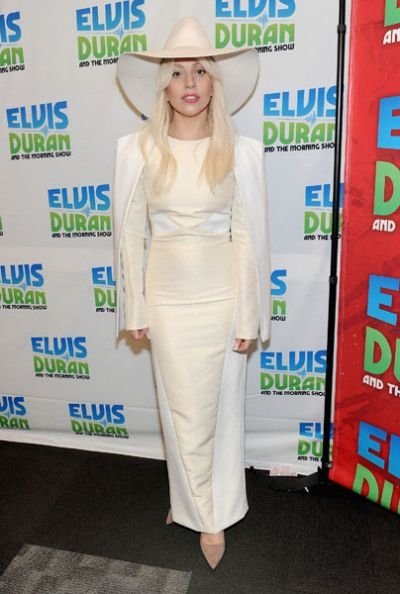 Mother Monster is known for wearing designers that are new to the world of fashion. Rakel Sölvadóttir just recently graduated from Iceland Academy of the Arts with a degree in fashion design and has already caught the eye of Lady Gaga. She wore his design to the Z100 Studios for an interview with Elvis Duran. The elegant white ensemble looks professional and classic, making it one of Gaga's best outfits in 2013.
7

Lady Gaga in Vintage Versace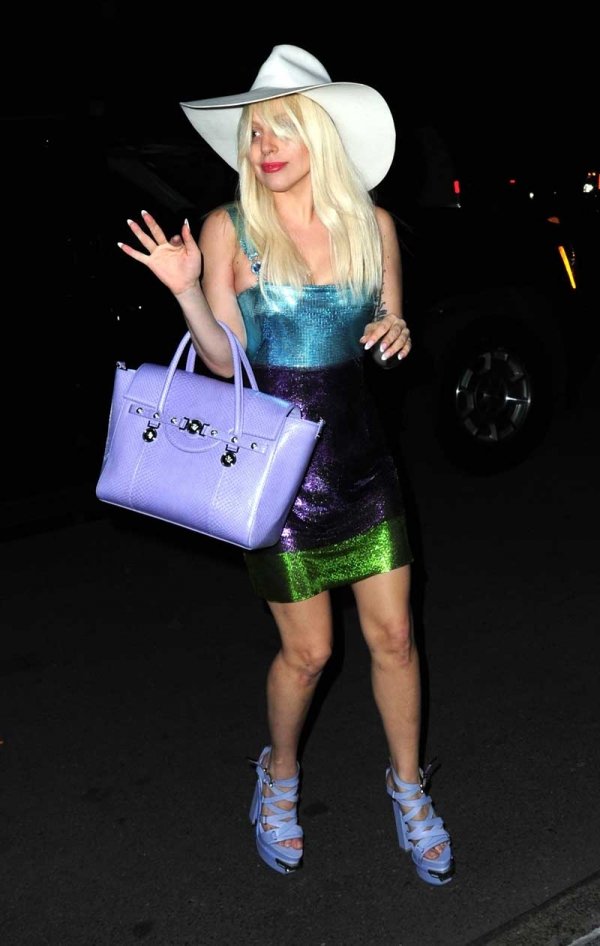 It's hard to believe this stylish color block dress from Versace is 17 years old. Gaga accessorized the vintage dress with strappy heels and a lilac bag from Versace's spring 2014 collection. She topped the look off with a white cowboy hat. Lady Gaga wore this ensemble on her way to Sirius Radio Studios.
---
8

Lady Gaga in Prabal Gurung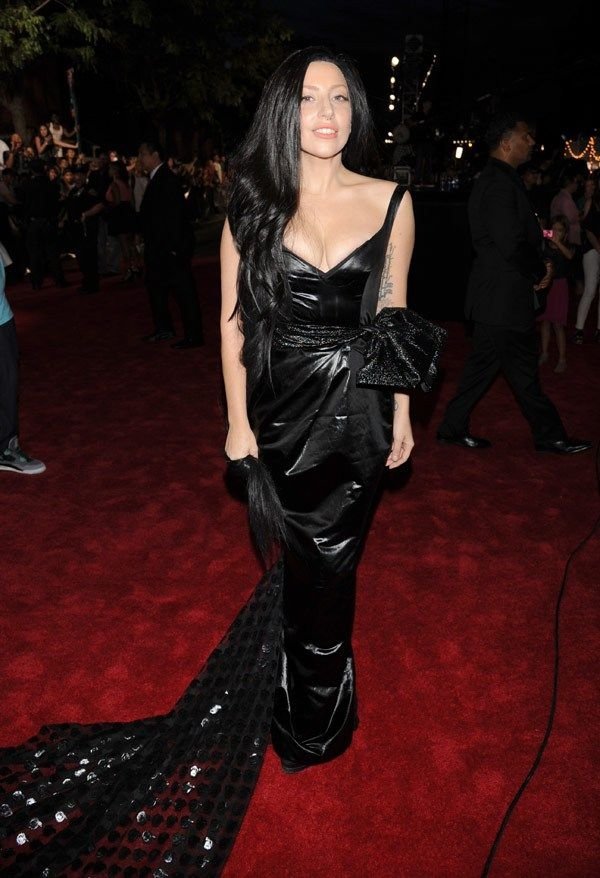 Although Miley Cyrus may have stolen the show at the 2013 MTV Video Music Awards, I believe the red carpet belonged to Lady Gaga. Mother Monster channeled her inner Morticia Addams in this all black gown created by Prabal Gurung. Her long dark hair completed the look.
---
9

Lady Gaga in Rodrigo Otazu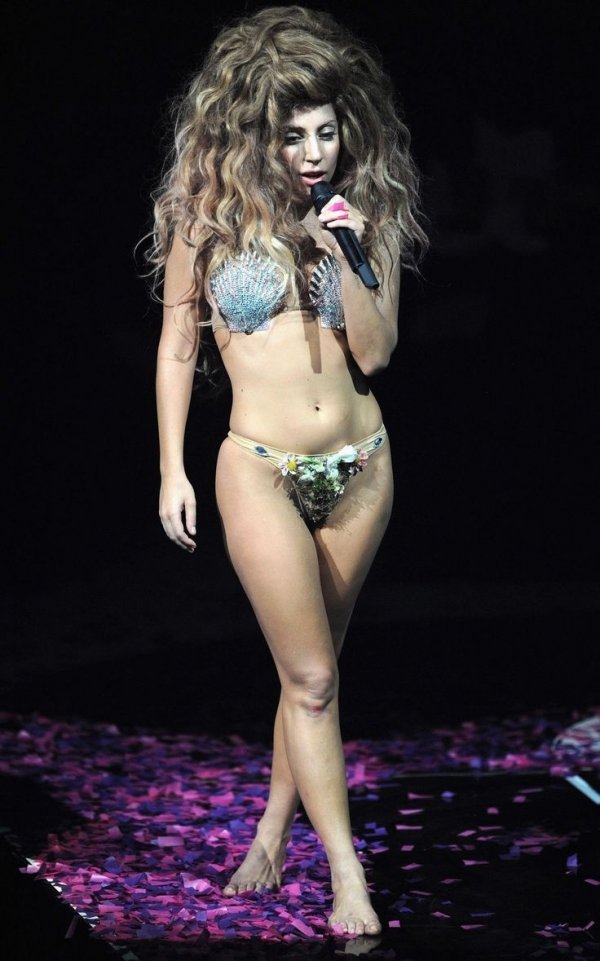 Lady Gaga made 2013 the year of the seashell bikini. Gaga wore many variations of this look throughout the year, but the bejeweled seashell top by Rodrigo Otazu is my favorite. Lady Gaga wore this bra when she performed songs from her album ARTPOP at the iTunes Festival before her album was released.
Lady Gaga is known for her sense of style and fashion and she one again proved herself as a fashion icon in 2013. Lady Gaga made her vision of art and pop existing as one a reality with her ensembles. What did you think of these Mother Monster looks?
---
Comments
Popular
Related
Recent