8 Shocking Celeb Stories from 2012 ...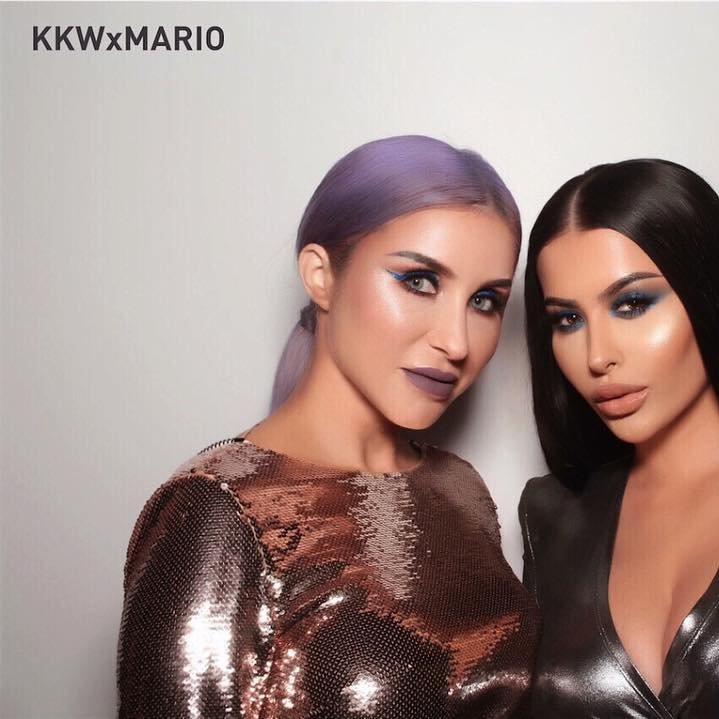 I have complied 8 of my most shocking celeb stories from 2012. Having said that, it was not an easy choice, with so many stupid decisions, bogus weddings and cheating scandals to hit the headlines last year. Celebrities really gave the magazines something to write about over the past 12 months. But without further ado, I give you the most shocking celeb stories of 2012:
1.

Chris Brown and Drake's Bar Brawl
Very immature I'd say, but in June, singers Chris Brown and Drake made headlines in a different fashion, by an all-out bar brawl. Set in a New York nightclub, apparently the two were fighting over a woman... you guessed it, Rihanna. Since the fight broke out, Brown sent out a tweet with pictures of the injuries, but more importantly released a song that disses Drake. Although not smart, this was no doubt one of my shocking celeb stories of 2012.
Mary-Kate, 26, seem to have found love in an older man with a 16 year age gap. A former French President's brother, Olivier Sarkozy, started dating MK in April 2012. Even besides the age gap, it looks as though they are actually happy. I'm not one to talk as my husband is 8 years older. Good on them... I mean, she'll get the last laugh when she can dine off the seniors menu 16 years earlier than the rest of us.
Officially splitting in June, Tom Cruise's and Katie Holmes' divorce came as a shock, and not only to us. Apparently even Tom Cruise didn't see it coming. Katie Holmes filed the papers and had them sent to Tom while on set in Reykjavik, Iceland, where he had been filming his upcoming movie Oblivion. Talk about shocking. Guess this is divorce #3 for Tom, poor guy. I guess it serves him right for jumping on Oprah's couch, no one gets away with messing up her set!
4.

Kristen Stewart Cheating Scandal
Scandal or not, it happened and it came as a shock to the world. Just before the release of the newest Twilight movie in the series, Kristen was caught cheating on Pattison with her "Snow White and the Huntsman" director, Rupert Sanders. With public made apologies both from Stewert and Sanders, this was no doubt the headline of many magazines. Robert has since given into her endless apologies, and the pair reunited in September. We'll see how long this lasts. Maybe it will make my 2013 shocking celeb stories as a bad break-up.
5.

Ryan Reynolds & Blake Lively... Married?
Most celebs can't sneak away from the press when it comes to their nuptials. Everyone and their dogs want to know who attended, what she wore, and what food was served. However, Ryan Reynolds and Blake Lively know the recipe to dodge the paparazzi. The two were married in a private ceremony in Charleston, South Carolina, in September. As they wanted to celebrate in privacy – and in style, only 35 guests attended the celebration. I guess that's the secret, invite nearly nobody, and play it cool days up to the big day. Take note, Kim Kardashian... take note.
Such a sad, sad story, I don't think the music world will ever really recover from Whitney and Michael's passing in a 2-year span. Whitney Houston passed away February 11th, from accidental drowning. The amazing songstress was found dead, in a water-filled bathtub with drug paraphernalia nearby. It's stories like these that make me happy I don't have the stresses in my life a celebrity does. Life can be hard enough, let alone being in the limelight 24/7. Rest in peace, Whitney.
Confirming her relationship with Simon in January, Adele announced she was pregnant six months later. What I am impressed with is how she not only attended but accepted 6 awards at the Grammy's and was still able to cover it up. Way to go, Adele. I am all for privacy during special moments like a celebrity pregnancy, I think we need to give her this. Something tells me this little baby is going to have some serious pipes, would not want to be the nanny for this wee one.
8.

Kardashian 72 Day Marriage
The couple netted 18-million dollars from magazine deals, TV coverage and endorsements. I'm sure I'm not the first or last to admit that I would marry for $250,000 a day too. So if this was a money making scheme on his or her behalf, then I say good on them. On a side note, something tells me we will never see the end of the Kardashians, there are so many of them, one will always make the headlines in good ways and bad. So enjoy the ride, and try and marry one if you can.
These were only 8 celeb stories that I found shocking, however it was hard to choose just 8. Celebs do a ton of stupid stuff you know, tell me what celebrity headlines shocked you this year? It's hard to pick just one, isn't it?
{{#comments_count}} Show Commnents ({{comments_count}}) {{/comments_count}}