Surprisingly Good Books by Celebrities are admittedly hard to come by. After all, whether you're an avid reader or someone who only picks up a book every now and then, I know you know the stereotype: celebrities can't write! That's true for a lot of them, even the ones who rely on ghostwriters. Something about the stories and books they come up with are just bad. They're not entertaining, maybe, or they're badly written – or, worse, both. However, there are exceptions to every rule – and here are several exceptions, in the form of several surprisingly good books by celebrities. In fact, wouldn't that be a great title for a directory, "**Surprisingly Good Books by Celebrities**," by Lyndsie... I like it!
---
1

Welcome to My World, by Johnny Weir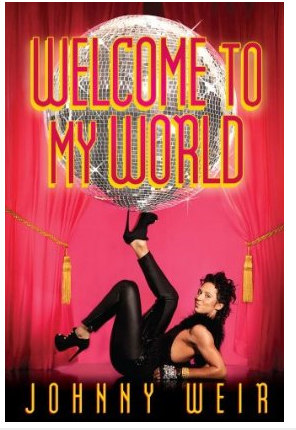 Price: $10.20 at amazon.com
There are a lot of surprisingly good books by celebrities, but it's really a matter of taste. Many critics have talked a lot of snark, for instance, about Johnny Weir's memoir, but it's quickly become one of my favorite books. I find Johnny immensely talented at pretty much anything he tries to do, and I immediately added "writing" to that list the second I cracked open his book. It's not even so much about the stories (and the confessions), although it's great to get a peek into the inner workings of his life. More, the tone and the flair are really excellent. The boy could be an author if he gets tired of both figure skating and fashion!
---
2

Wishful Drinking, by Carrie Fisher - My Favorite Surprisingly Good Book by a Star Wars Celebrity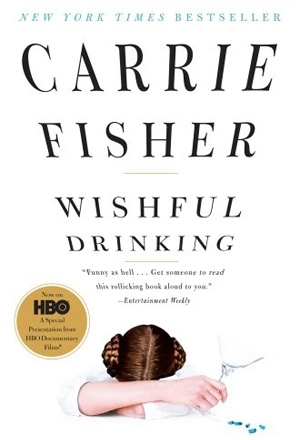 Price: $9.94 at amazon.com
I've always loved Carrie Fisher, in part because she's always been so candid about her life and her problems. For years, she's talked about being bipolar, and how she's dealt with it, in addition to telling entertaining stories about growing up the daughter of Debbie Reynolds. However, never has she been wittier, more sparkling, or more sarcastic than in this autobiography – and the show of the same name is excellent as well!
3

High on Arrival, by Mackenzie Phillips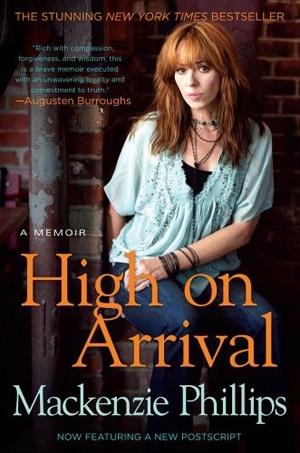 Price: $9.28 at amazon.com
Let's be frank: some of the surprisingly good books by celebrities are good just because of what they reveal. The writing might not be anything stupendous, but the revelations are stunning. Mackenzie Phillips actually has a pretty good voice in her prose, but High on Arrival is a great read because it's just as shocking as you've heard. I won't say any more than that.
---
4

Bossypants, by Tiny Fey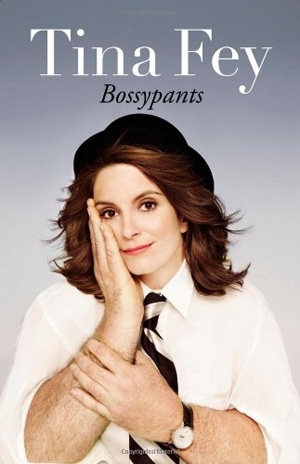 Price: $13.97 at amazon.com
What's even better is when you run across a celebrity author who's both talented and entertaining. It's no surprise that Tina Fey writes well – she wrote for SNL for years, and now she's practically queen of the world thanks to her 30 Rock skills. She's also a fantastic storyteller, however, with a truly refreshing voice. I was afraid Bossypants wouldn't live up to its hype, but it actually exceeded it!
---
5

Shopgirl, by Steve Martin - Surprisingly Good Book by Surprisingly Multi-Talented Celebrity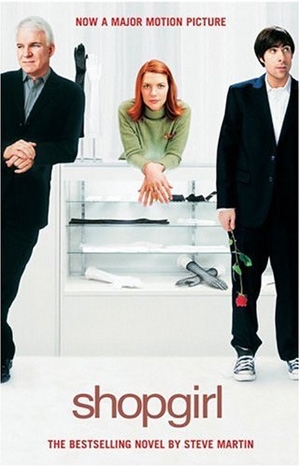 Price: $9.56 at amazon.com
Not all celebrities are all about memoirs, though. Steve Martin has always been one of my favorite actors, and now he's one of my favorite writers as well. In case you're wondering, yes, this is the book which spawned the adorable movie of the same name. However, it's ten times better. Steve's the real deal, and he's got several books, all of which are great – this one is just my favorite.
---
6

Pimps, Hos, Playa Hatas, and All the Rest of My Hollywood Friends, by John Leguizamo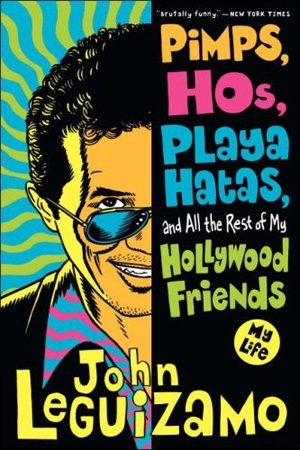 Price: $13.99 at amazon.com
There's another category of surprisingly good books by celebrities: the kind you read because you like the stars who wrote them. This falls into that category. I love John Leguizamo. He has a hilarious voice, a wonderfully sharp tone, and a bevy of entertaining stories. I'll be honest, a lot of this book seems to be derived straight from his comedy shows, but it's still a great read.
---
7

Confessions of a Prairie Bitch, by Alison Arngrim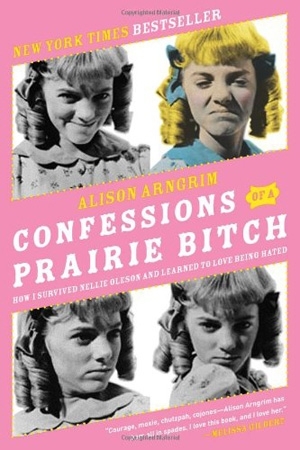 Price: $8.83 at amazon.com
Little House on the Prairie was before my time, but I used to love watching the reruns with my parents. I also loved to hate Nellie Olson, which was why I was interested in Alison Arngrim's book in the first place. Nellie's like one of the most hated characters ever, and it was really neat to read how she coped with that – plus the way she weaves in tales from her own childhood is actually quite moving.
---
8

My First Five Husbands...and the Ones Who Got Away, by Rue McClanahan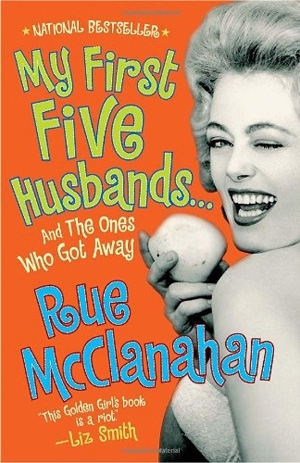 Price: $10.17 at amazon.com
I adore Rue McClanahan without reservation. Whether she was playing Blanche on The Golden Girls or Aunt Fran on Mama's Family, I love her. She was drop dead gorgeous in her younger days, she finished her life looking even more beautiful, and in her book, she was just as sassy and witty as the iconic sexpot she played on TV. It's no surprise she's on a list of surprisingly good books by celebrities, because she was fantastic at everything she tried. She had a great voice and a lot of wit, and I'm terribly sad she didn't have the opportunity to write more.
Now, I promise I've read all of these, so you have my word that these surprisingly good books by celebrities really are good. Well, I liked them, at least, but our tastes might be very different. In that case, you tell me about some of the best – and worst – books you've read that were written by the stars. See, the point of this is that, despite the stereotype, there are actually a lot of surprisingly good books by celebrities, books that are, in their way, just as amazing as the talents who wrote them (or at least told their stories to a ghostwriter). What's your favorite surprisingly good book by a celebrity, and which were surprisingly bad?
---
Comments
Popular
Related
Recent