7 Things to Know about Simon Cowell ...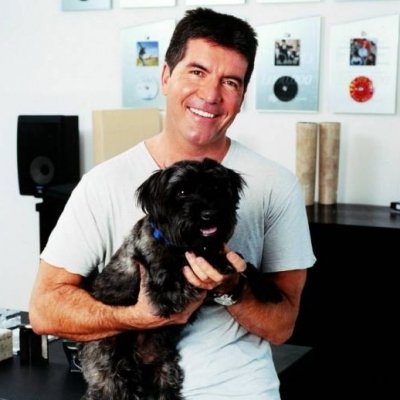 Love him or hate him, there's something intriguing in the things to know about Simon Cowell. Cowell has become very rich and very powerful as a serious mogul in the entertainment industry, yet remains a figure of fun for his "bog brush" hair, super white teeth and style of dress which usually consists of a black or white t-shirt tucked into trousers pulled up high over his waist. Whatever ridicule his fashion sense generates however, has no impact on his success and practically everything he touches turns to gold. Let's go through things to know about Simon Cowell – things more interesting than his acidic tongue!
Like many of the great entrepreneurs of recent times – e.g. Gates, Branson, Jobs, Zuckerberg … - Simon Cowell doesn't boast of great education success. Born 7th October 1959, little Simon (what a scary thought!) would not grow up to be a model student. Various sources quote one of the facts about Simon Cowell as being that he went to as many as 16 schools because of his bad behavior, and he dropped out at age 16.
I know I made fun of his fashion sense in the intro but it has become a trademark almost, so it really can't be ignored. Although occasionally he will be spotted wearing a white open-necked shirt with a blazer, it is those t-shirts he is most known for. You would never imagine though, to look at him and how he wears them, that they are from Armani. It is reputed he owns 30 black Armani t-shirts.
Among the things to know about Simon Cowell is that despite his Midas Touch, he's made some majorly poor business decisions. We know he has enjoyed massive success with the likes of Leona Lewis, One Direction , Olly Murs and Susan Boyle in the Syco Records stable, but one of the favorite stories among his music industry competitors is that he turned down both The Spice Girls and Take That (because Gary Barlow was too fat to be a lead singer/star).
Simon Cowell's private life and relationships have always attracted a great deal of scrutiny. Unsurprisingly, Simon has enjoyed a bevy of beauties hanging from his arm through the decades. Lovely ladies like Sinitta (singer), Louise Payne (glamour model), Terri Seymour (TV presenter) are all confirmed girlfriends. There was a rumored fling with Danni Minogue in 2007 and he was engaged to make-up artist Mezhgan Hussainy. He was also linked to Janina Gavankar (True Blood) but in 2014, Simon became a daddy. Girlfriend Lauren Silverman gave birth to Eric Phillip Cowell in New York on February 15. Baby Cowell is named after Simon's late father.
A measure of the world we live in is by the figures who feature in the lists of the most influential people. It speaks volumes that someone most known as a TV talent show judge is regularly included. Simon Cowell has been named by Time Magazine in the 100 Most Influential People in the World on a number of occasions, and he has also appeared in similar lists produced by the New Statesman Magazine. You'll find his name in various "rich lists" and "highest earners" but, last year he gained a new status. In 2013, TV Guide listed him as number 10 in the 60 Nastiest Villains of All Time.
Despite his very high profile and even possibly being the most well known of all judges that have appeared on Idol, X-Factor and Got Talent, Simon Cowell has not, so far, been honored with a star on the Hollywood Walk of Fame. (Co-creator of Pop Idol, Simon Fuller unveiled his star in 2011!)
Some of the facts about Simon Cowell shared so far probably aren't showing the best side of him, so what are some nice things about him? Well, we know he is a major animal lover – of dogs especially, He is a confirmed vegetarian and has appeared in a video ad for PETA. But, he has compassion for people too and supports a number of human charities – full list here simoncowellonline.com
Whatever you may think of him, his success is undeniable and he certainly has a way of spotting talent. But, just what do you think of Simon Cowell?
{{#comments_count}} Show Commnents ({{comments_count}}) {{/comments_count}}