Editor's Note: this article was written BEFORE the baby was born, so please keep that in mind while you read about and enjoy these ... odd? ... treasurers. - JK
So, it's happened – the Royal Baby is here, and contrary to expectations, it's a boy! While Kate hasn't yet gone home, and the name of the future King isn't known, that hasn't stopped people from cashing in on the birth. The #Royalbaby hashtag got over 900,000 mentions last night, as news of the birth spread round the world. Got baby fever? Check out these utterly bizarre royal baby gifts.
---
1

Ermm… Something New?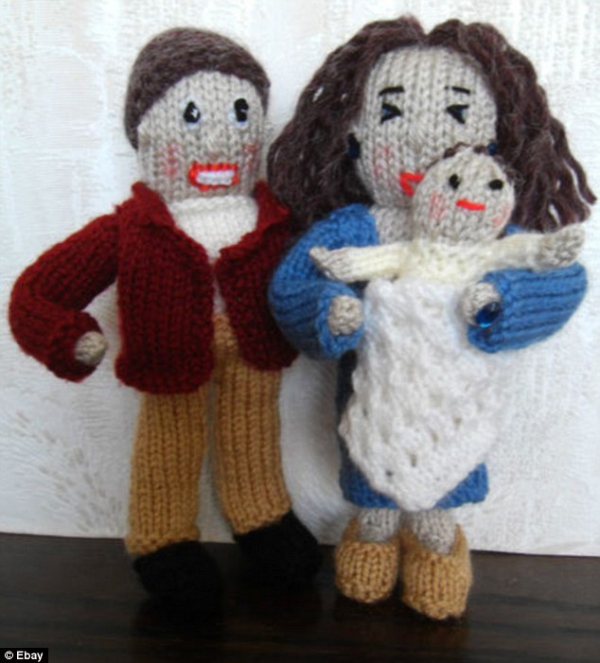 Celebrate the birth of the royal baby by investing in this - rather different? - knitted scene. There's a very small Kate and a very big baby – and then there is William, who looks rather like a '70s pimp. At least it's only $16! Pretty crazy right?
---
2

Something Sexy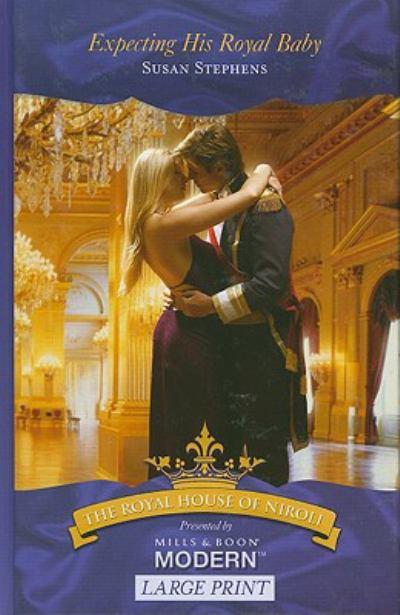 Someone was on the ball last night – no less than an hour after the news broke, and sellers were showing off this rather odd novel. Kate and Wills have been given a sexy makeover for a Mills and Book book called 'Expecting His Royal Baby' – even the names have been changed. Who cares that the picture still shows a blonde woman, eh?
3

A Real Baby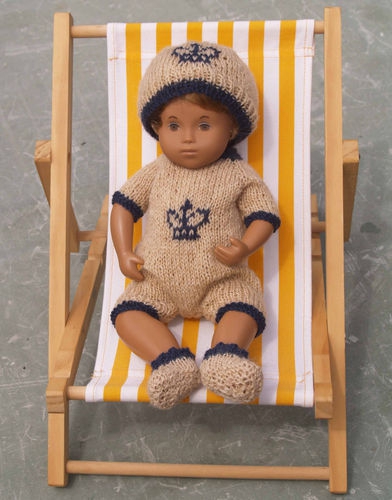 Can't wait to catch a glimpse of the baby? Make do with your own creepy-doll version. The rather tanned child comes with matching beige babygrow, booties and hat, all with a blue crown knitted in, and is staring rather scarily from a yellow-and-white deckchair. Well, it has been a heatwave.
---
4

Fill Your Cupboards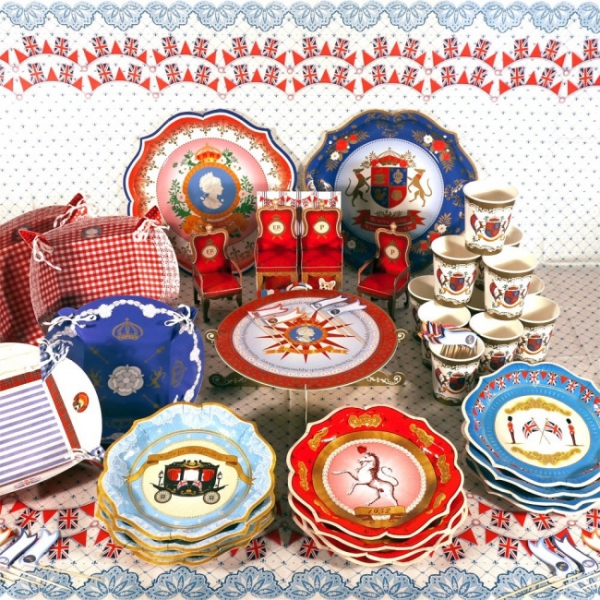 Got any dodgy Royal plates hanging round? Combine them like this seller, and you could (possibly) make a fortune. This 60 piece set features plates with the Queen's head on, union jack flags, guards, a Cinderella carriage – even a unicorn piercing a heart with its horn.
---
5

Get Famous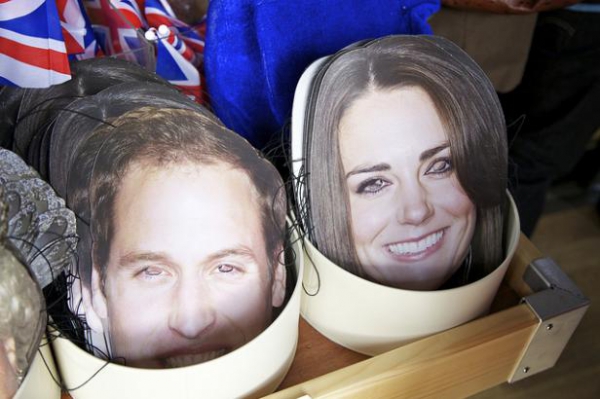 If waiting for Kate, Wills and their baby isn't enough, now you can become one of them. The seller will even cut out the eye holes, meaning your mask will come fully ready to wear – and who could resist you in such a lovely mask?
---
6

Or Just Buy Kate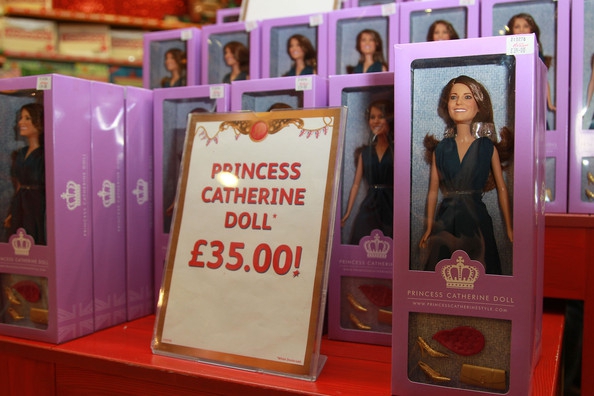 Yep, some people were quick enough off the mark to make a whole unofficial Princess Kate doll. It's not complete with a baby bump (or baby) but they've been selling like wildfire since the birth was announced. She's rocking her blue engagement dress, and comes with some Cinderella-style gold accessories. Want a Kate with a bump? If you are really quick, there are a few doctored Barbies complete with pregnancy bump doing the rounds – remove the bump, and you can even catch a glimpse of the baby within. The ones will well-dyed hair and altered faces are costing up to $300 at the moment, and for a doll with altered make-up, a Princess tiara and a blue dress (sort of similar to the engagement dress, I suppose), you are looking at around $600.
---
7

Something Old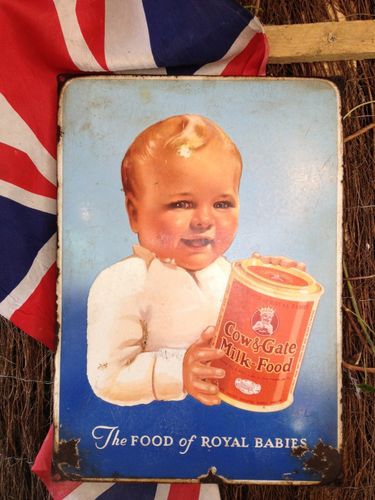 The most popular royal baby item!? This vintage enamel sign. The image shows a rather dated baby in a white babygrow, holding a tin of Cow and Gate milk formula. Is it just me, or does he have a rather menacing look on his face?!
It seems everyone has gone royal baby item mad – the British news have been camped outside the hospital for days, reporting constantly on just about anything that could be considered news. There's no doubt that we are all waiting for a glimpse, though! Have you found a bizarre royal baby memento? I'd love to see it!
---
Comments
Popular
Related
Recent