So I guess the separation is official. Actress Kate Winslet was seen without her wedding ring as she and daughter Mia Honey (b. October 12, 2000) hurried to their car to avoid the cameras in New York.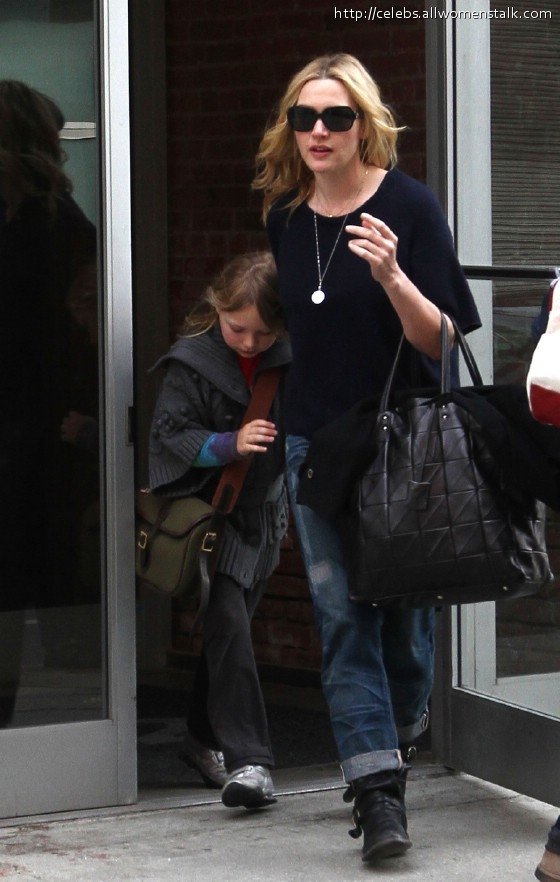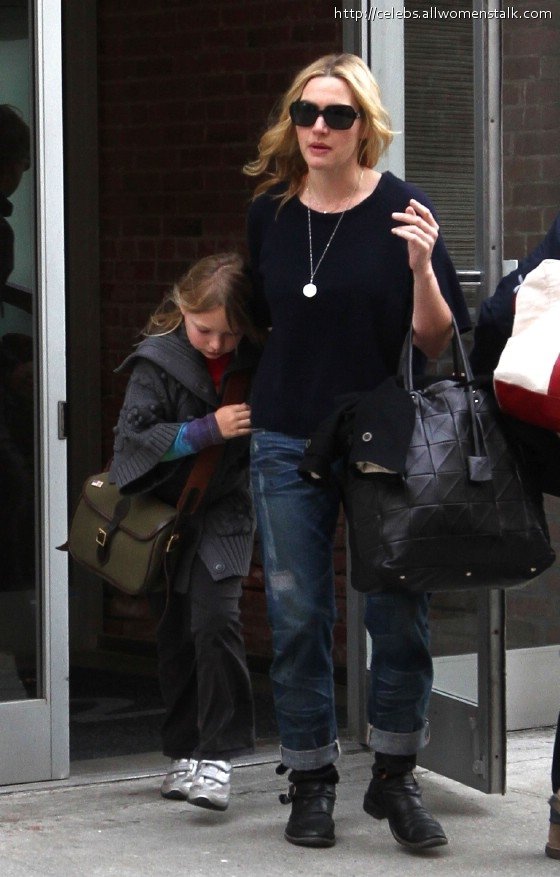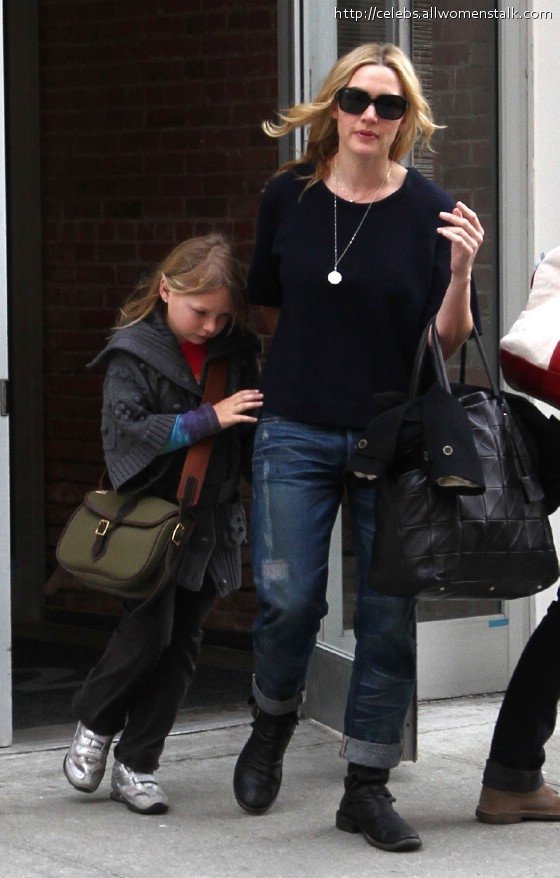 Looking at Mia's shoes makes me want a silver pair myself!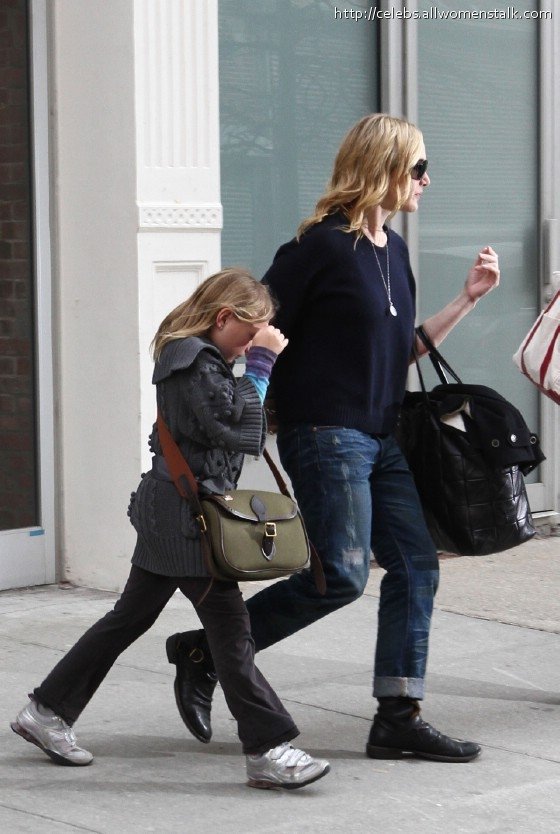 While we're on the subject, someone tell me why are the two separating?