Here Are the 8 Superhumans 👑🏅 Who Just Made the U.S. Olympic Gymnastics Team ...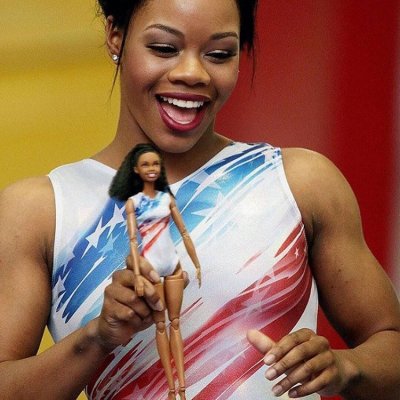 If there's a tougher team to join than the US Women's Olympic Gymnastics Team, I've never heard of it. The competition is intense and lasts for months, but finally, we have our women, and they're undeniably fierce and gold-medal worthy. These are the women you'll want to follow as they make their marks in Rio this summer.
I don't think anyone, anywhere, was surprised when Gabby Douglas earned a spot on this summer's team. She's a stellar competitor, and she made history at the 2012 Summer Games. I predict gold. AGAIN.
This is Aly's second Summer Games, but she's a contender no matter the arena - remember her on Dancing with the Stars in 2013?
I just absolutely love her facial expressions... the really do add to her routine! She obviously loves what she's doing, and it shows. This is her first Olympic Games.
She may be tiny - she's only 4'8" tall - but there's no denying Simone rules on the floor. I can't wait to see her in Rio, which will be her first Olympics.
This will also be Madison's first Summer Games, but already people are talking about the performance she'll give on the uneven bars. She's stellar!
Ashton, who hails from North Carolina, has dreamed of competing at the Olympics her whole life, and now she might have the chance - she's one of three alternates to the team.
Mikki is another alternate, "bumped" from the team by Gabby Douglas, incredibly talented on the vault. I'm sure we'll see her on the team in 2020!
Ragan is the third alternate, and she's been competing as part of the U.S. National Team since she was only 13 years old. Amazing!
Which of these superhumans will you be following in Rio? Or is there another athlete or gymnast you're sure will take gold?
{{#comments_count}} Show Commnents ({{comments_count}}) {{/comments_count}}