There are so many fantastic street style looks from Ginnifer Goodwin to recreate. The 'Once Upon a Time' actress always looks incredible on and off camera. She's got a certain elegance and a charm that allow her to pull off any look. Check out some of my favorite street style looks from Ginnifer Goodwin and then let me know which looks your favorites are!
1

Leather Dress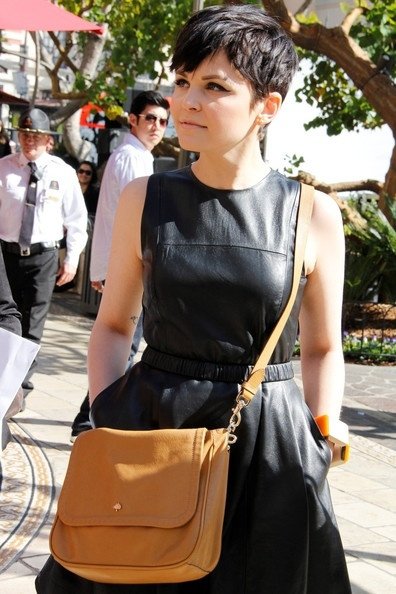 You can never go wrong with leather! Even in the summertime, it's an easy way to look stylish.You can find some cool dresses at Nasty Gal. A leather dress is just one of many awesome street style looks from Ginnifer Goodwin.
2

Collard Pinstripes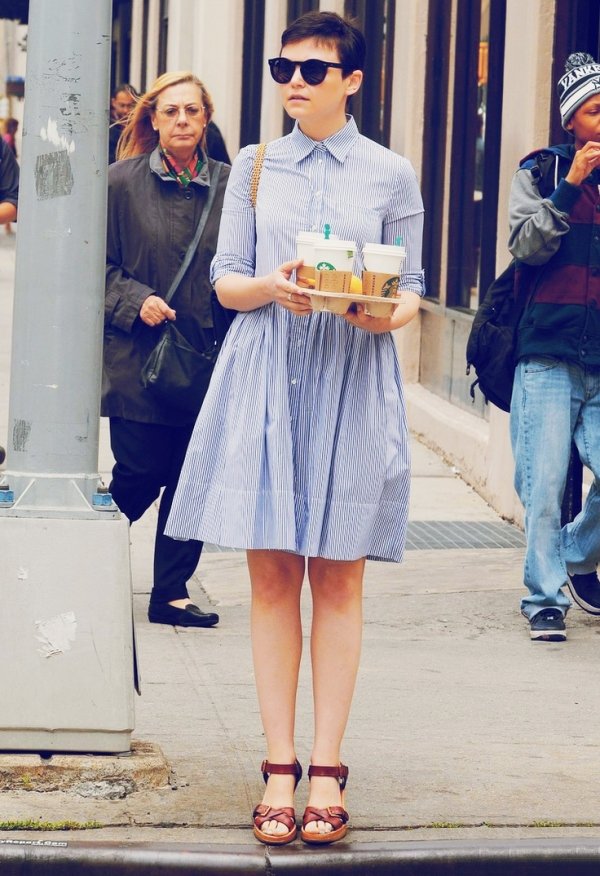 If you ask me, every girl should have a closet full of summer dresses. Whenever I'm in a rush, a summer dress is my go-to item. I love collared dresses because they add an instant sophistication to any look. You can find some online at Macy's.
3

Harem Pants?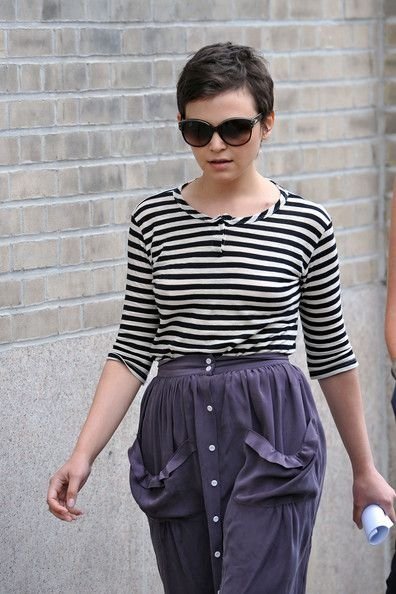 Personally, I don't think I can pull off the harem pants trend but I do love it! I think it's really stylish and there are so many ways that you can dress up the outfit. You can find tons of cool and affordable options at Forever 21. How would you style an outfit with harem pants? Feel free to share outfit tips and ideas!
4

Bold Colors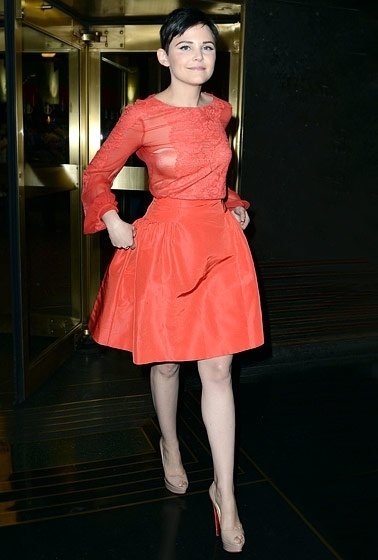 Summertime is all about rocking bold neon colors. They look great on sun-kissed skin! To recreate the look, try a bright color like tangerine or even red. Since the outfit will already be making quite the fashion statement, try keeping the accessories to a minimum. You could even incorporate a neutral color by wearing nude or beige heels to complete your outfit. Which color would you go for?
5

Casual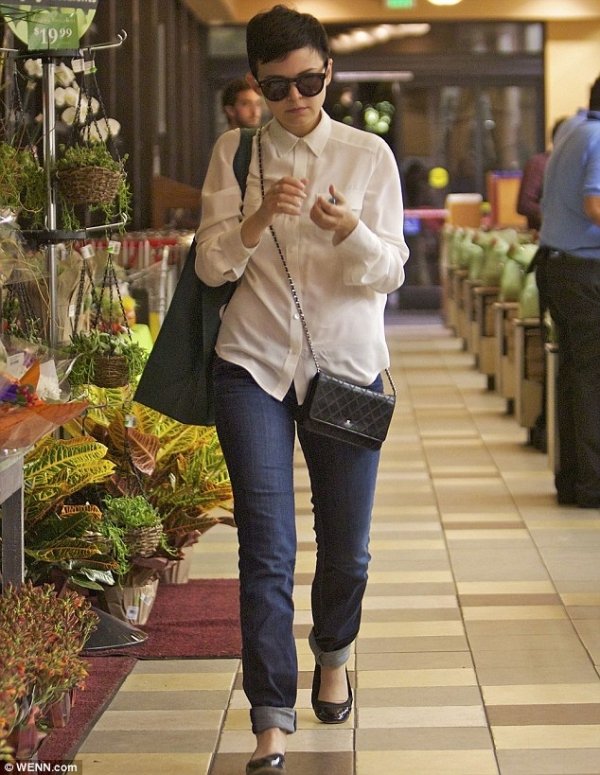 Looking casual doesn't mean you can't be fashionable. Take a lesson from Ginnifer with her casual street style! Pair a loose-fitting blouse with some dark wash skinny jeans. You'll feel comfortable while still looking totally put-together. If you want to add some pizzazz to your outfit, try adding some color by swapping the white blouse for a colored one. For shoes, I'd go with some flats! For accessories, a cross body bag and maybe even a chunky necklace would do the trick.
6

Preppy Chic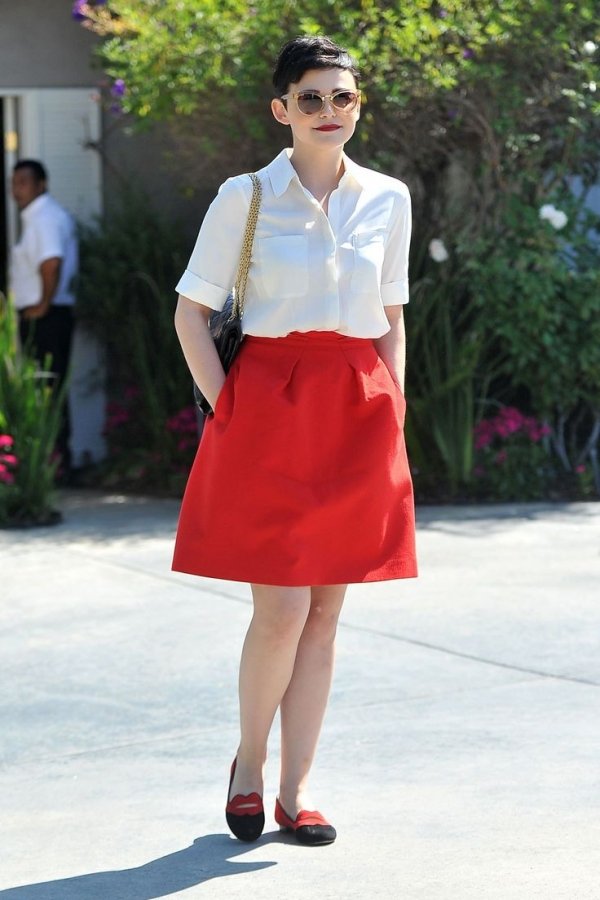 If you want to channel your preppy side, there are so many outfits you can create. I love the idea of pairing a white collared blouse with a bold-colored midi-skirt. It's simple yet very chic. For shoes, I'd go with some simple flats or oxfords! To complete the whole look, of course, don't forget some oversized sunglasses and a bold red lip.
7

Jumpsuit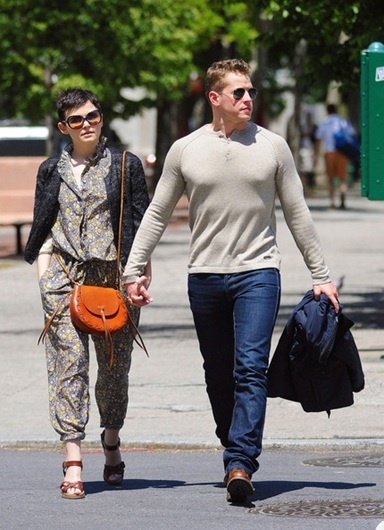 Jumpsuits are such an easy way to look fashionable. The jumpsuit is a go-to piece that every girl should have in her closet! You can choose between solid colors or patterns. Personally, I always choose floral! You can find some adorable ones at Nordstrom! We might not have Josh Dallas as our arm candy but hey, we can still look good!
Well, there you have it. These are just seven out of many awesome street style looks from Ginnifer Goodwin. She always has the most adorable outfits and has become quite the fashion inspiration! Of the list, which look is your favorite? Which look will you be recreating this summer?