There are so many fabulous street style looks from Kendall Jenner. She's been making quite the name for herself in the fashion industry and it's actually really impressive. Whenever she's not glammed up for red carpet events, she always manages to look just as good walking down the street. Check out some adorable street style looks from Kendall Jenner and then let me know which ones you'd love to recreate!
---
1

Black and White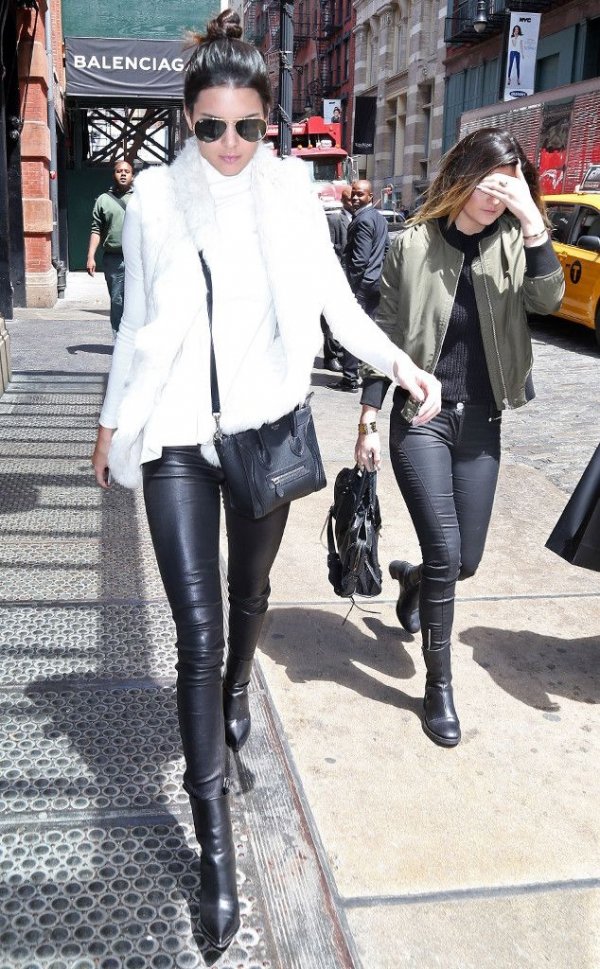 Black and white is such a classic, timeless look. You can never go wrong with pairing the two colors together. This summer, you can recreate this look by pairing some black leather shorts with a white crop top. You'll look runway-ready even if you're just running errands. This is just one of the cool street style looks from Kendall Jenner.
---
2

Graphic Crop Top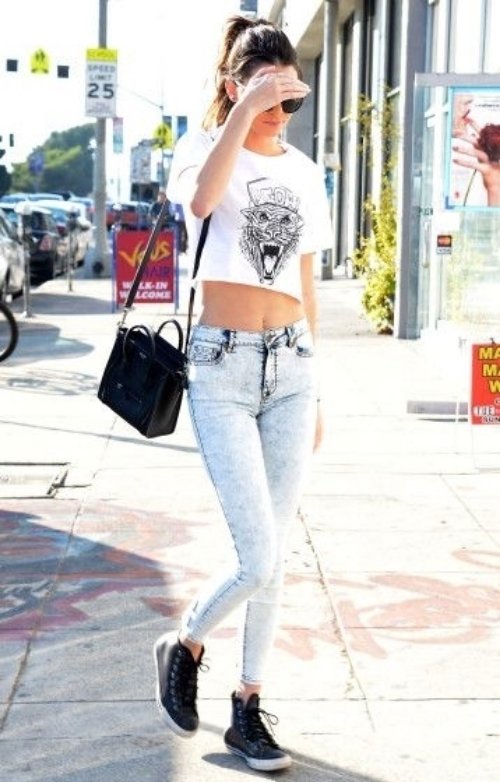 The awesome thing about graphic crop tops is that they can be worn with just about anything. You can pair them with your high-waisted jeans, your patterned pencil skirt, shorts, etc. It's a fun and easy way to be expressive; you can wear your favorite band's logo, a design of your favorite animal, or pretty much anything else. It's great for the summer!
3

Patterned Pencil Skirt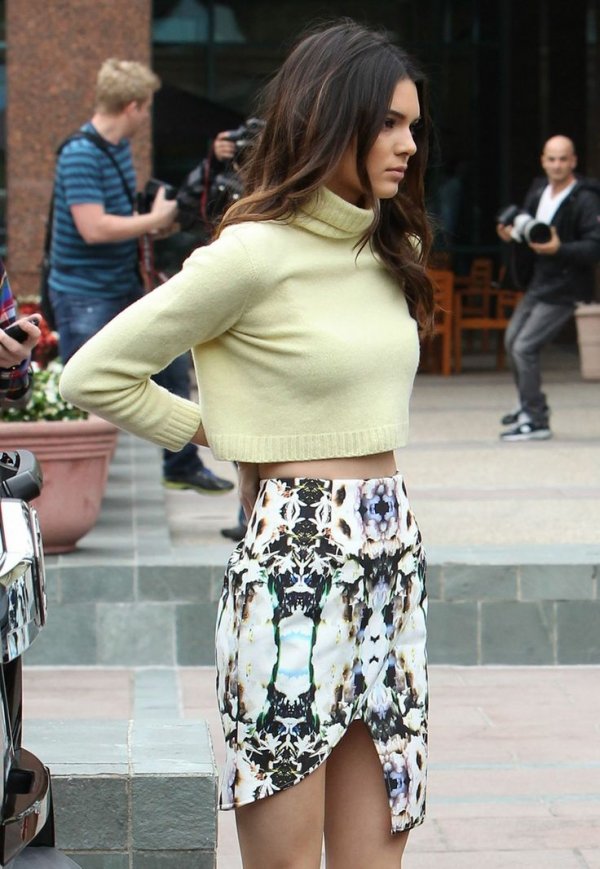 A patterned pencil skirt is a great addition to any outfit. You can mix and match patterns so don't be afraid to experiment with that! You can find some great (and affordable) ones at H&M. Pair the skirt with a cute crop top and you're good to go!
---
4

Neon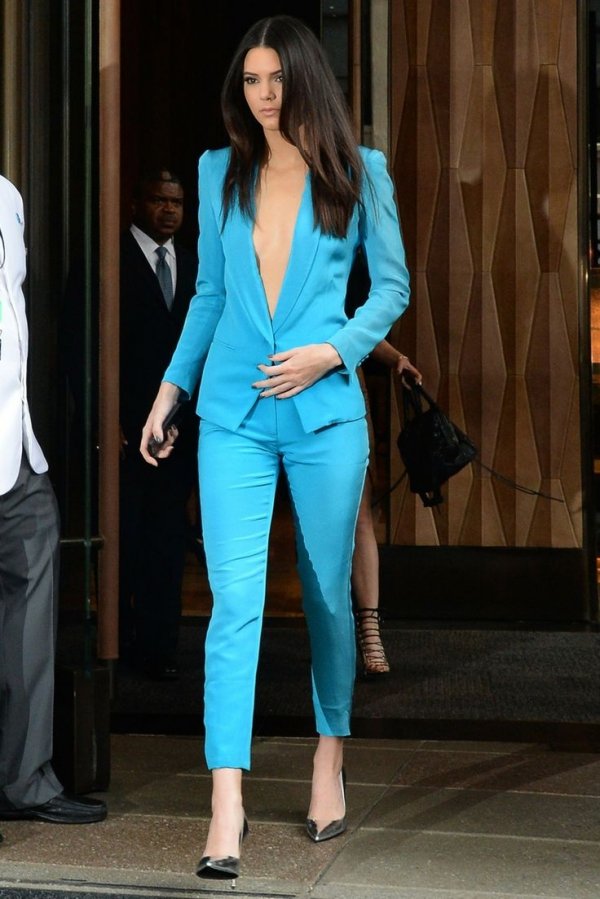 Summertime is all about neon colors! Neon looks great on sun-kissed skin. You can incorporate it into your outfit in so many different ways. You can go for some neon colored pumps, a neon pencil skirt, or whatever else your heart desires! Of course, you could always dress in neon from head to toe. That's sure to get some major attention!
---
5

Casual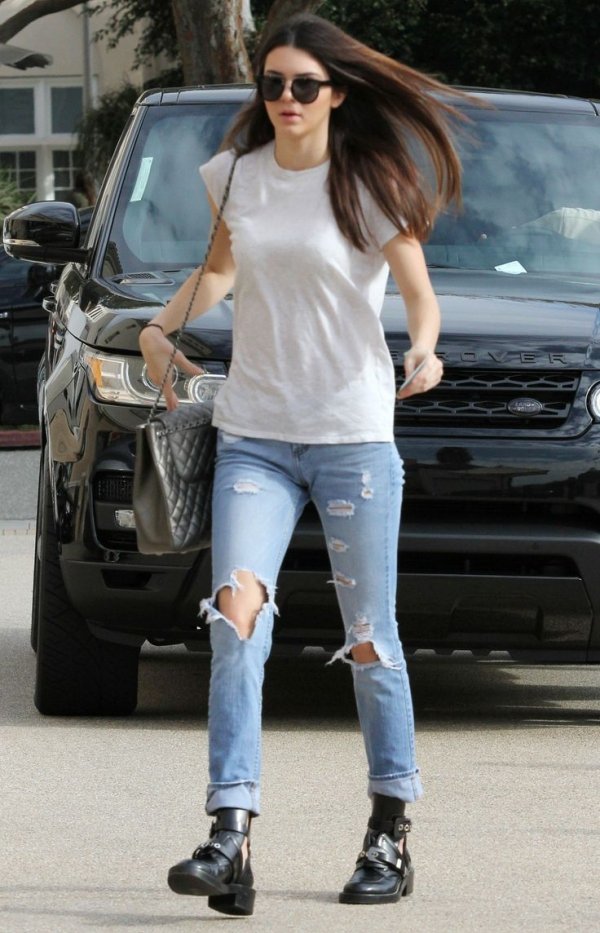 Every girl has her go-to casual look. This mostly consists of a plain white t-shirt and some ripped jeans. It's a timeless outfit! For shoes, you can choose between Converse, combat boots, flats, or sandals. Even though this outfit is really simple, it still manages to look really put-together and that's all that counts, right?
---
6

Pop of Color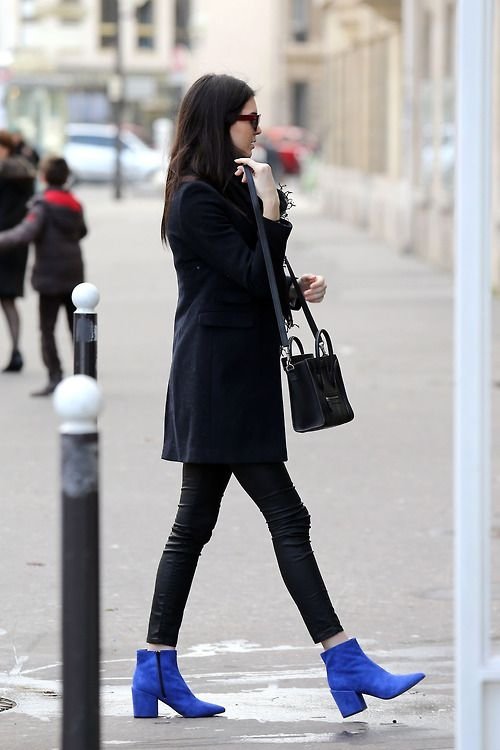 Just because it's summer time doesn't mean you can't rock your beloved all-black ensemble. There are still tons of way that you can rock your black outfit and add subtle details to make the outfit more summer-appropriate. All you have to do is add a pop of color! This pop of color can come from anywhere - your shoes, your handbag, your accessories, etc. It's the perfect chance to get creative.
---
7

Summer Romper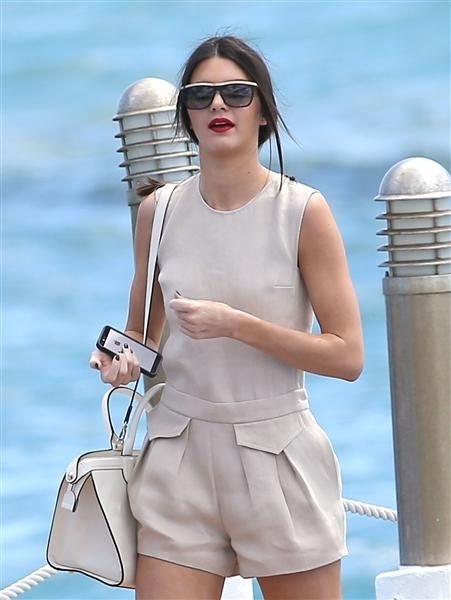 You can never go wrong with a classic romper! It's a must-have item in every girl's closet this summer. You can choose from tons of adorable patterned rompers at Forever 21. Personally, I'd go for an all-white or all-black one. I think it'll provide a sleeker look and you can then dress it up with colorful accessories!
Well, there you have it! These are just seven out of many awesome street style looks from Kendall Jenner. She's definitely quite the style icon on and off the red carpet. Of the list, which look is your favorite? Which look would you recreate this summer?
---
Comments
Popular
Related
Recent