This year there were many best dressed couples at the Oscars. A lot of attention is paid to the women on the red carpet, but the couples that walk the red carpet often look fabulous together. There is nothing better when watching the Oscars than seeing all of the fashion, and this year the Hollywood couples looked so great. It is hard to choose which couple looked the most fabulous, which is why I am happy I don't have to pick. Instead, I can share the pictures of all the best dressed couples at the Oscars.
---
1

Angelina Jolie and Brad Pitt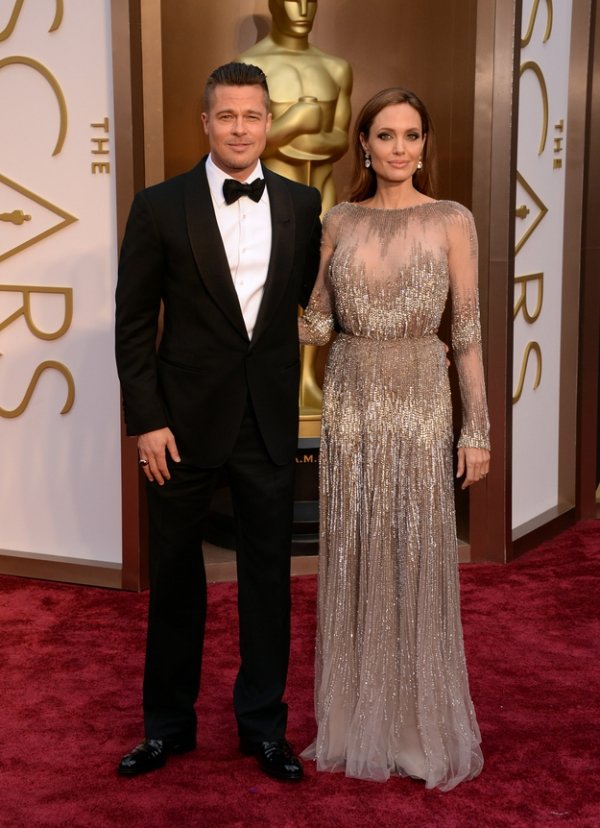 Brad Pitt and Angelina Jolie always look flawless on the red carpet, and this year they certainly were one of the best dressed couples at the Oscars. Her Elie Saab dress just sparkled against his ebony black suit. I also loved that Brad Pitt chose to wear his hair sleek, as it made him look very debonair. Angelina's hair was also very beautiful, and the way she tucked it behind her ears really showed off the 42 carat diamond earrings she wore. They certainly brought the star power by looking amazing!
2

Amy Adams and Darren Le Gallo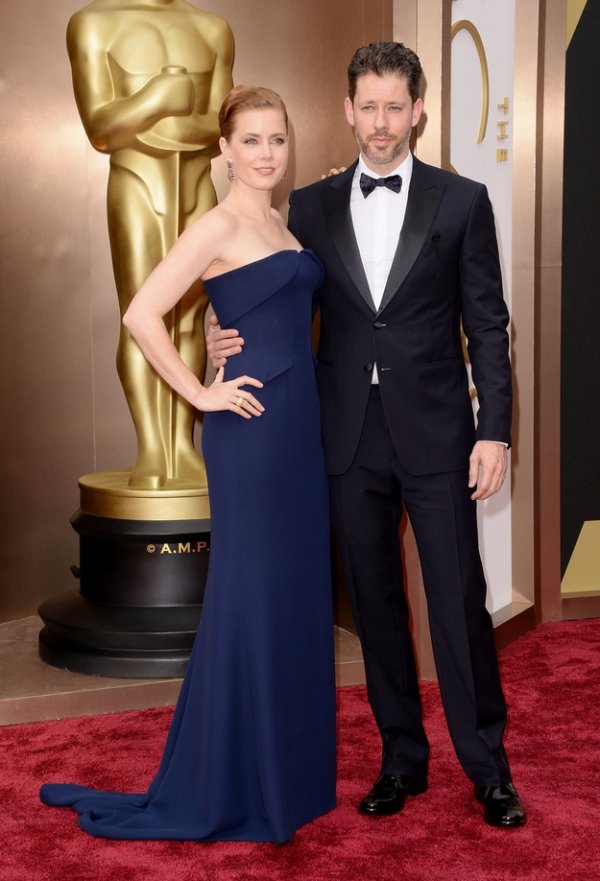 As one of the most elegant couples on the red carpet, Amy Adams and Darren Le Gallo certainly stood out. The fact that both of them decided to keep their looks simple and elegant demonstrates what a great looking couple they are. Amy Adams' navy blue Gucci gown was one of the favorites of the evening, and for good reason. The dress was absolutely beautiful, and it was simple enough that it let her shine. Likewise, Darren Le Gallo's simple and sophisticated suit was the perfect complement to his fiancée's elegant dress.
---
3

Olivia Wilde and Jason Sudeikis
Olivia Wilde and Jason Sudeikis, the happy parents to-be, were both glowing at the Oscars. Perhaps it was the flashing cameras, or perhaps it was the joy of expecting a new baby that made the two of them look so fantastic. Olivia Wilde's Valentino dress was just stunning and perfectly suited her baby bump. Likewise, Jason Sudeikis stunned in his navy blue Prada suit. I love that there were both a little daring in their fashion choices. Jason's blue suit was an unusual choice that really paid off, and Olivia's bold jewelry and simple dress were an unexpected fashion statement that looked amazing. I don't think this couple could have looked any better.
---
4

Camila Alves and Matthew McConaughey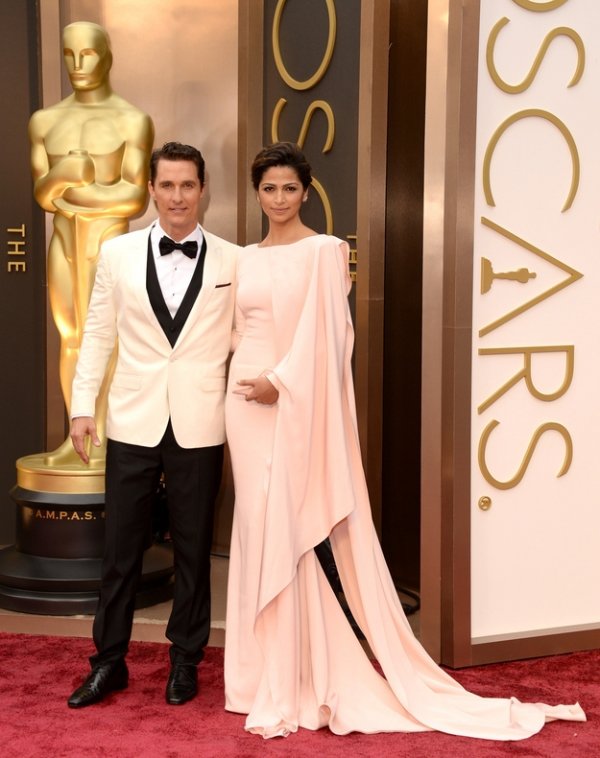 Camila Alves and Matthew McConaughey made incredibly bold fashion choices at the Oscars, and thank goodness they did! They looked absolutely jaw dropping together! Matthew McConaughey's ivory tuxedo jacket was one of the few suit jackets that stood out, and it really made him shine. The presence of his beautiful wife, Camila Alves, certainly added to the wow factor. Her custom Gabriela Cadena gown was one of the most beautiful gowns on the red carpet. The pink popped against her husband's ivory jacket, and the fabric draping her shoulder added the perfect amount of drama. Together, this couple stunned at the Oscars!
---
5

Jenna Dewan-Tatum and Channing Tatum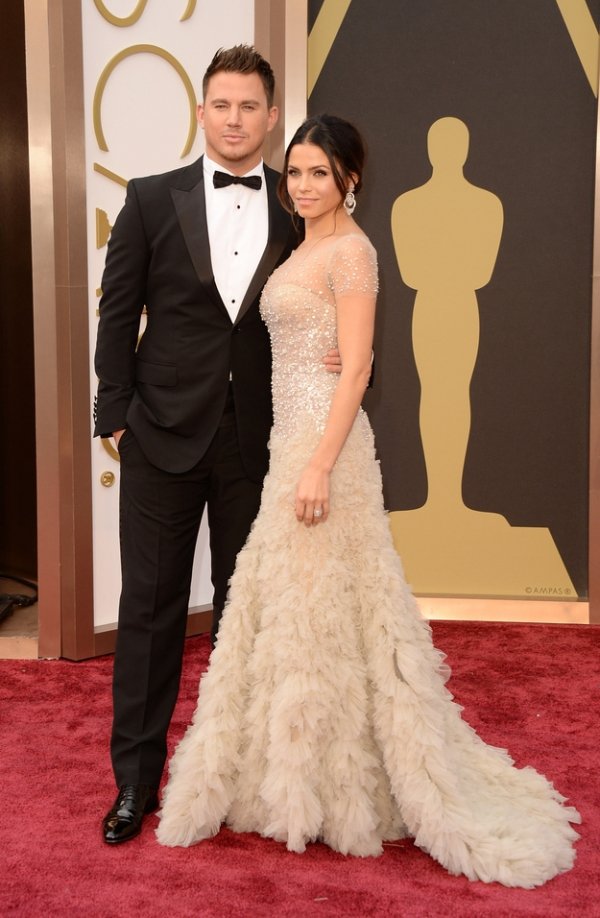 I don't think these two have ever had a bad moment on the red carpet. They always look like the perfect Hollywood couple. Jenna Dewan-Tatum is such a beautiful woman, and she looked incredible in her Reem Acra gown. This nude gown with elegant cap sleeves was on trend and beautiful. Her decision to wear elegant earrings that complemented her gown was spot-on. As beautiful as she looks, I don't think Jenna would have looked complete without her handsome husband, Channing Tatum. Channing looked just as wonderful as wife in his dark black suit and white shirt with black buttons. Neither Jenna nor Channing outshined the other; instead, they looked equally fantastic.
---
6

Kristen Bell and Dax Shepard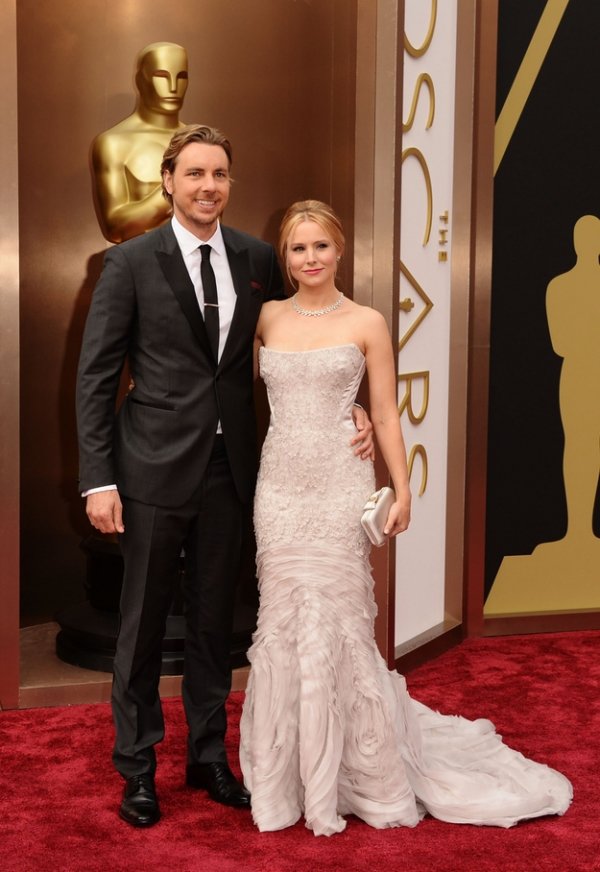 Kristen Bell and Dax Shepard walked the red carpet looking like a fantastic, young Hollywood couple. Kristen's Roberto Cavalli dress was elegant and fun, and she kept it young through her updo and simple jewelry choice. Dax completed the couple's youthful appearance by wearing a simple tuxedo and keeping his hair relaxed. As young parents, Dax and Kristen really shined at the Oscars.
---
7

Kristin Chenoweth and Dana Brunetti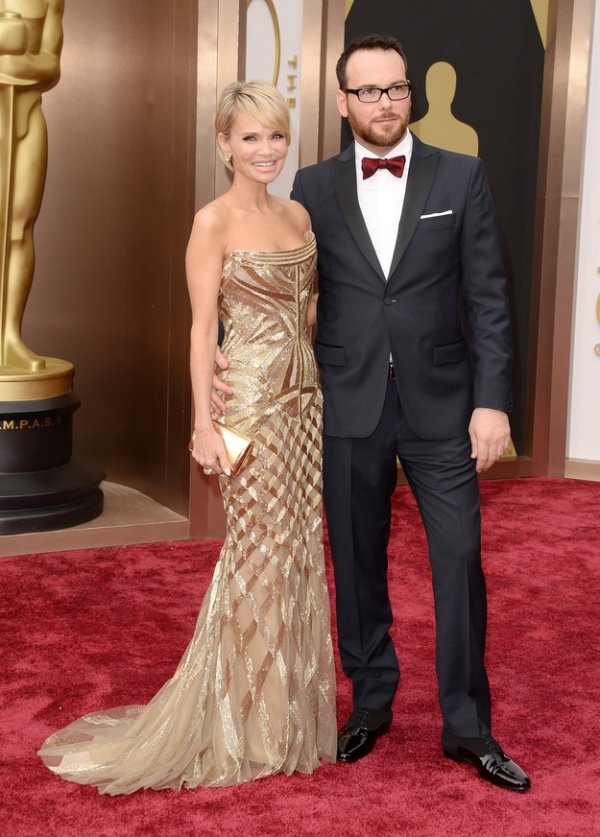 Kristin Chenoweth and Dana Brunetti looked perfectly stylish at the Oscars. Kristen's gilded Roberto Cavalli gown sparkled as she walked down the red carpet with her boyfriend Dana Brunetti. Brunetti looked equally fabulous in his J. Lindeberg tuxedo. Wearing a burgundy tie with the tux was the perfect addition, especially since Chenoweth's gold dress was so amazing. They each stood out while still managing to complement one another.
Watching all of the amazing looking couples at the Oscars was so entertaining. They all looked fabulous and, equally important, they all looked very happy together. It is so wonderful to see Hollywood couples shine as they walk down the red carpet, and all of these couples delivered. Which Hollywood couple do you think should win best dressed?
Source: buzzfeed.com
---
Comments
Popular
Related
Recent