There's a big difference between somebody famous deliberately dressing in a revealing manner and cases of celebrity accidental nudity. Our favorite stars really should be used to being caught on camera in whatever situation – those paparazzi just won't leave them alone – yet cases of celebrity accidental nudity happen all too regularly.
---
1

Britney Spears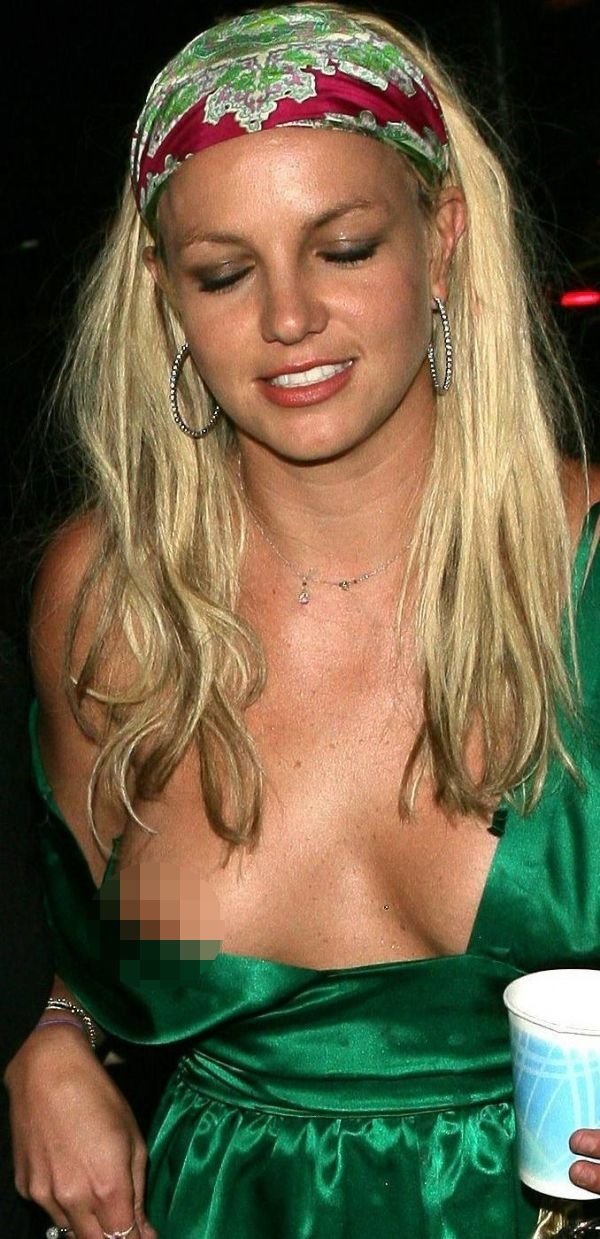 There are times when, no matter how self-assured and together you are, and how good you look, your dress will let you down. The green satin number Britney wore to a gala did just that; slipped just that bit too far off her shoulder. There's just no surprise that many cases of celebrity accidental nudity happen because the star is braless. Britney had a similar nipple slip captured on camera during a visit to Starbucks.
---
2

Rebecca Gayheart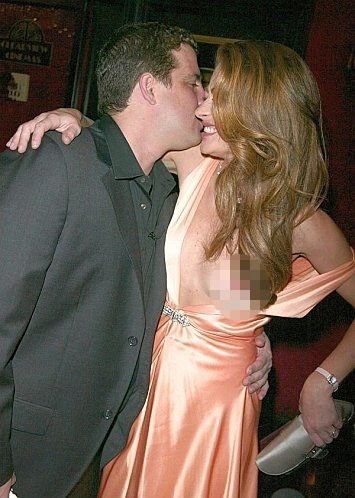 It's alright choosing a great dress and looking fabulous in it, but rule number one when picking a dress for a gala evening is to make sure you are aware of its fallibilities. Some of the dresses designers create these days just don't stand up to even the most simple and normal movements.
3

Sophie Marceau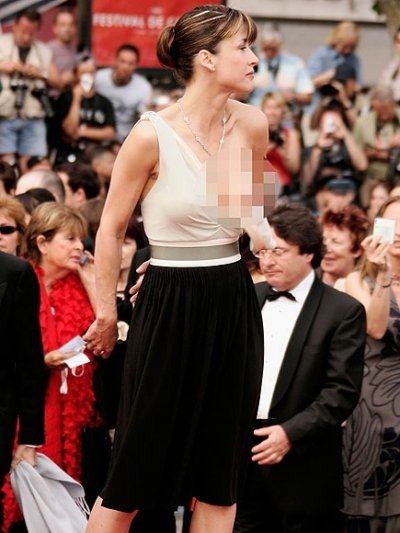 Some cases of celebrity accidental nudity happen simply because of a wardrobe malfunction. Sophie was walking the red carpet to the premiere of Where the Truth Lies at the 2005 Cannes Film Festival when her dress spectacularly failed her, totally exposing her left breast.
---
4

Jayne Mansfield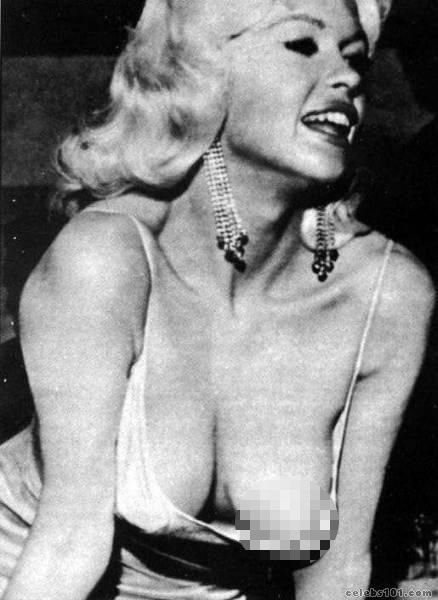 Proof positive that it isn't just modern celebrities who get caught out with intimate exposure. Even back in the days when the objectification of women was at its height, the sight of blonde bombshell Jayne Mansfield's nipple, caused uproar.
---
5

Natalie Portman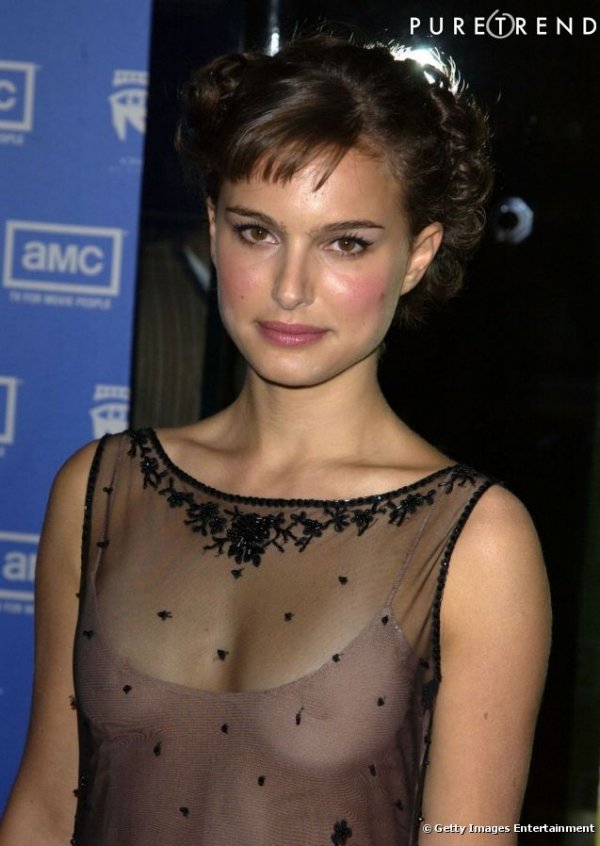 You do have to ask if some cases of accidental nudity are in fact that accidental. No-one wears a dress without trying it on surely? Ms. Portman isn't known for displays of inelegance so we can only assume that when she got dressed her mirror was poorly lit! I'd like to give her the benefit of the doubt, like other similar occurrences for Mischa Barton, Anne Hathaway and Jessica Alba.
---
6

Carrie Prejean
Can you imagine the reaction if when Miss California had chosen a pageant swimsuit that was too small and exposed her nipple. The rule of picking a swimsuit applies wherever you are going to wear it! Buy a swimsuit in the right size to cover your boobs!
---
7

Judy Finnegan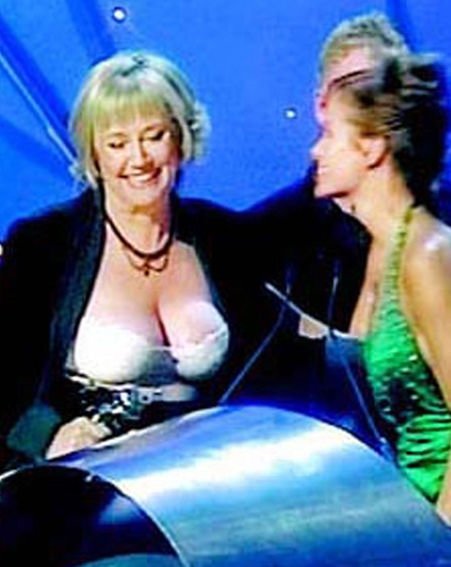 Judy Finnegan is probably an unfamiliar name to most of you. Judy is the closest we have to Oprah in the way of female chat show hosts in the UK. Judy's malfunctioning wardrobe shows that it doesn't just happen to slim stars in tight fitting or ill fitting dresses. Her dress spectacularly failed her when Judy was picking up a TV award and the whole nation saw her bra before hubby Richard hastily covered her up. Although no breast flesh or nipple showed, this is probably the most famous of all cases of celebrity accidental nudity – well ok, near nudity – in the UK.
You'll find plenty of images of celebs wearing sheer items of clothing or making conscious decisions to wear deliberately revealing items. I personally am not offended by see through clothes – if a woman has a gorgeous pair of breasts what's wrong with draping them in gauzy flowing fabric – but we live in a society that embraces covering our intimate body parts, so cases of celebrity nudity are always going to catch the eye.
What's your view on this? Poor wardrobe choice? Unnecessary displays? Got it, flaunt it?
---
Popular
Related
Recent