Celebrity Halloween costumes are always some of the most inventive, because so many stars have huge amounts of money to spend on putting together amazing looks for the spooky holiday. However, the orange carpet isn't so different from the red one, and this year, as expected, there were both hits and misses. It seems like some celebs take it to the extreme each year, and for 2013, the most notable celebrity Halloween costumes either made us gasp or groan out loud. Take a look at some of the best and worst looks.
---
1

Gasp: Heidi Klum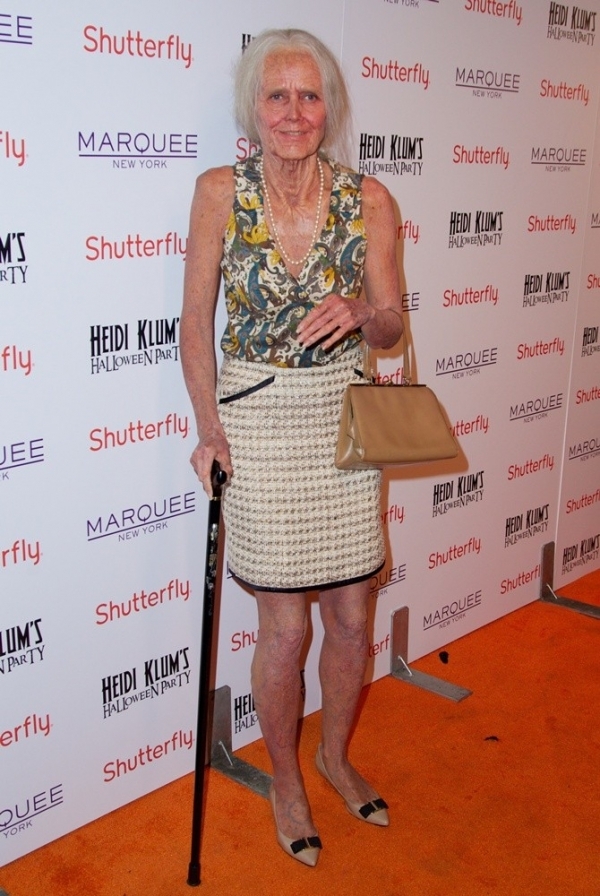 It's impossible to discuss celebrity Halloween costumes any year without talking about Heidi Klum, who loves the holiday and never fails to go all out with her costume choices. She never fails to disappoint either, and this year her turn as a nearly unrecognizable old woman was just brilliant. She wasn't completely unrecognizable, though – that bone structure always shines through. I just love her inventiveness, and her willingness not to go for the cliché sexy costumes. Heidi kind of rules Halloween!
---
2

Groan: Julianne Hough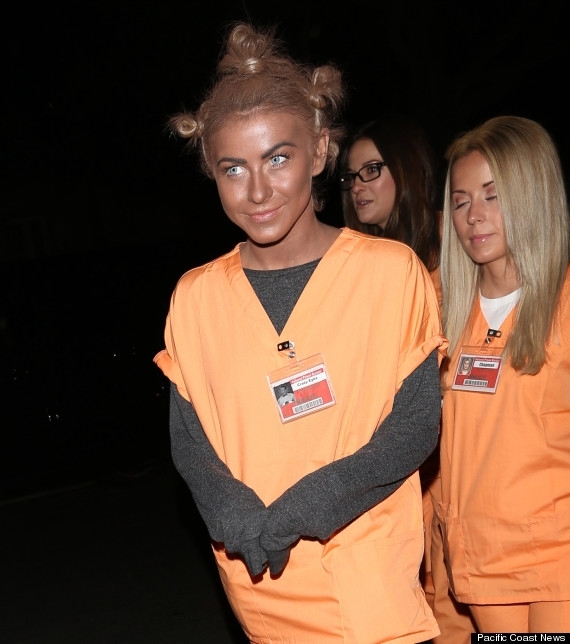 Sadly, it was Julianne Hough's choice that inspired this post. "Orange Is the New Black" is a fantastic series, and I think everyone who watches it loves Crazy Eyes, played by the drop dead gorgeous Uzo Aduba. On the one hand, I understand that Julianne just wanted to dress up as one of her favorite characters, and still considered it a compliment; I don't think she was actively thinking to herself that she was going out in black face. However, she really should have given that a thought. I'm curious about what all of you think about this choice, and this costume.
3

Gasp: Neil Patrick Harris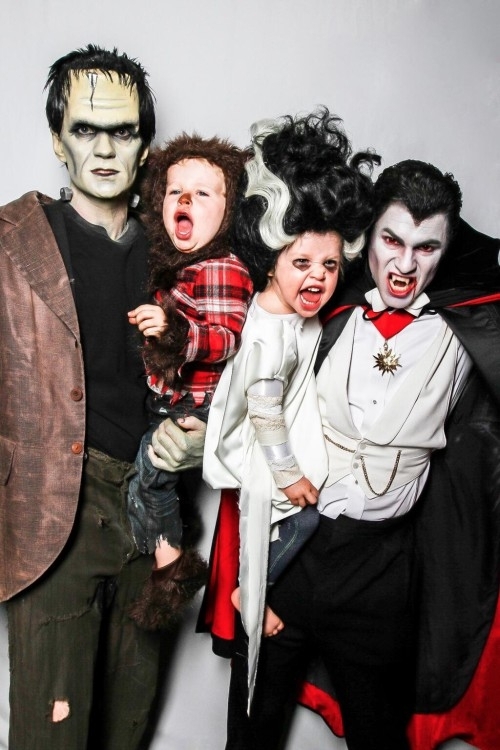 I think everything NPH touches turns to gold, and everything he does is awesome. He's also got one of the most beautiful families in all of Hollywood, if not the world. He and David Burtka are known for going all out with their adorable twins, Gideon and Harper, and this year they did it twice. Earlier in October, the family attended a Halloween party that saw gorgeous family dressed up in full Alice in Wonderland regalia, with dads playing Tweedledum and Tweedledee. Their actual Halloween costumes get the biggest gasp from me, though, because they put a lot of work into these looks! NPH is a fabulous Frankenstein, with Harper playing his beautiful bride, while darling David is Dracula and Gideon is a growl-worthy werewolf.
---
4

Groan: Paris Hilton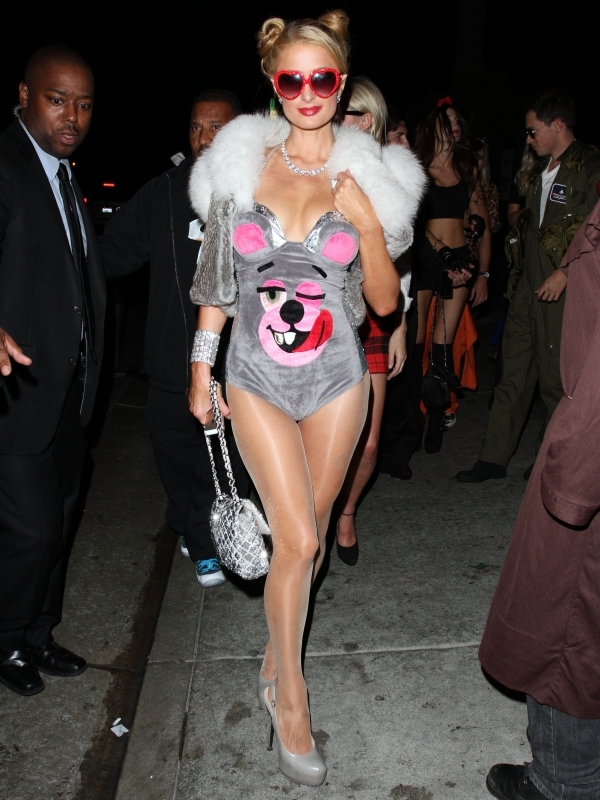 Did you notice how many celebrities dressed up as other stars? On one hand, I think Paris dressing up as Miley in her VMA outfit is just brilliant, but on the other hand, she dressed up as Miley in her VMA outfit. And I have to say, when Paris Hilton is kind of making fun of you, where is your life going, really?
---
5

Gasp: Ellen DeGeneres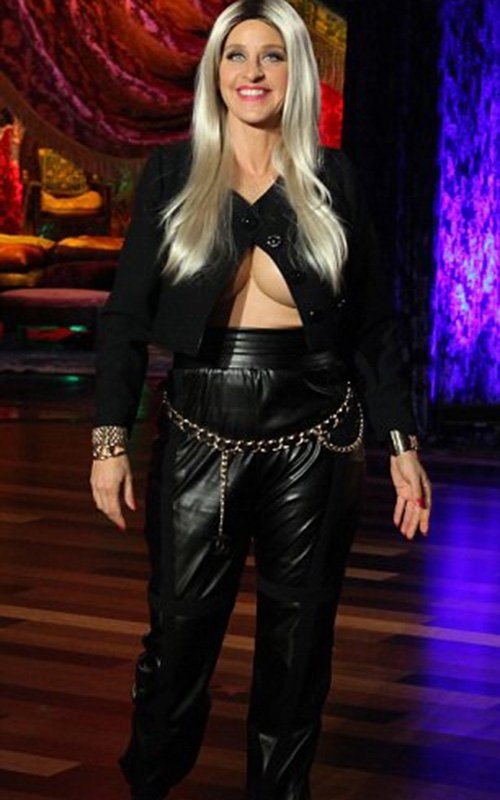 Ellen, however, gets a full gasp from me. Without going black face (thank you, Ellen), she did it up as Nicki Minaj. Did anyone else love the fake cleavage? Because I loved the fake cleavage. I think Ellen's one of the only people who could do this and still remain polite – although Miley Cyrus, who you'll spot in a minute, admittedly played homage to an artist she respects.
---
6

Groan: Miley Cyrus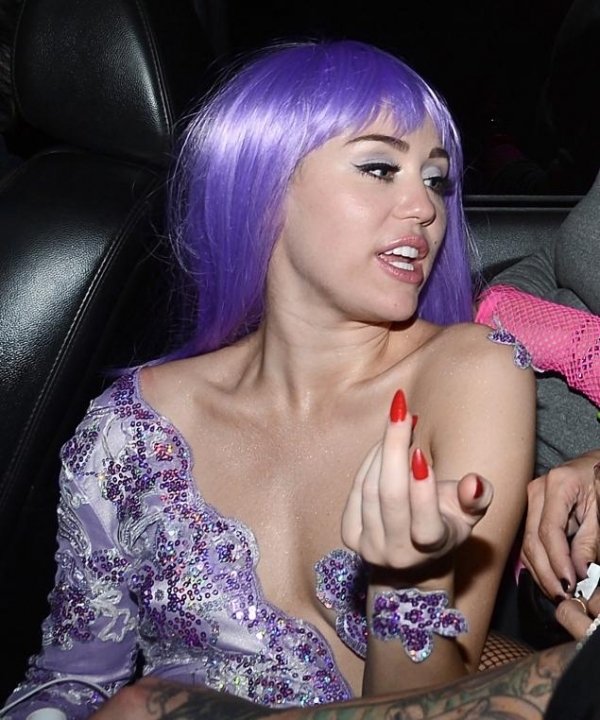 Miley continued the trend of celebrities dressing as celebrities, and it comes as no surprise that her choice was rather risque. After the whole VMA thing, I think everyone should have expected this. Miley seems to see herself as being persecuted by the media and by public opinion, so the more she's criticized for her behavior or costume choices, the more outlandish she gets. And this time, she's so outlandish that she copied another major VMA debacle: Lil' Kim's boobie-baring outfit from the 1999 VMAs. I have to say, however, I think her hair and makeup look cute. Plus, as I mentioned, she is a fan of Lil' Kim – and, again, no black face.
---
7

Gasp: Matt Lauer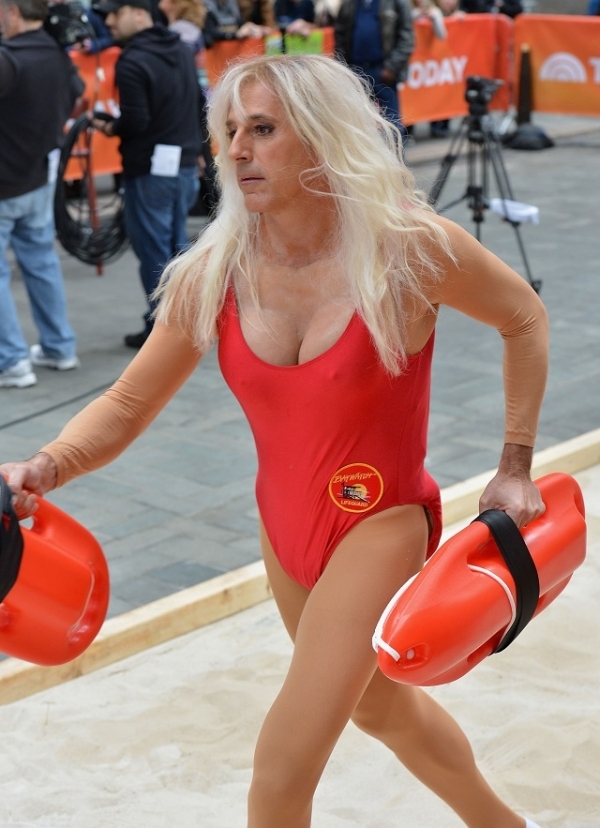 I consider this a gasp only because it's pretty awesome – and ballsy, ha ha – for a middle aged man to dress up like Baywatch bombshell C. J. Parker. I mean, he dressed up like Pamela Anderson in her prime, at a time when she's still gorgeous. That takes some spine. And he did it on the TODAY show, in front of all those people! Bravo to him though, because he's actually got some great legs.
---
8

Groan: Martha Stewart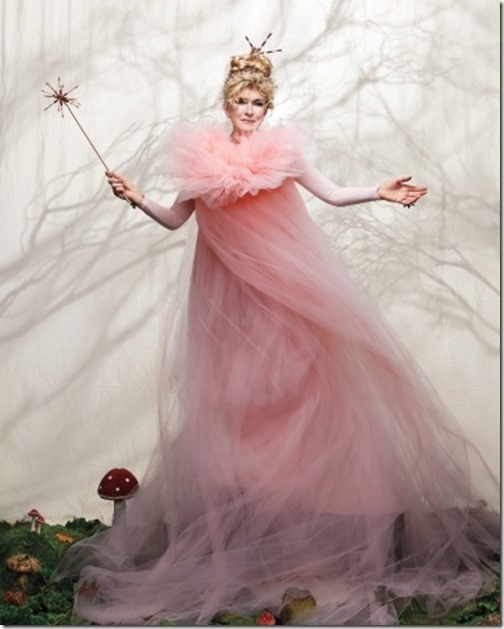 I was torn between this one, but finally the groan won out over the gasp. In the main, dressing up as Glenda is pretty cool – there were lots of Oz-related costumes out this past holiday, both in Hollywood and in the world of regular people. Many were stylized in the manner of Wicked or the recent film. Martha, however, absolutely covered herself in pink tulle, so much so that she looked like a big pink cupcake. As the queen of design, décor, and DIY, I just think she could have done so much better.
---
9

Gasp: the Honey Boo Boo Family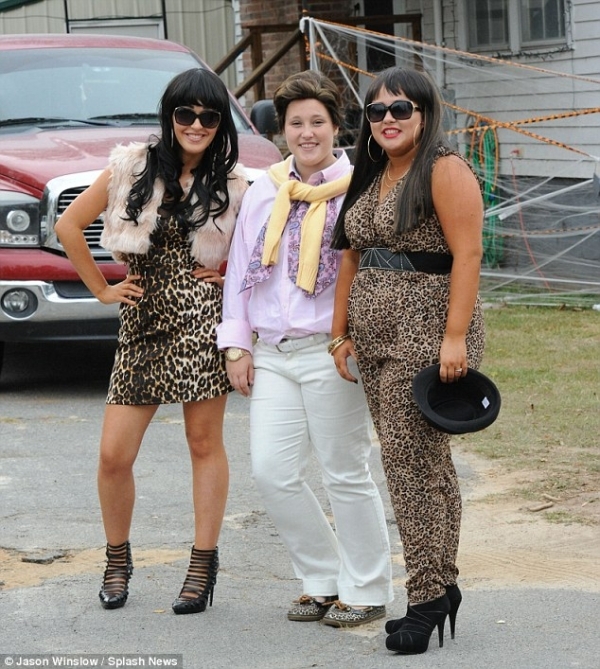 The Honey Boo Boo clan can only loosely be considered celebrities, but before you get angry at me for a., giving them any print, and 2., including them as a gasp, let me explain. They dressed up as the Kardashians, and it was just … it was hilarious. To quote myself, here's the Facebook status I devoted to the debacle: "This is what happens when two hot mess trains collide at the speed of stupid." I think their audacity is gasp-worthy, although I may be giving them too much credit for sensing the irony of their costume choices.
Some of these celebrity Halloween costumes were really amazing. For instance, I think Heidi Klum should just be crowned the Queen of Halloween at this point. Others were just … well, you have to wonder what some of these stars were thinking. What are the best and worst costumes you saw during this past Halloween – in Hollywood or your own hometown?
---
Comments
Popular
Related
Recent