9 Celebrity Summer Street Style Inspirations That Are Absolutely Beautiful ...
By Lindsey
One of the best ways to get fashionably-inspired this summer is to check out some awesome celebrity summer street style. Whether they have a stylist helping them out, or a knack for fashion themselves, celebrities often nail the street style look like it's nothing. I personally love browsing through Pinterest to find some style inspiration, and have compiled for you a list of some really stunning looks. Check out this list of celebrity summer street style looks and get ready to beat the heat en vogue.
---
1

Gwen Stefani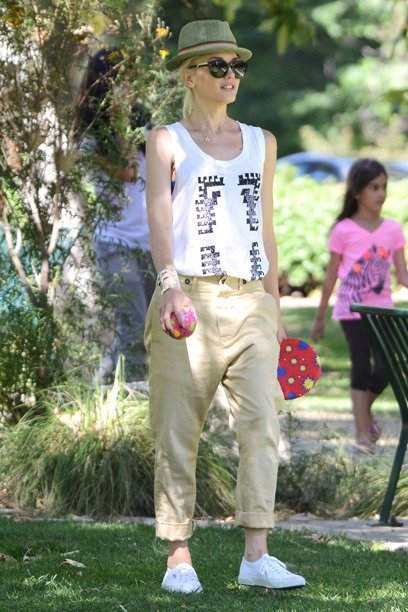 Topping off this list of celebrity summer street style is Gwen Stefani. This hot mama always looks like a rocker chick, with pieces like baggy harem pants, tank tops, and fedoras. She can be edgy, yet retro at the same time and definitely sports that bad a** vibe!
---
2

Rihanna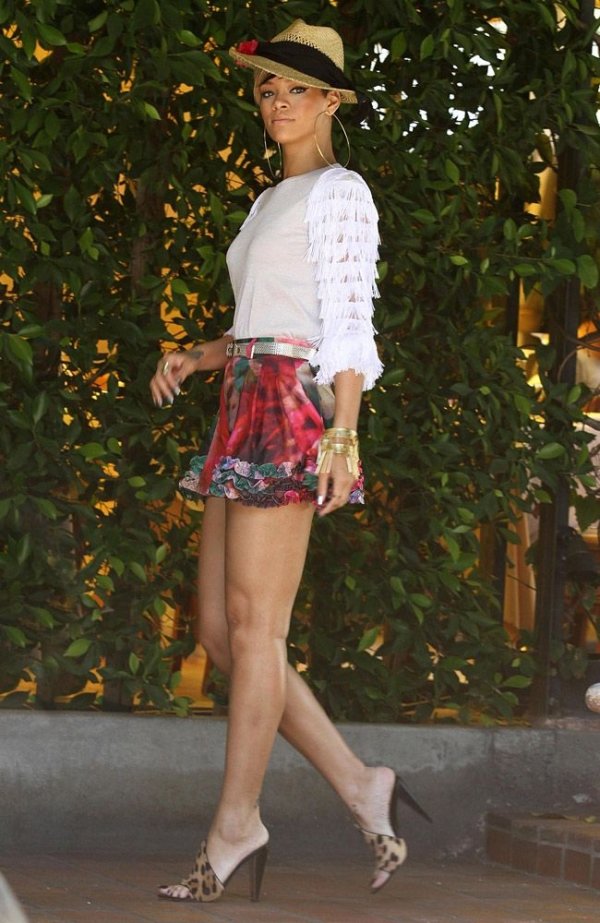 Another super-edgy and chic celeb is Ri-ri. think short shorts and skirts, muscle tees, platform sneakers, and leather. While leather may not be the most conducive fabric for summer heat, leather jackets are perfect for those chillier nights, and leather shorts spice up any ordinary outfit.
---
3

Jessica Alba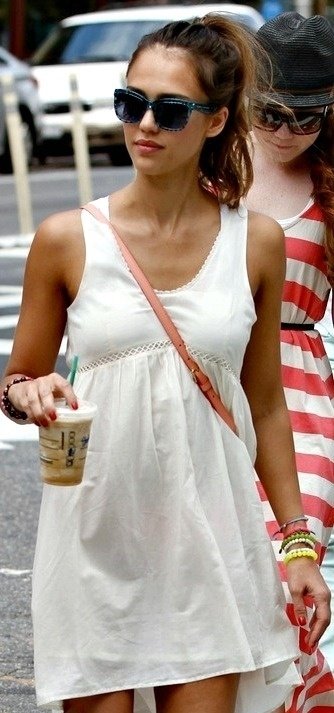 Jessica is undoubtedly one of the most fashionable celebrities out there. She can often be seen rocking cute dresses,blazers, skinny pants, and trendy flats.
---
4

Kim Kardashian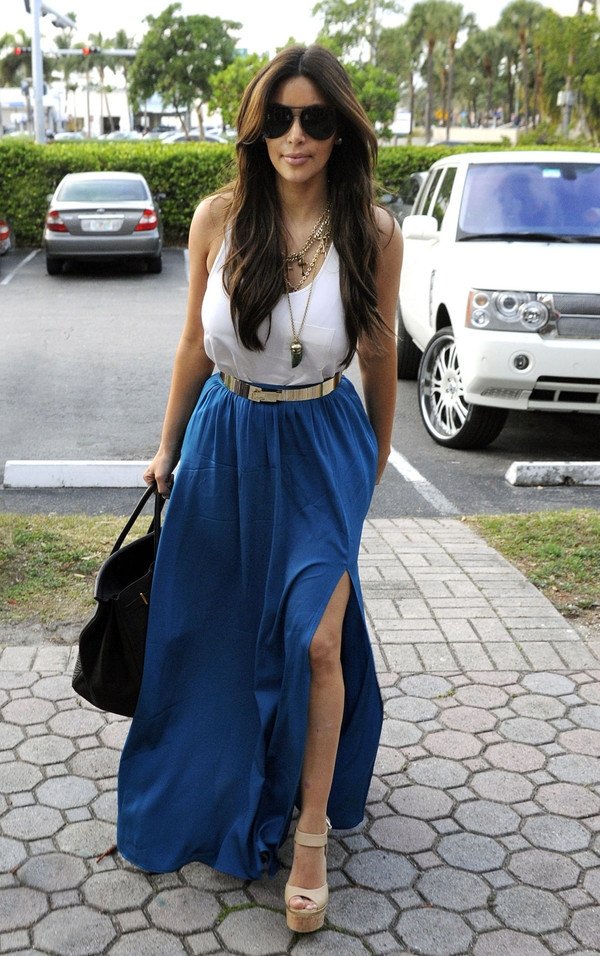 Love her or hate her, the girl knows how to dress.Think long, flowy dresses and cute rompers for summer. There's nothing easier (and breezier) than a long maxi dress in the summer time to throw on right before you walk out the door and still look effortlessly beautiful.
---
5

Chrissy Teigan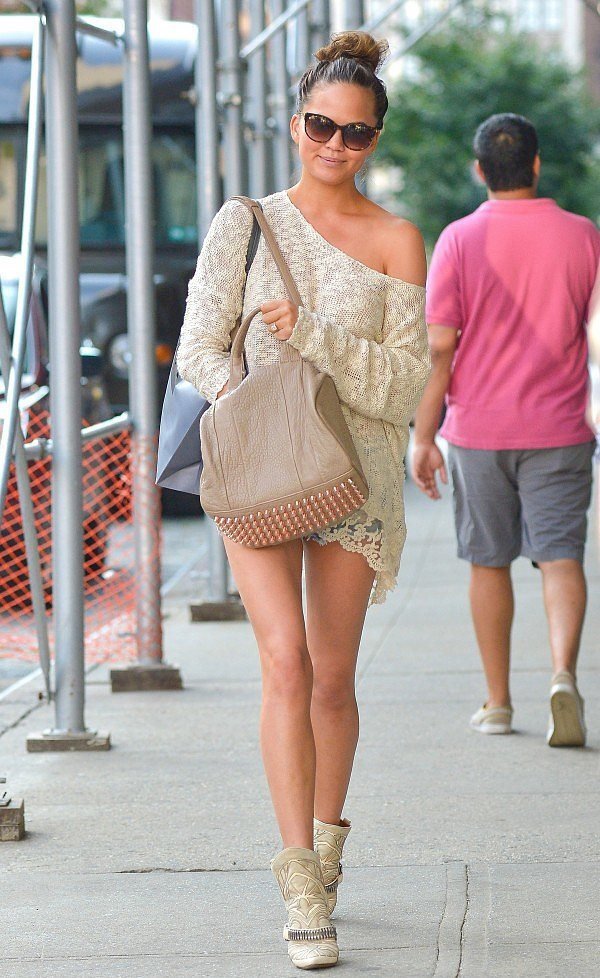 I recently discovered how well-dressed the new Mrs. Legend is and often find myself scouring the internet for outfit inspiration from her. Chrissy wears lots of flowy tops. form fitting pieces to show off her awesome figure, and edgy, rocker-esque pieces as well.
---
6

Miranda Kerr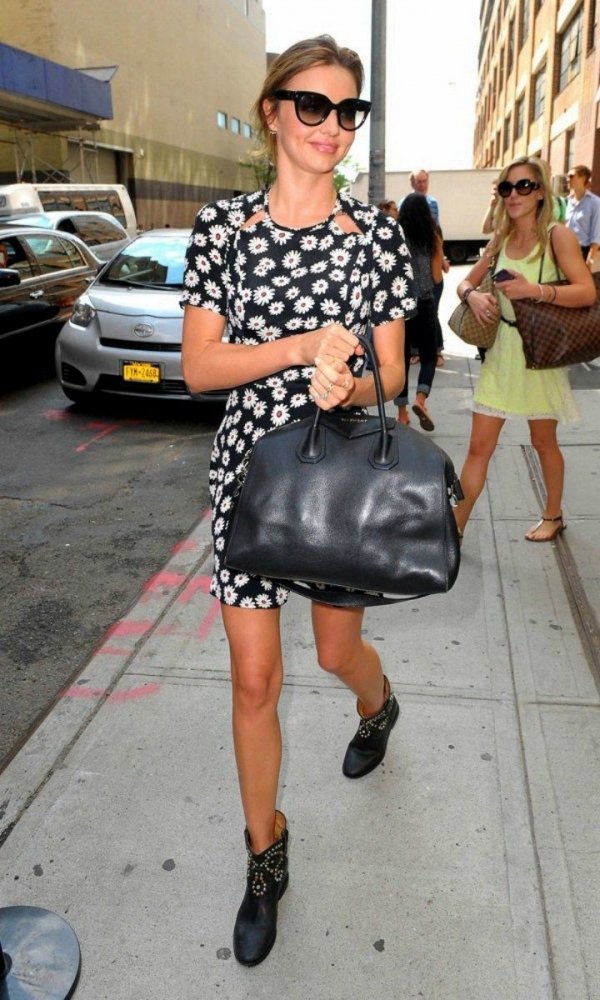 It's true, I have an obsession with Miranda Kerr, but her outfits are always on point, especially her summer pieces. Miranda always looks classy, tailored, and put-together. What's not to love?
---
7

Beyonce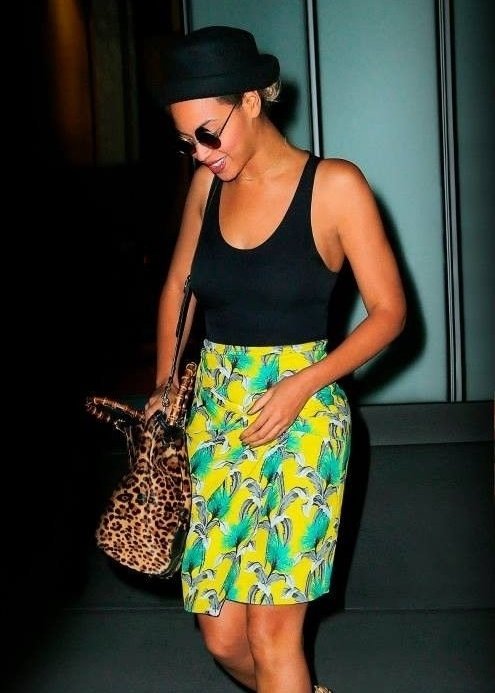 We get it, "all hail the Queen", but her summer style is truly praise-worthy. Beyonce has switched up her style in the past few years, aiming more towards a hipster, edgy vibe with fedoras, crop tops, and bold prints. Beyonce is a truly a fashion icon.
---
8

Jessica Biel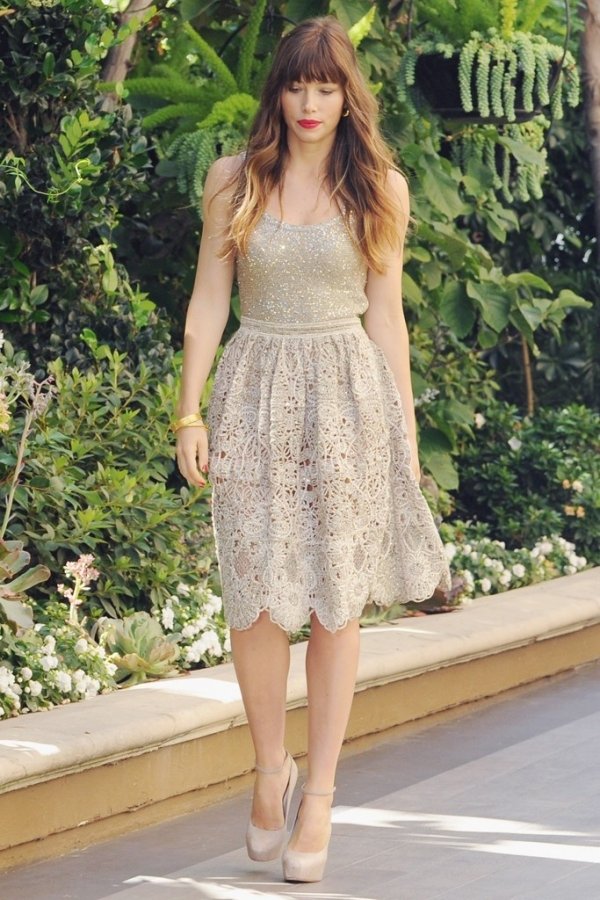 Not only does she have a rockin' body and absolutely gorgeous looks, she's also married to Justin Timberlake *swoon*. Jessica Biel has really stepped up her A game fashion wise, and has some truly enviable summer street style. Jumpsuits, dresses, crop tops--you name it, Jess looks awesome in it!
---
9

Eva Mendes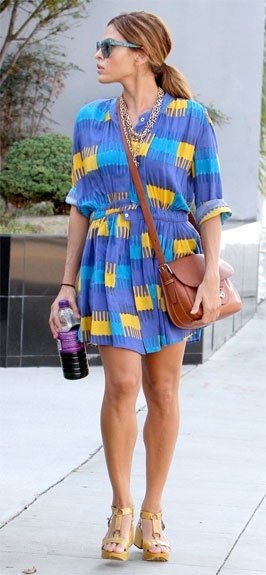 Another lucky lady who's dating a very hunky man also rocks some seriously cute threads. Eva has a retro vibe that can also be seen in her line of clothing with New York & Co. Eva knows how to look timeless, yet sexy in several different silhouettes, especially full skirts and collared, button-down pieces.
Celebrity style is such a fun thing to follow, and also helps to inspire your own wardrobe when shopping for the latest new duds to try. These celebrities are sporting their best looks year round, but especially with the summer weather finally here, I thought I'd share some of their awesome outfit ideas to look cool in the heat. What other celebrity's summer style do you love?
More
Comments
Popular
Recent