Over the years, Nashville has produced some country music love stories that have left us speechless. Some of the couples have had some rough patches along the way, but who hasn't? The chemistry between these couples is hard to deny. Here are 7 country music love stories that leave us wanting more.
---
1

Johnny Cash and June Cater Cash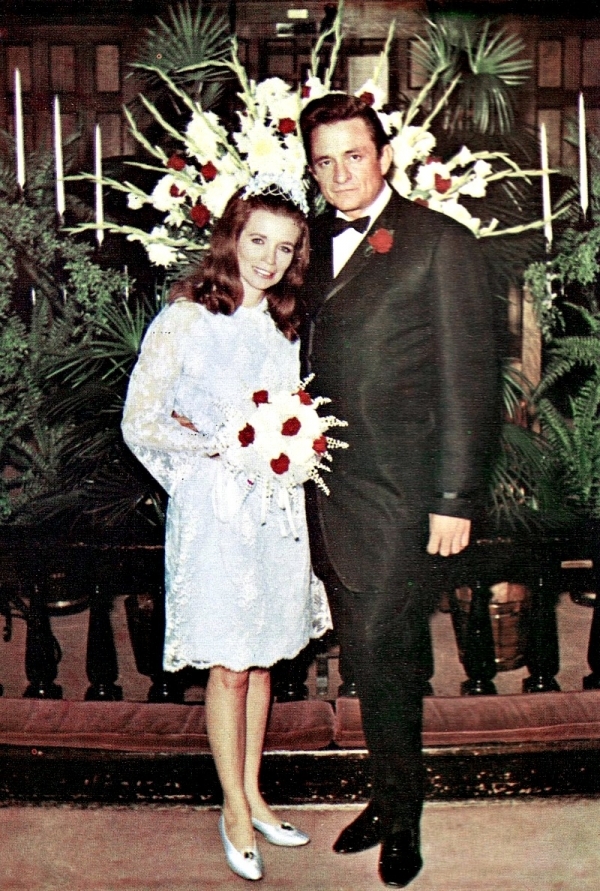 Johnny and June are one of the best known country music love stories. They were married for 35 years. Basically inseparable, they spent time together both on and off stage. Johnny and June considered themselves to be soul mates and each other's greatest companion. Their love story is portrayed in the movie Walk the Line.
2

Tim McGraw and Faith Hill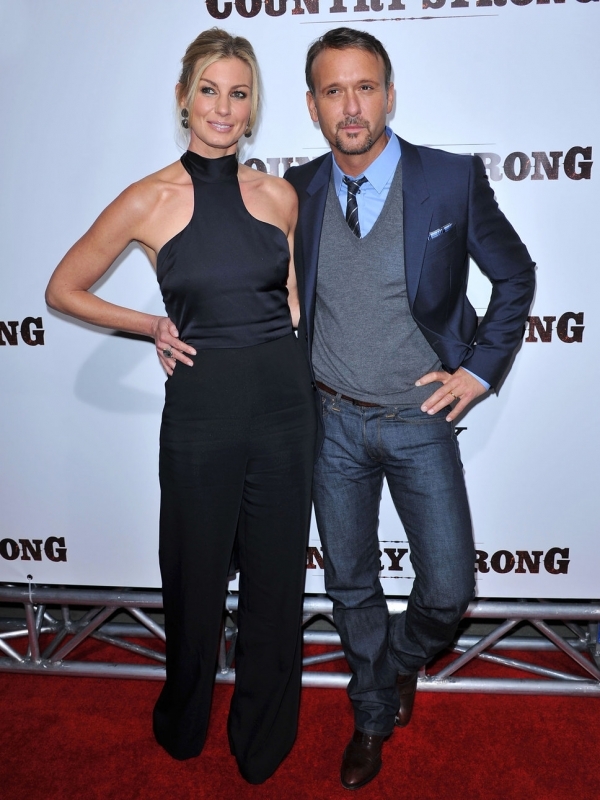 Tim McGraw and Faith Hill must be doing something right. This year they celebrated 17 years of marriage. With 3 daughters, this couple seems more in love than ever. Even with busy careers, both Tim and Faith have agreed to never spend more than 3 nights apart at one time. Together they vow to put their marriage and family first, allowing their careers to come second.
---
3

Garth Brooks and Trisha Yearwood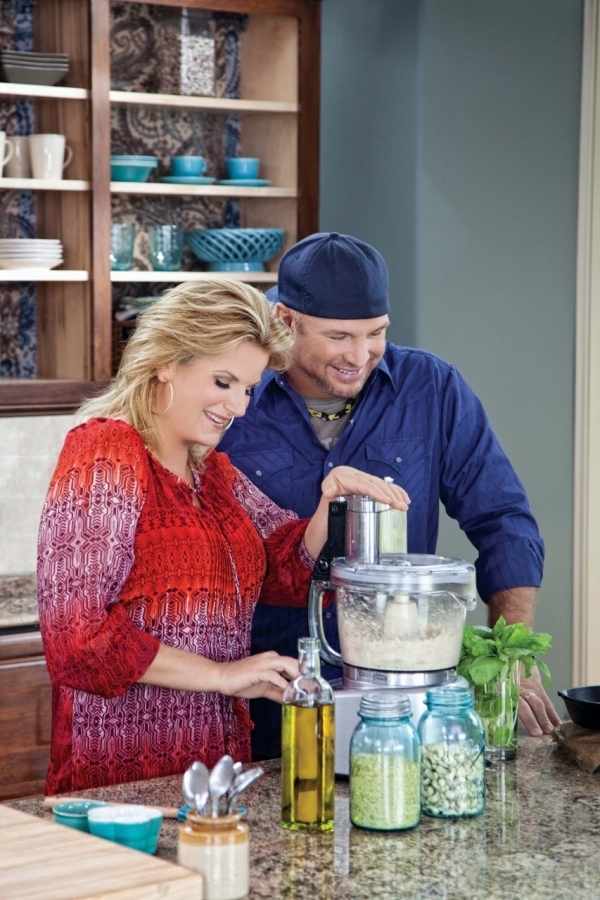 Garth and Trisha were friends for about 20 years before hooking up. During a lot of that time they were both married to other people, but their chemistry onstage was easy to see. After both of their marriages came to an end, Garth and Tisha found it hard to stay apart and began dating. With the blessings of Trisha's Dad and Garth's 3 daughters from his previous marriage, Garth popped the question during a concert. The couple married in 2005.
---
4

Brad Paisley and Kimberly Williams Paisley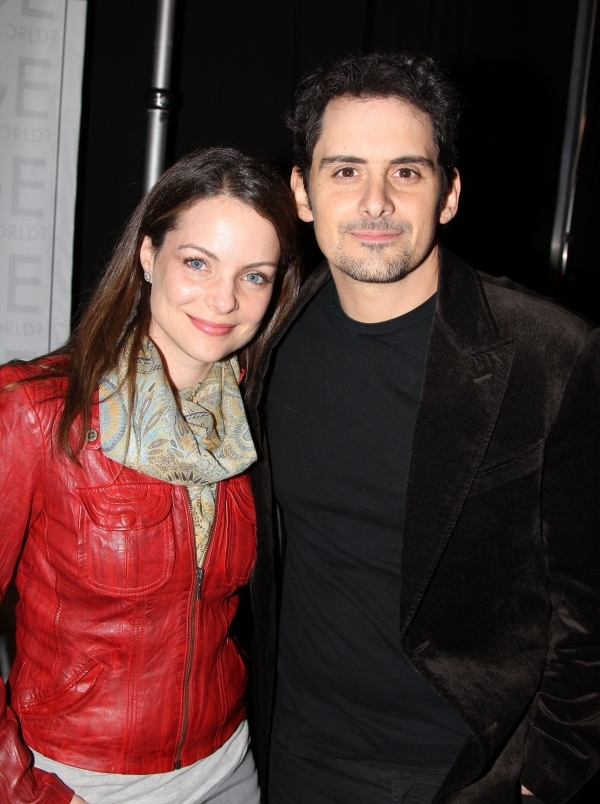 After seeing her in Father of the Bride II, Brad Paisley asked Kimberly Williams to appear in one of his music videos. During the video shoot, sparks flew between the two of them. Brad and Kim married in 2003. After 10 years of marriage, the couple remains completely devoted to one another. They live in Nashville with their two young sons, Huck and Jasper.
---
5

Blake Shelton and Miranda Lambert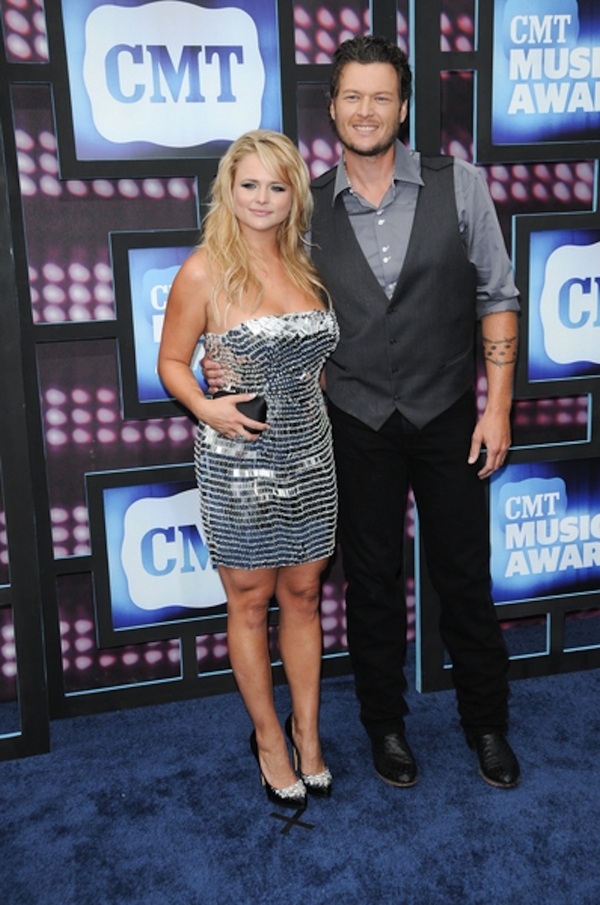 From performing on stage to hunting and fishing, this couple does everything together. Instead of living in Nashville or L.A., this couple lives on 1,200 acre farm in Oklahoma. Blake and Miranda dated for about 4 years, before getting married in 2011. With high profile careers, new rumors are constantly emerging about their divorce. Blake and Miranda are both quick to shoot all rumors down.
---
6

Keith Urban and Nicole Kidman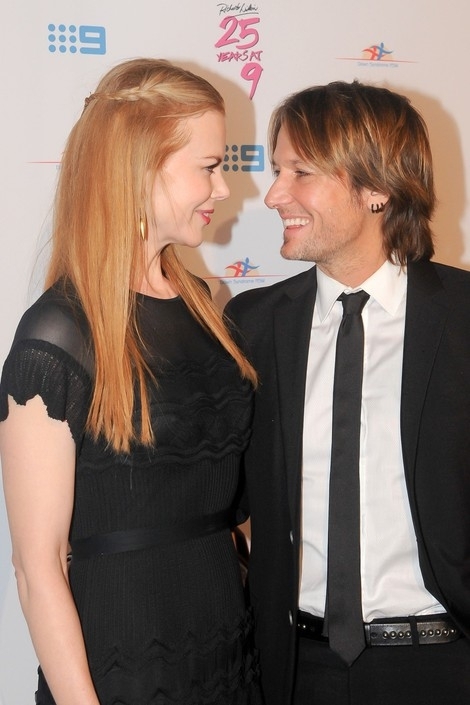 This power couple first meet at an event honoring Australians. Both agree that something just clicked between them. After dating for about a year, Keith and Nicole were married in 2006. Keith says his life started when he met his wife. Together the couple has two daughters.
---
7

George and Norma Strait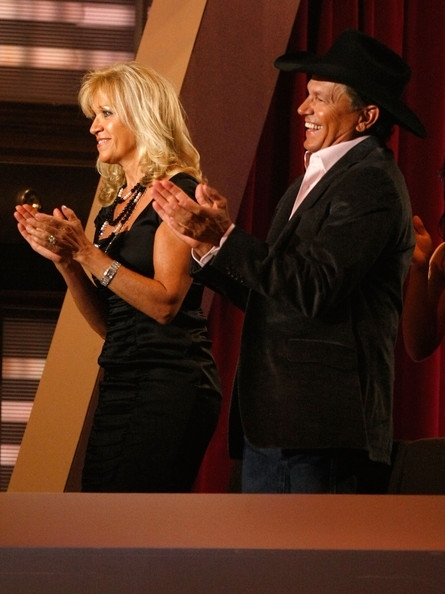 Making a marriage last is tough. It seems even harder if you are a celebrity. That makes George and Norma Strait's marriage one for the record books. High school sweethearts, the Strait's have been married for over 40 years. What is their secret to a lasting marriage? It's simple, they love each other and still like one another.
While it is true that no one knows what goes on behind closed doors in a celebrity marriage, their love stories are still fascinating. Do you have a favorite country love story? I'd love to hear what couples you think have interesting love stories.
---
Comments
Popular
Related
Recent