The first time I tried to find facts about Victoria Beckham was the day I saw the video release for "Wannabe" on MTV. That was a really long time ago, but seeing those girls run around town wild and free singing to me through my TV screen totally wrecked me. I wanted to be like them, especially the super stylish one with the little black dress nicknamed Posh. I've remained a fan all of these years and have followed her style and design career. And I just finished her autobiography, "Learning to Fly," that revealed intimate facts about Victoria Beckham that made me like her even more.
---
1

She Was Previously Engaged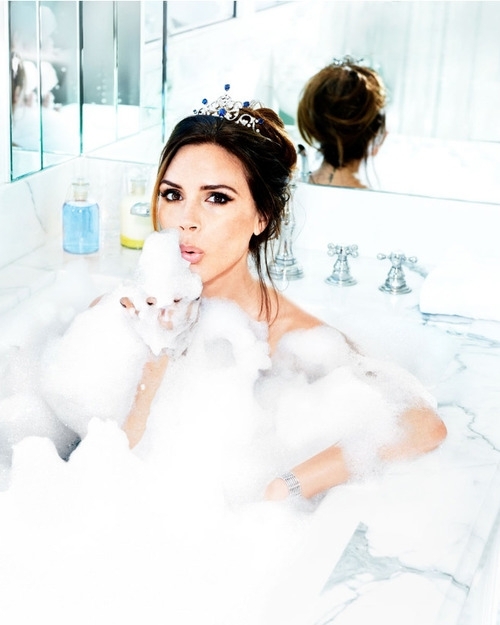 We all know her as the other half to David Beckham, but one of the most surprising facts about Victoria Beckham is that she was previously engaged. Before David, she was engaged to another guy named Mark Wood. He didn't treat her very well, but she was so happy to have a boyfriend that she settled for this guy who none of the other Spice Girls liked. While she rehearsed with the group, Mark lived with Victoria's parents and didn't contribute much to the relationship. She finally ended the engagement after having to miss the brainstorming session for the song "Wannabe" because of him and never looked back.
2

It Started with Fame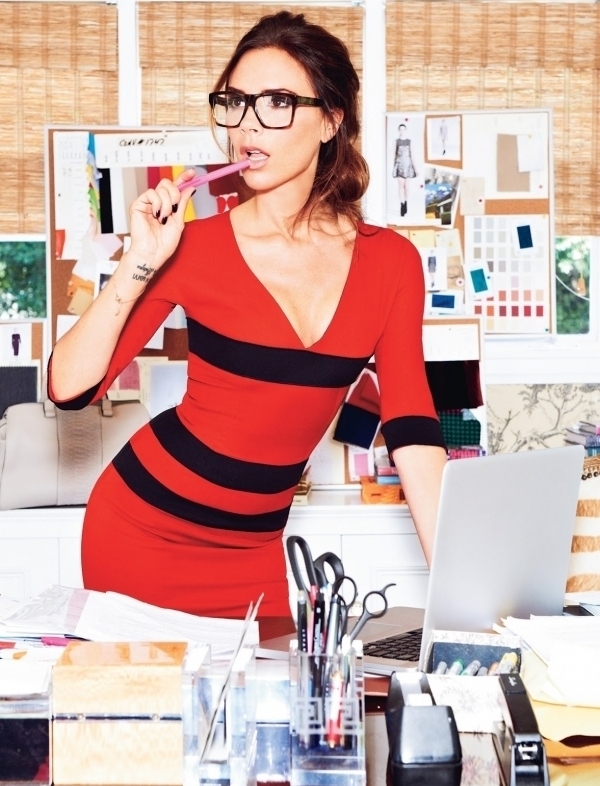 In 1982 Victoria's mom took her and her little sister to see the movie Fame. She was only 8 years old but she said that it was during this movie that a light bulb went off in her head. "Suddenly I knew what I wanted to do - just like that - I wanted to be Coco, who not only danced like no one I had ever seen before, but looked fantastic, with wild frizzy hair and sang as if she would explode."
---
3

She Has Acne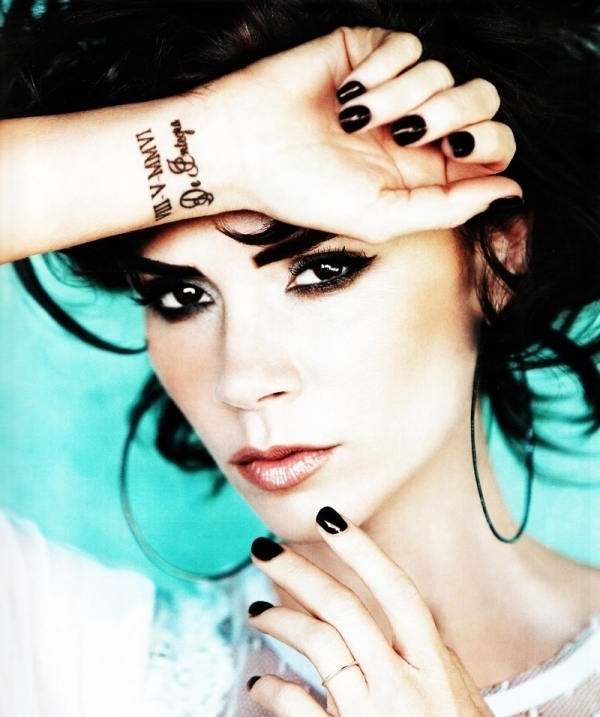 She calls it "spots," but we know it as acne. For most of her life, even now, Victoria has had severe acne. It really weighed on her self-esteem and was part of the reason she was so quiet and became a loner in her childhood. She shared that she would put on a ton of makeup to cover it up as a teenager before going to school, but the teacher made her wash it off every day. Her younger sister Louise has curly red hair and perfect skin and this made Victoria feel insecure and often invisible.
---
4

Her First Big Gig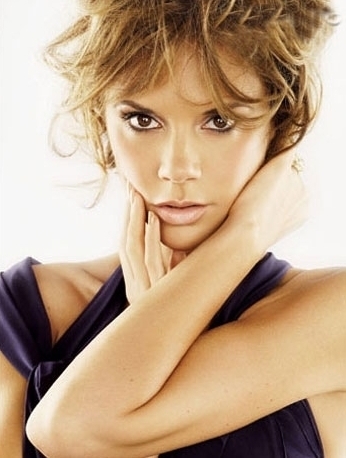 After Victoria graduated from Laine's (a prestigious dance school), she started to submit herself for auditions. Most of her classmates who graduated with her went on to sing and dance for cruise ships because all of their expenses were paid and they could lie out and get tans when they weren't performing. But Victoria knew that she wanted more. She auditioned for a brand-new musical called Bertie based on the life of Vesta Tilley. Although she knew she didn't have the best voice, she decided to go for it anyway. Her courage paid off and they offered her a leading role.
---
5

She Was in Another Band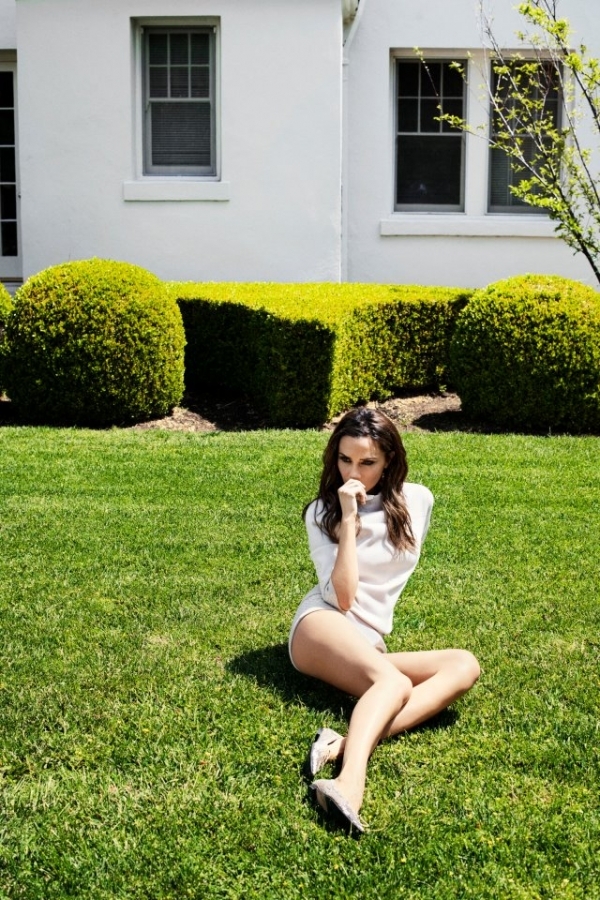 The band was called Persuasion and was a combination of three girls (including Victoria) and 2 boys. They mostly sang disco type songs in pubs and the only song she remembers from that group was called, "Be the One." It was during this time with Persuasion that Victoria saw a tiny ad for another band. The ad read, "Are you 18-23 with the ability to dance/sing? Are you streetwise, outgoing, ambitious, dedicated? Auditions on 27 March 1994 at Dance Works, opposite Selfridges, 11-4." And the rest is history.
---
6

She Worked Random Jobs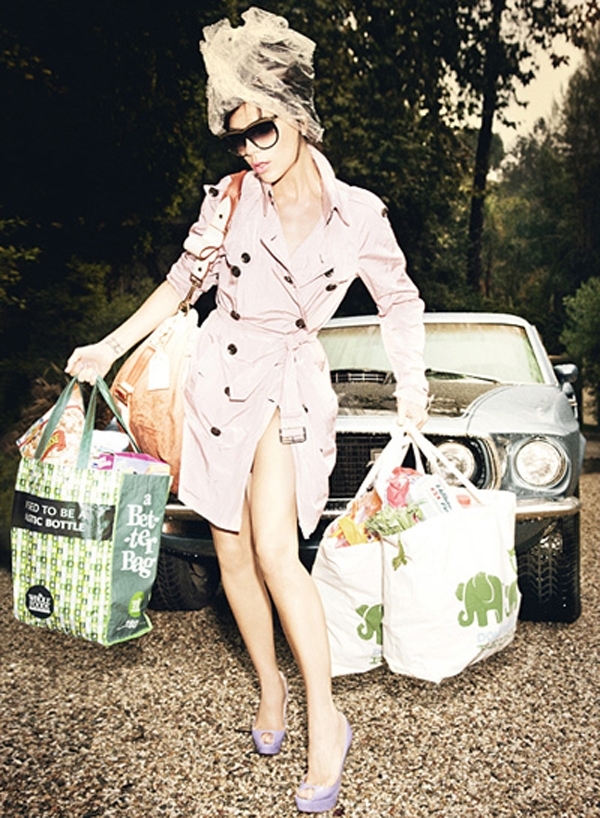 Until her big break with The Spice Girls, Victoria had to work day jobs just like the rest of the world. One of her side jobs was working as a promo model for The Daily Mirror, a national newspaper. Although she called it bimbo work because of the little t-shirt and tight black pants with boots, she considered it her best job. She got to bring her sister along and hand out t-shirts and pens. Her other full-time job was working at a perfume counter in a department store. She says that she is always kind to women who stop her even today for a perfume sample because she remembers the endless hours she spent in the same position.
---
7

She Struggles with Weight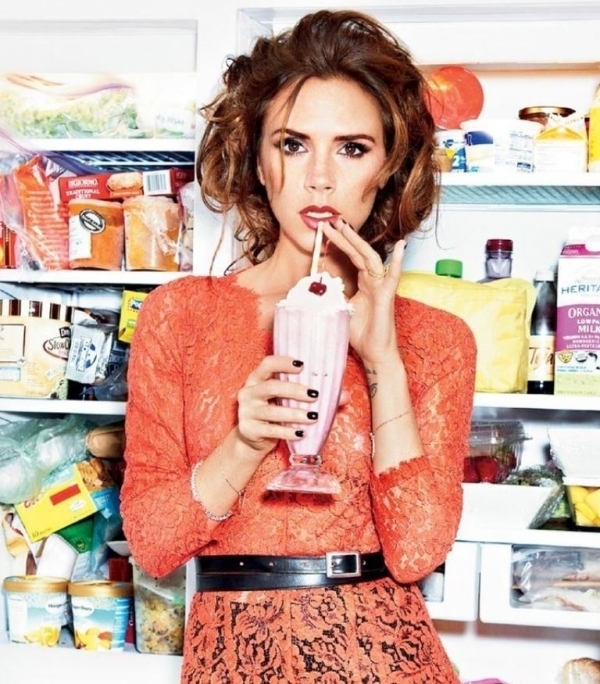 At the age of 15, Victoria gained a lot of weight and no one knew why. Sadly, she said her mum called it puppy fat, though later they discovered that Victoria had poly-cystic ovaries - which meant that they had lots of little cysts around them and this had some kind of hormonal effect. She continued to struggle with having extra weight until she signed as a Spice Girl. Through her band mate Geri's encouragement, Victoria began to eat tons of veggies and took up running. She lost weight but she shares that it turned into a disorder and she began to eat less and less.
---
8

Children's Godparents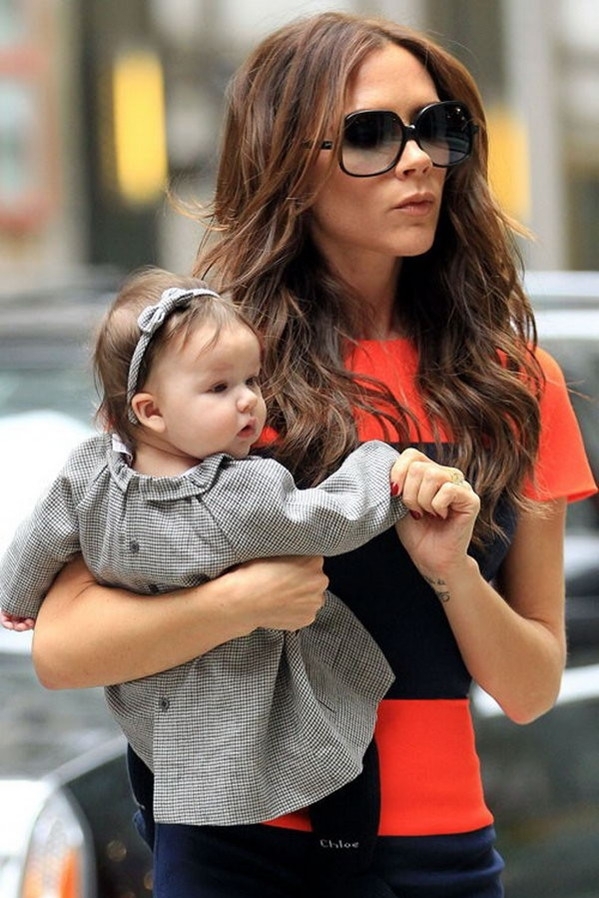 As if having the most glamorous and cool parents like Victoria and David Beckham isn't enough, their two sons Brooklyn and Romeo Beckham also have amazing godparents. David and Victoria Beckham chose Elizabeth Hurley and Sir Elton John and Victoria's brother and sister as godparents. Also their latest addition to the family, Harper Seven, has Eva Longoria for a godmother! Eva told the Marie Claire magazine that she was thrilled when Victoria asked her to be Harper's godmother and that she couldn't wait to start on the job!
---
9

Worst Dressed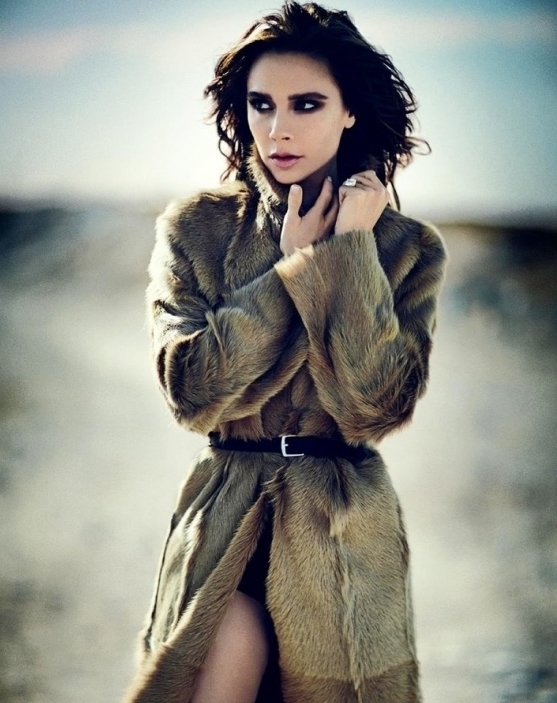 We all know Victoria Beckham has a jaw-dropping fashion sense and she even worked with designers on her own statement pieces. She collaborated with denim label Rock and Republic, launched an eyewear line in 2006 and even became the face of Marc Jacobs campaign in 2008. However despite all of that she actually ended up being on Mr. Blackwell's infamous Worst Dressed List in 2007.
---
10

Meeting David Beckham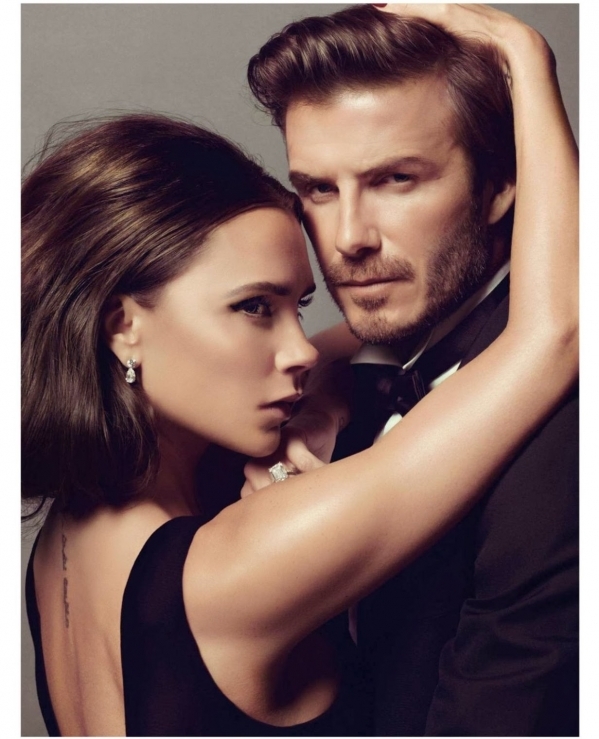 David and Victoria Beckham actually met at a charity football match in 1997 and obviously became very interested in each other. David Beckham later requested another meeting after which they soon became a couple and were christened Posh 'n' Becks by the press. After less than a year of dating, they announced their engagement in 1998, had their first child in 1999 and the rest is history!
---
11

Lip Ring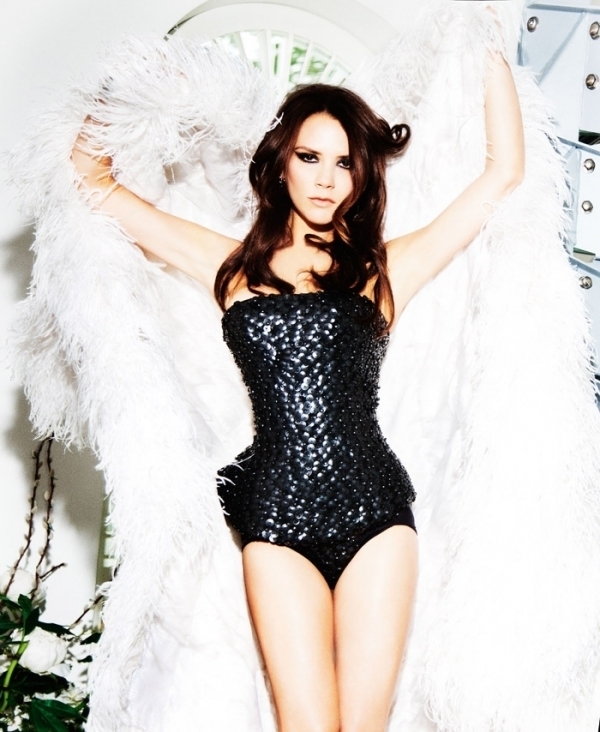 In 2001 during a live solo performance, Victoria Beckham wore a fake lip ring which became extremely controversial. It attracted negative criticism from the British Dental Association that said that Posh was setting a bad example to her younger fans around the world. She never realized that such small detail would cause that much fuss!
---
12

Great Sense of Humor
Victoria Beckham might always appear professional and serious but don't let the looks fool you because some of her closest friends and family believe she was a comedian in her past life! Even her husband tells everyone just how much she can make him laugh. Seems like she has it all: beauty, success, talent and even a good sense of humor!
---
13

Best Birthday Gifts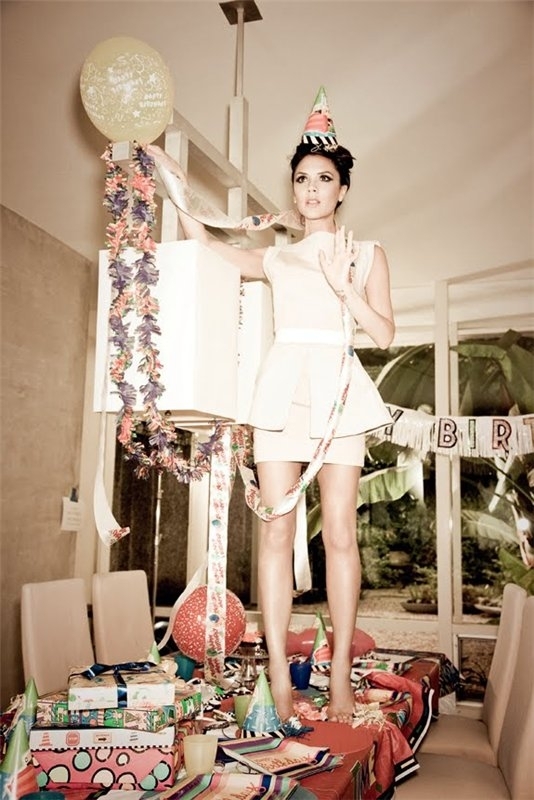 Victoria Beckham may be the luckiest girl in the world when it comes to birthday presents because in the past she has gotten some of the most extravagant and exciting gifts. Her good friend Heidi Klum once splurged on Victoria and got her a year supply of cupcakes that cost about $2,000. The supermodel made sure that Victoria received a box of cupcakes every Friday for the next 12 months. As if that was not enough, her beautiful husband bought her a vineyard in California for her 34th birthday!
I always enjoy reading a good autobiography, especially about someone that interests me. We only get to see a tiny glimpse about people in the public. Have you read any interesting autobiographies lately? I'd love to hear!
---
Comments
Popular
Related
Recent