Believe it or not, some of Lorde's best looks are when she's NOT wearing black! I love seeing her in bright colors because it actually makes her look really youthful. Lorde is gorgeous and as good as black looks on her, colors look even better! Check out some of Lorde's best looks that involved rocking some bright colors. Let me know which look is your favorite!
---
1

Floral and Lace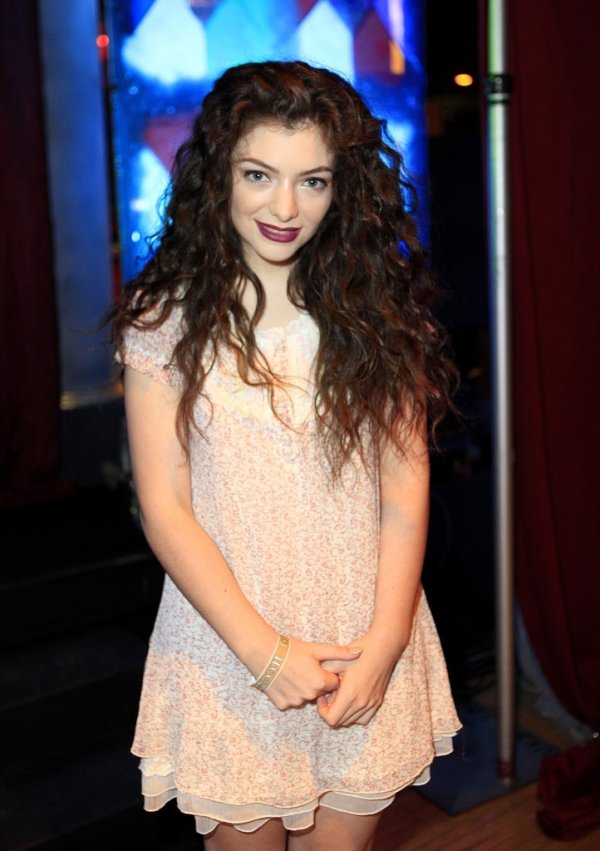 Lorde, is that you?! She's wearing floral AND lace! I love this look on her - it makes her look like the fun teenager that she is. Of course, it wouldn't be Lorde if she didn't "edge" it up a bit. She still wore some moody makeup and (I'm guessing) some platform shoes with her socks rolled up. P.S. how awesome is her hair?! I'm obsessed with her curls. This is just one of Lorde's best looks.
---
2

Printed Dress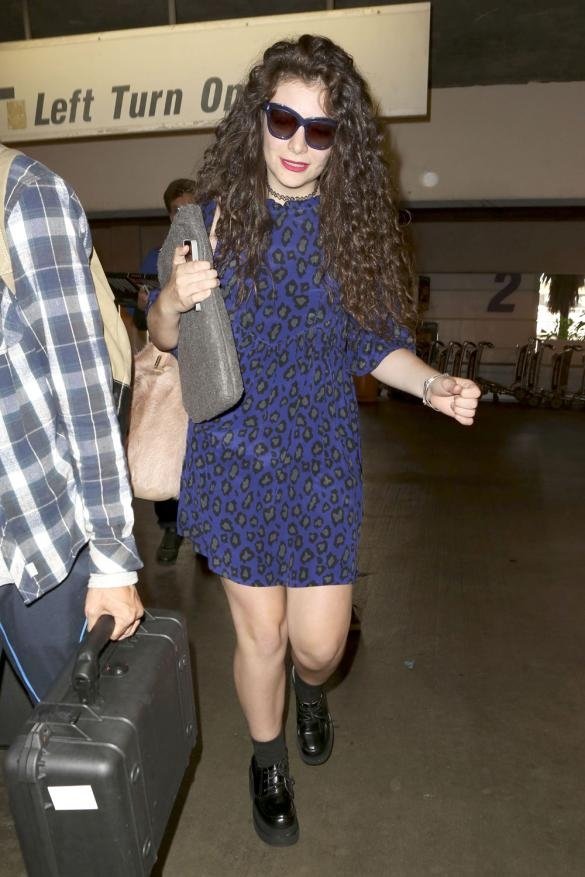 Keeping it casual at the airport, Lorde sported a leopard printed dress, a furry bag, and some platform shoes. I love her laid-back style here! The sunglasses really tie the whole look together. How does she always manage to look so rocker-chic?! She gets extra points for pulling it off at the airport, where it's notoriously hard to look so lovely.
---
3

Casual at the Beach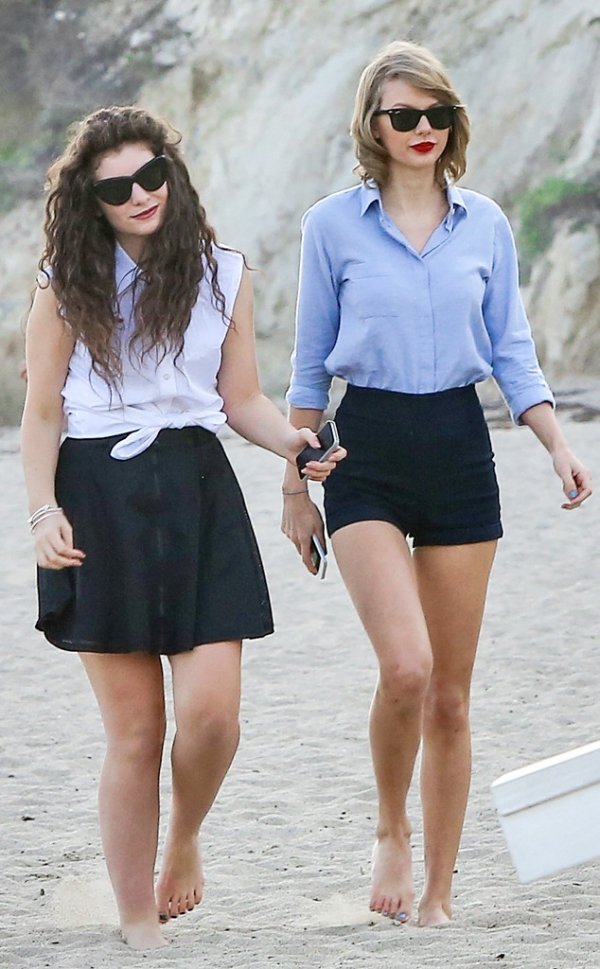 Lorde's always hanging with her bestie, Taylor Swift! Side note: where do I sign up to be a part of their BFF circle?! I love everything about this look! The cropped top and the high waisted skirt are perfect for walking around the beach. I love that she and Taylor match with the collared shirts. It's definitely a look to try out this summer!
---
4

On Jimmy Fallon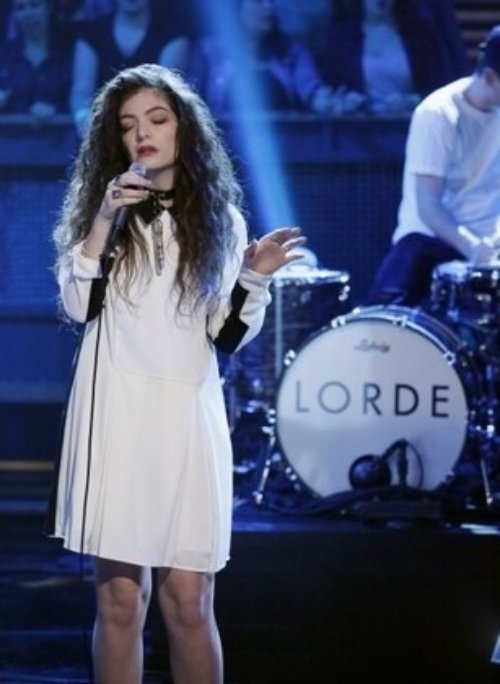 Lorde appeared on 'Late Night with Jimmy Fallon' to perform her song 'Royals.' She kept it really simple with a white dress, and paired it with some serious ring bling. This is one of her most "relaxed" looks during a performance. Do you prefer this or the all-black ensembles she's been wearing on stage?
---
5

The Wild Magazine Cover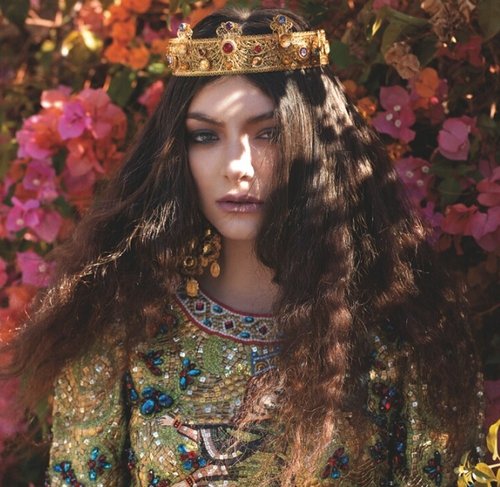 Lorde looks flawless here! She graced the cover of The Wild's Youth Issue and couldn't be any more beautiful! The colorful scenery in the back is such a nice touch. Lorde rocked a gold crown with some gorgeous jewels. The entire outfit just has a "royal" touch to it. Definitely worthy of a magazine cover.
---
6

Silver Scroll Awards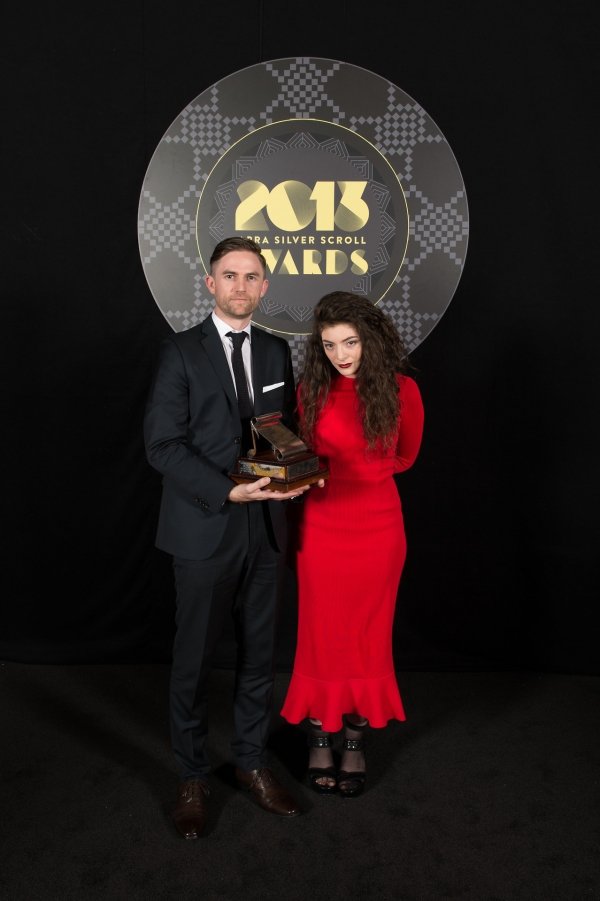 Who knew red could look so good?! Lorde wore a long red dress at the APRA Silver Scroll Awards at Vector Arena in Auckland. She also took the stage to perform her hit single. I actually really love the simplicity of this outfit. I love that her curls are big and wild, and that bold rep lip does wonders. Of course, Lorde had to incorporate some black by adding some black heels! Still a gorgeous look though!
7

Walking the Dog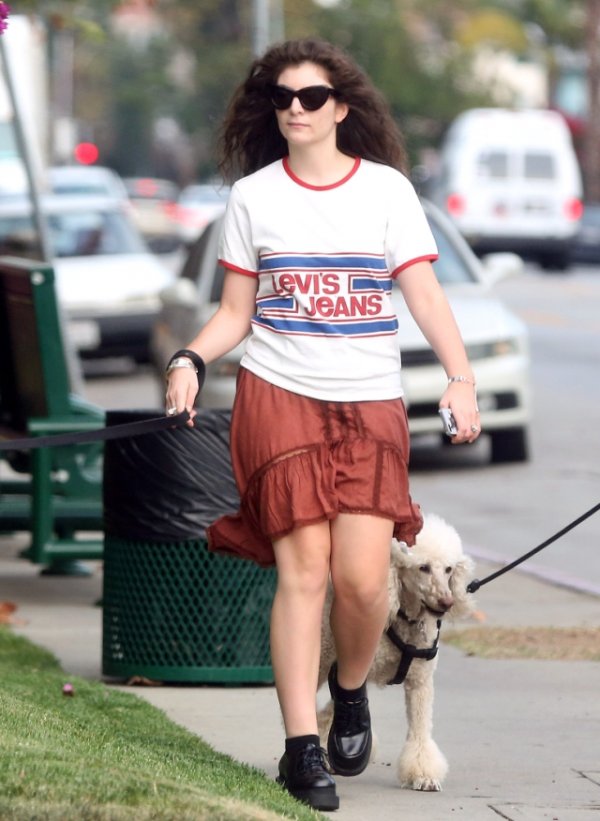 Lorde is just like us on her days off. To walk her dog, she sported a Levi's Jeans t-shirt and paired it with a hi-lo skirt. For shoes, she kept her usual Jeffrey Campbell platforms. This is definitely one of the most "casual" looks Lorde has been seen wearing!
Well, there you have it! These are just seven out of many of Lorde's best looks that are NOT black. Don't you think she should be wearing bright colors more often? What's your favorite look?
---
Comments
Popular
Related
Recent