One thing is certain when it comes to Reese Witherspoon's style: there is a lot to love about it. She is incredibly talented when it comes to style and fashion. We can enjoy looking at her incredible fashion sense and also find ways to learn from Reese Witherspoon's style. It is always a good idea to try to learn from others that have a wonderful sense of style and incorporate it into your own.
---
1

She Knows the Power of Black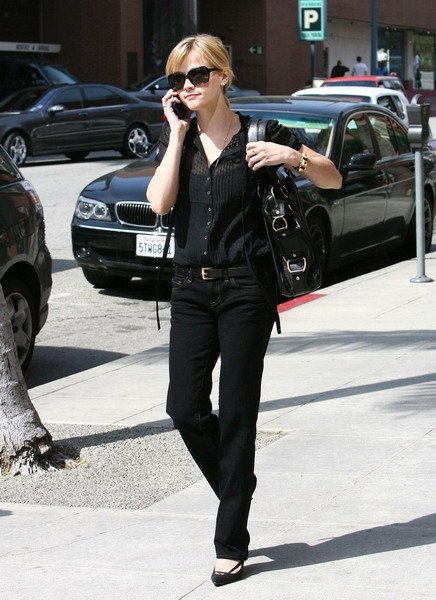 One thing to adore about Reese Witherspoon's style is that she knows the power of black. If you look at photos of her, she often wears black or even navy. It is a neutral that can work for everyone. The thing about black is that it is timeless and is a wonderful way to bring elegance into your wardrobe. Black never goes out of style.
---
2

The Girl Loves a Good Bag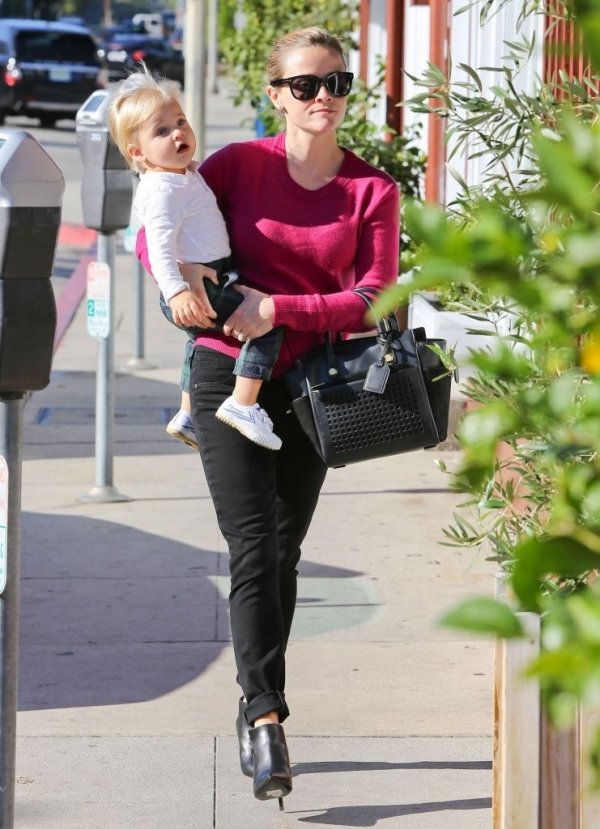 You have to love this about Reese. She loves a good bag. And being a fellow purse lover, I love this about her. She always has a gorgeous bag on her side. And while we may not be able to afford the ones that she carries, we can look at them and get some inspiration on what kind of bag we may want to look for to carry ourselves.
---
3

She Knows Her Colors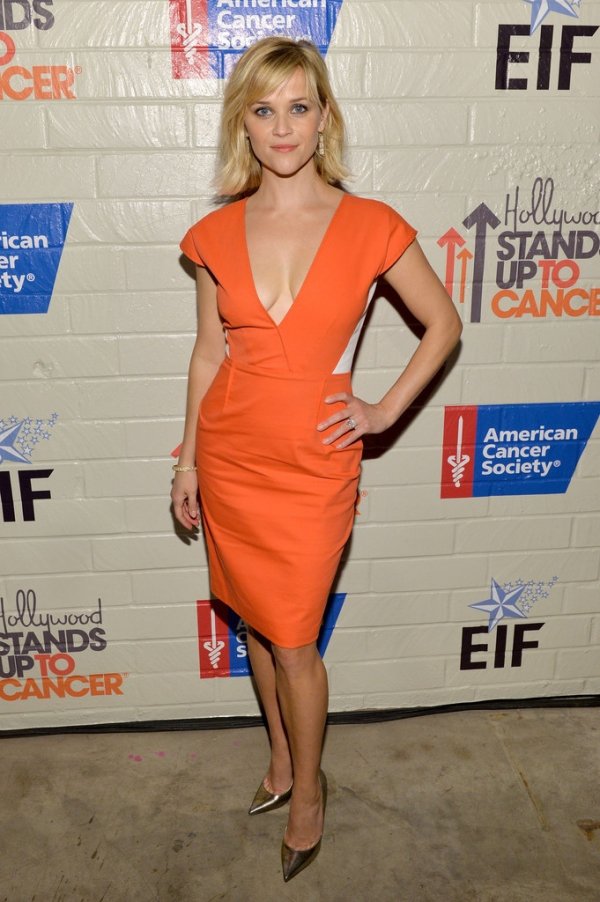 Like any person that is talented with fashion and style, Reese knows her colors. She knows what works for her and what doesn't. You will often see her in aqua, coral, red and blue in addition to the neutral black and navy. If you are a blonde, you can take a lesson from this in what colors will work well for you, too. If you aren't blonde, you can look for your own star that has your hair and coloring to get some inspiration from in this category.
---
4

Riding Boots Are Signature Reese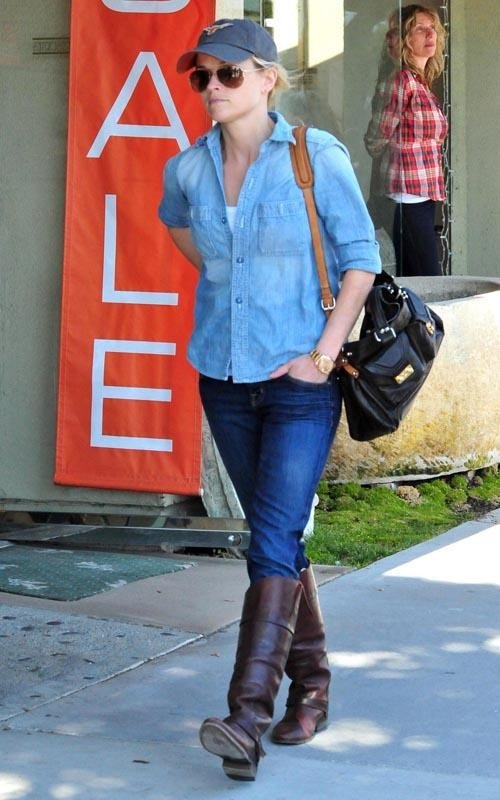 Riding boots are signature Reese Witherspoon. She wears them frequently and knows how to make them look perfect. If you need inspiration on how to wear them and examples of outfits to wear them with, you don't have to look any further. Reese provides many examples of great ways to wear them. It is a very stylish look that everyone can wear.
---
5

She Accessorizes Just Enough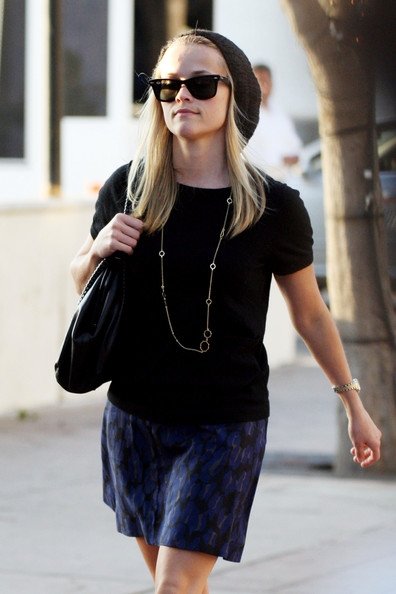 If you look at Reese and notice her accessories, you will see that she does accessorize but she does not allow them to take over her outfit. She knows how to find the right balance. She may wear bracelets but no necklace or a necklace and earrings but no bracelets. She usually chooses delicate jewelry and doesn't let it overwhelm her. That is something that we can learn, too.
---
6

Those Black Sunglasses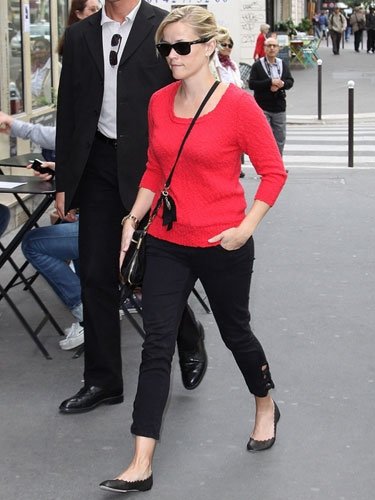 A lot of the photos of Reese show her wearing a pair of black sunglasses. Black sunglasses are always a good choice. They are classic and go with anything. They give you a touch of glamour and also lend a bit of mystery, which all women need. Pick up a pair and see what they do for you.
---
7

She Mixes It up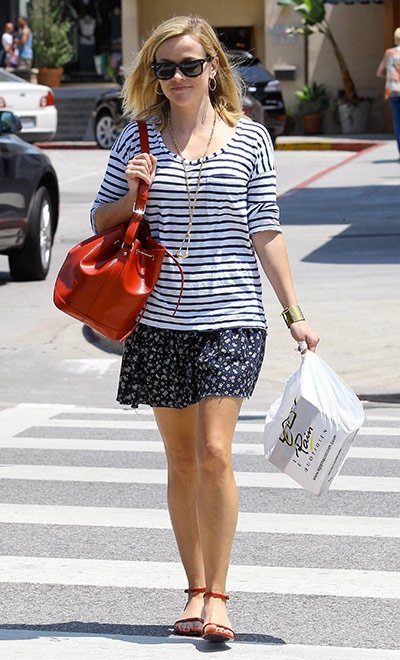 Reese does not get stuck in a wardrobe rut. She mixes it up. You will see her wearing floral or stripes. She also knows the power of solids. The point is that she does not allow her wardrobe to get boring. She balances fun, colorful pieces with neutrals.
There is a lot to love about Reese Witherspoon's style and a lot you can use to inspire your own. Have you ever copied a celebrity's style? Tell me about it!
More
---
Popular
Recent