7 Quotes from Joan Rivers to Remember Her by ...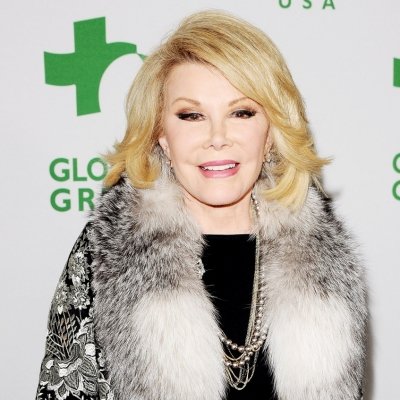 We're going to commemorate the loss of one of America's great ladies with some quotes from Joan Rivers. Joan Rivers passed away September 5th 2014. A comedian and TV host, she was known for her razor-like cutting wit and acidic tongue, someone who rarely held back. Since 1965, when she got her break on The Tonight Show, she has been making us laugh and sometimes, well more than sometimes really, she's shocked us too. She eased the way for female comedians that followed and many of today's crop, including Ellen, Lena Dunham and Sarah Silverman, have commented on the impact of Joan's comedy and how much they admired her. Let's pay tribute with a few quotes from Joan Rivers and remember her contribution to comedy.
Among all the quotes from Joan Rivers, I don't think anything could summarize her more. Her trademark was speaking her mind. It polarized opinion of her. Those who loved her agreed with this sentiment totally. Those who didn't feel some things are best left unsaid, or put rather more subtly. US talk show host David Letterman said that Joan Rivers would " … say some things that were unbelievable. But it was hilarious… the force of her comedy was overpowering."
{{#comments_count}} Show Commnents ({{comments_count}}) {{/comments_count}}