Wow, look who is all grown up and sexy in GQ Australia's November issue! Yes, it's the lusty werewolf we all know and swoon over, Taylor Lautner. I'm so used to seeing him in the (very sexy) boy next door avatar that I think I got a little googly eyed when I saw these pictures. Take a look for yourself...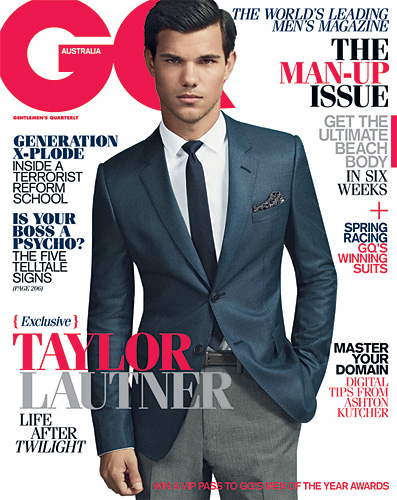 Suited up with slicked back hair and a piercing gaze, Taylor Lautner channels old Hollywood glamour effortlessly. Of course he looks handsome as always but adding to the "eye candy" factor is the leaner than usual look. It does make that jawline pop! Fans, get ready to be floored.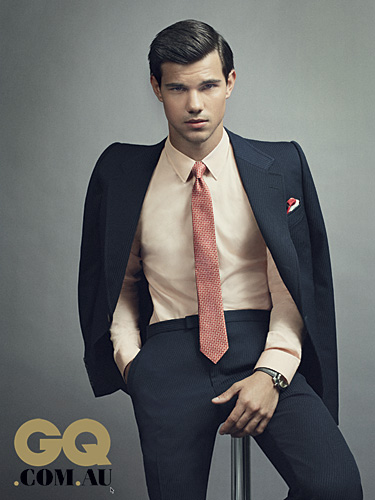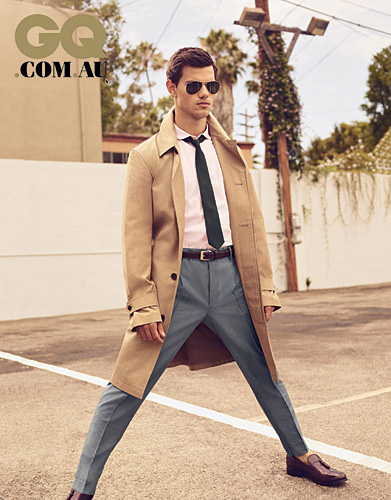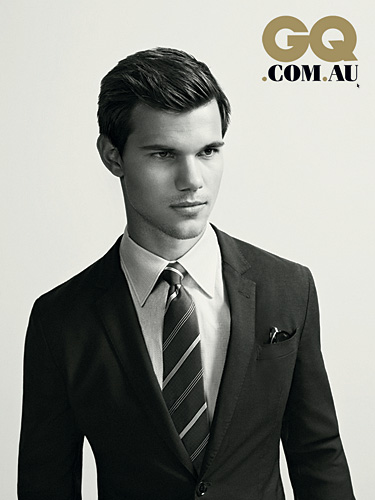 Phew! If you weren't a Lautner fan already, this is bound to make you reconsider at the least. I love every piece of clothing in this spread and I think men everywhere should take notes right now. Btw, if you've ever wondered what Taylor thinks about all the fame, here's what he had to say, "I wouldn't say I get upset about it. I asked for this. It gets frustrating. But during that frustration you say, 'OK. Why am I frustrated? I'm doing what I love.' But sometimes you really just want to go do whatever you want to do." Aw Taylor, maybe you should stop looking like a Greek God then.
Who knew Taylor Lautner could look this good with his shirt on! What do you think about his spread for GQ Australia and which of these is your favorite shot? I think I have to go with the cover and the b/w one. *swoon*