Instagram is a great platform for people to express themselves, with hundreds of thousands of makeup, beauty, fashion, gym, and life pages out there; some of them made by beautiful Muslim women and these are my favorites, these Muslim Instagramers! How many of you actually know about these rare Instagram stars? They're the gems that bring us countless makeup tutorials, photography, style inspiration, and life pick-me-ups and the best part is that you DON'T have to be Muslim to fall in love with what they have to offer. To help you out, here is a list of the seven Muslim Instagramers EVERY girl should follow.
---
1

DRESSYOURFACE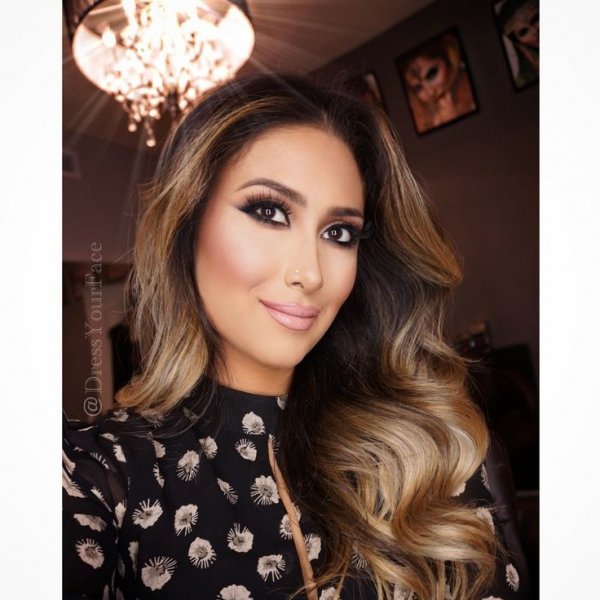 Tamanna Roashan is an international Muslim beauty who isn't only responsible for bringing us the amazing "Tamanna Palette'' sold worldwide through Anastasia Beverly Hills, but also offers countless beauty transformation tips on her Instagram page. Tamanna shows every girl how to take herself from fair to fab and her countless celebrity clients (like Lilly Ghalichi, Gretchen Rossi, Leyla Milani, to name a few) show us just how respected this makeup artist is and why thousands of women flock to her page. If you're not already following her, do yourself a favor and click 'Follow,' it will be the best decision of your beautifying life. She's one of my all-time fave Muslim Instagramers... really, one of my favorites all-around!
---
2

ROSEHESAN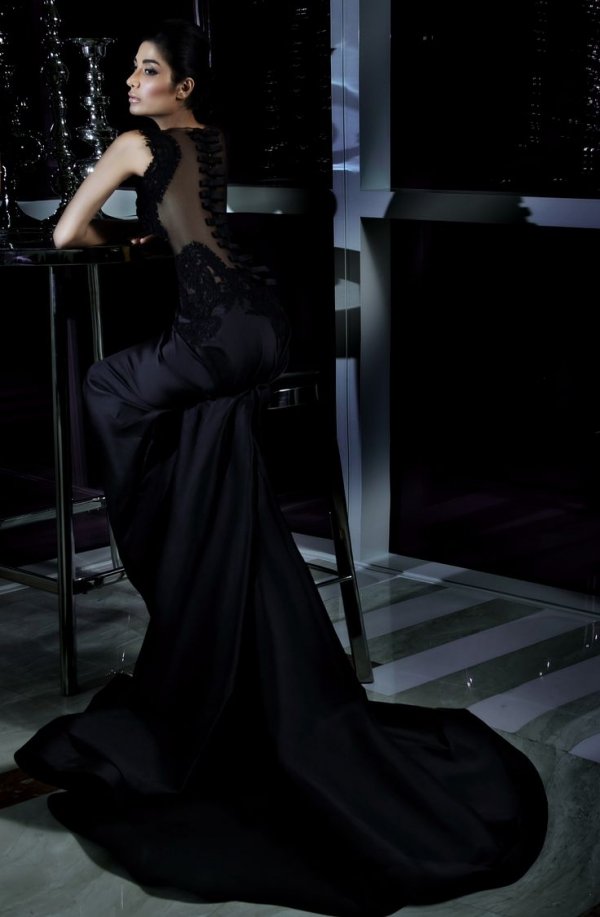 Fashion is about expression and nobody seems to do it better than this Muslim beauty whose clothing line, 'Warda Haute Couture,' features pieces that could be easily worn by fashion icons past and present... like Audrey Hepburn, Lupita Nyong'o, and Karlie Kloss. Her Instagram page gives you a behind-the-scenes look at the life of a fashion icon, while giving you every bit of the fashion fix you need to take you away to a wonderful land of silk, ribbons, and plenty of runways.
3

WITHLOVELEENA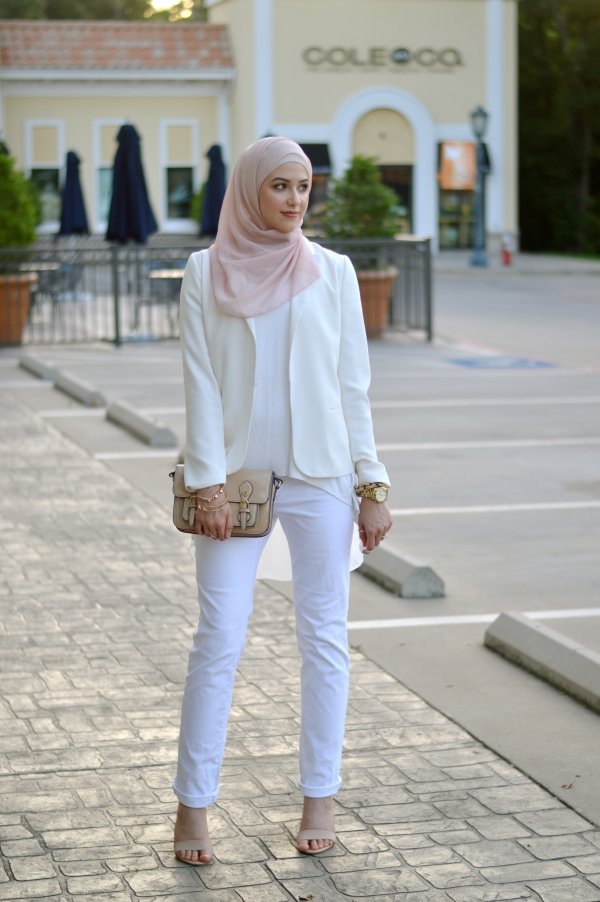 Never before has a Muslim woman taken you so personally into her life and her closet. Leena is a happily engaged fashion and lifestyle blogger, whose Instagram page is a splash of everything from fashion to love and food to jewelry. Her style is enough to inspire Muslim women and non-Muslims alike as she tickles your fancy by modeling various looks that make you want to run down to the mall and shop till you drop. An Instagram MUST Follow.
---
4

ARABBARBIE18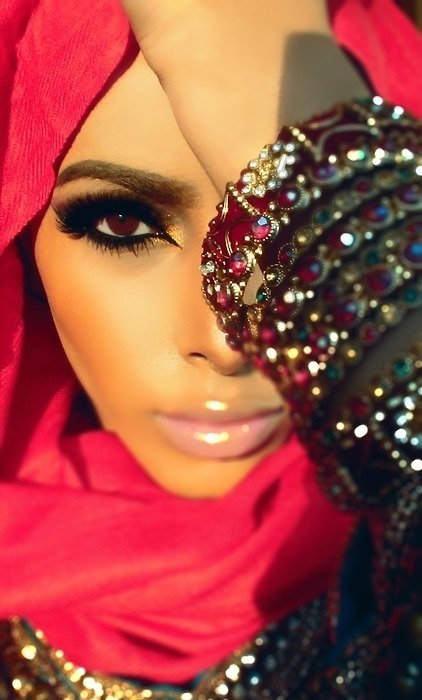 They say, "The eyes are the windows to the soul," and nowhere is this more evident than when you scroll through the countless pictures on Fatimah's page. There are countless eye makeup looks that are featured in beautifully captured photographs that are accentuated by the different colored contacts she wears in various looks and the uh-mazing jewelry that adorns her face. The combination of makeup, photography, and culture are just a few of the reasons this hijab (head scarf) wearing beauty is a must follow.
---
5

DEVOTEDLYYOURS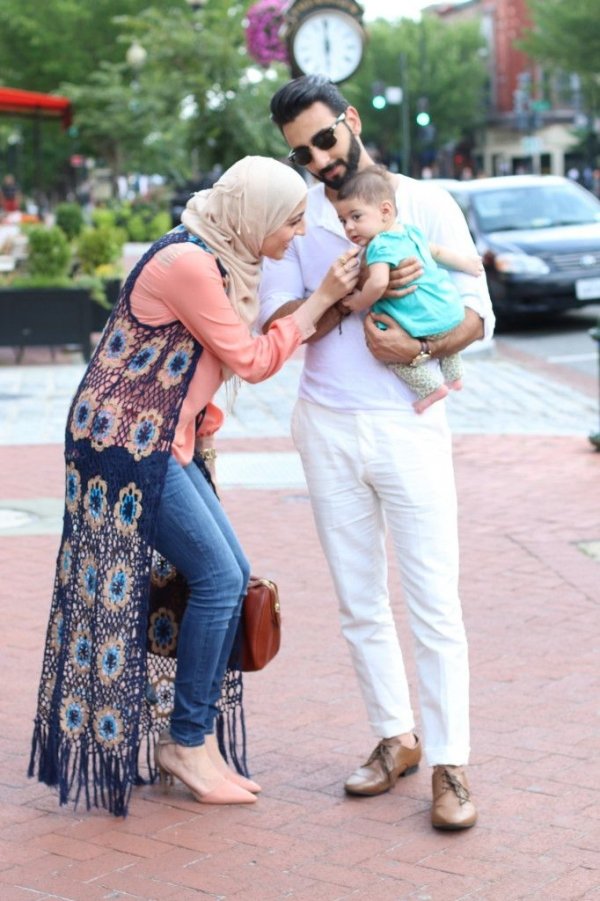 Nuha, is more than just a fashion blogger; she's the girl next door in a fashionable hijab. You don't feel like you're following a popular Instagramer, but rather your best friend. She gives you an intimate look into her life with over 450 pictures of her life not only as a Muslim, fashionista, mommy, and wife. She shows women, both Muslim and non-Muslim alike, how to dress in clothing that is not only stylish, but affordable... and let's be honest ladies, who doesn't want to dress trendily/stylishly/fashionably/elegantly without breaking the bank? It's no wonder 31k people have flocked to her page.
---
6

THATGIRLAMIRA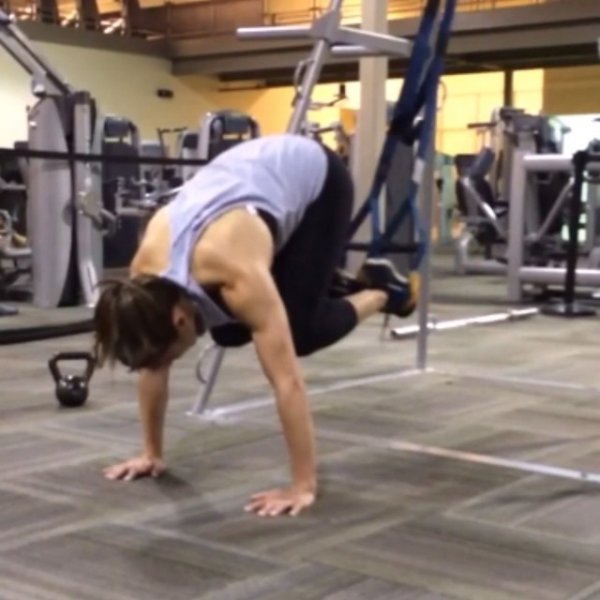 Who says Muslim girls aren't gym-loving, six-pack rocking, and protein-loving gym babes? Obviously someone who hasn't checked out Amira's Instagram page. This Muslim Amazon fits into my three F's category: Fit, Funny, and Fabulous! Her transformation pics are jaw dropping and inspiring, never mind how incredibly useful her workout videos are. I mean the girl's second home is the gym and she takes you on her body transforming journey and inspires you to be there right along with her as you too journey to fitness. So pick up the dumbbells and click 'Follow' for this lifting babe.
---
7

LIFELONGPERCUSSION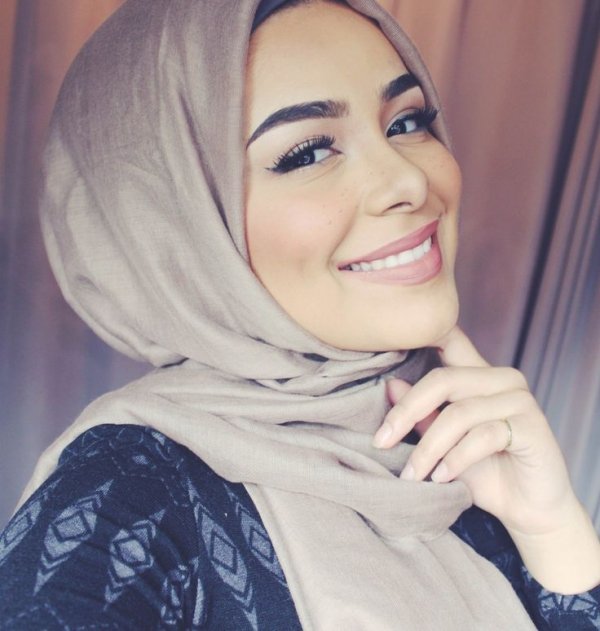 Last but certainly not least, there is only one word that I can find to best describe this selfie-mastering Instagram star: GORGEOUS! This fashionable hijabi is stylish, and spunky. She draws you in with her unique style that can easily be worn by any girl whether she's Muslim or not. She never fails to delight her followers with her constant picture posts that are fun, interesting, beautiful, and did I mention that she has the world's best eyebrows.
So there you have it ladies. The seven well rounded Muslim Instagramers you NEED to follow. Do yourselves a favor and check out these Instagram pages. You won't regret it! Stay fabulous!
---
Comments
Popular
Related
Recent