Celebrities are featured on ads for a plethora of things but have you ever wondered what actual beauty products celebrities use in their beauty routine? Celebs are contracted to say they use the product they're representing so they're hard-pressed to admit what brands they personally use. That is until now! I've got the scoop on the top 9 beauty products that celebrities actually use so read on to get the deets on how they make themselves beautiful!
---
1

La Mer Moisturizing Cream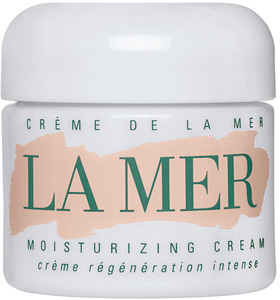 Price: $265 at shop.nordstrom.com
Crème de la Mer made a huge splash years ago as THE beauty product celebrities use to keep their skin looking young and it still has legions of fans. An aerospace scientist created La Mer after trying to find a formula to soothe his burns from a lab accident and a cult-classic beauty product was born! This high-end cream is the favorite of Jennifer Lopez, Christina Applegate and Kimora Lee Simmons who love the cream for its soothing, anti-aging and nourishing properties.
---
2

Smashbox Limitless Eye Liner in Onyx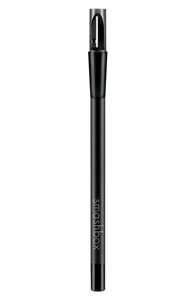 Price: $19 at shop.nordstrom.com
This celebrity beauty favorite is worn by a star with one of the most memorable looks ever-Kim Kardashian. Kim's makeup artist Mario Dedivanovic uses Smashbox's Limitless eyeliner in Onyx to line the pretty peepers of Miss Kardashian. This eyeliner is long-wearing for up to 8-hours and creamy so you don't tug at your delicate eye area. While many men may prefer her backside, I think her eyes are her sexiest feature and now we can emulate her look!
---
3

Oribe Signature Shampoo and Conditioner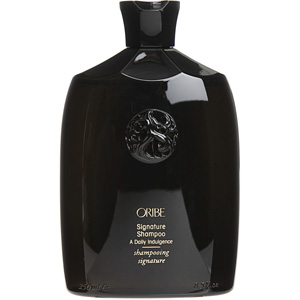 Price: $32 for shampoo and $35 for conditioner at: barneys.com
This list of beauty products celebrities use wouldn't be complete without including hair care and Oribe's line of products is a celebrity staple. Zooey Deschanel, Scarlett Johansson and even Carrie Bradshaw herself, Sarah Jessica Parker are all Oribe devotees. The Signature shampoo is famed for detangling and thoroughly cleansing your hair without drying it out. Oribe has styled supermodels and celebs for decades so you know he knows what he's doing when it comes to hair products that work!
---
4

Maybelline Great Lash Mascara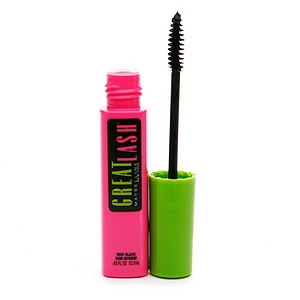 Price: $5.19 at drugstore.com
Who knew beauty products celebrities use could be so affordable? Maybelline's Great Lash mascara has long been the mascara of choice for women around-the-world as well as model and fashionista Kate Moss. Ladies love the separating, volumizing and clump-free formula that Great Lash has delivered for centuries. If you're looking for a new mascara to try, give Great Lash a whirl, millions of women can't be wrong!
---
5

Kinerase Skin Care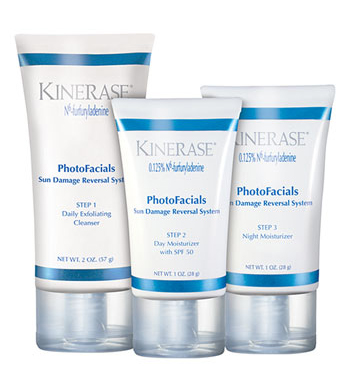 Price: $28-140 available at shop.nordstrom.com
Kinerase's skin care line is one of the most popular beauty products celebrities use and love! Hollywood hotties such as Taylor Swift, Kelly Rowland, Mila Kunis and Jennifer Aniston are all die-hard fans of Kinerase's line of skin care products. Kinerase is known to moisturize all skin types as well as reducing the look of fine lines and wrinkles. Kinerase's secret ingredient is kinetin which is a super antioxidant that prevents plant leaves from drying out!.
---
6

Cle' De Peau Beaute Concealer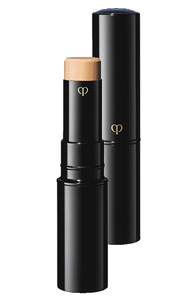 Price: $70 at shop.nordstrom.com
Another celeb beauty secret with a cult following is the award-winning Cle' de Peau's concealer. At $70, this is probably the most expensive and hard-to-pronounce concealer you ever use, but many makeup artists and celebrities such as Angelina Jolie and Kim Kardashian swear by the brand's creamy and long-wearing concealer for under eye circles and blemishes. If a mommy of 6 vouches for this celebrity beauty product, I think it's good enough for me!
7

Clairol Natural Instincts Brass-Free Hair Color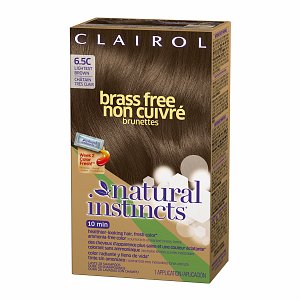 Price: $8.99 at drugstore.com
Although most beauty products that celebrities use are on the more expensive side, Courtney Cox knows that you can great hair color without going to a pricey salon. She uses Clairol's Natural Instincts to get her gorgeous raven colored hair! Clairol uses an ammonia-free formula that lasts up to 28 shampoos. The best thing about this celebrity beauty product is that it's under $10 and you can color your hair whenever you want! No need to make an appointment or tip a snobby assistant!
---
8

Giorgio Armani Luminous Silk Foundation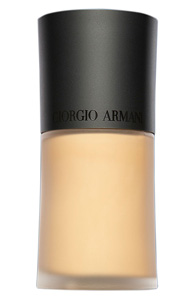 Price: $59 at shop.nordstrom.com
Armani's Luminous Silk foundation is yet another cult-classic beauty product used by celebrities. This foundation has more fans than Justin Bieber has Twitter followers and that's a lot! Venus Williams and Emmanuelle Chriqui are both enthusiasts of this weightless yet hydrating foundation. Beauty junkies love the silky texture and seamless coverage of this oil-free foundation that's buildable and lasts all day. Who would've thought a clothing designer would nail a foundation so well?!
---
9

NARS Larger than Life Lip Gloss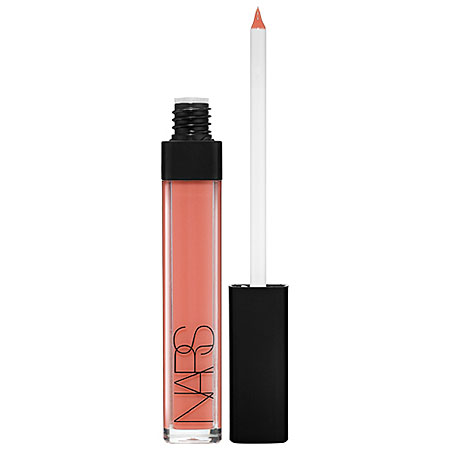 Price: $26 at sephora.com
Hollywood starlets love to showcase their lips and you can't talk about beauty products celebrities use without mentioning a lippy! Eva Mendes, Nicole Richie and the sisters Olsen all adore NARS Larger than Life lip gloss to pretty their puckers. This gloss has a huge color payoff with lip plumping properties all topped off with a brilliant shine so you can temporarily blind the paparazzi with your dazzling smile!
Are you ready to break the bank with a beauty spree at Sephora, I know I am! It's always fun to try out beauty products celebrities use and give your own review on it! This list of beauty products celebrities actually use proves that even celebs know that you don't have to fork over a ton of money to get great results! Do you swear by any of these products?
Top Image Source: weheartit.com
---
Comments
Popular
Related
Recent