Emma Stone's signature style ensures she always looks gorgeous. Dressed up for a movie premier or dressed down for a day shopping, she looks great! Whether she's a ravishing redhead, sultry brunette or natural blonde, Emma Stone's signature style is simply beautiful. If you want to steal her style, here are 7 ways to do it! I can't promise you'll bag an Andrew Garfield lookalike though...
1

Classic with a Twist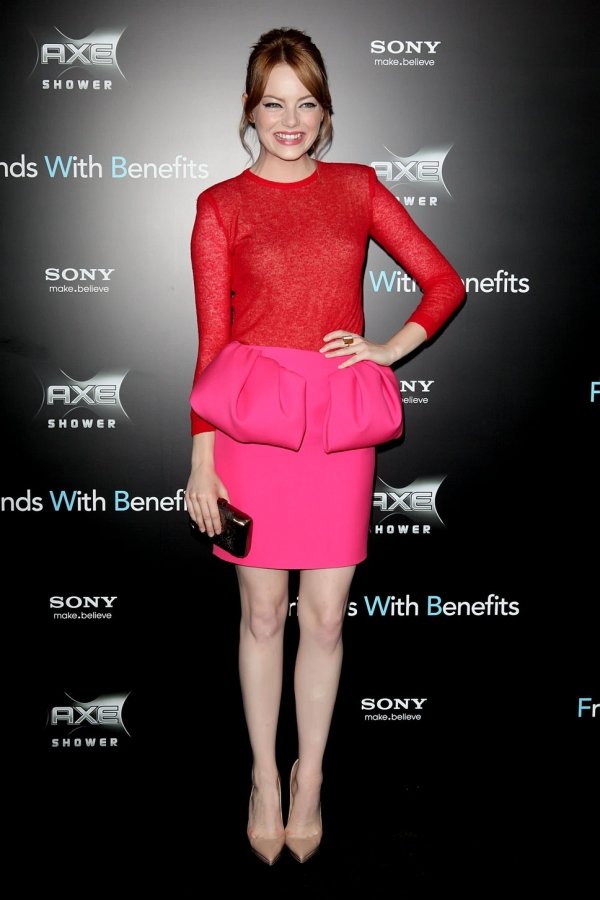 Emma loves to add a cool twist to classic pieces - a tailored skit with a quirky striped top or a shift dress in a bold colour with a chunky, bright necklace are some examples. Keep shapes simple and you'll channel Emma Stone's signature style effortlessly!
2

Chill out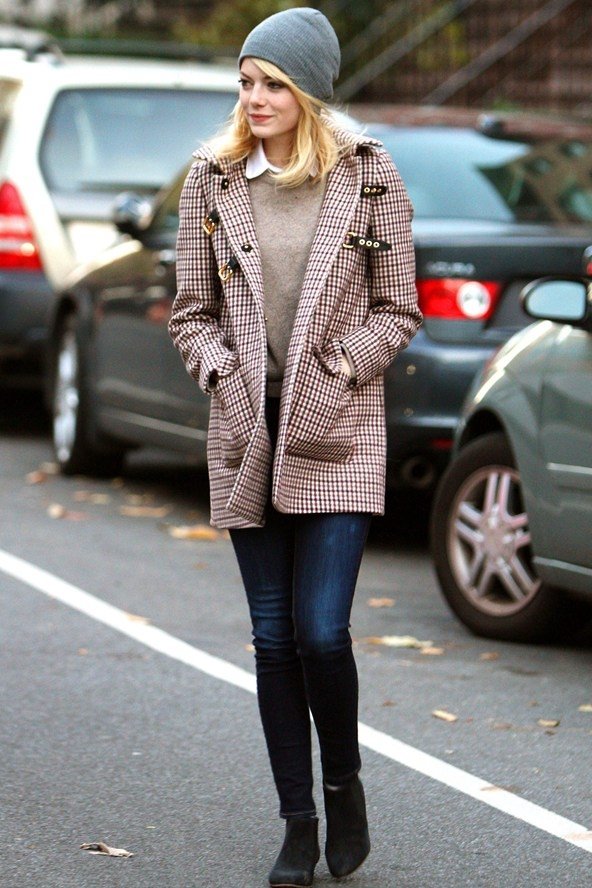 Emma still looks great dressed down - skinny black or blue jeans with a shirt or tee and a preppy jacket are given a feminine twist with cool shades and pumps. Emma loves plaid, so a tartan jacket or shirt is a must-have! Layer pieces for a chilled out, off-duty look and make sure you have plenty of pairs of jeans. On her days off, Emma is always sporting denim with a cool pair of ankle boots!
3

Ladylike Chic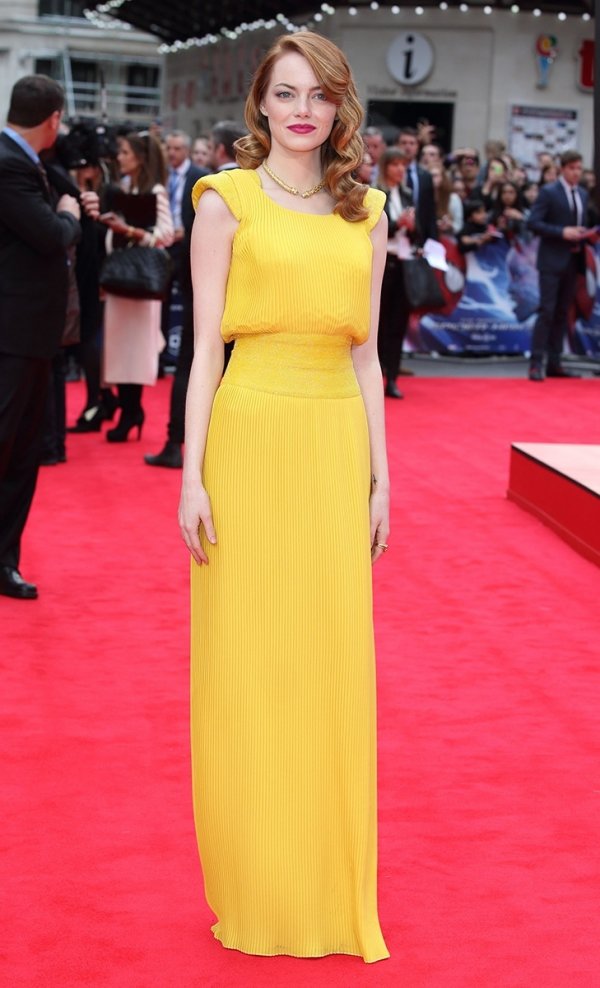 Emma looks great in feminine, ladylike dresses but keeps her look sexy and modern with messy hair. Choose dresses with cinched in waists and quirky detailed collars, and pair them with simple heels if you want to look like Emma.
4

Keep Your Cool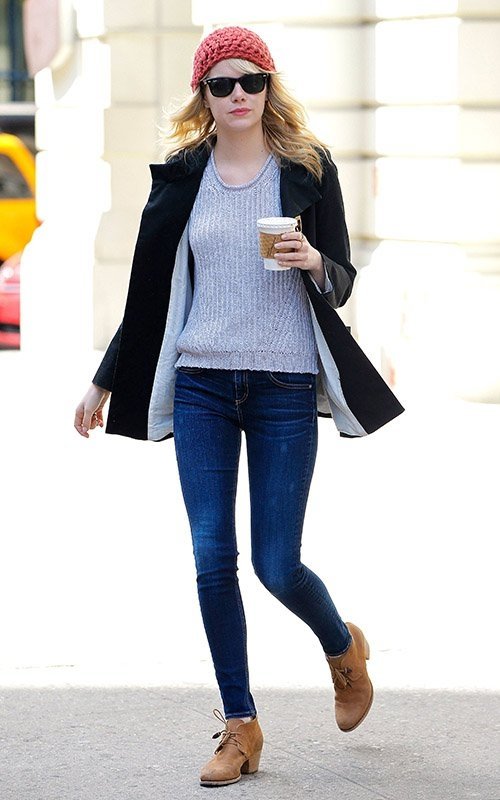 The iconic Miss Stone is rarely seen without a pair of equally iconic shades during the summer months, and her favorite pairs are the original Wayfarer Sunglasses by Ray-Ban. This chic, stylish black pair may set you back around $200, but they'll last for many summers to come! You can find similar styles online and in most high street stores.
5

Perfect Your Pout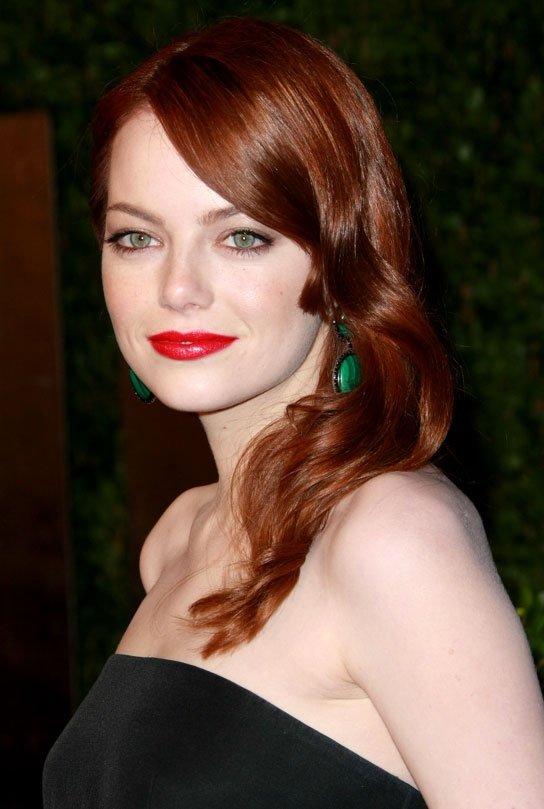 When she's on the red carpet, Emma usually has red lips to match and her lipstick of choice is none other than Revlon's ColorBurst Lip Butter in Candy Apple. It gives a perfect red pout with a lovely sheen and cares for your lips too! Unfortunately there's no guarantee you'll get to kiss your very own Andrew Garfield!
6

Ride 'Em, Cowboy!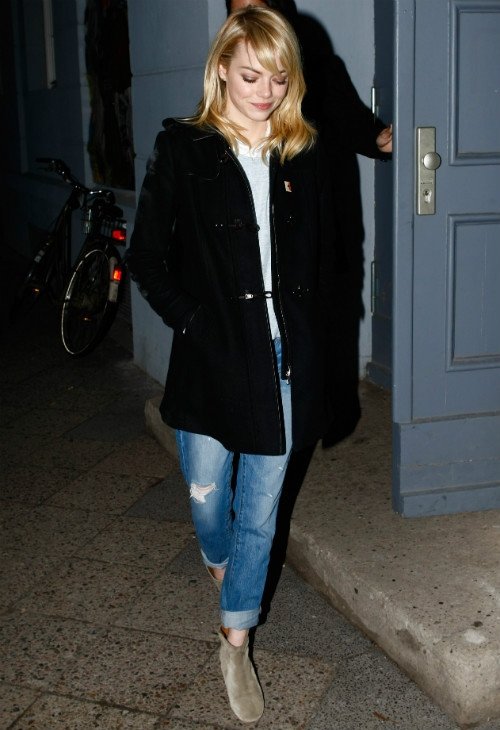 Emma can often be seen wearing cool boots and her favorite pair at the moment are her Isabel Marant Dicker Boots in grey suede, which she received as gift on the set of The Amazing Spider-Man 2. These cute cowboy-style ankle boots are perfect teamed with skinny jeans and a shirt or a pretty summer frock. You'll find similar pairs everywhere this season and they're really versatile, so you can wear them throughout the summer months with bare legs or with jeans in the cooler months!
7

Get in Touch with Your Inner Tomboy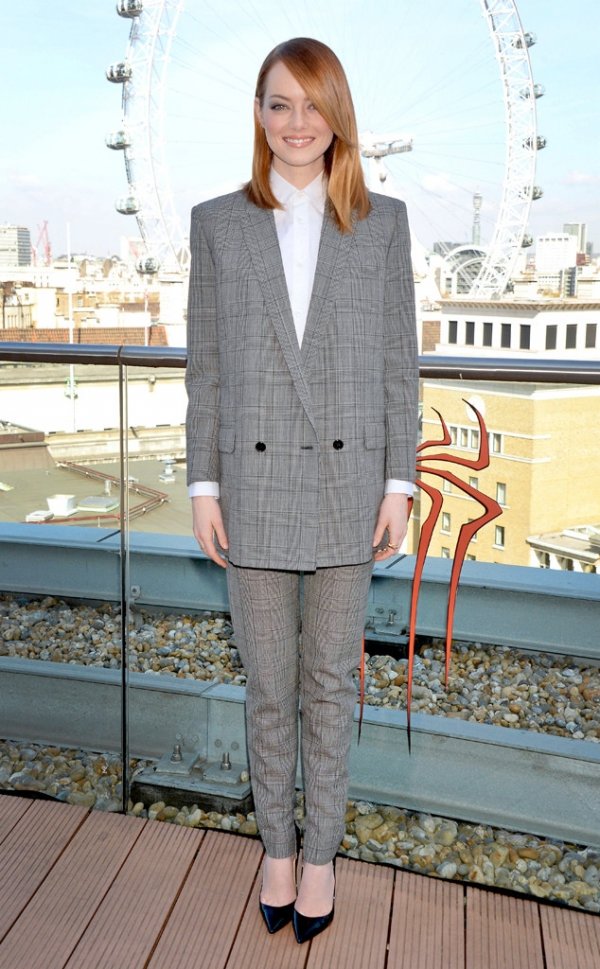 Par of Emma's appeal is that she often adds a tomboy twist to her off-duty outfits. Layering is key to achieving her laid-back cool look and she loves colorblock pieces and oversized boyfriend cardigans.
It's easy to steal Emma Stone's style with these tips! You'll find inspiration online or by watching Emma's movies. She's one of the most stylish actresses around, so it's no wonder so many people are in love with her signature style! What do you love most about Emma's style? What's your favorite outfit that you have seen her wearing?