There are so many awesome street style looks from Kylie Jenner! Just like the rest of the ladies in her family, Kylie always looks runway-ready even while just walking down the street. Amazing, right? Her style's definitely evolved throughout the years and she's become quite the style icon at red carpet events. Check out some of the cool street style looks from Kylie Jenner and then let me know which looks you'll be recreating!
---
1

Crop Top + Boyfriend Jeans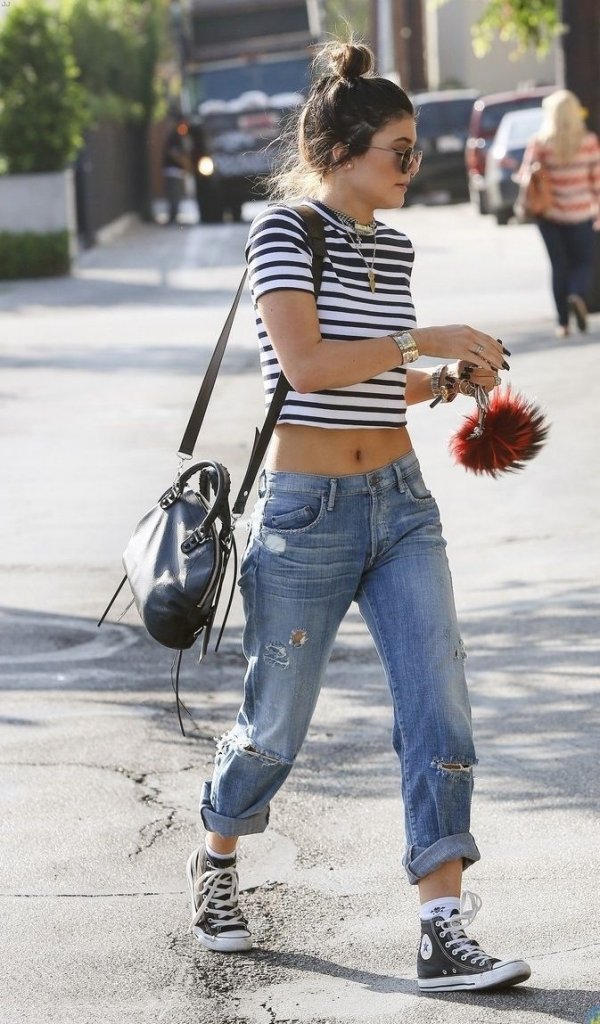 Boyfriend jeans are all the rage this summer! They're super stylish and you can dress them up or down - depending on what top you choose! You can find some awesome boyfriend jeans at Nordstrom. For the top, a graphic tee or a printed crop top would be perfect! It'll give you an edgy vibe without looking like you're trying too hard. This is just one of the many cute street style looks from Kylie Jenner.
---
2

Jumpsuit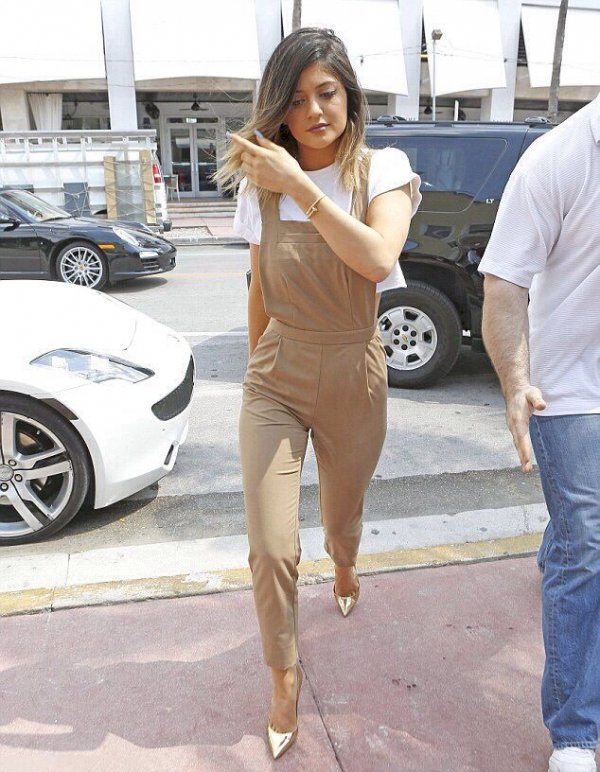 The jumpsuit trend is back and it's perfect for the summertime! You can choose between solid and classic colors like white or black, or you can go for more vibrant colors to match the season. There's a great collection over at H&M. Which color would you go for?
---
3

All-black Ensemble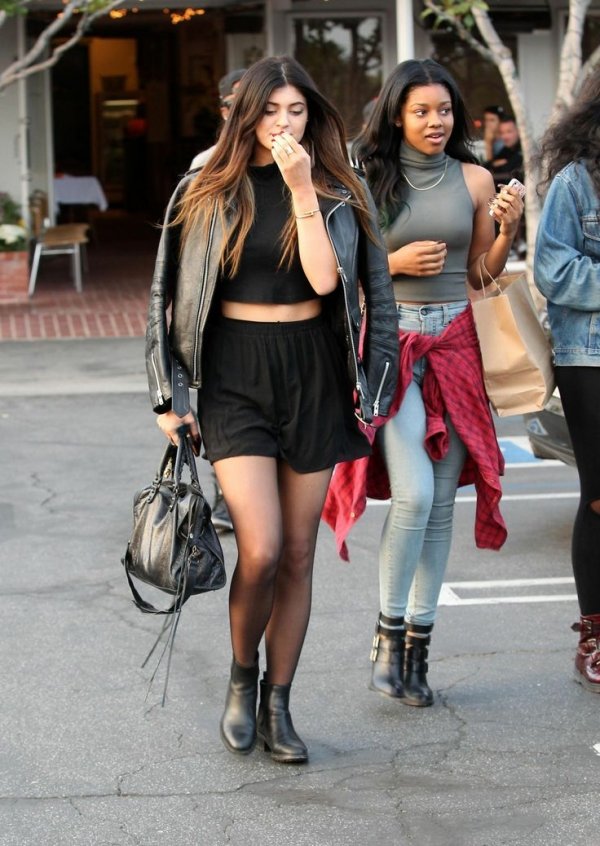 Just because it's summertime, it doesn't mean you have to get rid of all your black clothing! All-black ensembles are always a fashionable idea. Whether it be your little black dress or a matching set of crop top/high-waisted shorts, black looks good on everyone. You can even throw your leather jacket over it for a 'edgier' vibe. If you want to add some color to the outfit, do it through your accessories!
---
4

Casual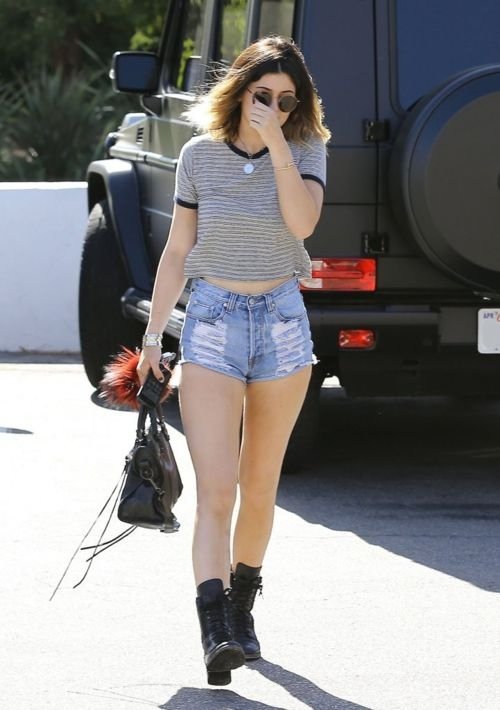 The go-to casual look is some denim cut offs and a printed tee! It allows you to still look put-together while feeling comfortable running errands or meeting up with friends. To dress up the outfit a bit, throw on some accessories. This could mean chunky necklaces, bracelets, etc!
---
5

Mod-chic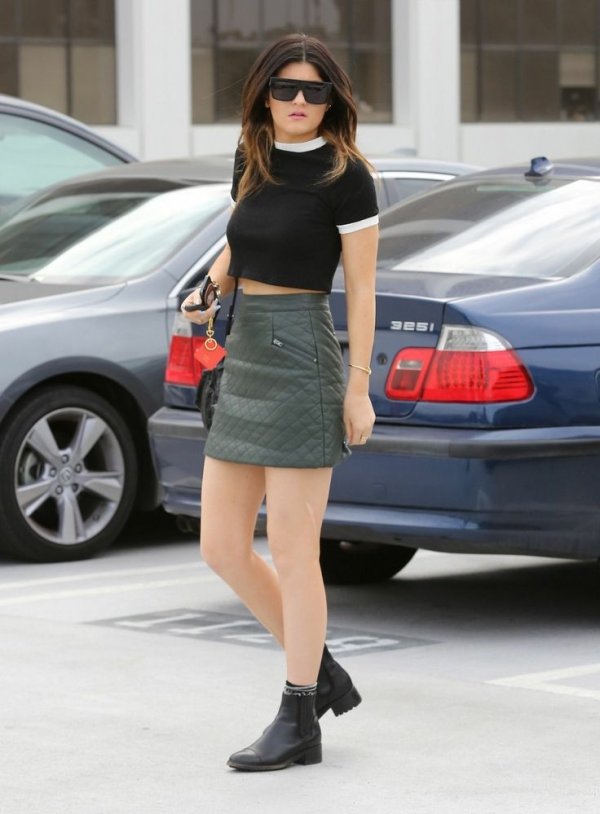 Fashion trends always have a way of coming full circle, right? I've definitely seen the 'mod' style pop up in fashion recently and I have to say I actually love it! To recreate this look, big sunglasses are a must. Collared tops and pencil skirts are must-haves to complete any mod-chic outfit!
---
6

Dress + Denim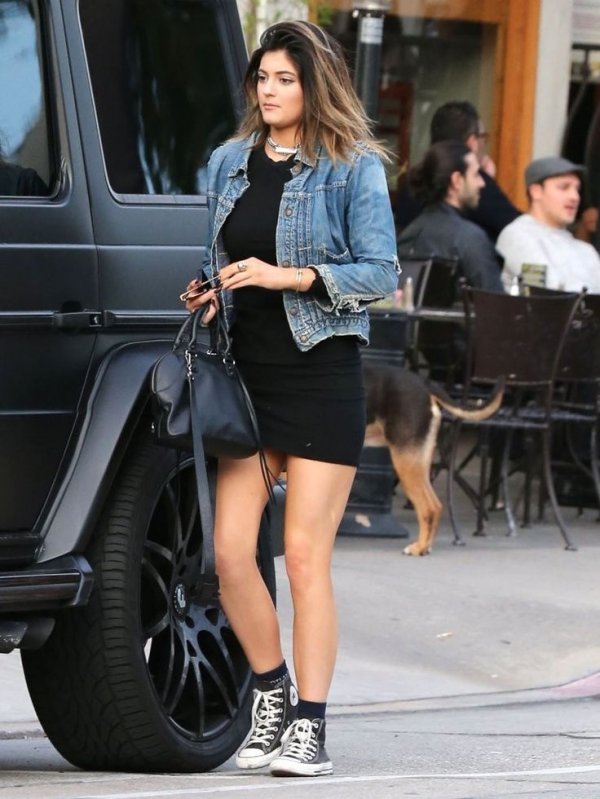 I love the idea of pairing a little black dress with a denim jacket. It adds a certain 'cool' factor and can tone down your dress. Of course, you could always swap the LBD (little black dress) for a summer one. The good thing about denim is that everything looks good with it!
7

Boho-chic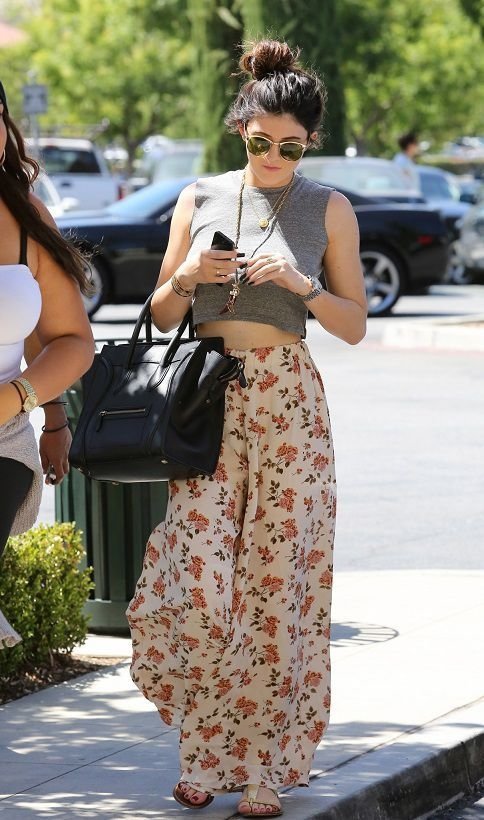 The boho vibe is really starting to make its way back into the fashion scene. A cool way to rock this trend is with some flared printed pants (which can be found at Urban Outfitters) paired with a crop top. It's definitely a cool, breezy look for the summer. You can choose from a huge variety of prints and patterns but if it were up to me, I'd go with floral!
Well, there you have it! These are just seven out of many awesome street style looks from Kylie Jenner. She's definitely become quite the fashionista. A lot of these would be perfect to recreate this summer! Of the list, which look was your favorite?
---
Comments
Popular
Related
Recent