There's nothing like a crazy new beauty trend – from the smokey eye to nude lips and that moisturizer that nobody could be without a few years back, we've had some amazing trends recently! My favourites have to be the celebrity inspired trends, though. Are you the same? Well, if you want to know Blake's favorite lipstick, or Aniston's best hairspray, keep reading!
---
1

Blake's Glamour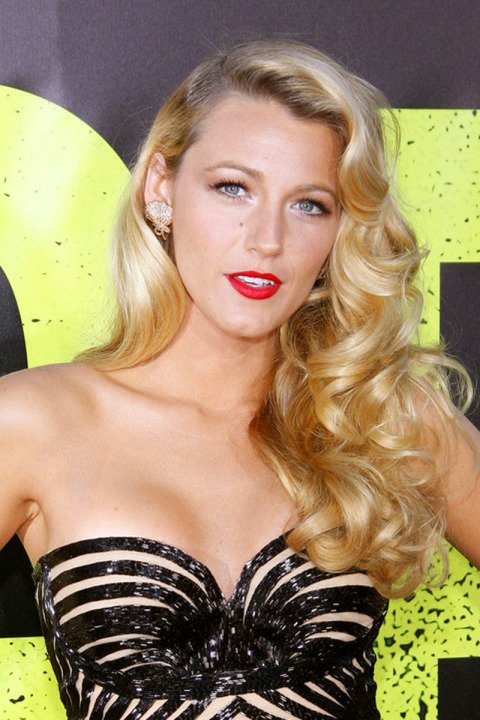 She might have just given birth (and we bet baby daughter James is just adorable!) but Blake has been bringing 1920's glamour back anyway. From big rolling curls to bright red lips, flapper dresses and highlighter, she could have been transported from the past. She makes it look super cute at events with her husband Ryan, too! Definitely give this a go. As well as being an amazing beauty trend, it's great fun!
---
2

Beyonce's Hair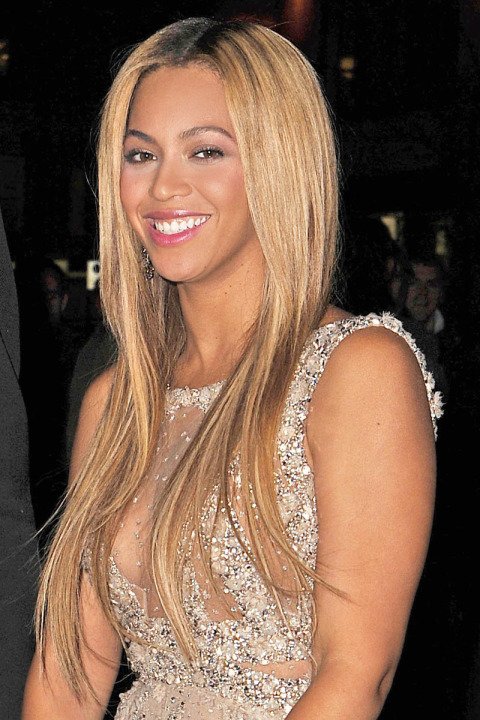 Beyonce does change up her hair now and again, but most of the time, it's down and straight. Flick through some photos of her and you'll see what we mean! It's definitely how the Queen of Pop loves her hair the best. Grab yourself some smoothing cream, heat protection spray and a flat iron, and recreate her super straight look yourself. It's set to be HUGE this year.
---
3

Kim's Lashes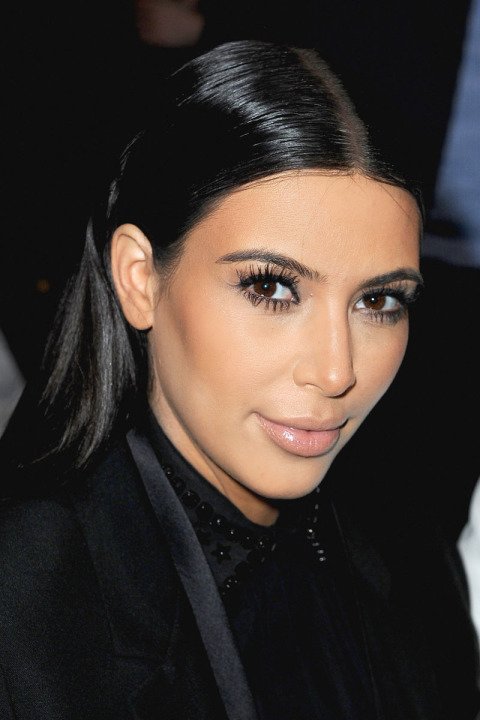 Okay, so it's not usually her eyelashes that are getting her talked about, but Kim never scrimps on the mascara. Her eyes are always lavishly covered in jet black mascara, and it always looks good. She's got insanely long eyelashes! There were plenty of other celebs rocking this look at the Oscars this year, too. Dress it down for everyday by combing your lashes and coating with lengthening mascara, before teaming with nude lips, or simple lip gloss.
---
4

Miley's Mohican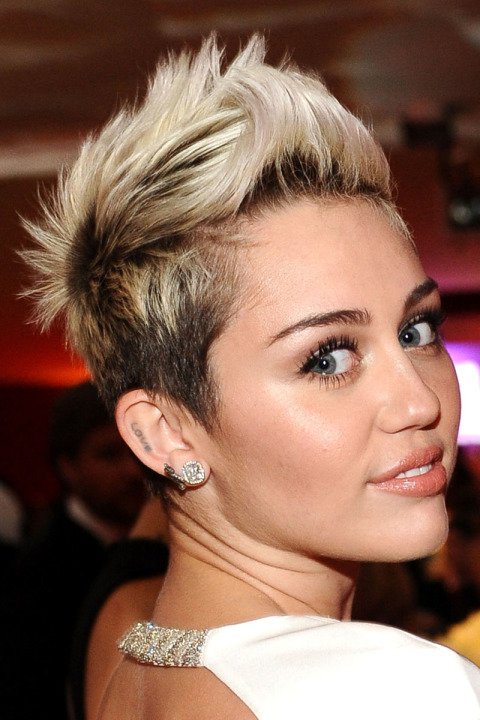 A Mohican probably isn't on the "must-have" list for most people, but Miley has definitely put bold haircuts and daring dyes right up there. Whether it's pastel hair chalks or asymmetric ends or any other unusual style, you can be sure that big and bold hairstyles will be everywhere this season. I'm tempted to go for a bold fringe…
---
5

Richie's Rich Shades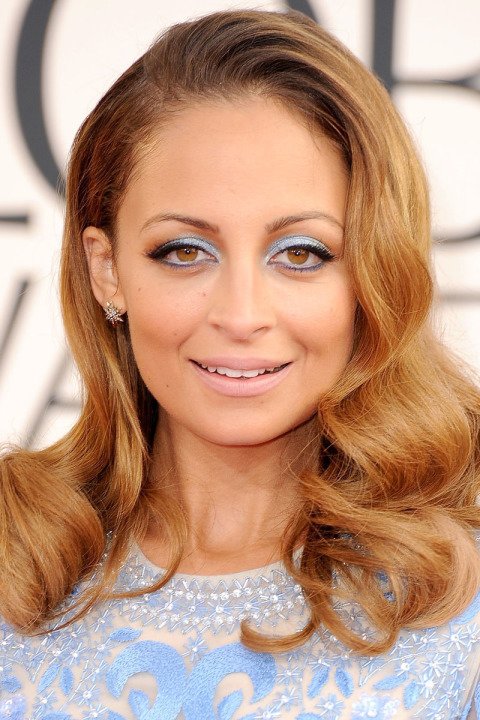 Nicole Richie gave a masterclass in dazzling in pastel blue, matching her gorgeous gown to her eyeshadow, and wearing her hair casually curled and her lips light. She wasn't the only one wearing heavy eyeshadow, either. I'm loving this look with pastels and neons, especially with the matching eyeliner!
---
6

Swift's Lips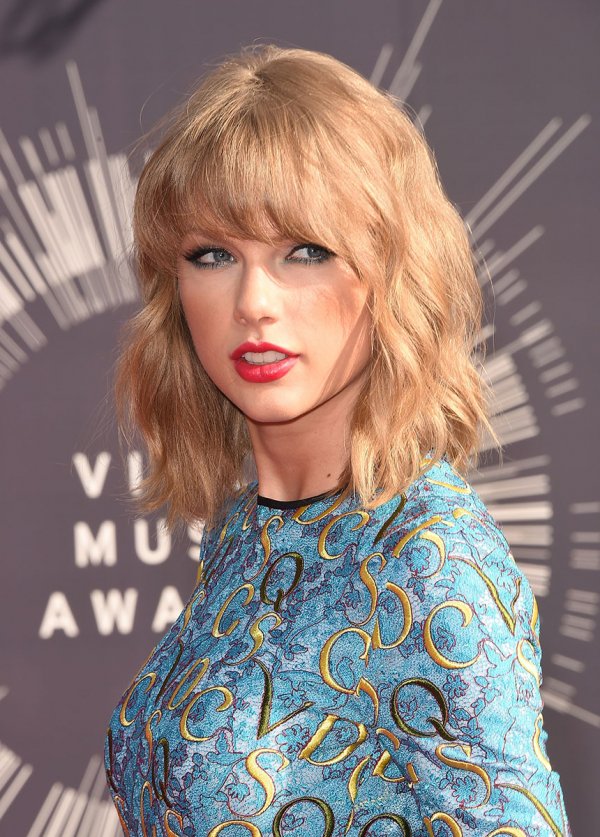 Taylor Swift has been rocking bright lips all year, and it's finally catching on. From bright reds to soft pinks and shocking peaches, you can wear any shade - just wear it bright and bold. For a look that's right off the catwalk, opt for a bold hibiscus stain, or a swipe of fuchsia.
---
7

Adam's Ladylike Look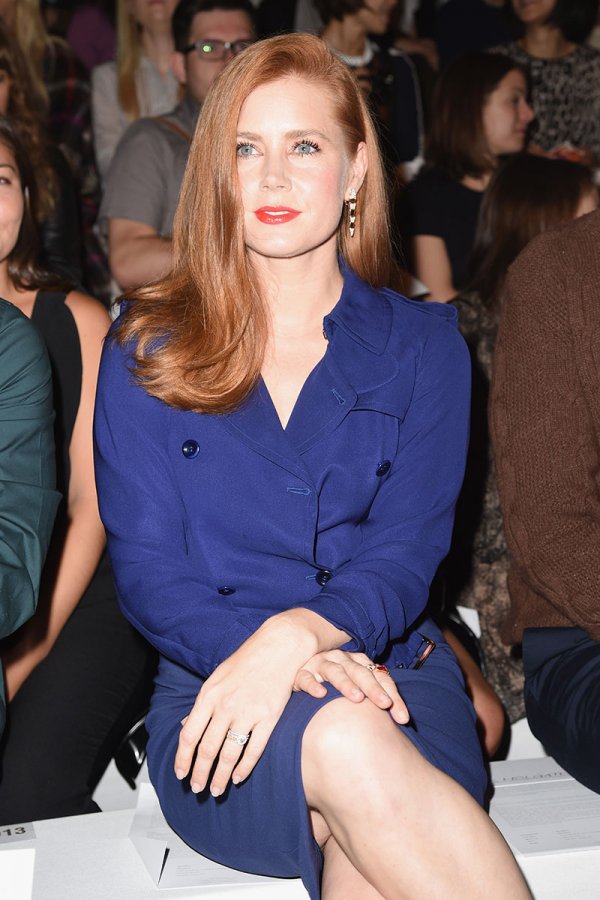 Amy Adams does Ladylike Polish like no other – except Blake Lively, perhaps, who rocks this as her off duty look. We're talking polished blowouts and neatly painted lips, worn with outfits that look stylishly put together without being "out there". Refreshingly pretty, and a brilliant counterpart to laissez-faire waves and barely-there make-up.
---
8

Off Duty Buns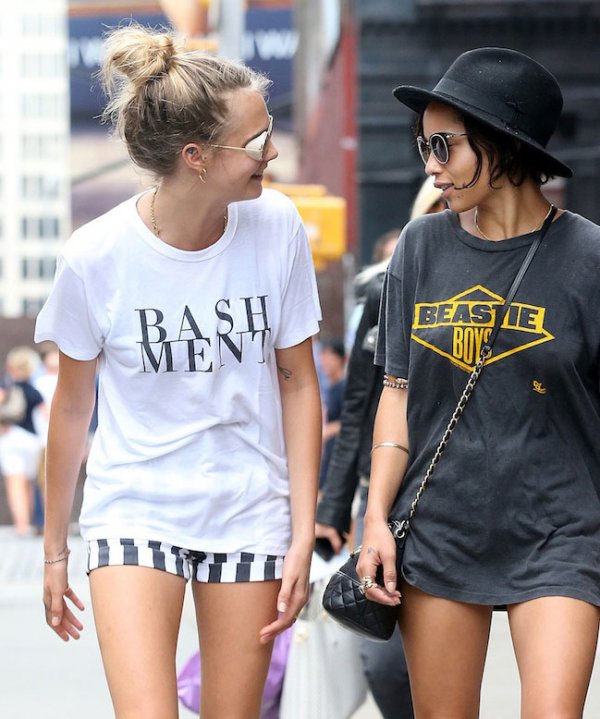 Messy buns are no longer reserved for all-nighters and child situations. They have become the signature off-duty model hairstyle, as illustrated by Cara Delevingne here, and Karlie Kloss has even managed to make them her signature style. Yes, you read that right – this two second style could be part of your signature look. Wear it with pride.
How many of these celebrity inspired beauty trends are you already wearing – and how many are you planning? I'm definitely going to be trying out some more 20's inspired beauty, and I'm so jealous of Cara's messy bun – I've just pulled my hair into one, and it's going to become my default day-old-hair style. Let me know which trends you're loving!
More
Comments
Popular
Recent