When it comes to fashion, we've all made catastrophic errors, but they often don't compare to the celebrity fashion faux-pas. It is not surprising, with persistent pressure to make a statement or to stand out from the crowd, that sometimes, even the biggest star (and their stylists !) get it very wrong. The most gracious celebrities will themselves admit their errors and celebrity fashion faux-pas, but here are the top 11 that stand out for me.
---
1

Blake Lively, TIME 100 Gala, 2011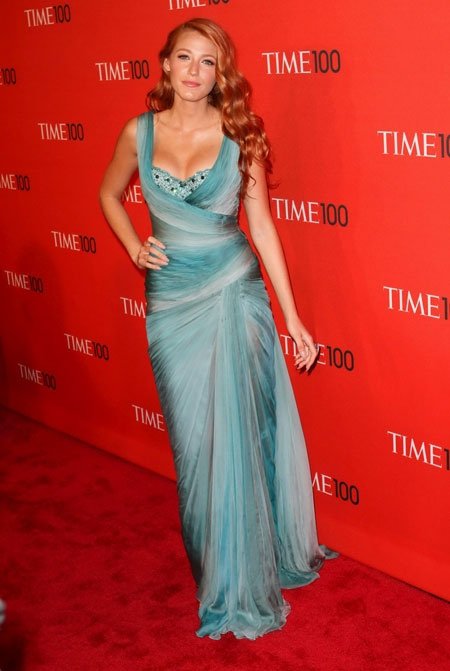 Blake Lively sure was channeling the Little Mermaid with this celebrity fashion faux-pas. The red hair, the green dress, the low cut. It's all horrible and she seriously looks just like Ariel at the TIME 100 Gala back in 2011!
---
2

Gwyneth Paltrow, Vanity Fair 2002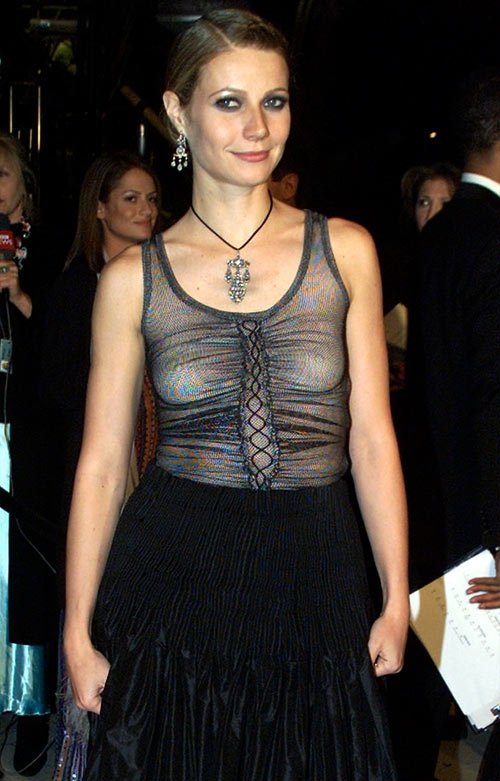 I would respect Paltrow for trying to ditch her usual oh-so-bland brand of fashion if it had not been such an obvious cry for attention. The braless, sheer, gothic Victorian, ballerina look doesn't do the beautiful actress any favours, neither does the drastic dark makeup. The look is a mix of drastic and drab, and an all-round faux-pas! Sorry Gwynnie!
3

Janet Jackson, Superbowl 2004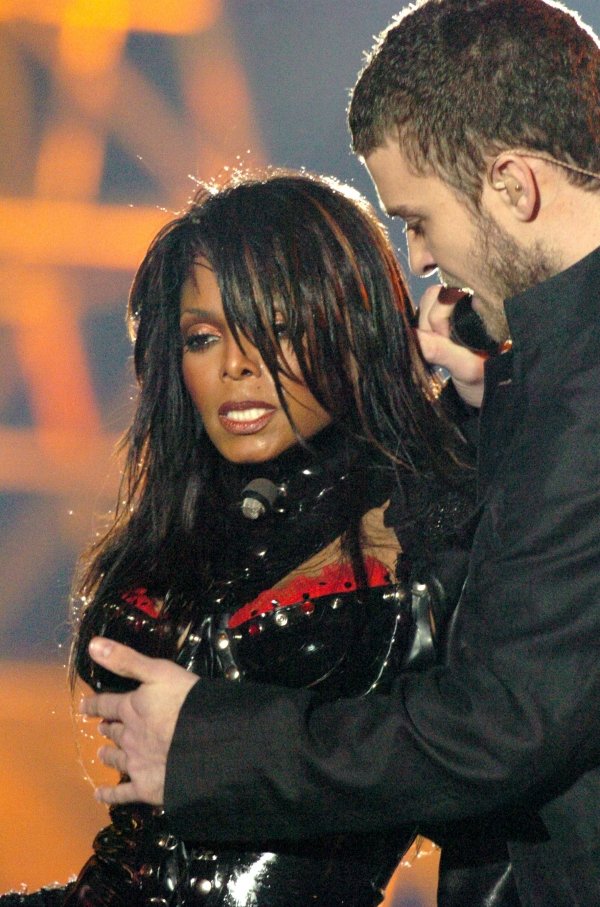 The Nip Slip. Need I say more? This fashion faux-pas became infamous as it flashed on the screens of millions of American homes. All claims of this being an "accidental" nip-slips is complete nonsense as she had adorned her nipple with a rather painful looking decorative cuff. A shameless attempt to draw attention to herself and the outfit, before the "malfunction" was pretty bad!
---
4

Britney Spears and Justin Timberlake, American Music Awards 2001
America's golden couple of the early naughties took their cute-couple status a step too far when appearing as the denim duo. Before denim-on-denim became "on-trend" the two dressed top to toe in patchwork denim. And just to make the outfit even more disastrous, the usually sex-on-legs JT donned a denim cowboy hat, whilst Ms Spears over accessorised with sparkles and bling. When it comes to fashion, let's be glad that Justin has found his suit and tie…
---
5

Lucy Liu, Paris Fashion Week 2008
I have been a massive fan of Liu since her Ally McBeal days, and even more so after her role in Kill Bill. However, even the talented and beautiful can get it really, REALLY wrong. This Valentino dress seems to have been inspired by hubba-bubba , but sadly the bubble was truly burst when these photos appeared. But, when taking a fashion risk, where better to do it than at the biggest fashion event of the year in the Capital city of fashion, right?
---
6

Jennifer Morrison, Billboard Awards 2013
One trend I'm generally not a fan of, is this one worn by Jennifer Morrison – the "I'm not quite naked, so its ok trend". I know less is usually more, but it doesn't apply for formal wear! When did it become acceptable to wear a negligée to a formal function?! I'm not denying that Morrison looks sexy and beautiful, but keep your best-undressed-look for the bedroom?
---
7

Kristen Stewart, Met Ball 2013
How Kristen Stewart topped the Glamour best dressed list escapes me, and this look is just plain bad. The jumpsuit is unflattering in both cut and texture; the hair does nothing for her and her make-up is far too harsh. I can't help but wonder if this fashion faux-pas is responsible for the miserable look on her face? Smile dear, you're a movie star.
---
8

Avril Lavigne, SirusXM Studios 2013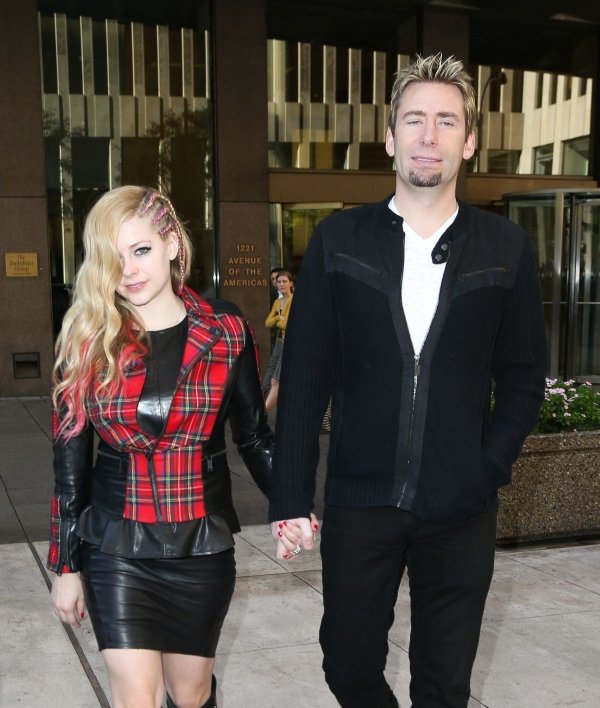 My friends and readers of my previous posts may be shocked to see this outfit appear on my list, as it contains my two favourite trends of 2013/14, Tartan and leather-look. BUT, anyone with eyes can see that this outfit is a car-crash! The awful cut, fit and overkill of both these trends are made worse by the hideous boots and the pink dip-dye that clashes with the outfit!
---
9

Dianna Agron, "the Family" Premier, 2013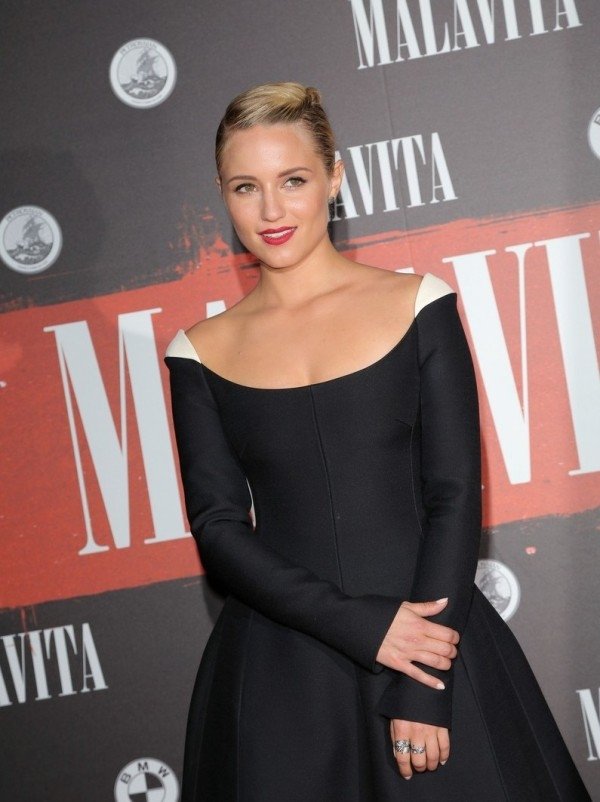 For any young starlet, making the transition from teen-icon to a grown up actress is difficult, but this matronly look does nothing for her. Both the dress and the actress are beautiful, but the dress would be better suited to a more established actress such as Meryl Streep or Helen Mirren. Dianna needs to dress more age appropriate, unless she's looking to star in Sister Act 3?
---
10

Rose McGowan, MTV VMAS 1998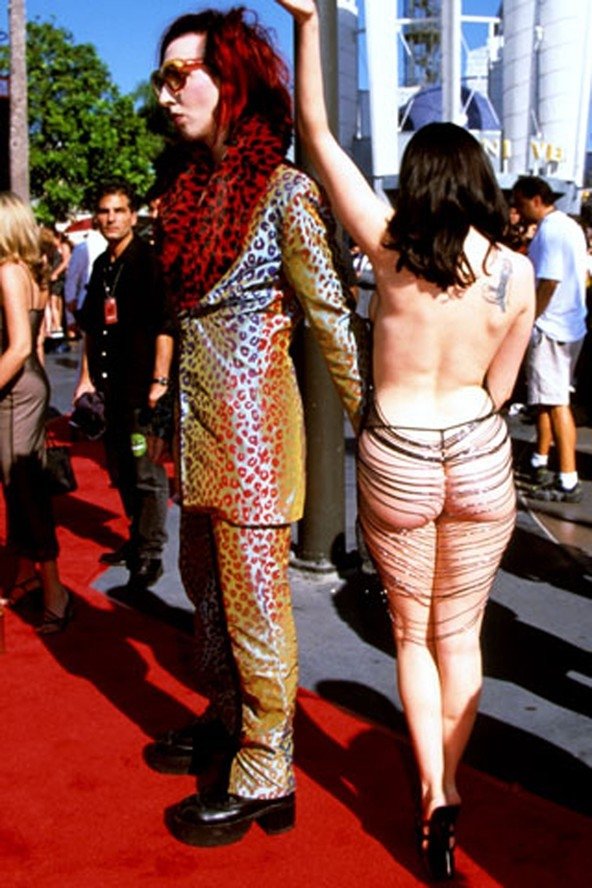 This is the dress that simply became known as "the ass dress." I understand, when dating shock rocker Marilyn Manson, it would be easy to be overlooked, but not Rose! Not surprisingly, this 'dress' (I hesitate to say dress, as, let's face it, it's a g-string and a few necklaces) caused a massive amount of controversy. Personally, I'm a fan of Rose, but this dress is impossible to justify.
---
11

Celebrities in Fur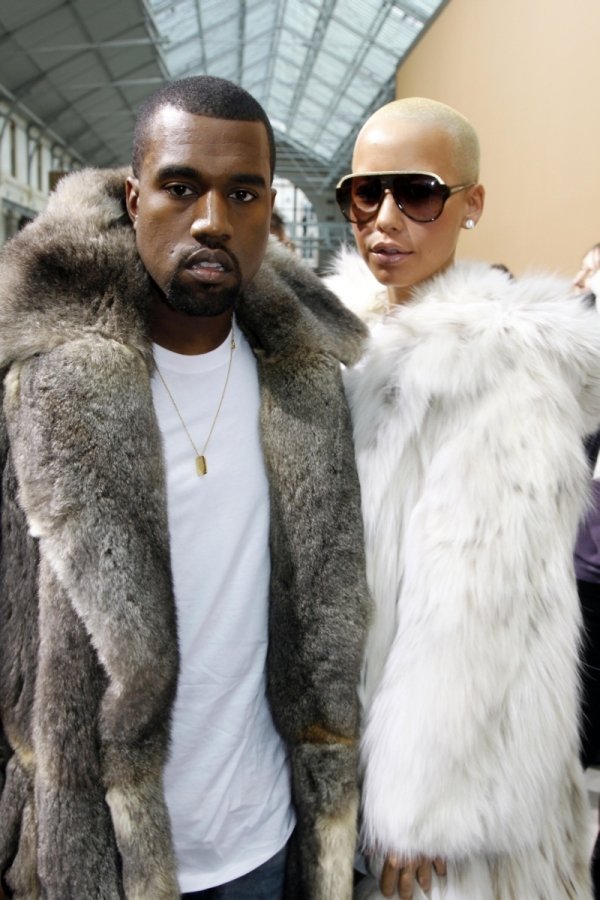 Sadly, there are too many fashion villains responsible for this moral faux-pas. Not that I condone attacks on individuals by animal rights activists, but I understand their rage. With so many beautiful synthetic furs available I just can't understand why people are willing to spend money for the needless slaughter of innocent animals. The industry facilitates the even darker, black market, which is contributing to depleting wildlife and the endangering of species. For me, this fashion faux pas is unforgivable.
When all is said and done, fashion is art, and art is subjective. Therefore, I'll give the rundown of 11-2 the benefit of the doubt. But, I stand firm that fur is the one fashion trend that I will not and cannot forgive or justify. When looking at all these fashion faux-pas, you can't help but think, where were their stylists? Which looks are your ultimate fashion faux-pas?
---
Comments
Popular
Related
Recent