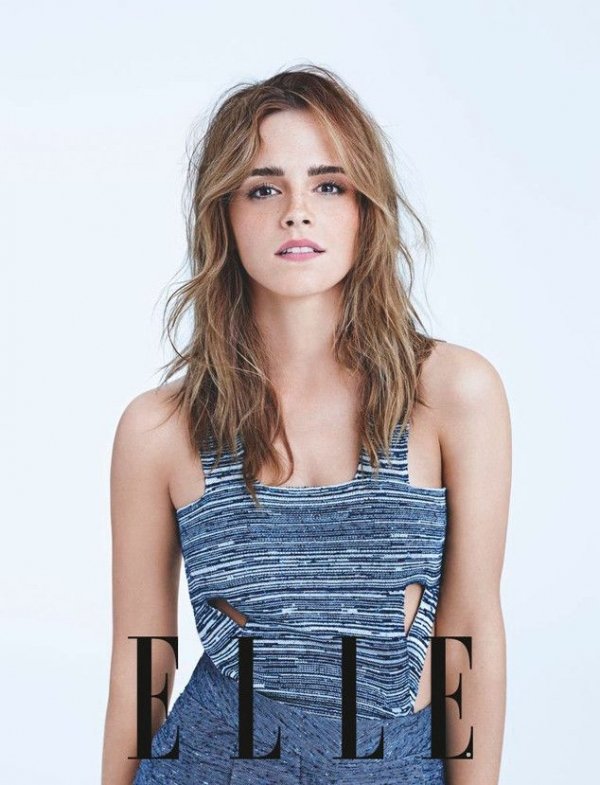 Emma Watson's moving UN speech about gender inequality, which instantly went viral, landed her the cover of Elle U.K's feminism-themed December 2014 issue.
She opened up about the topic and tried to clear up the misconceptions that some people still have about it. "Feminism is not here to dictate to you. It's not prescriptive, it's not dogmatic," she told the magazine. "All we are here to do is give you a choice. If you want to run for President, you can. If you don't, that's wonderful, too."
Emma also opened up about her September UN speech, which launched the HeForShe gender equality campaign. "I was very nervous," the actress told Elle U.K., about that speech. "It wasn't an easy thing for me to do. It felt like, 'Am I going to have lunch with these people, or am I going to be eaten? Am I the lunch?'" I think we can all agree that Emma delivered that speech flawlessly and had nothing to be worried about, right?
"I'm lucky I was raised to believe that my opinion at the dinner table was valuable," she added. "My mum and I spoke as loudly as my brothers."
In one of the photos that Emma took for the magazine, she's sporting a business-casual look with some jeans and a blazer: