Seeing celebrities freak out over other celebrities has got to be one of the coolest things. These celebs aren't afraid to go full-out fangirl mode when they meet their idols!
---
1

Meghan Trainor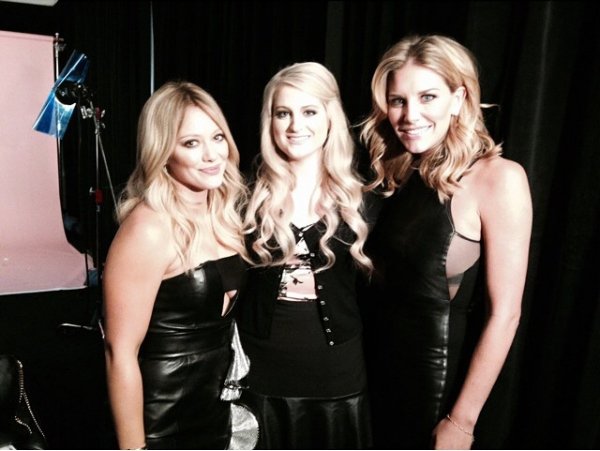 After meeting and performing with Hilary Duff at the iHeartRadio Festival, Meghan took to instagram to let everyone know just how excited she was about it. She captioned the photo, "K my life is complete. I met @hilaryduff and we sang my song #allboutthatbass."
2

Emma Stone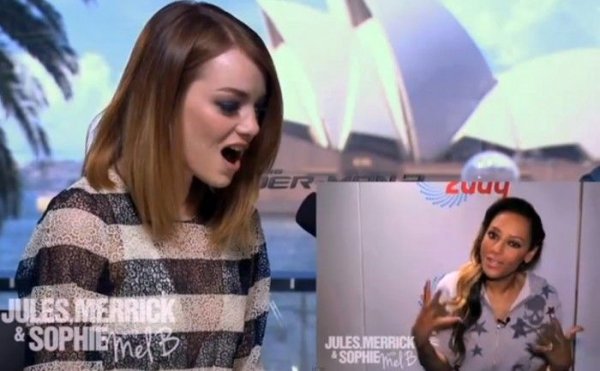 Emma voices her love for The Spice Girls all the time so you can imagine just how excited she was when Mel B recorded a video for her! While on a promo tour for The Amazing Spider-Man 2, an Australian radio station showed Emma a video from Mel B saying she's so happy that Emma is a huge fan. "OMG. Is Mel B talking to me?! OMG I'm so excited, I'm legitimately crying," said Emma!
---
3

Emma Roberts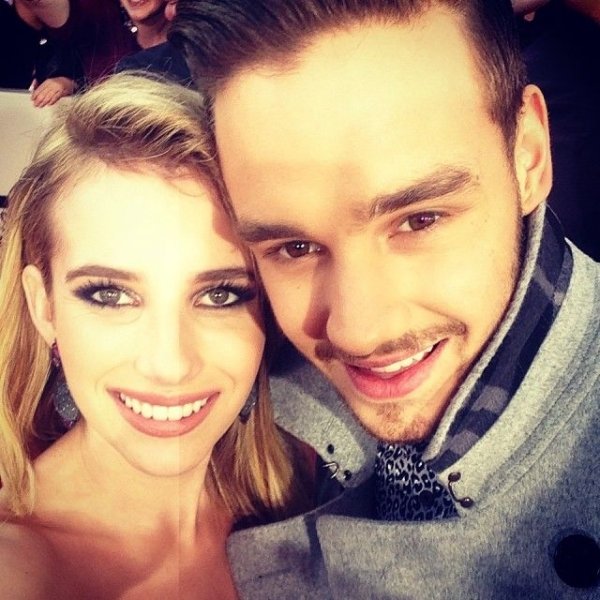 Emma's not ashamed to say she's a HUGE 1D fan! While making an appearance on Chelsea Lately, she said, "Literally, my little sister and I talk about One Direction all day. I'm scared if someone ever saw my phone, I'm like 'delete this message!' It's like we're talking about something bad. It's like Harry Styles, Harry Styles, Harry Styles." LOL!
---
4

Anna Kendrick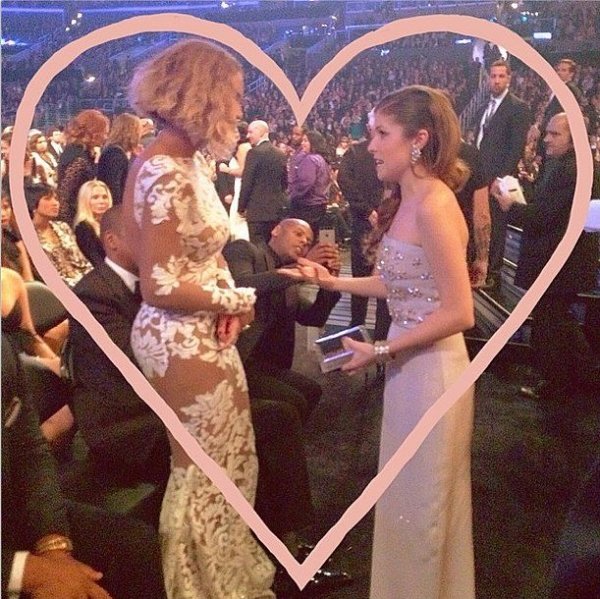 When Anna Kendrick met Queen Bey at the Grammy's this year, she couldn't help but be star-struck! Anna posted the photo on Instagram and captioned it, "Guys, it happened. I met Beyonce. And she is an angel. And I am not worthy. And I will never stop shaking. #PatheticFanGirlOfTheYear."
---
5

Jennifer Lawrence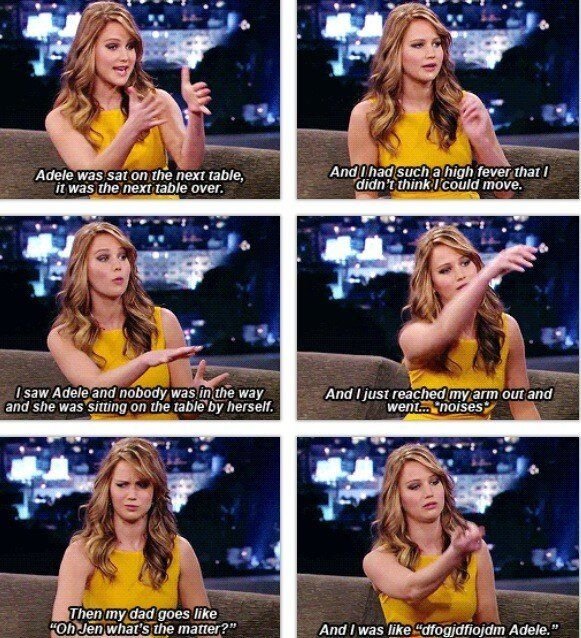 LOL, if I ever saw Adele, I'd probably have the same reaction. Jennifer also had a major fan-girling moment at the SAG awards when she spotted Homeland's Damian Lewis on the red carpet. "I've watched two seasons of Homeland twice, and I'm freaking out a little bit. That is Brody. I've never met Brody. OMG I can't look."
---
6

Bella Thorne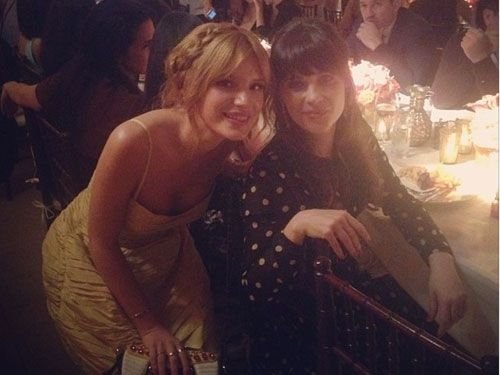 At ELLE's Women in TV event, Bella made sure to snag a photo with New Girl's Zooey Deschanel. She captioned the photo, "AH AH fangirling over @zooeydeschanel NEW GIRL<3." Seriously, I'd be fan-girling 10x worse if I met Zooey!
---
7

Miley Cyrus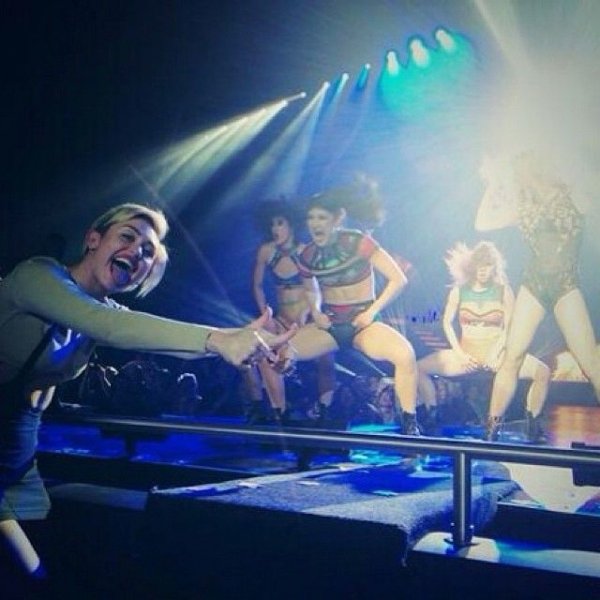 Miley's always made her love for Britney very well known. That's why it was such a big deal for it to be at Britney's Vegas show! Miley captioned the photo, "Dreams do come true @britneyspears looking BANGIN," and later added, "if you told me i'd be front and center on @britneyspears opening night 10 years ago i wouldve never believed you."
---
8

Ariana Grande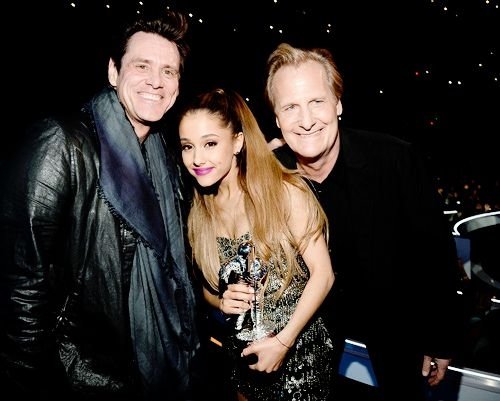 The first time Ariana met Jim Carrey was back at Easter! She did what every fan-girl would do... she cried! Her best friend made sure to document everything and post the video on Instagram! Ariana got the chance to see Jim again at this year's VMAs and this time, she made sure to get a photo with him!
Who would YOU fangirl over?
---
Comments
Popular
Related
Recent