Who are the hottest athletes on the US Winter Olympics Team? Opening ceremonies have commenced and it is time to sit in front of the couch and watch the super-talented conquer the cold while you gorge out on Ben and Jerry's new 'healthy' ice cream. We are showing our patriotism today by sharing 7 of the hottest athletes on the US Winter Olympics Team that will become your new obsession.
Table of contents:
1

Nathan Chen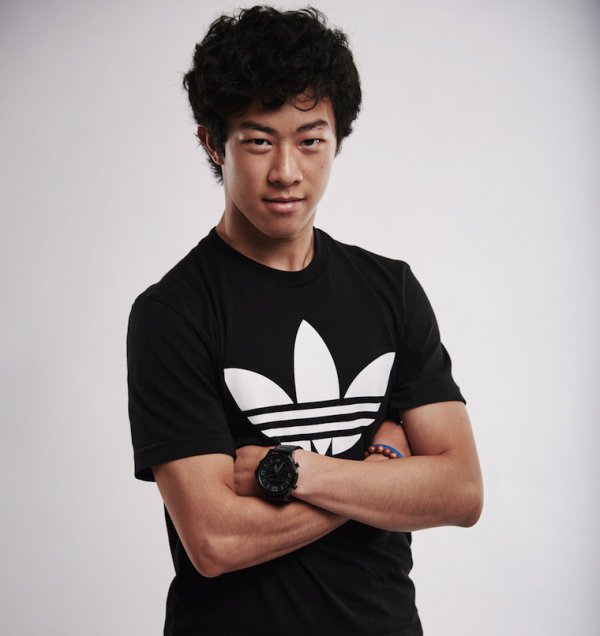 Rough starts may only lead this guy to one of the greatest redemption stories in ice skating history. The Quad King is the first skater to ever land five quads in a program. He is also used to dominating competitions as the only undefeated man skater in the world this season, so this 18-year-old is just shaking off his Olympic jitters. Be sure to turn in to watch Chen look graceful and athletic on the ice and enjoy his charisma in the interviews. Because he's definitely one of the hottest athletes on the US Winter Olympics Team.
2

Shaun White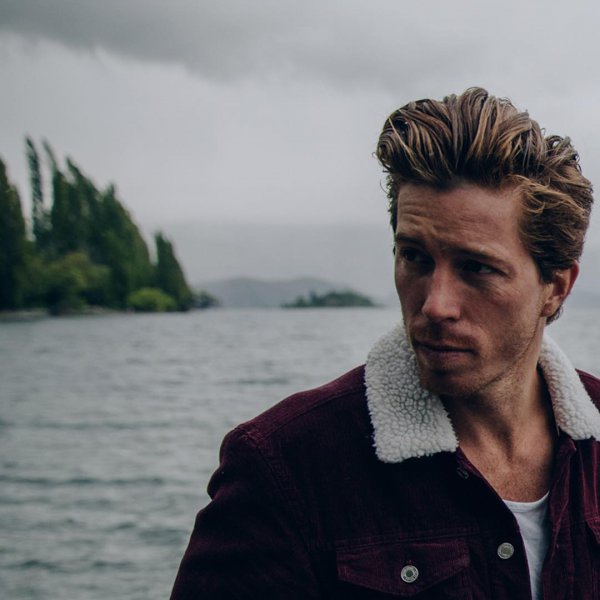 You know him, the world knows him, he's as Olympic and as American as it gets. He has enough gold medals and ESPYS to make a separate trophy room necessary. He has developed a brand and has expanded his talents to the big screen and on the guitar. Don't miss the Flying Tomato as he is sure to rock another halfpipe.
3

Gus Kenworthy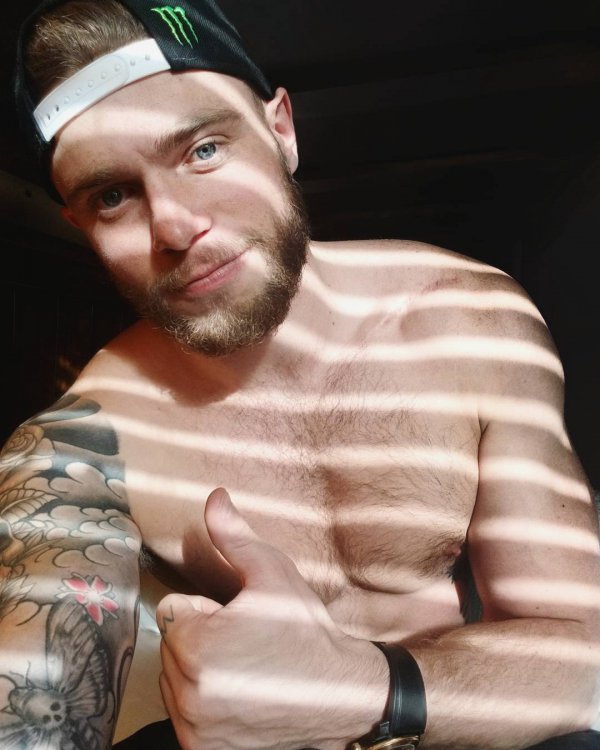 Be careful stalking his Instagram...there are some scandalous pictures of him in the slopes. Kenworthy is a freestyle skier and won the silver medal at the Sochi Olympics. After Kenworthy's ex-boyfriend sent him a photo of stray dogs at the Sochi Olympics, Kenworthy stayed in Russia for an extended period to help bring attention to the stray dog population in Sochi. This heartwarming story could melt the snow he skis down.
4

Tucker West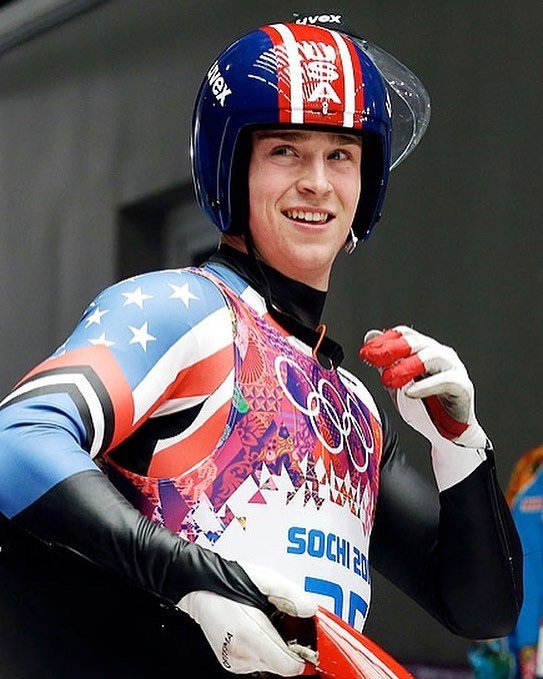 Luge is one of the most sensational and scary of the Olympic Sports. Tucker West is an American Slider and in Sochi, he was the youngest United States male to ever participate in the luge. Now this man who is proclaimed shy and single by his father is back for more and looking for a close finish to the podium.
5

Evan Weinstock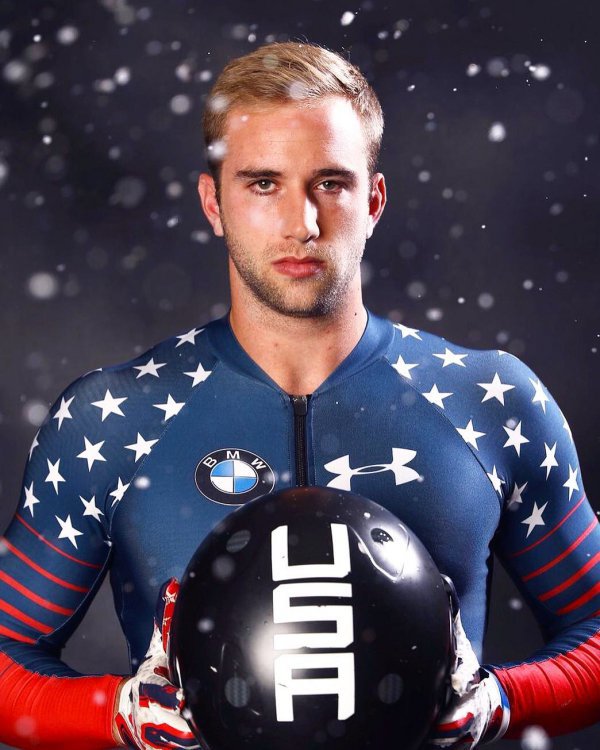 This lover of dogs and former Nevada Football Player of The Year is a contender in the Bobsled in Pyeongchang. He had a very roundabout way to become the bobsled push athlete he is today. His football career was foiled before college due to an injury, he competed in the decathlon at Brown University and even broke the school's record, however, no matter how much he trained for the Olympic decathlon he couldn't reach the Olympic team. Therefore, he switched to Bobsled and is now hitting the Olympic arena.
6

Jordan Greenway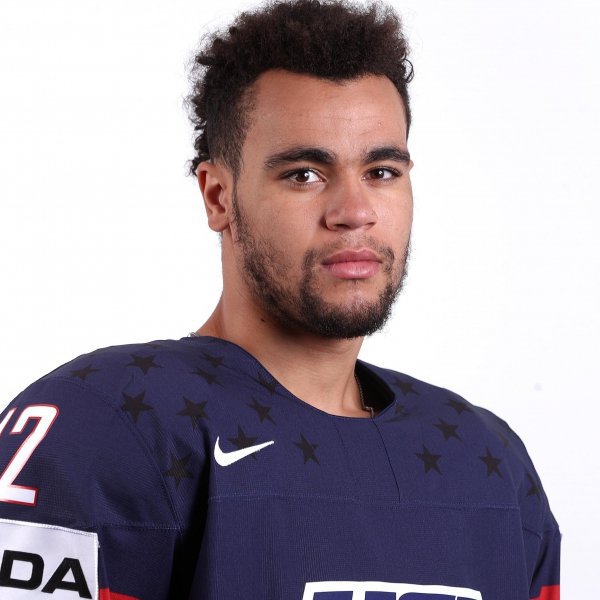 This junior at Boston University has done what hasn't been done before. Greenway will be the first African-American hockey player in the Winter Olympics. Greenway is embracing his role as a role model and understands the power that his position holds. He has represented America before at other world championships and was drafted by the Minnesota Wild.
7

Chris Kinney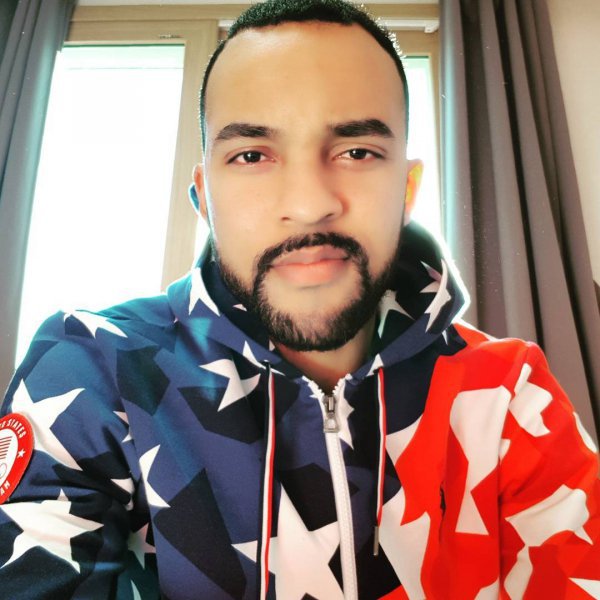 Do you love Friends? Let's be honest, who doesn't. Kinney has professed that he can quote every episode of Friends, word for word. This Georgetown graduate, who is working toward his Master's degree, placed 5th in the USA Bobsled National Push Championships. He never saw himself becoming a bobsledder and instead has done track and field and taekwondo. Cheer on this loveable nerd when he hits the ice.
Please rate this article