There are so many reasons why Lucy Hale is BFF material! She's pretty much flawless. Being her BFF would mean getting to do all the fun things she gets to do! She's insanely talented, and who knows, maybe it'd rub off on you too! Check out the reasons why Lucy Hale is BFF material. Let me know if you agree!
1

You Can Sing Together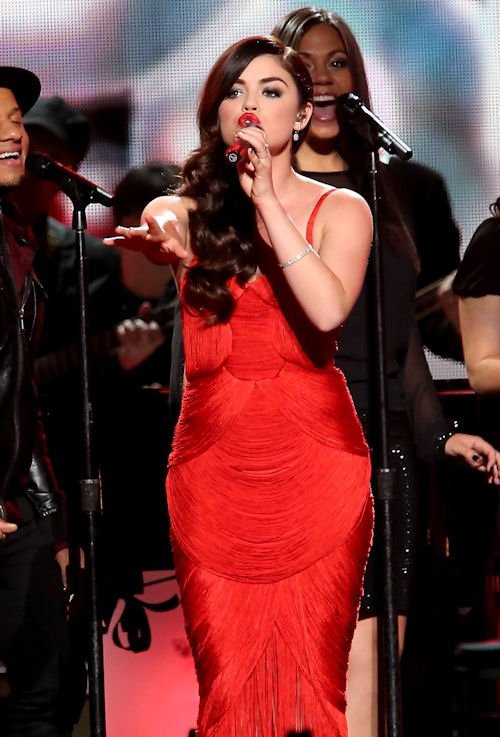 Not only is Lucy an amazing actress, she's also an incredible singer! She signed a record deal with Hollywood Records and is working on her debut country album. Her single, "You Sound Good To Me" is super catchy! If you two were BFFs, you could jam out whenever you wanted! How awesome would that be? Granted, she might sound ridiculously better than you. That's just one of the reasons why Lucy Hale is BFF material!
2

She Can Spill 'pll' Secrets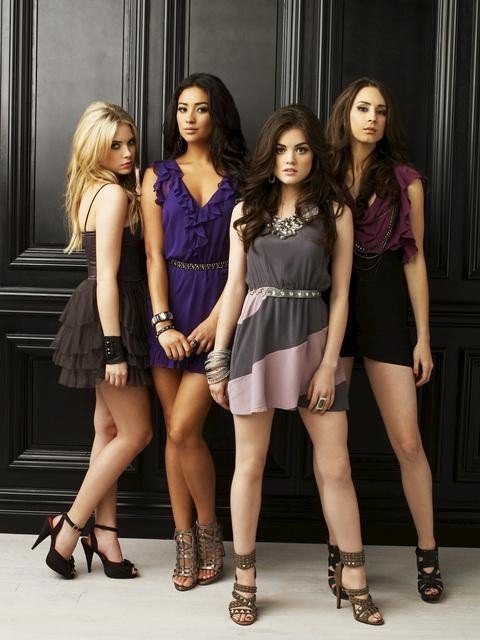 Let's be real, no one knows what's coming in Pretty Little Liars. It seems like the plot thickens with each episode! The cast's knowledge might be limited to whatever episode they're filming, but hey, that'd be enough for me! If Lucy was your BFF, you'd have all the juicy PLL secrets. Keeping you ahead of the game! Just don't be giving out spoilers to everyone!
3

Her Style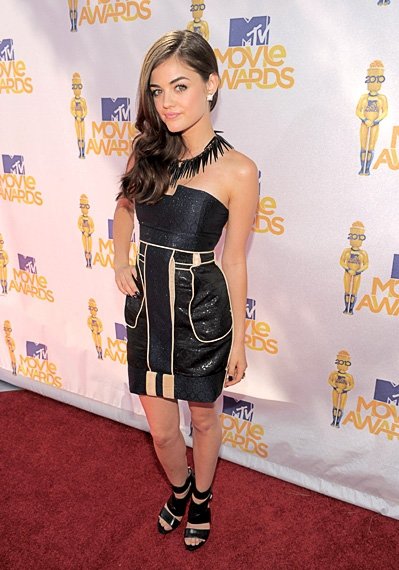 Lucy isn't afraid to take risks on the red carpet! She always looks photo-ready! When she's not getting glammed up for events, Lucy shops at flea markets. She knows it's the best place to find unique items! Shopping date, anyone? It'd be super fun to go shopping with Lucy!
4

She Loves Unicorns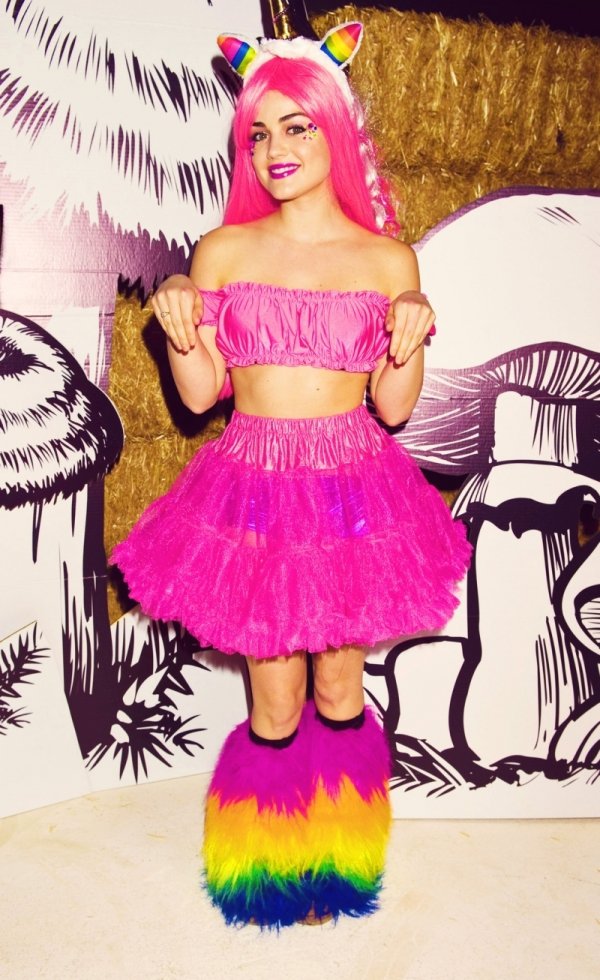 What better way to bond with someone than to gush over your love of unicorns?! Lucy's even dressed up as one for a Halloween costume! She's admitted that fans always give her unicorn-related gifts whenever they see her. If you were BFFs with her, maybe she'd share those gifts with you! Yay for unicorns!
5

She Ships 'ezra'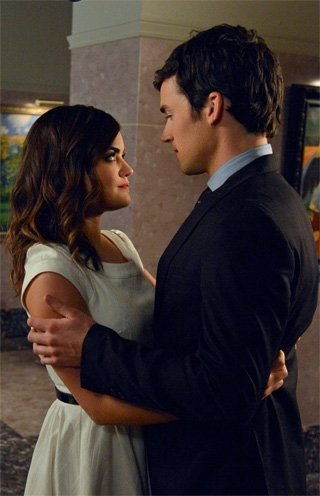 Pretty Little Liars fans LOVE Ezra and Aria together. I'm not entirely sure where their relationship will lead because things have been getting super crazy on the show lately! I don't want to spoil anything for anyone so I won't say much! However, Lucy's admitted to loving Ezra just as much as we all do. That's a key factor in finding a BFF. You must ship the same couples! Am I right?
6

She Wears Fake Glasses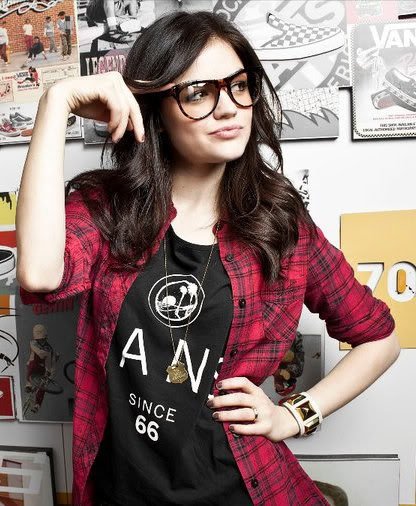 Lucy's admitted to wearing fake glasses just because they make her feel sophisticated. We've all done that. This is just another reason why Lucy is definitely BFF material! How cool would it be to just shop for fake glasses together? And then wear them out in public feeling super sophisticated. Lucy's the perfect girl for the job!
7

She's Tiny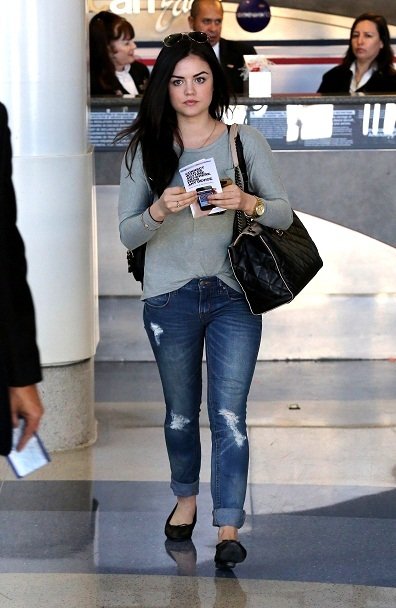 If you're short, Lucy's the best BFF to have! She's so tiny but she's so extremely fierce. Lucy embraces her height and says that she still prefers to wear flats over heels. I'm with her on that! Short girls need to stick together! If you're tall, Lucy's still the best BFF to have. After all, every tall girl needs a short BFF, right?
Well, there you have it! These are just seven out of many reasons why Lucy Hale is total BFF material. What's your favorite thing about her?