I think we can all agree that the Cannes Film Festival is home to some of the greatest fashion and red carpet looks each year. I'm still drooling over Blake Lively's multiple outfits from last year's festival. This year's event was no different. The stars were dressed to kill (or at least, impress) with their best looks ready. If you're looking for the absolute best looks from the 2015 Cannes Film Festival, you have come to the right place. These women rocked the red carpet this year!
---
1

Mindy Kaling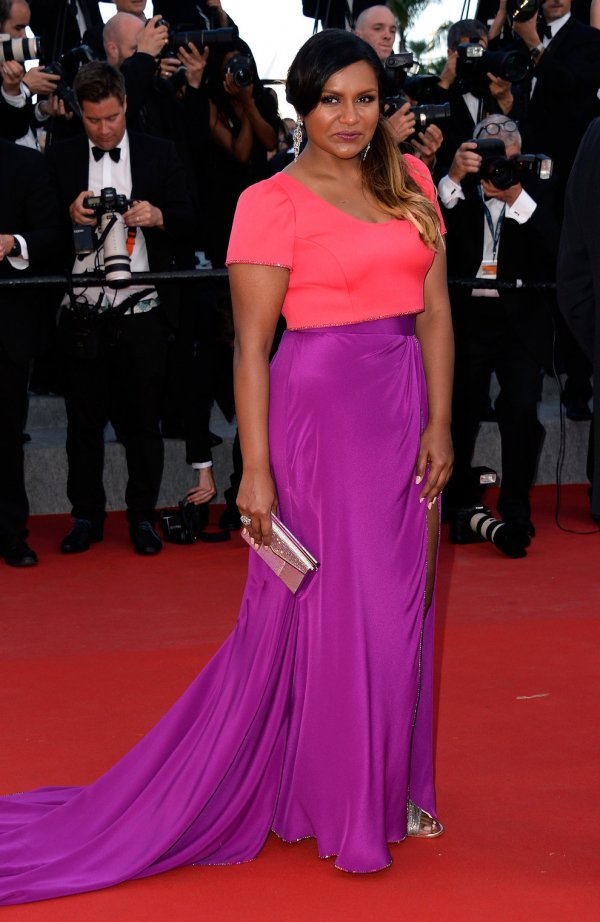 I'm not going to lie—I have been waiting with bated breath to see Mindy Kaling's dress for the Cannes premiere of Inside Out since she Instagrammed a sneak peak of fabric as she and her designer were working on it. Needless to say, it didn't disappoint. I always love when she wears color, and this was no exception. The bright, contrasting hues popped again her skin and added some much-needed color to the red carpets of Cannes!
---
2

Li Bingbing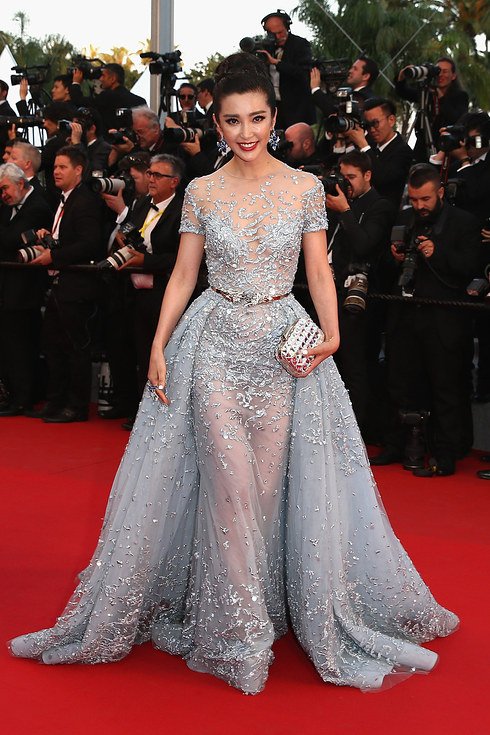 Many stunning women wore sheer, sparkly dresses to the Cannes Film Festival, but few rocked the look like Li Bingbing did. I love the light blue hue of the dress, and her accessories are just as gorgeous as the dress itself. Overall, I think everything about this look is perfect, from the dress to the hair. She looked gorgeous.
---
3

Andie MacDowell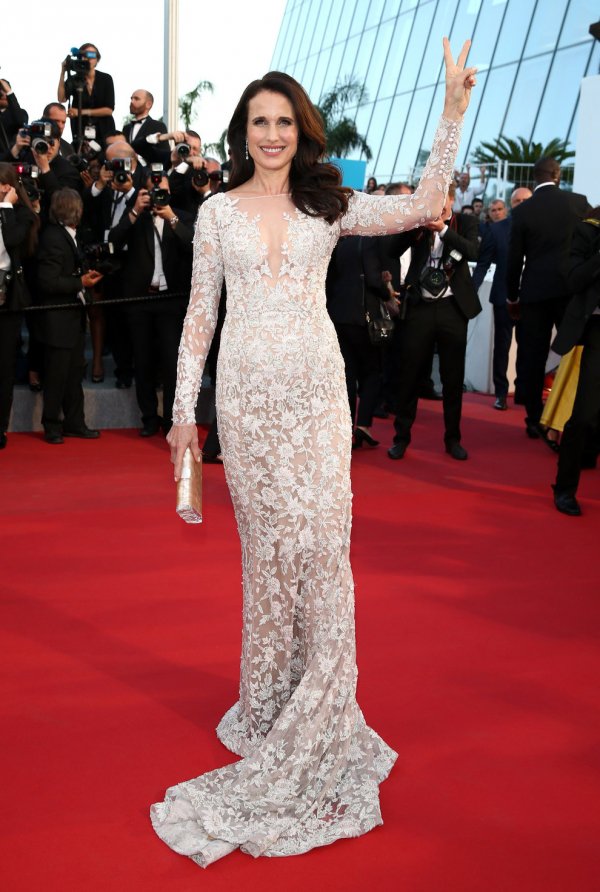 Okay, before I talk about her outfit, we need to talk about something else. If I hadn't known better, I would've thought that this picture came from the premiere of Four Weddings and a Funeral. How has Andie MacDowell not aged a day? She looks amazing in this sheer floral dress. I especially love the plunging neckline!
---
4

Emma Stone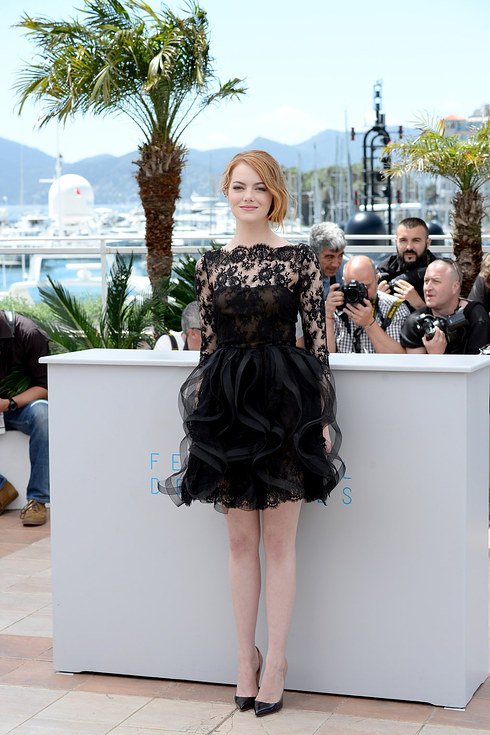 Leave it to Emma Stone to bring some whimsy to the red carpet at the Cannes Film Festival. I love the curls on the skirt of the dress, and the sheer black lace is an even more chic touch. Plus, her simple hair and black pumps make this one of her most classic, and in my opinion, iconic looks to date.
---
5

Lupita Nyong'o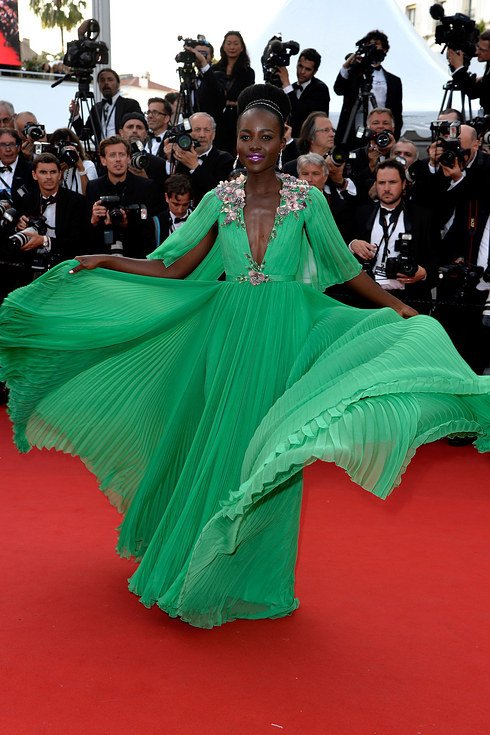 I'm fairly certain that Lupita Nyong'o stopped the world when she was seen on the red carpet twirling in this stunning emerald green dress. If anyone else had started twirling on the red carpet, we would've assumed they were crazy, and yet when it's Lupita Nyong'o, we can't get over the style star she is. The color of the dress is perfect, and so are the beautiful embellishments all over the neckline.
---
6

Salma Hayek Pinault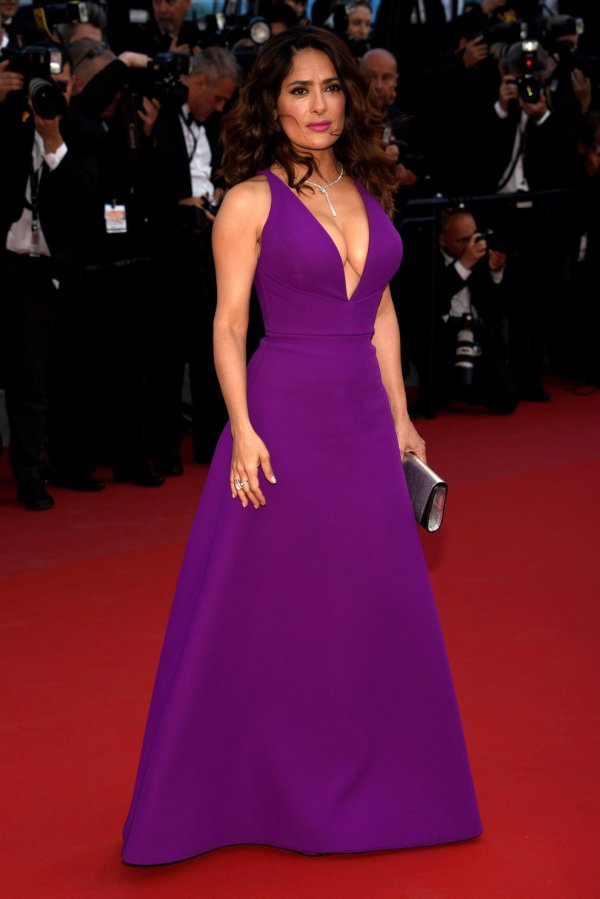 Did anyone else's jaw drop when they first saw Salma Hayek Pinault in this dress? I love everything about it, from the deep purple hue to the simple lines and silhouette of the dress. If I picked an overall best-dressed from the entire festival, she would definitely be in the running for my number one favorite look!
---
7

Amy Poehler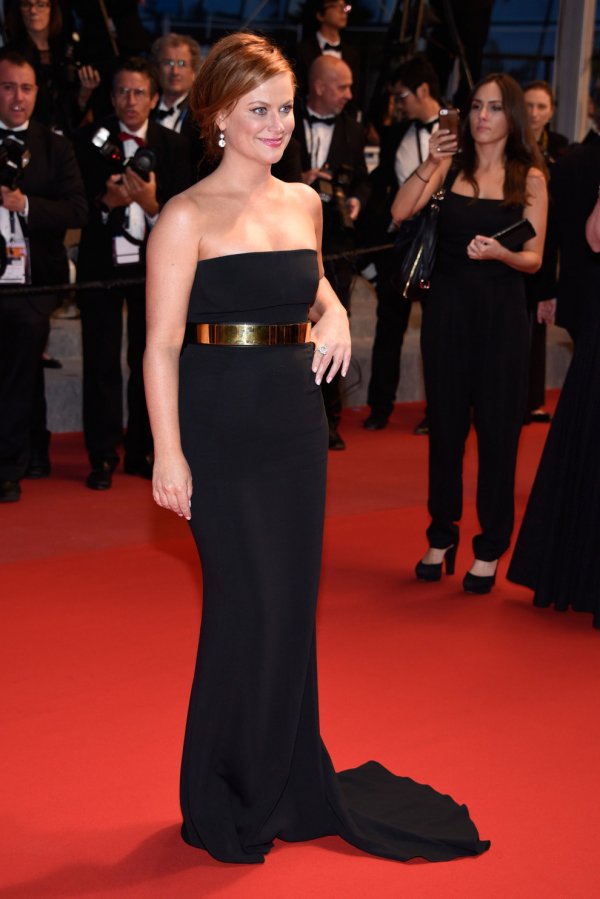 Had anyone else forgotten about Amy Poehler's drastic hair color change? I certainly did, which is what made this beautiful Cannes look even more surprising. Of course, she looked stunning in this sleek black dress and the simple gold belt, but the red hair is really what makes this look stand out, in my opinion!
What were you favorite looks from Cannes? Let me know whose dresses you loved the most!
More
---
Comments
Popular
Recent