Supermodel Chrissy Teigen is probably my all-time favorite person to follow on social media. She's hilarious! She's always posting/tweeting things that we're all thinking but are too afraid to admit. Seriously, she'd make the coolest best friend! She's constantly proving that she's just like you and me: quirky, witty, and awesome. Check out the times that she's proved she's the realest there is:
1

When She Posed for Candids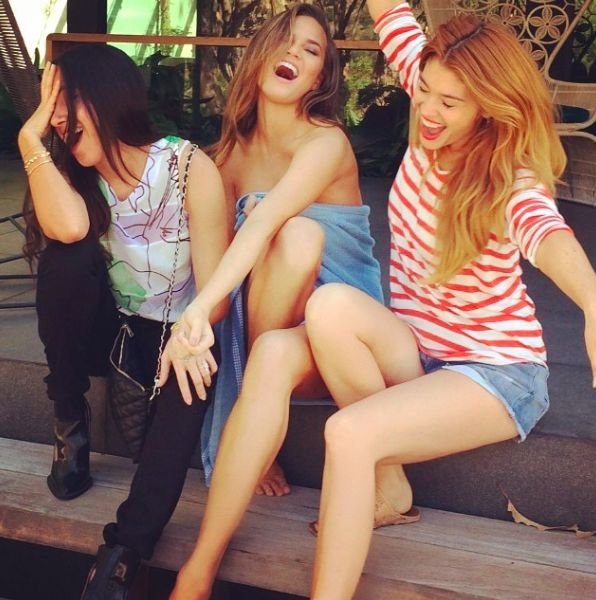 Girls, let's be real... are our "candid" photos ever really candid? Nope. LOL. We're all guilty of posing for photos that, well, look like we were "caught off guard." Unlike us all, Chrissy isn't afraid to admit it! She posted this hilarious photo on Instagram with the caption, "let's take a candid!" What's your go-to "candid" pose? Does it look anything like this?
2

When She Got Distracted at Game Night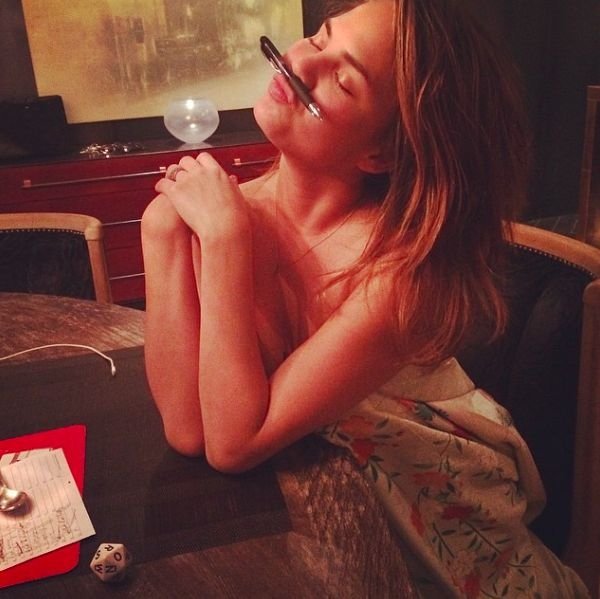 It's not about winning the game, right? It's about having fun! Chrissy posted this photo on Instagram with the caption, "Clearly I am losing scattergories." I'll admit, I am the same exact way whenever I'm at a game night. Even if you're losing, if you're having fun, you're doing it right!
3

When She Got Exhausted While Baking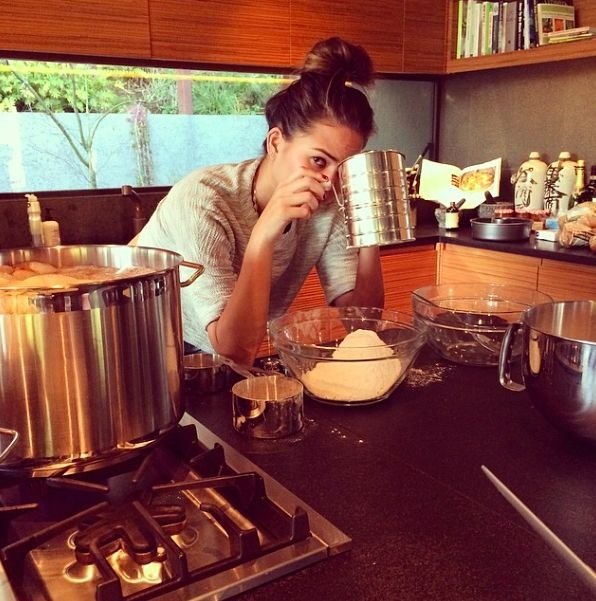 Baking is NOT as easy as it looks. It can be hard work! Chrissy knows all about this and she's not afraid to show it. She posted this photo showing just how exhausting baking really is. Don't we all look like this when it's time to bake?
4

When She Fan-girled over Beyonce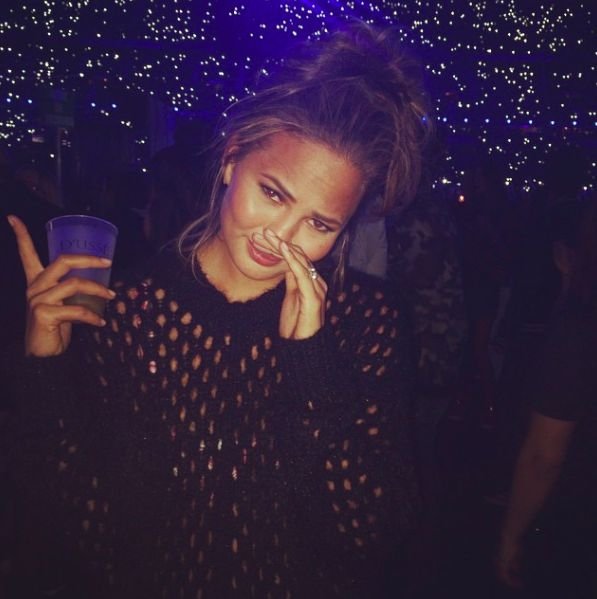 I think it's safe to say Chrissy was the most relatable person ever when she attended Beyonce and Jay-Z's concert and totally fan-girled over them. She posted this photo on Instagram with the caption, "Beyoncejay #tears." Same, Chrissy, same. I love that she's a true fan and is proud to show it!
5

When She Got Drunk before Going to Ikea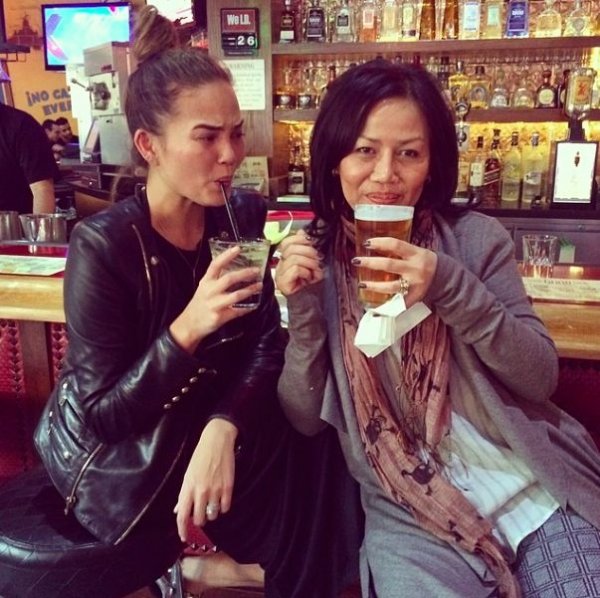 Doesn't walking around Ikea make you feel like you're Alice in Wonderland? There's just SO much to see and so many places to go! There's a good chance that you don't even see the entire store before you head out. It can obviously get a bit tiring and so, what's better than getting a drink beforehand? LOL! Chrissy posted this photo with the caption, "Mom and I pre-drinking before ikea. This seems like a good idea." Have you ever drank before shopping?
6

When She Realized Her Husband's the Best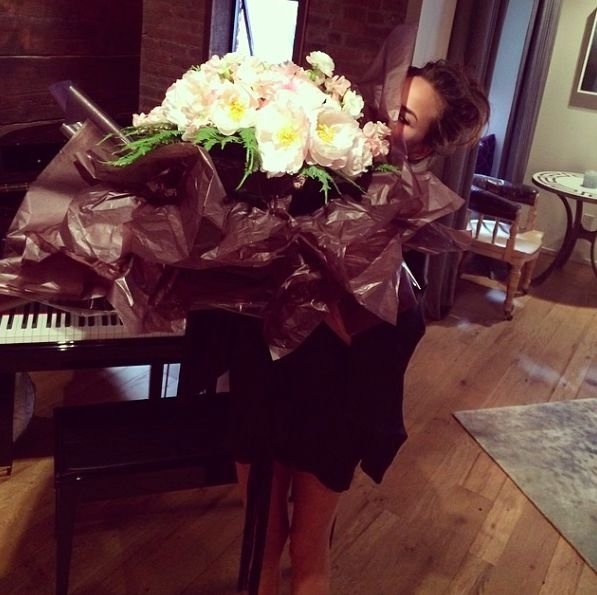 Remember when John Legend sent her flowers on her half-birthday? Yeah, that was real. They've got the CUTEST relationship! Chrissy isn't one to brag but she did share this sweet photo of his gift with the caption, "yes I die." I think we all would, right?!
7

When She Used Slang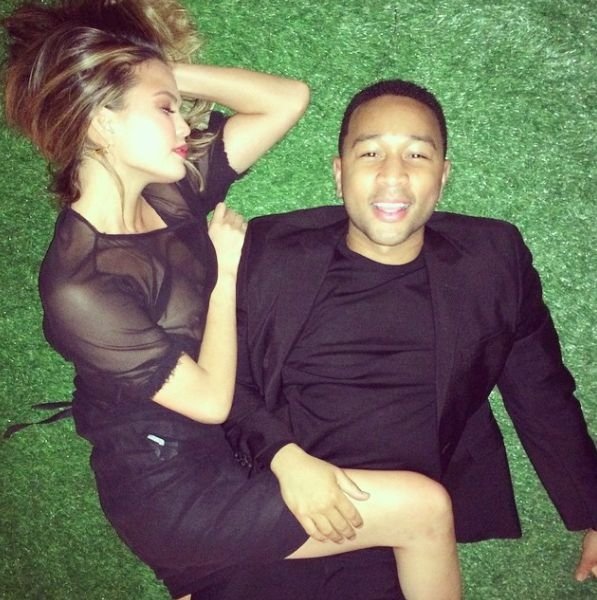 Chrissy is cool when she's not even trying to be. While hanging out with her hubby, she posted this adorable photo with the caption "bae, whatever that is." LOL! I think a lot of people would consider John Legend their "bae." Would you?
Well, there you go! These are just seven (out of many, many times) that Chrissy Teigen proved she's the coolest/realest there is. If you aren't following her on Twitter/Instagram yet, what are you waiting for? Follow her on @ChrissyTeigen on both platforms! Can you think of any funny times that Chrissy proved she's just like you and me? What do you love most about her?