There are so many fantastic street style looks from Khloe Kardashian. Her style has evolved into one that so many girls want to emulate, including me. She manages to look sophisticated and sexy all at once. That's the dream, right ladies? Check out some of my favorite street style looks from Khloe Kardashian and then let me know which look your favorites are!
---
1

Patterned Jeans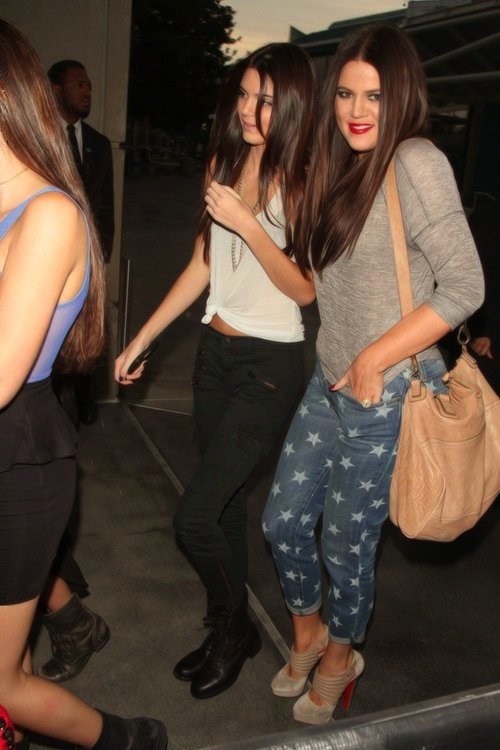 This summer, be expressive with some fun patterned pants! It's a cool way to make a fashion statement while still keeping the rest of the outfit casual. I love pairing them with a basic white tee! Patterned jeans are just one of many awesome street style looks from Khloe Kardashian that I love.
2

Neon Colors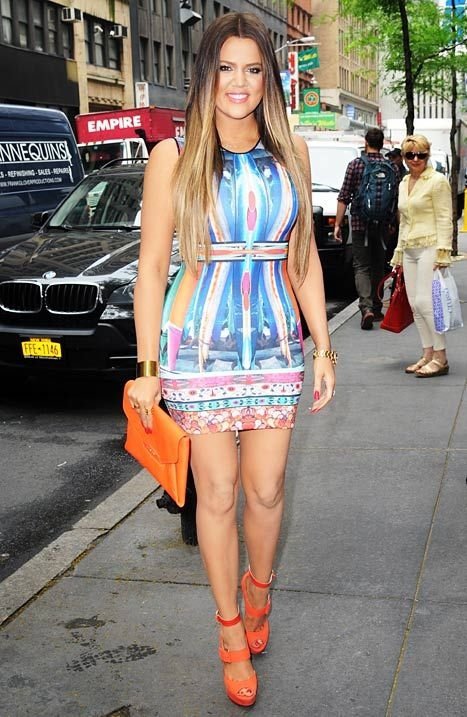 Neon colors are so much fun to incorporate into summer outfits! It can be on your dress, your jewelry, your shoes, or even a clutch. It's a great addition to any outfit because it demands attention.
---
3

Casual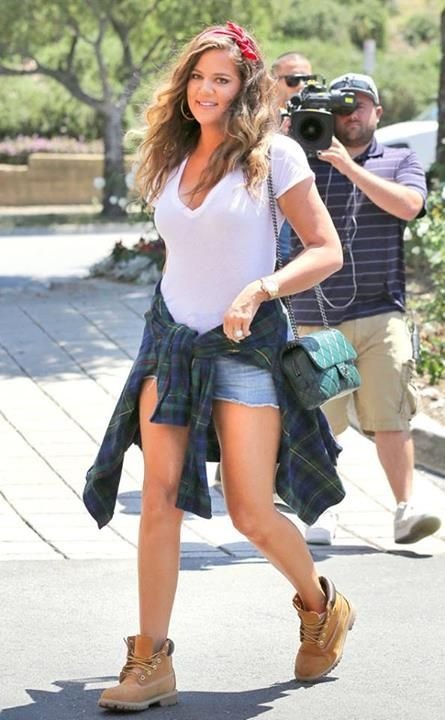 This look is one of my favorites to rock in the summer time. It's the perfect excuse to finally break out the Timberlands in your closet. Pair a white tee (feel free to swap it for a graphic one) with some denim cut offs. Get that flannel hanging in your closet and tie it around your waist. Just like that, you're ready to go! You'll look totally stylish, while still managing to keep things casual.
---
4

All-black Ensemble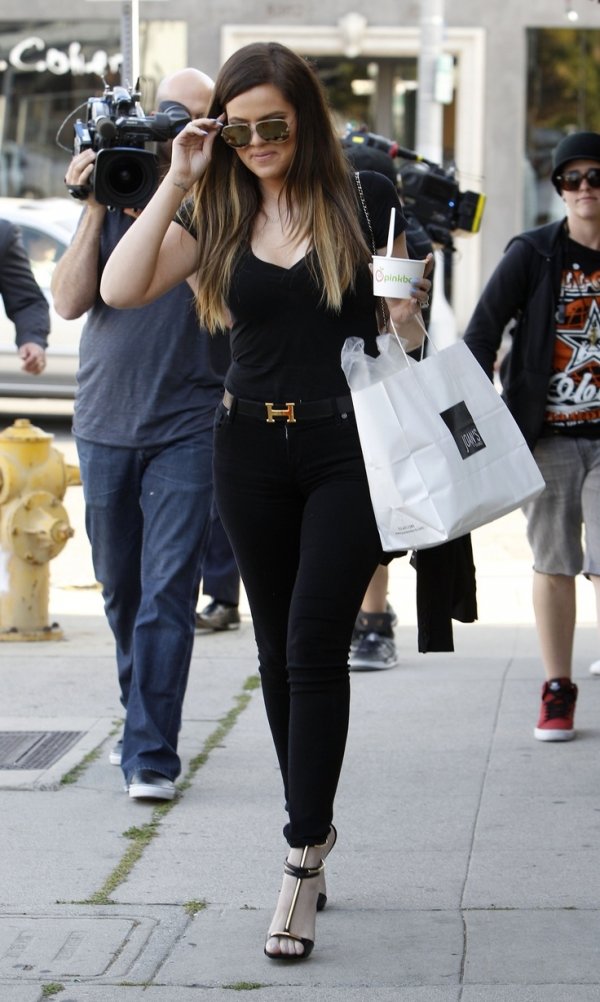 Just because the sun's out doesn't mean you need to hide all your black clothing in the back of your closet! Black is always a good idea. If you want to feel sleek, sexy, and sophisticated, an all-black ensemble will do just that for you. A plain black tee with some black skinny jeans would look great to run errands, meet your girlfriends for lunch, etc. For shoes, I'd go with combat boots!
---
5

Maxi Dress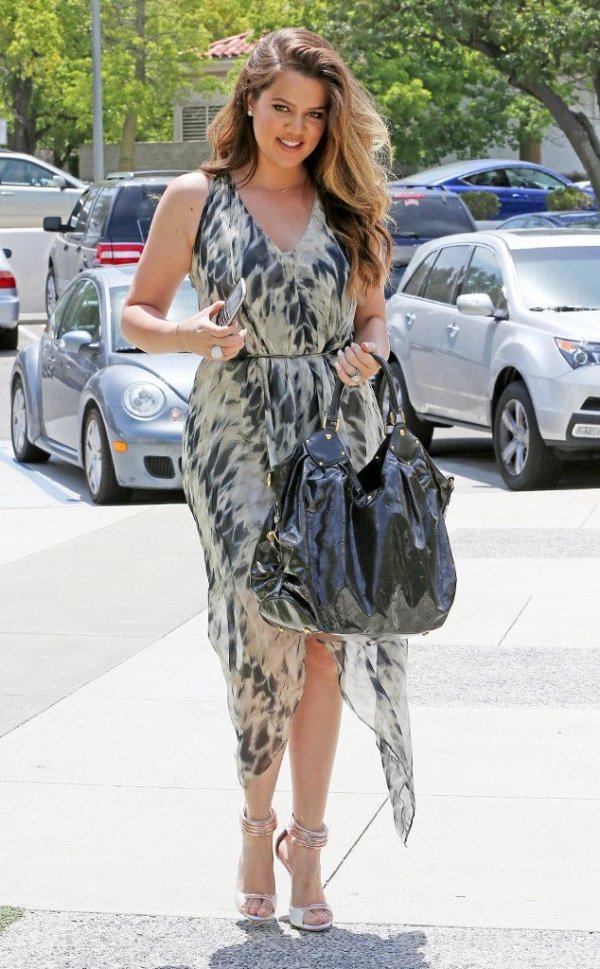 A collection of maxi dresses is a must-have in your closet. It's my go-to piece whenever I'm in a rush. It takes little effort and still makes you look incredibly put together. Since it's summertime, I'd stick with pastel or neon colors. Those look great on sun kissed skin. Patterned maxi dresses are great for any occasion!
---
6

Stripes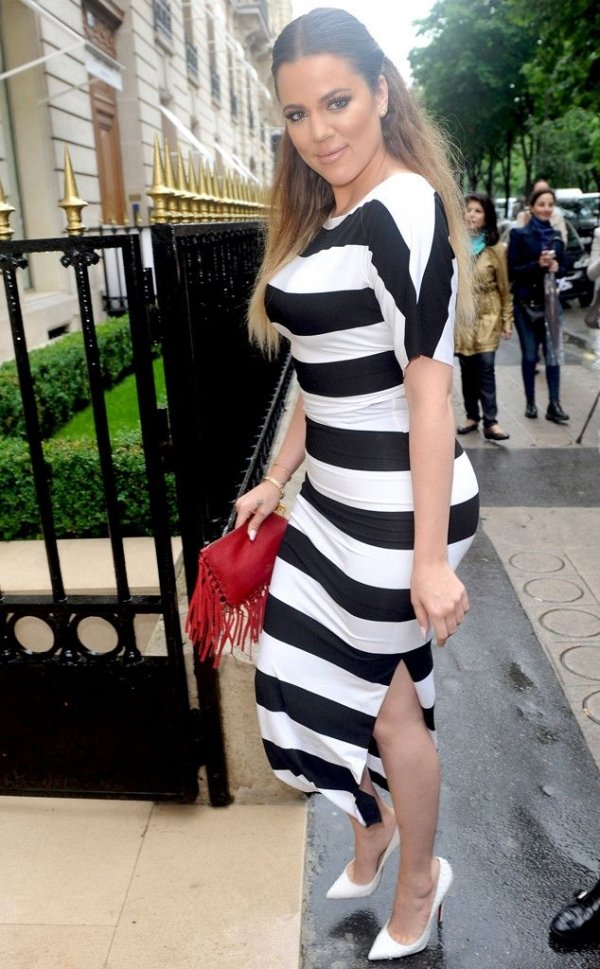 Stripes are definitely a pattern that'll never get old. It just looks good on everyone! You can find some awesome (and totally affordable) striped maxi dresses on target.com. It's the perfect summer outfit for a casual/stylish look. You could also incorporate stripes into your outfit by rocking striped blouses, or even striped shorts. The possibilities are endless!
---
7

All-white Ensemble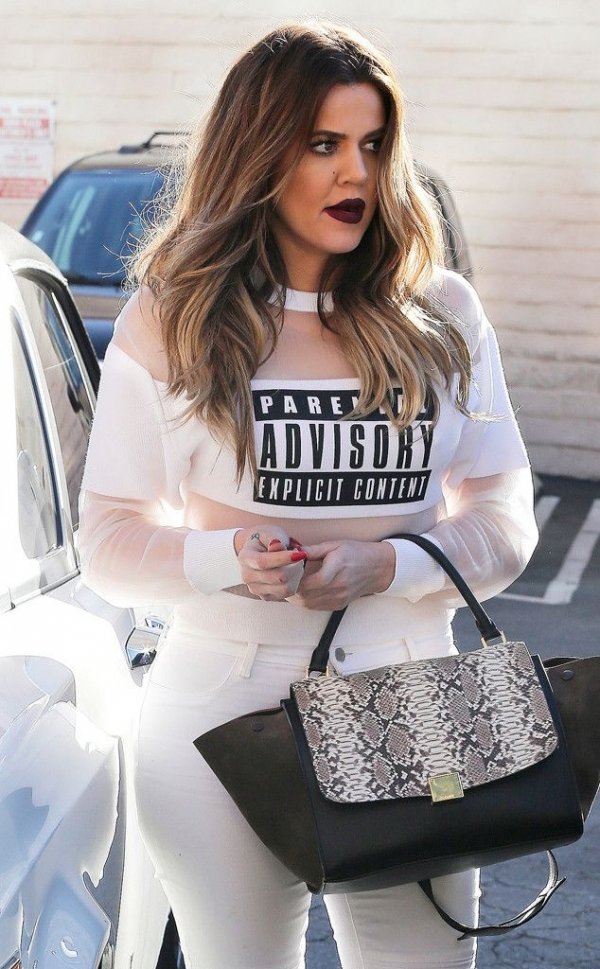 As much as I love a good all-black ensemble, I practically live in all white. It's light and breezy, making it perfect for the summer time. You could always add a pop of color by adding fun jewelry (I always go for some chunky necklaces or even some bangles)! If jewelry isn't really your thing, you can add a bold colored clutch to your outfit.
Well, there you have it. These are just seven out of many awesome street style looks from Khloe Kardashian. She's become quite the style guru and if you ask me, she's been killing it in the fashion scene. Of the list, which look is your favorite? Which look will you be recreating this summer?
---
Comments
Popular
Related
Recent