There are so many co-stars who are best friends in real life. When you think about it, it makes perfect sense. Spending so much quality time with someone is bound to inspire a strong friendship! These are just seven out of many co-stars who are best friends:
---
1

Shay Mitchell & Ashley Benson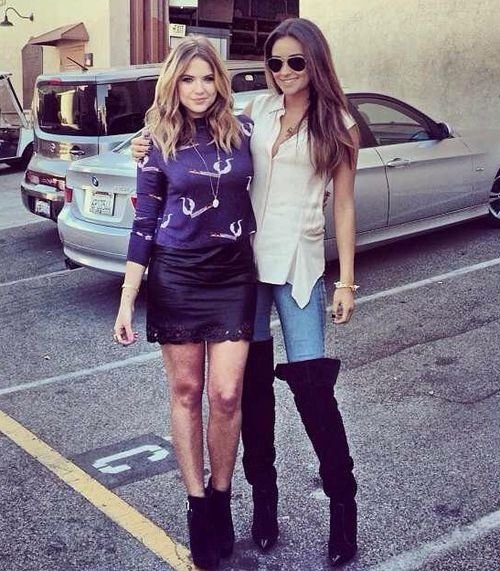 Although the whole cast of Pretty Little Liars is pretty tight, Shay Mitchell and Ashley Benson have one of the strongest friendships. The duo is constantly hanging out off-set and even vacation together! They've also dubbed their friendship #ButtahBenzo so if you go look through that hashtag on Instagram, you'll see tons of cute pictures of them! These two are just some of the many co-stars who are best friends.
2

Laura Marano & Raini Rodriguez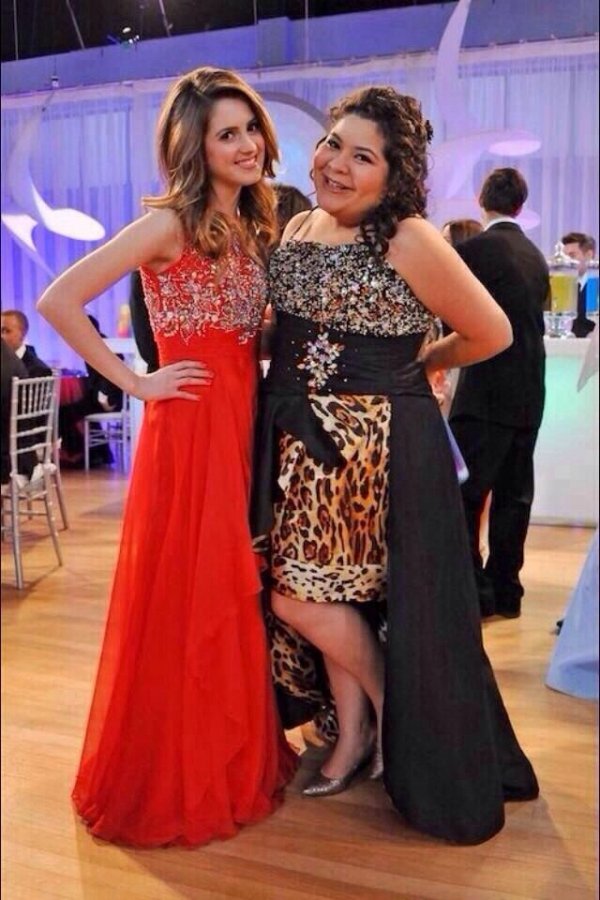 Laura and Raini play best friends on Disney Channel's Austin & Ally and the two have also developed a pretty strong friendship off-camera. When their show got renewed for a fourth season, Laura said that "Raini was the first person I called, of course!" Aw!
---
3

Rowan Blanchard & Sabrina Carpenter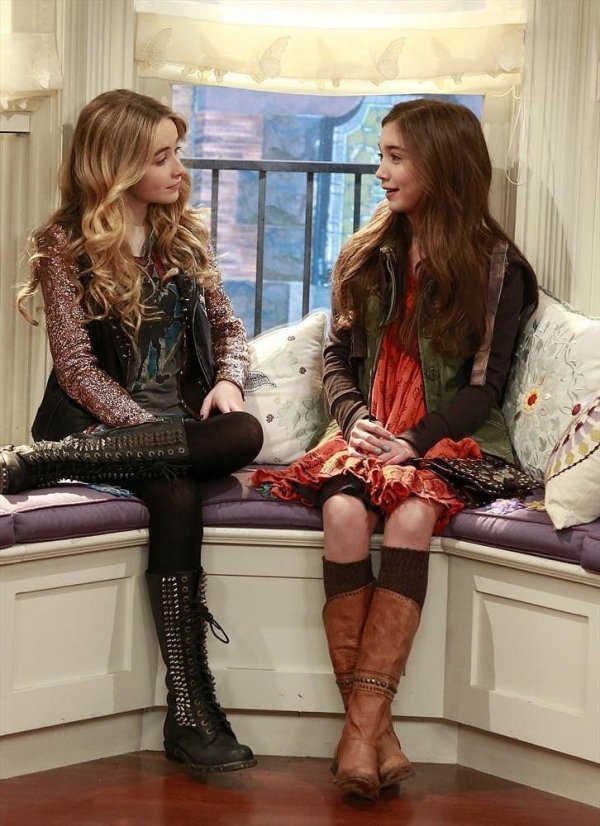 Disney's newest series Girl Meets World will introduce you to your new favorite BFFs, on and off camera. Rowan Blanchard and Sabrina Carpenter met at the GMW audition and have been inseparable ever since! The girls are always posting sweet photos together and sending each other encouraging tweets. How adorable!
---
4

Zach Braff & Donald Faison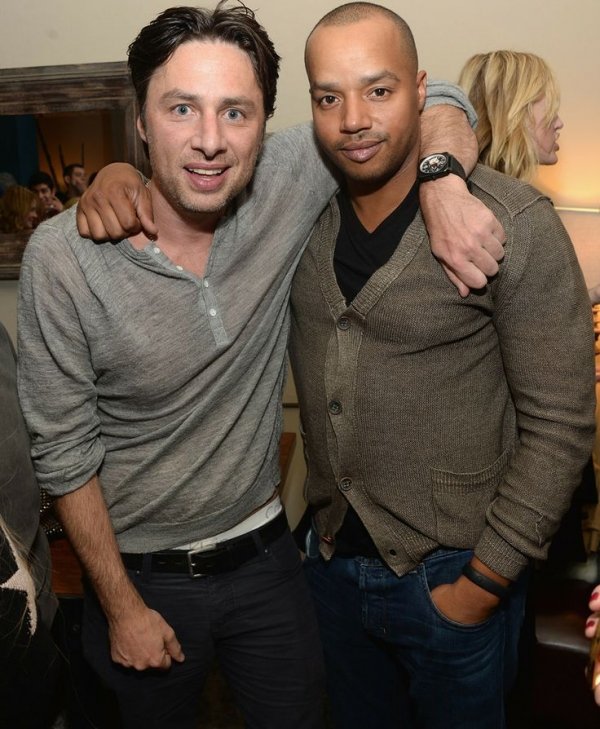 Zach and Donald bonded during their time on Scrubs and they've easily become my all-time favorite bromance. Actually, the two believe they're the ones who even created that term! "We get really offended when we hear of other people getting credited for inventing 'bromance'. The bromance started with me and Donald," Zach said. LOL! The two are so close that Zach was actually a groomsman at Donald's wedding and is godfather to his son, Rocco!
shannon
is my fav love those two guys...
---
5

Tina Fey and Amy Poehler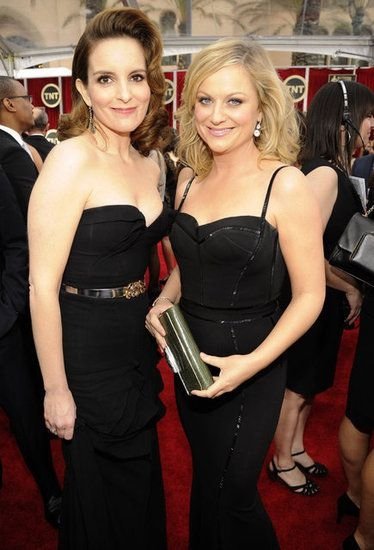 These funny ladies met in Chicago during an improv class, and it led to a long-lasting friendship that I can't help but love. They had incredible chemistry on Saturday Night Live together and have worked together on various projects after that. In fact, they have a film called The Nest coming out next year!
---
6

Ben Affleck & Matt Damon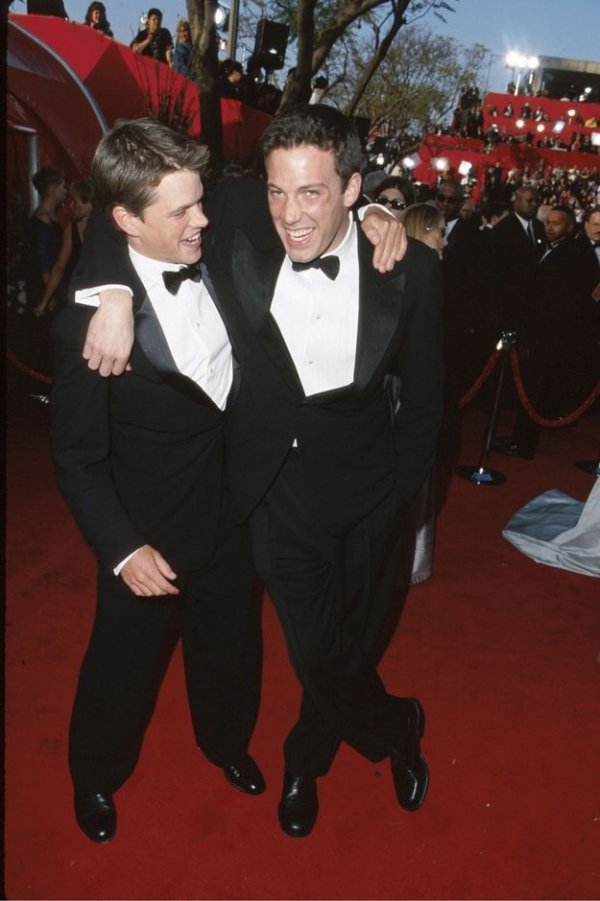 Did you know that Ben and Matt are actually childhood pals? Aw! They co-wrote and starred together in 1997's Good Will Hunting and became one of Hollywood's best bromances through several films. The two even co-founded a production company together! Now, the duo lives across the street from each other - just like the old days. "Matt lives down the street from me like he used to," Affleck said. "His kids are living with him, the way we used to live with our folks. The only difference is that we have pools."
---
7

Cameron Diaz & Drew Barrymore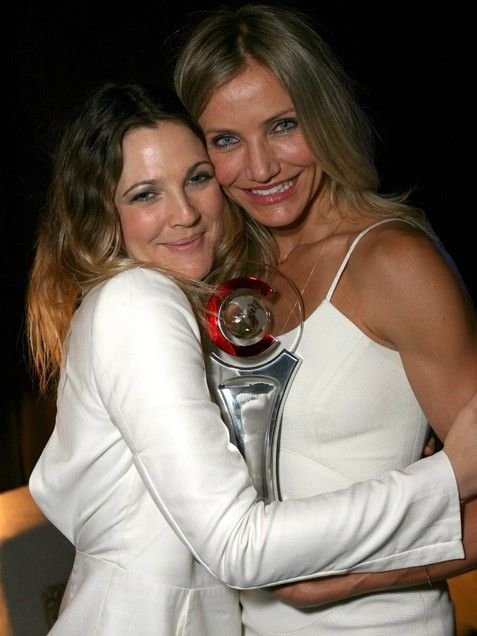 Diaz and Barrymore actually met when they were young but didn't really bond until the set of Charlie's Angels. "Cameron Diaz is one of the greatest friends anyone can ever have. She has so much love to give," Drew said. The two are so close that when Barrymore gave birth to her second child, Diaz shared her excitement during an appearance on the Tonight Show with Jimmy Fallon by telling him, "We had a baby girl!"
Well, there you have it. These are just seven (out of many) co-stars who've become best friends in real life! Can you think of any others?
---
Comments
Popular
Related
Recent