Long hours, intense romantic scenes, secluded locations … I can totally see how romances can spark between celebrity couples that met on set. You would think that the great chemistry we see between our favorite actors and actresses is due to their great acting skills, but the chemistry is just as real in real life as it is on set! It's true, just like the rest of us; many stars find the love of their life at work. So here are 7 of those super adorable celebrity couples that met on set!.
---
1

Miley Cyrus and Liam Hemsworth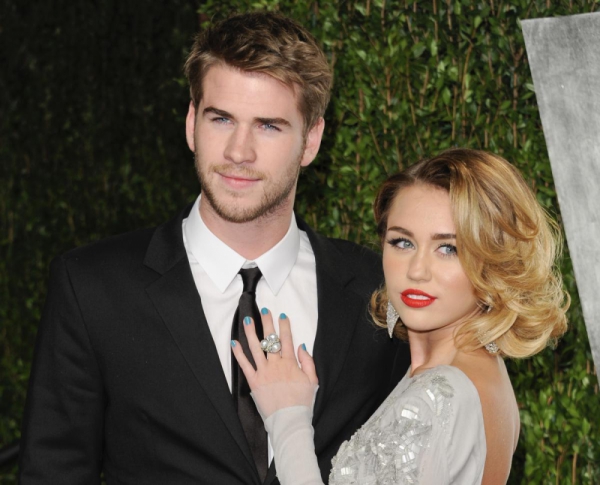 This is one of my favorite celebrity couples that met on set! They met on the set of a coming of age adaptation of a Nicholas Sparks novel, "The Last Song." All of the Nicholas Sparks movies must force some magnetic pull between the celebrities that star in them, because just like Rachel McAdams and Ryan Gosling, Cyrus and Hemsworth began their relationship while filming on set. We don't blame them! I don't think anyone can resist the romantic nature of the script.
---
2

Channing Tatum and Jenna Dewan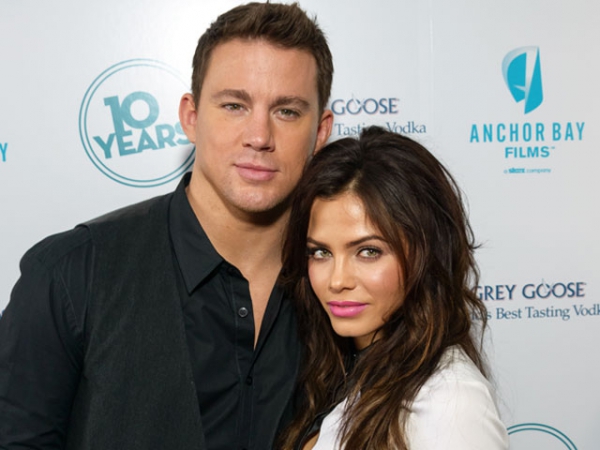 Dewan and Tatum first met while filming "Step Up" in 2005. They began dating after the film was finished and later got married in Malibu in 2009. A couple of years and one wedding later, Dewan and Tatum welcomed the most genetically gifted child and named her Everly. This is a perfect example of living happily ever after!
3

Emma Stone and Andrew Garfield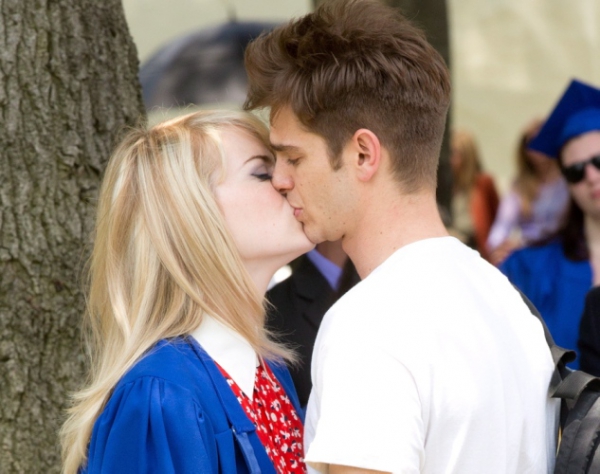 Stone and Garfield met on the set of "The Amazing Spider-Man." It all began slowly with casual chats and messing around, but something felt different for both of them. Andrew Garfield said, "She keeps you on your toes and that wakes you up." Well, he is in luck because Emma Stone was recently voted the female celebrity that most men want to be dating according to AskMen.com!
---
4

Brad Pitt and Angelina Jolie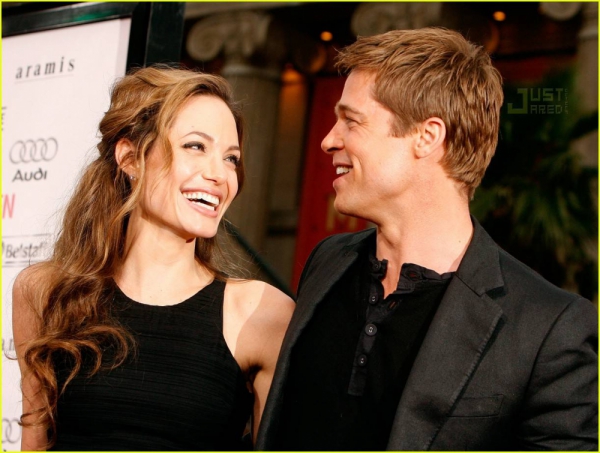 Brad Pitt and Angelina Jolie met on the set of "Mr. & Ms. Smith" in 2003. Although at that time Brad Pitt was still married to Jennifer Aniston, he admitted that he completely fell in love with Jolie while shooting the movie. Over the course of their 8-year relationship, they build a family of their own with 6 kids and are still going strong!
---
5

Ginnifer Goodwin and Josh Dallas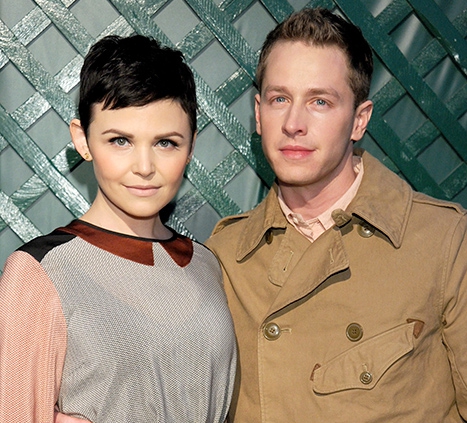 Co-stars Ginnifer Goodwin and Josh Dallas portray a fairy-tale romance between Snow White and Prince Charming on ABC's show "Once Upon A Time." Although their relationship on screen is definitely magical, I must admit their relationship in real life may actually be even cuter. Josh Dallas said it himself, "I think falling in love is always a surprise, right? It hit me like a blinding light; I thought 'I'm in trouble now.'" Okay, it doesn't get any cuter than this!
---
6

Emily VanCamp and Joshua Bowman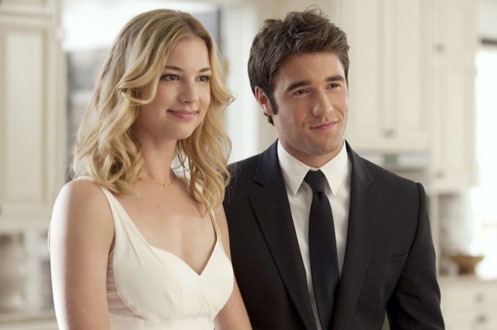 The couple began dating just a few months after the premiere of their new show "Revenge," in which they portrayed an on-screen couple. When it comes to their relationship the couple doesn't care about all the hoopla, even Bowman himself prefers his girlfriend glamour-free. Now that's a sign of a great guy!
---
7

Blake Lively and Ryan Reynolds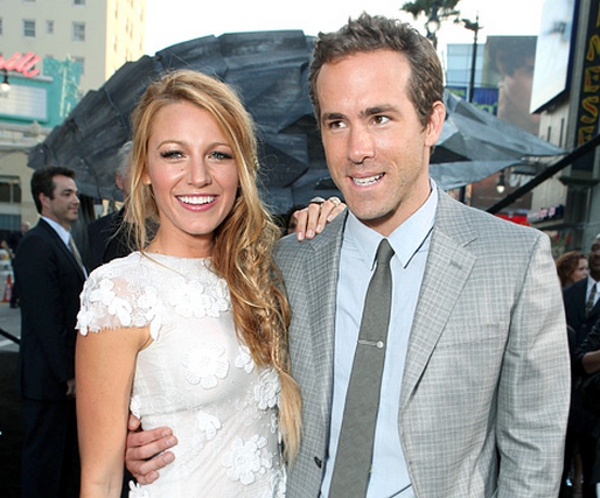 After starring in "The Green Lantern" together, it was no secret that sparks were flying between the co-stars. However the top-secret wedding ceremony that the couple managed to pull off only about a year after they began dating was a definite surprise. The ridiculously good-looking couple appears to be happier than ever and as a big fan of them, I hope it stays that way!
I think that most of these actors are so good at what they do, that sometimes their acting comes to life and suddenly life imitates art! Which couple from this list is your favorite? Share you thoughts!
---
Comments
Popular
Related
Recent