Celebrities live a public life and get judged for every move that they make, but they don't make it easier on themselves when they get some of the worst celebrity tattoos! Don't get me wrong: I love tattoos! But I think nowadays people are less careful with what they get, hence the misspelled tattoos or having to remove the names of their ex-boyfriend/girlfriend. So if you are contemplating getting a tattoo, go through this list of the worst celebrity tattoos first before making a decision!
---
1

Cheryl Cole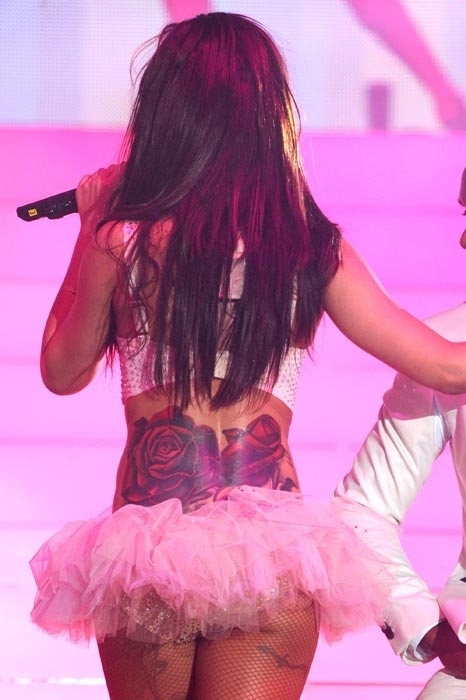 The singer got a massive tattoo of roses located on her lower back that covered an old tattoo of a butterfly, which supposedly had a deep personal meaning of a fresh start… Well, so much for that. Although the whole concept of roses on your back sounds great, the humongous size of it and positioning are definitely not flattering and don't compliment her gorgeous physique! I wish it wasn't true, but this is one of the worst celebrity tattoos.
---
2

Justin Bieber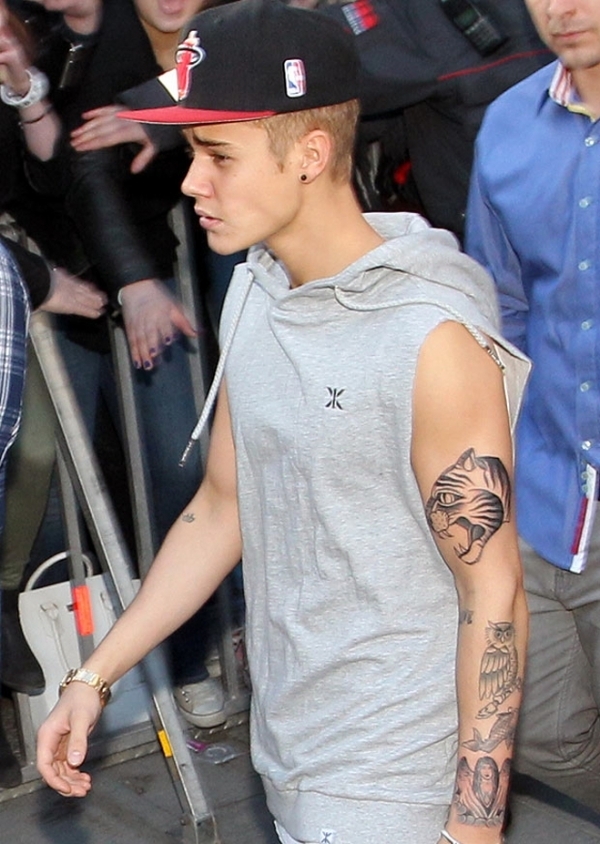 Justin has a lot of tattoos that have sentimental value to him, like a recent tattoo of his mom's eye to represent that she is always watching over him. However, there is one tattoo on his arm of a woman, who strangely resembles his ex-girlfriend Selena Gomez with wings. Isn't there some kind of a rule that says "don't get a tattoo of your boyfriend or girlfriend"? Since there is a big chance your relationship is not permanent like the tattoo is? Not only that, but it looks like one of his friends just attempted to draw it with a Sharpie. Sorry Biebs!
---
3

Johnny Depp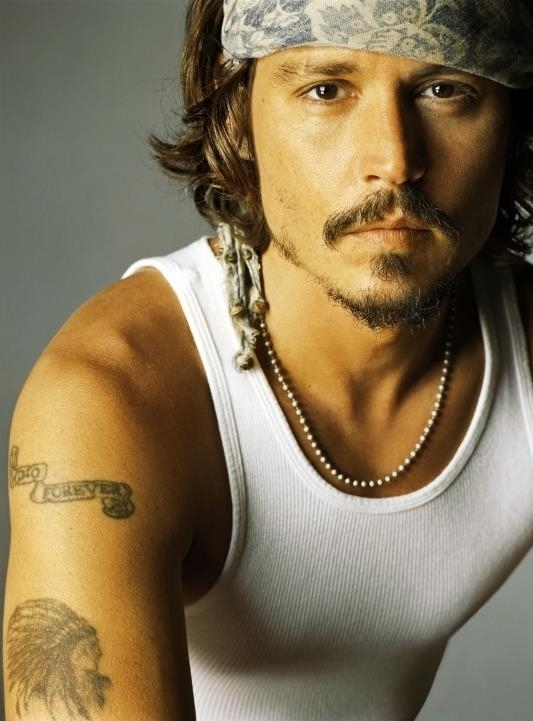 Johnny Depp had "Winona Forever" tattooed on his arm during his three year engagement with Winona Ryder, but altered it to "Wino Forever" after their break up. I don't know if I would want an alcohol reference on my body, but hey at least it's still not the name of his ex-fiancé! Good save … I guess?
---
4

Ashley Greene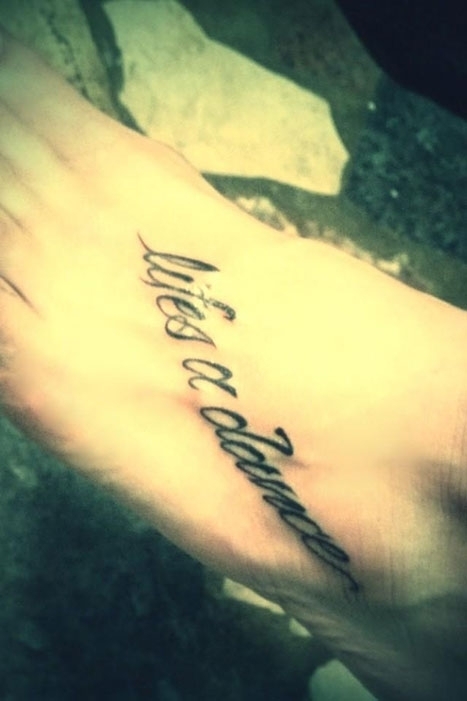 Ashley Greene has a tattoo of "Life's a dance" on her foot, which is actually really cute! But wait look closely, something is definitely missing! Yes, you guessed it, the word "life's" is missing an apostrophe. Yikes! Looks like somebody forgot their punctuation, but at least it's an easy fix.
---
5

Lil Wayne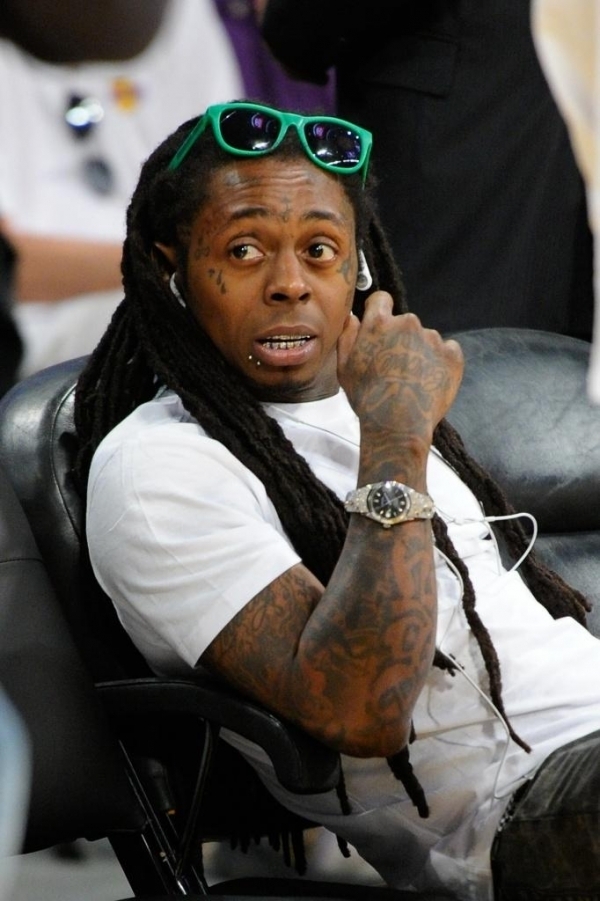 Lil Wayne has a collection of tattoos on his face and one of them is the word "Baked" located on his forehead. Apparently the tattoo is a logo for some skateboard company but it doesn't make it any better, because the rapper wouldn't even be able to read the tattoo himself since in the mirror it appears as "dekaB." So whatever irrational decision you have made lately, at least it's not as bad as this tattoo!
---
6

Steve O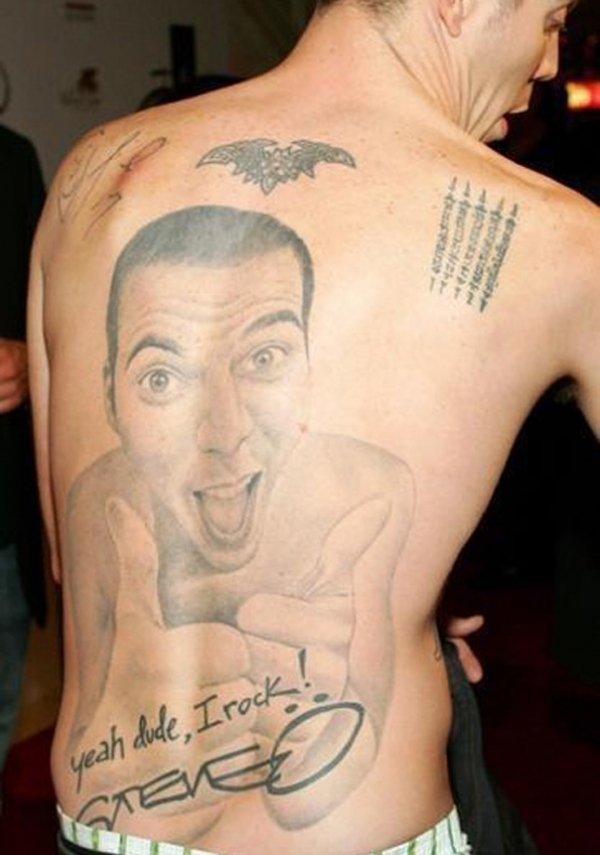 If there was an award for the worst celebrity tattoo, I think Steve O would take home the prize! Among the sea of Steve's terrible tattoos, the one that stands out the most is a self portrait located on his back with a caption of "Yeah dude, I rock!" Although the idea of a self portrait with a face bigger than your actual face is not the first thing that comes to mind when getting a tattoo, it definitely describes his personality.
7

Pink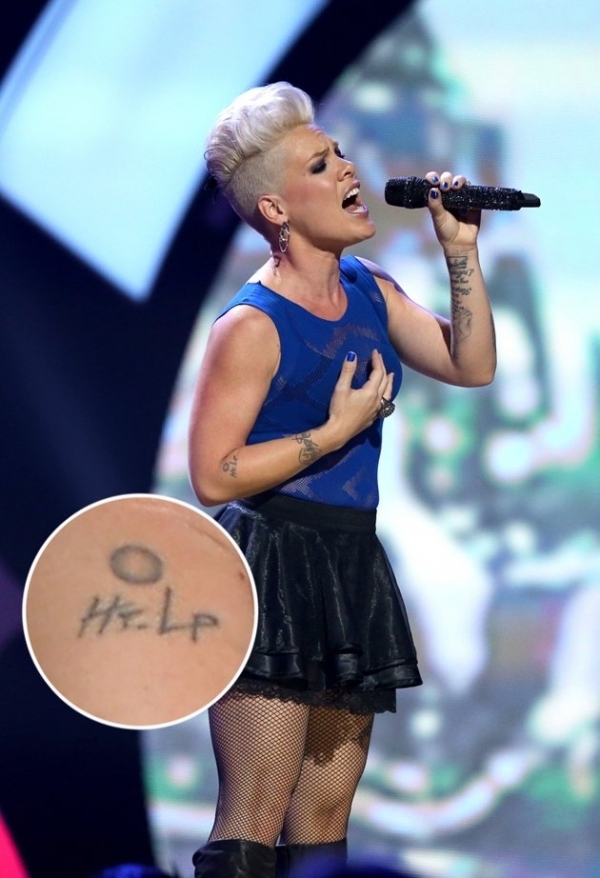 Pink got a help button tattooed on her arm so she would have something to press when she feels overwhelmed. However, the singer joked around saying that so far it has failed her and that she "needs to get it activated." I wonder how many people purposely pushed her button just to annoy her!
---
8

Ryan Cabrera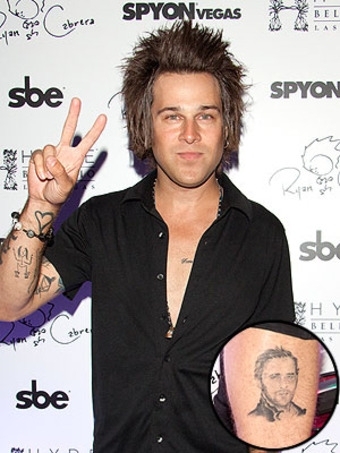 Seriously, why does he have a tattoo of Ryan Gosling? OK, maybe he is inspired by him and looks up to him. But, is that really a good reason to get a tattoo of the guy on your body? I wonder if Ryan Gosling knows about this tattoo?!
---
9

Nicole Richie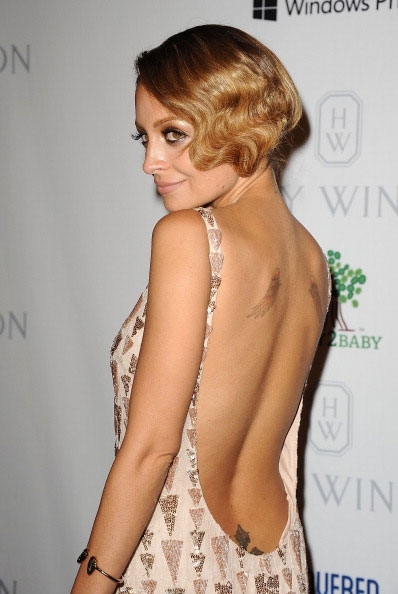 So you love GOD and Jesus, and that's great, but is the top of your butt really the best place to show your love for your religion? Probably not the best tattoo idea, what do you think?
---
10

Stephen Baldwin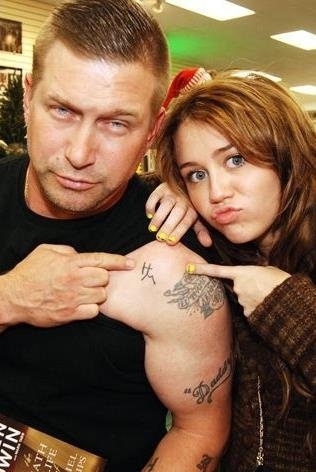 Did you know Stephen Baldwin has a Hannah Montana tattoo? Well, it's just the initials "H.M.", but it represents the show. He claims to have gotten it after making a bet with Miss Cyrus, and said he would get it if she gave him a guest role on the show. Not sure that ever happened after he did his part in the bet!
---
11

Miley Cyrus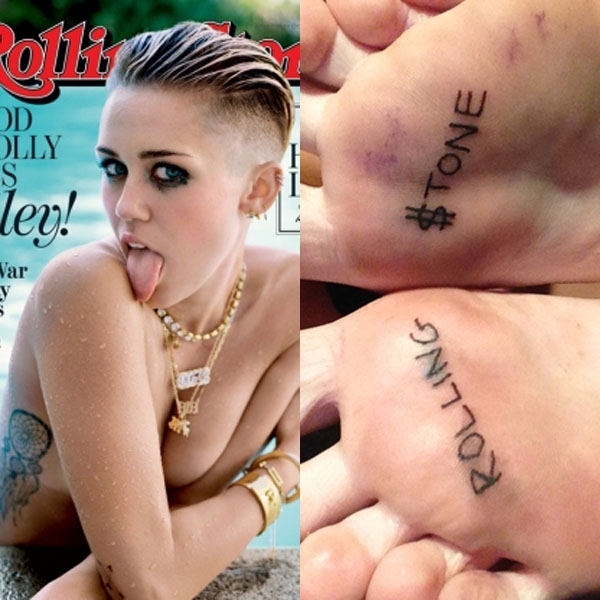 Speaking of Miley, have you seen this newest tattoo of hers yet? For her first ever cover on the Rolling Stone magazine she wanted to do something big to remember it by. Because, that's what everyone does when they're on the cover of a magazine, right?
Even though I am a big fan of some of these celebrities, it definitely makes me wonder what they were thinking before getting their tattoos. At least they can afford removing them! What's your opinion on these tattoos? Share in the comments!
---
Comments
Popular
Related
Recent