Sometimes we can't help but buy into celebrity endorsed products because we love them or want to use the same products as they do, but some celebrities have made some bad business decisions by endorsing these 10 worst celebrity endorsed products. I understand, they have to make money but that doesn't mean we have to buy these bad products!
---
1

The Kardashians and Quick Trim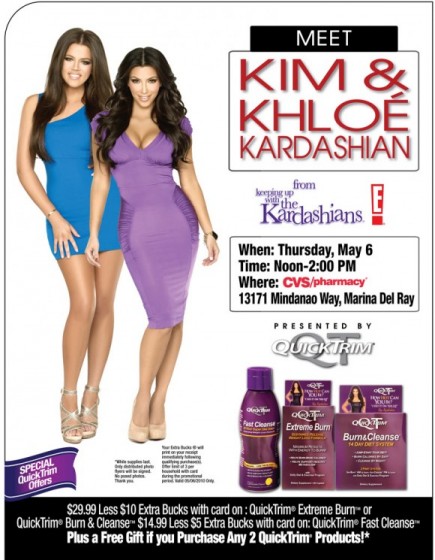 The sisters Kardashian are the queens of endorsements and although I love them, the trio has made their share of bad endorsements; remember the Kardashian Kard? I can't help but list their Quick Trim endorsement since they're currently facing a $5 million lawsuit as people are claiming that their marketing was false and misleading. Plus, we all know that diet pills aren't the way to go for weight loss.
---
2

The KISS Casket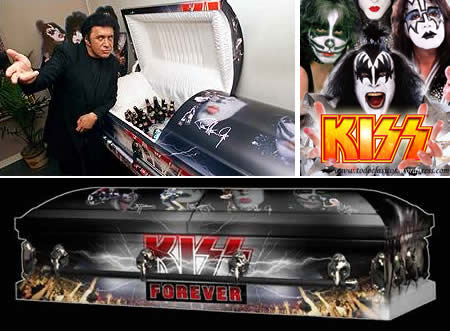 KISS is legendary, but this has to be one of the worst celebrity endorsed products ever! Frankly, I would never buy a casket from a celeb regardless of who they are! Unfortunately, the KISS casket is no longer for sale but it was selling at a cool $4,700 at one time and the band's site was pimpin' the casket as an ice cooler as well as a casket. Talk about getting more bang for your buck!
---
3

Heidi Klum's Fruit Flirtations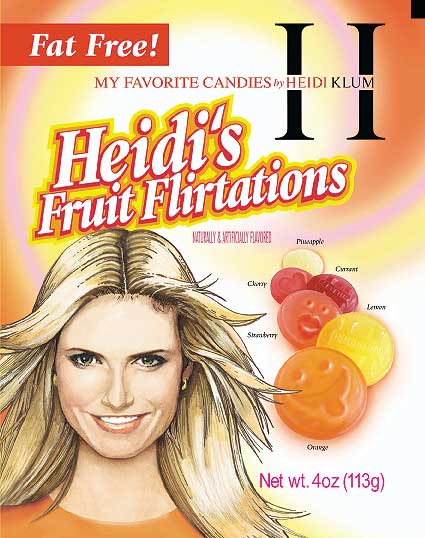 Heidi Klum is one of my favorite models, but this celebrity endorsed product Fruit Flirtations is bizarre and questionable. Fruit Flirtations was marketed as a fat free, healthy candy that was supposedly the favorite candy of HK. The bag features of a sketch of Heidi's lovely face and although it's touted as a healthy treat, it's actually full of sugar and carbs as most hard candies are.
---
4

Paris Hilton's Creativity Collection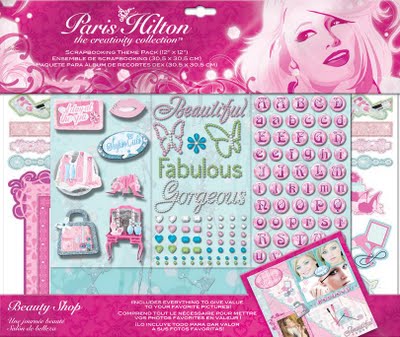 Paris is another frequent product endorser who has her name attached to loads of things from perfumes to dog dresses, but she might've taken it too far with the Creativity Collection. This celeb endorsed product features stickers and all the necessities for a fun day of scrapbooking. Oh yeah, Paris is so crafty; I always search for her products when I go to the craft store.
---
5

Nelly's Pimp Juice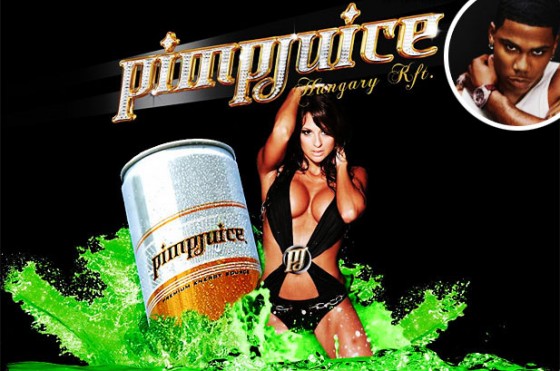 It's getting hot in here, someone get me some pimp juice! Back when Nelly was relevant, he endorsed an energy drink which caused a lot of controversy for glorifying a pimp's lifestyle and degrading women. Those comments didn't seem to faze pimps-in-training though, because it was considered to be the Hip-Hop's #1 energy drink.
---
6

Snooki Slippers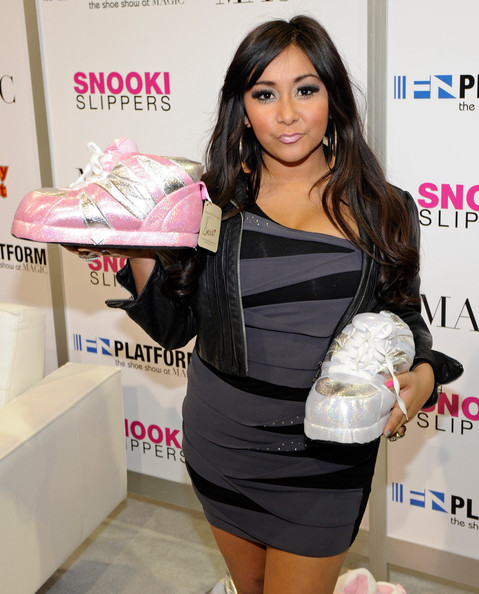 After a hard day of work or hard night of partying, what's the first thing you reach for? Why Jersey Shore star Snooki's Snooki slippers of course! The pint-sized party animal endorses a line of slippers ranging from penguins to zebra-striped sneaker slippers. Now that Snooki is preggers, maybe she'll come out with a line of maternity wear too.
---
7

Marilyn Manson's Mansinthe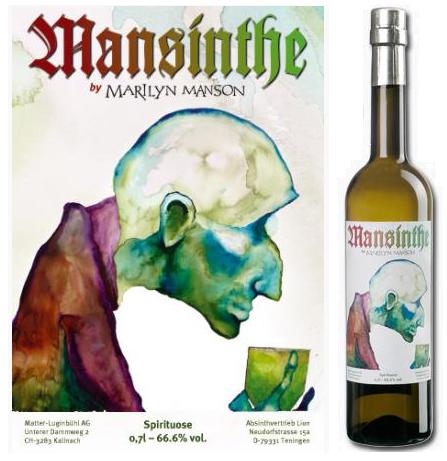 Manson created his own version of absinthe called Mansinthe and since absinthe is known for its hallucinogenic properties, it would harmonize well with his eccentric tunes. I see the correlation, but it still tops the list of the worst celebrity endorsed products. He gets points for the clever name though.
---
8

Donald Trump's Trump Steaks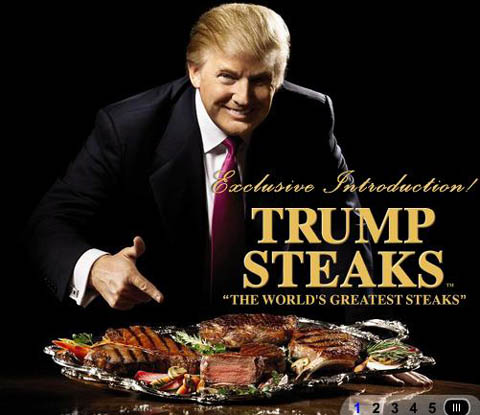 The Donald is so rich he can afford making bad business decisions, but this celebrity endorsed product is just plain weird. Do you think of Donald and his famous comb-over while you are shopping for steaks? Most likely you're saying hell no and the Donald is the last thing you want to think about whilst eating. Unless these steaks contain gold flakes and come packed with hundred dollar bills, I pass!
---
9

Paula Abdul and Randy Jackson's Ultimate Voice Coach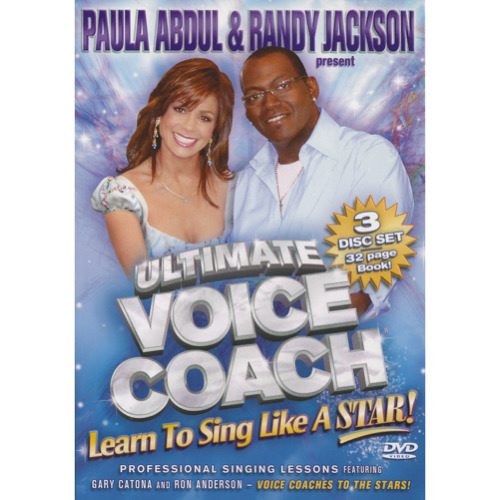 Paula is forever my girl and Randy's my dog, but I don't want online singing lessons from a choreographer and producer! Ok, so they were both singers at one time but I can't see how 3 CD/DVD's will help a girl like me to sing like a star as it so misleadingly says on the packaging. Voice coaching from a CD will probably have me sounding like falling star.
---
10

Sylvester Stallone's High Protein Pudding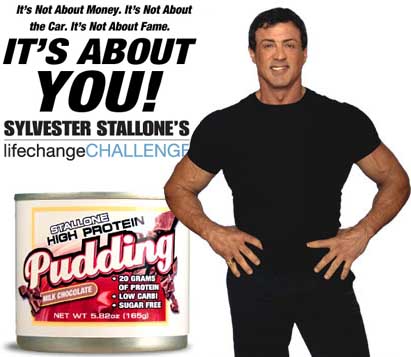 Okay, so Sly knows what he's doing when it comes to building muscle and all, but protein pudding sounds like some kind of mistake and not a top-selling health product. This product is no longer for sale and apparently there are some ongoing lawsuits surrounding the protein-packed treat so it's definitely an expendable item and bad celebrity endorsement.
You've been warned; stay away from this list of the worst celebrity endorsements and save your money! I know, we all love celebrities and it's hard not to not want to buy something they swear by, but stay strong! There are better products out there!
Top Image Source: weheartit.com
More
---
Comments
Popular
Recent