Stylish celebrity kids seem to be taking over the fashion scene! Being the offspring of some of Hollywood's most well-dressed and well-paid celebrities makes it easy to be a fashion forward kid. Many of these celebrity kids have closets that we would die for, so it's always fun to see what super expensive and trendy getups they have on! Take a look at some of the most stylish celebrity kids in Tinseltown!
---
1

Suri Cruise, Daughter of Katie Holmes and Tom Cruise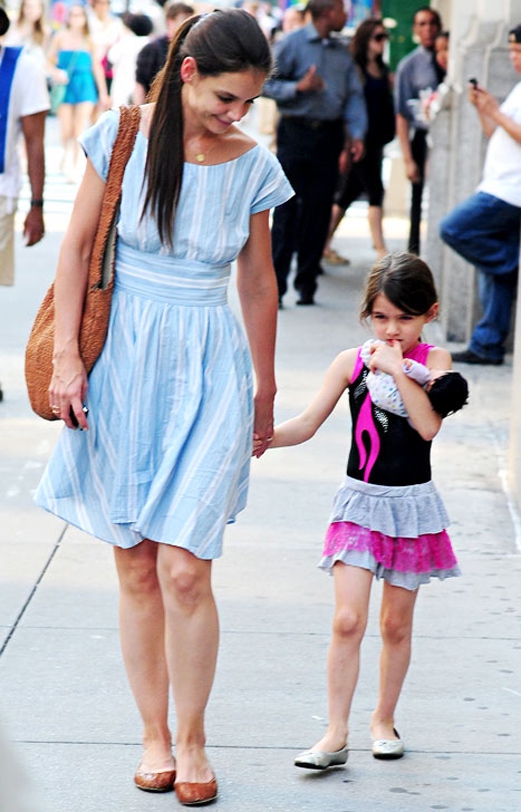 Suri was one of the first stylish celebrity kids that caught my attention. This girl had shoes for days and dresses to match! She also cause quite a stir when she was spotted wearing high heels at such a young age. But aside from her shoes, she's also been spotted wearing tons of cute tops, jackets, coats, leggings and accessories. This little fashionista even has a fashion blog dedicated to her duds! suricruisefashion.blogspot.com
---
2

Skyler Berman, Son of Rachel Zoe and Rodger Berman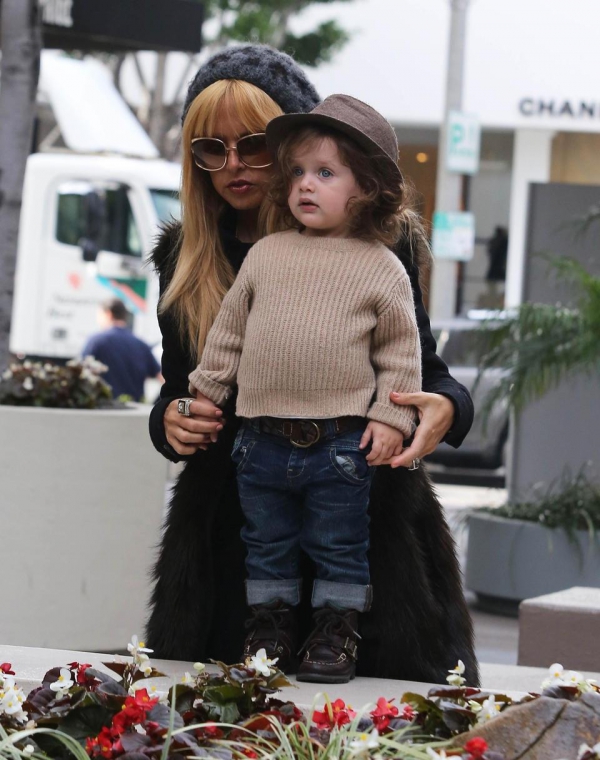 Skyler Berman shows that girls are the only ones who get to have fashion fun! From the time this boy was in the womb, he was destined to be a fashionable kid! With a fashion powerhouse like Rachel Zoe as his mama, there's no way he was going to be running around wearing nothing but the most up-to-date threads! He's often spotted wearing hats but he also has quite a collection of super cute sandals and boots!
3

Zahara Jolie-Pitt, Daughter of Angelina Jolie and Brad Pitt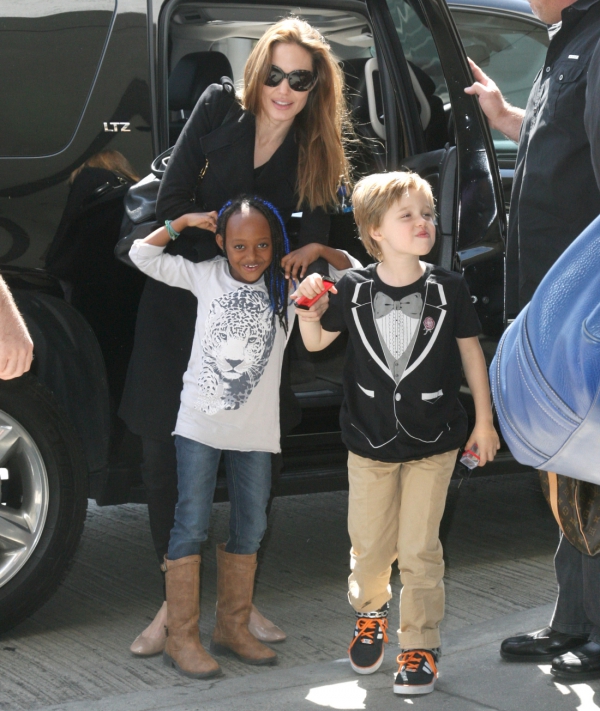 One might argue that all of the kids in the Jolie-Pitt family are quite fashionable and I agree. However, Zahara has a very feminine and fun style that's very different from her siblings! This girl knows how to accessorize with lots of hair accessories, necklaces and even rocking some blue in her hair, but she also rocks very elegant coats dresses and boots!
---
4

Harper Beckham, Daughter of Victoria and David Beckham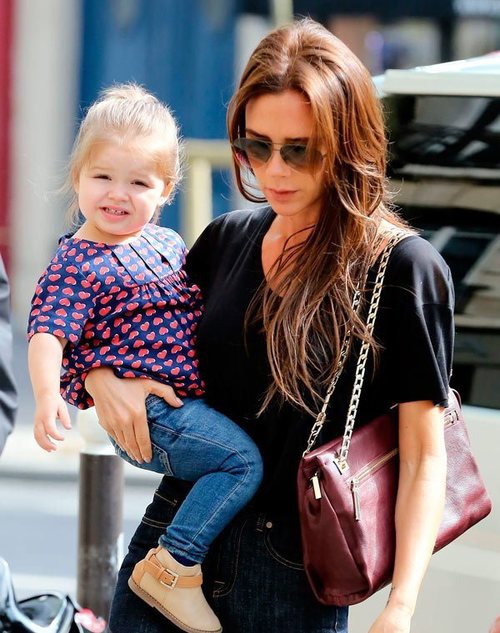 At only 2 years old, Harper might be the youngest of the chic celebrity kids but that doesn't stop her mother Victoria from dressing her like a little fashionista! Harper has been seen wearing some beautiful dresses from designers like Stella McCartney and Chloe and accessorizing with knitted hats and hair accessories. There's no doubt she'll continue to wow us with her ever-growing wardrobe!
---
5

Kingston Rossdale, Son of Gwen Stefani and Gavin Rossdale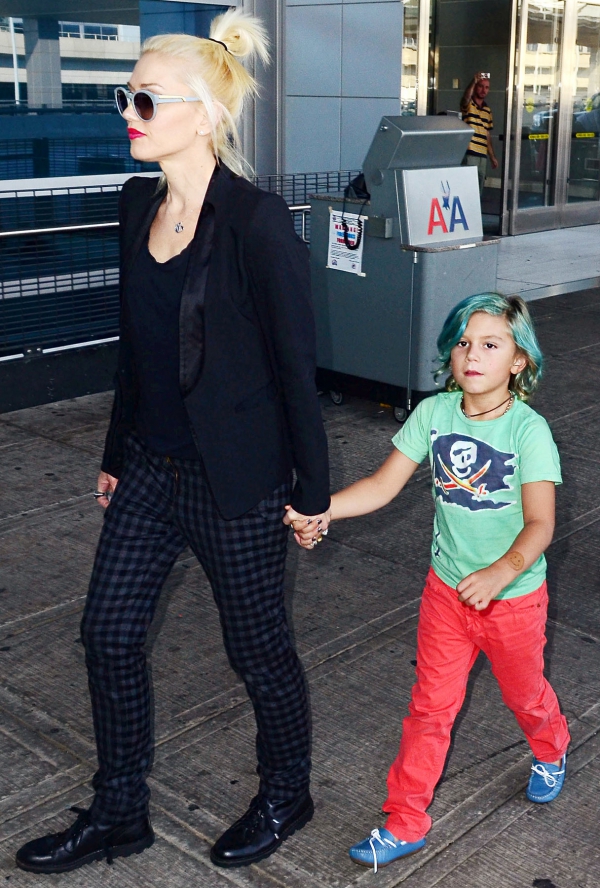 Kingston is another of original stylish celebrity kids! He's always seen rocking super cool hairdos, hair colors and of course, clothes! Kingston is dressed totally on trend with slim jeans, cool sneakers, sunglasses and lots of bright graphic tees. His little bro Zuma is also a fashionable kid with his trendy hats, sunnies and mixed prints.
---
6

Willow Smith, Daughter of Jada Pinkett-Smith and Will Smith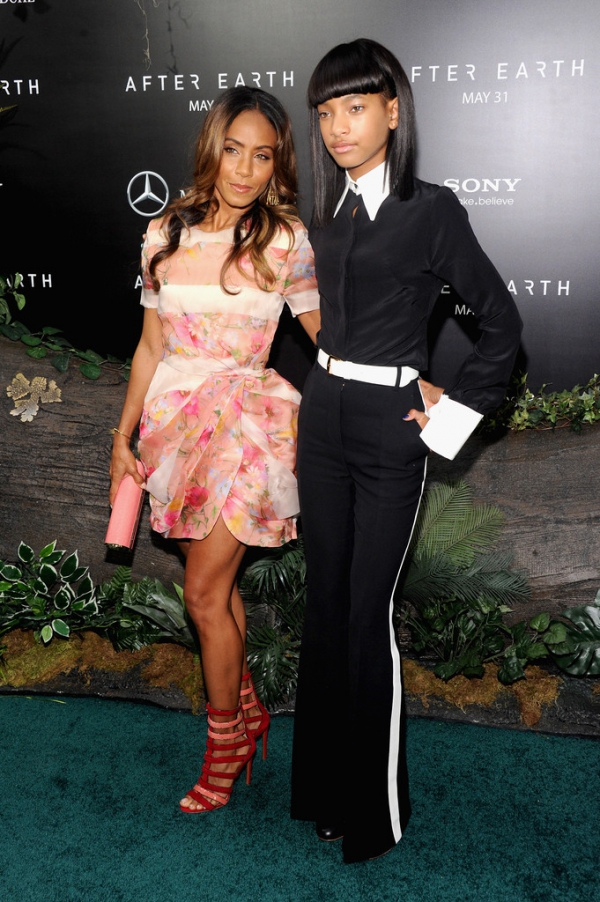 This girl also knows how to dress! She's often seen wearing leather and denim jackets, rompers, colorful leggings and even cocktail dresses! Willow isn't afraid to experiment with her hair, either! She's been photographed with a bowl cut, braids, a bouffant and my favorite, the whip haircut. Style must run in the family because her older bro Jaden has his own clothing line called MSFts!
---
7

Harlow Madden, Daughter of Nicole Richie and Joel Madden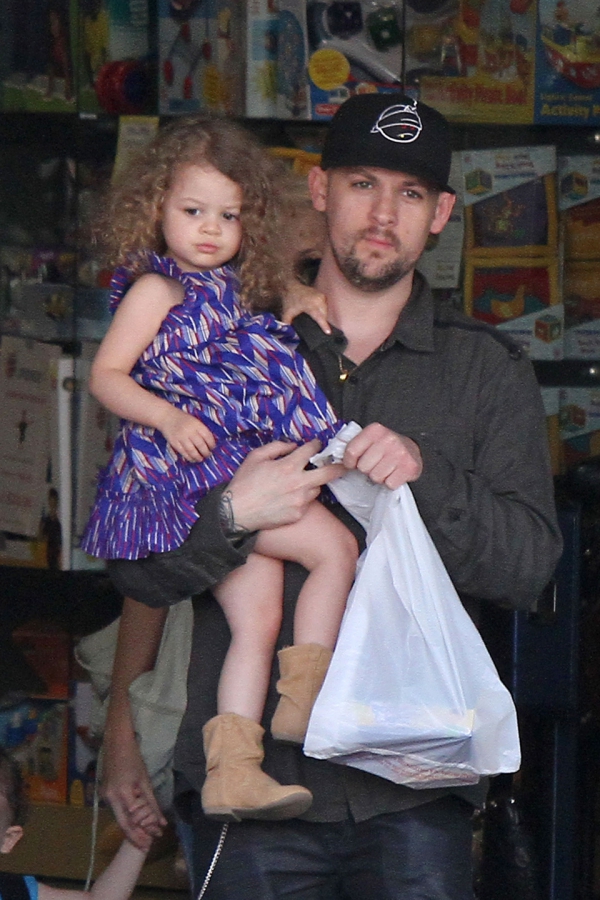 With a fashion plate like Nicole Richie as her mother, Harlow Madden was destined for fashion greatness! We've watched Harlow grow up and she's just been getting cuter and more stylish as she gets older. At 5 years old, she's has her share of designer duds from Stella McCartney, Bonpoint and Little Marc Jacobs! Her younger brother Sparrow appears to following their dad's fashion sense with snapbacks and muscle tees!
---
8

Mason Disick, Son of Kourtney Kardashian and Scott Disick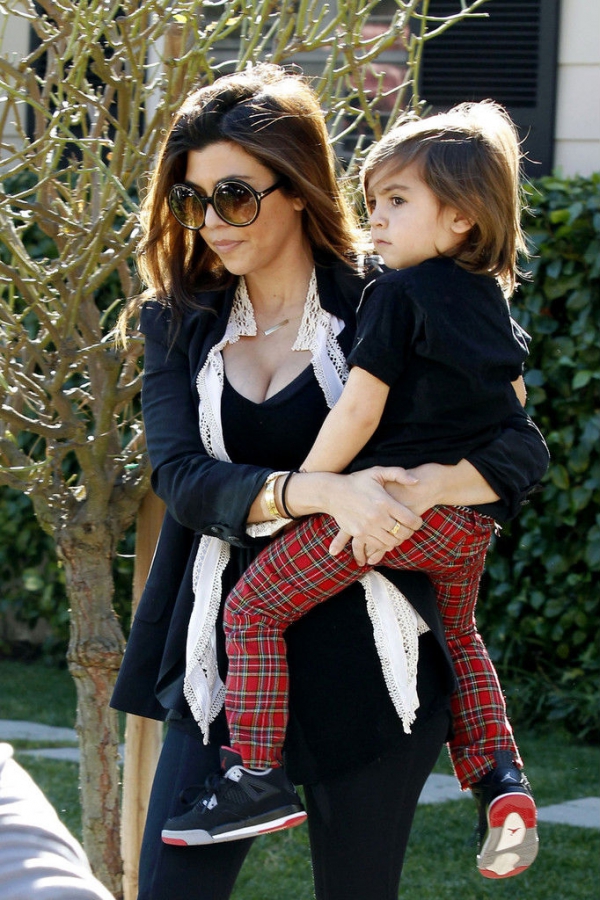 As part of the Kardashian family, Mason Disick was born into one of the most fashionable families around. Mason can be frequently seen wearing button-down shirts, shorts, slim fit jeans and even scarves and hats! Mason must've taken after his dapper dad's fashion sense as the two often wear similar styles!
---
9

Lourdes Leon, Daughter of Madonna and Carlos Leon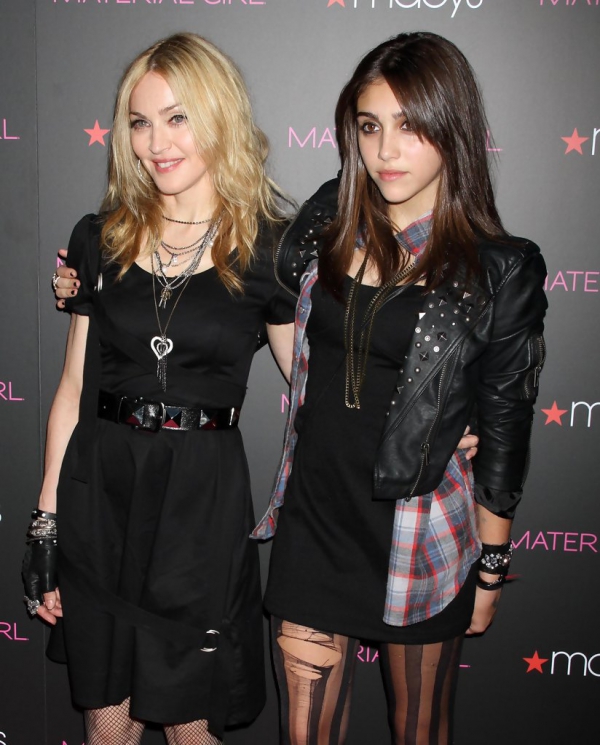 Although she's the doppelganger daughter of one of biggest pop stars in the world, at 16 years old, Lourdes Leon has really come into her own! She's even the inspiration behind their Material Girl clothing line. Lourdes can be seen wearing 80's inspired clothing, leather jackets, leggings and also has gotten quite daring with her hair sporting green strands! If you admire Lourdes' style, she often writes about fashion on the Material Girl blog, blog.materialgirlcollection.com.
I'd love to steal the wardrobe of any one of these hip kids! These fashionable tikes and teens are sometimes even more fashionable than their famous mommies and daddies! Who is your favorite stylish celebrity kid? Would you dress your kids in designer clothes?
More
---
Comments
Popular
Recent