If you've leafed through a magazine or turned on the television lately, you've probably noticed that there are some seriously stylish teen celebrities out there. From Victoria Justice to Demi Lovato and every trendy gal in between, Hollywood keeps churning out starlets with hot style. With that said, here are 10 of my favorite fashion forward young celebs. You might want to hide your credit cards before checking out their covet-worthy getups!
---
1

Victoria Justice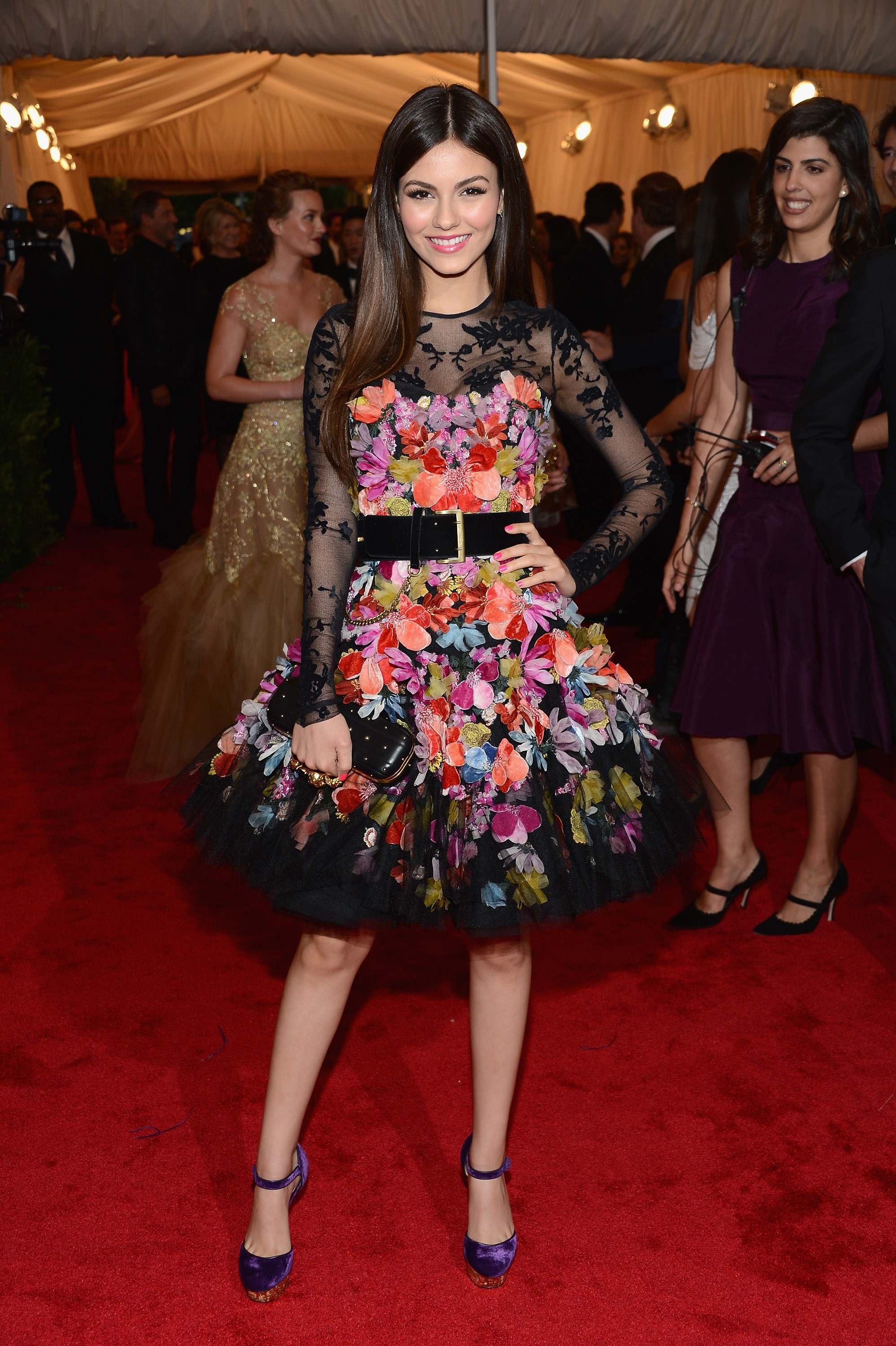 As the star of Nickelodeon's "Victorious," the 19-year-old Victoria Justice knows how to win over a crowd. And it's no different when she's walking the red carpet or snapped by the paparazzi after work. Victoria can be spotted rocking the latest trends like the gorgeous floral McQ by Alexander McQueen she wore to the 2012 Met Ball. Oh, and she's also the face of the 2012 Donate My Dress donatemydress.org campaign. As a VJ fan, I love both her style and commitment to giving back. Now that's victorious!
---
2

AnnaSophia Robb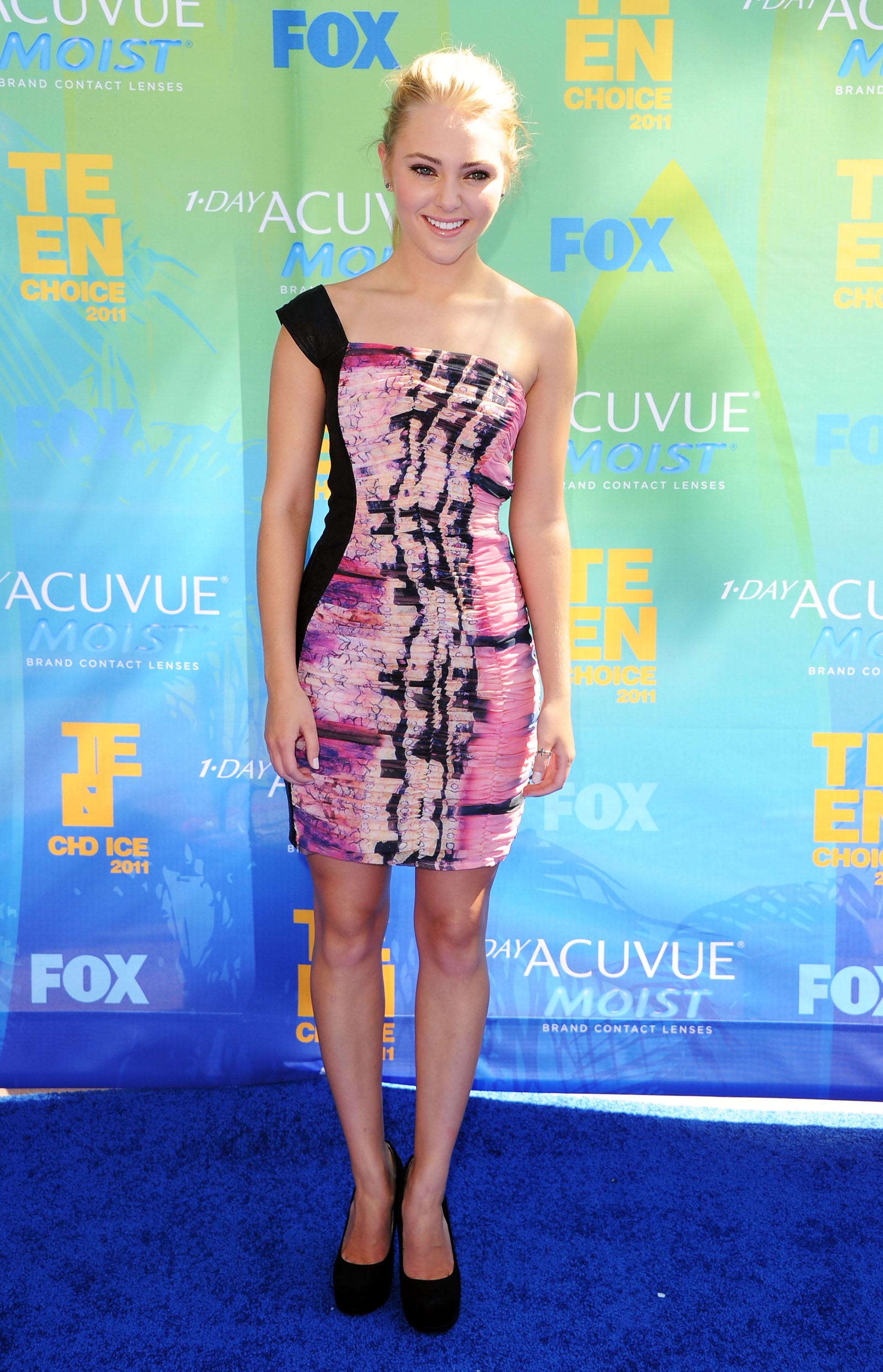 You might remember this blonde beauty for her starring roles in "Bridge to Terabithi" and "Soul Surfer," but 18-year-old AnnaSophia Robb also shines as one of the most stylish teen celebrities out there! I first noticed her unbeatable fashion sense when she donned a daring one-shoulder Malandrino dress to the 2011 Teen Choice awards. And with her upcoming role as the young Carrie Bradshaw in "The Carrie Diaries," her superstar style can only get more glam.
---
3

Elle Fanning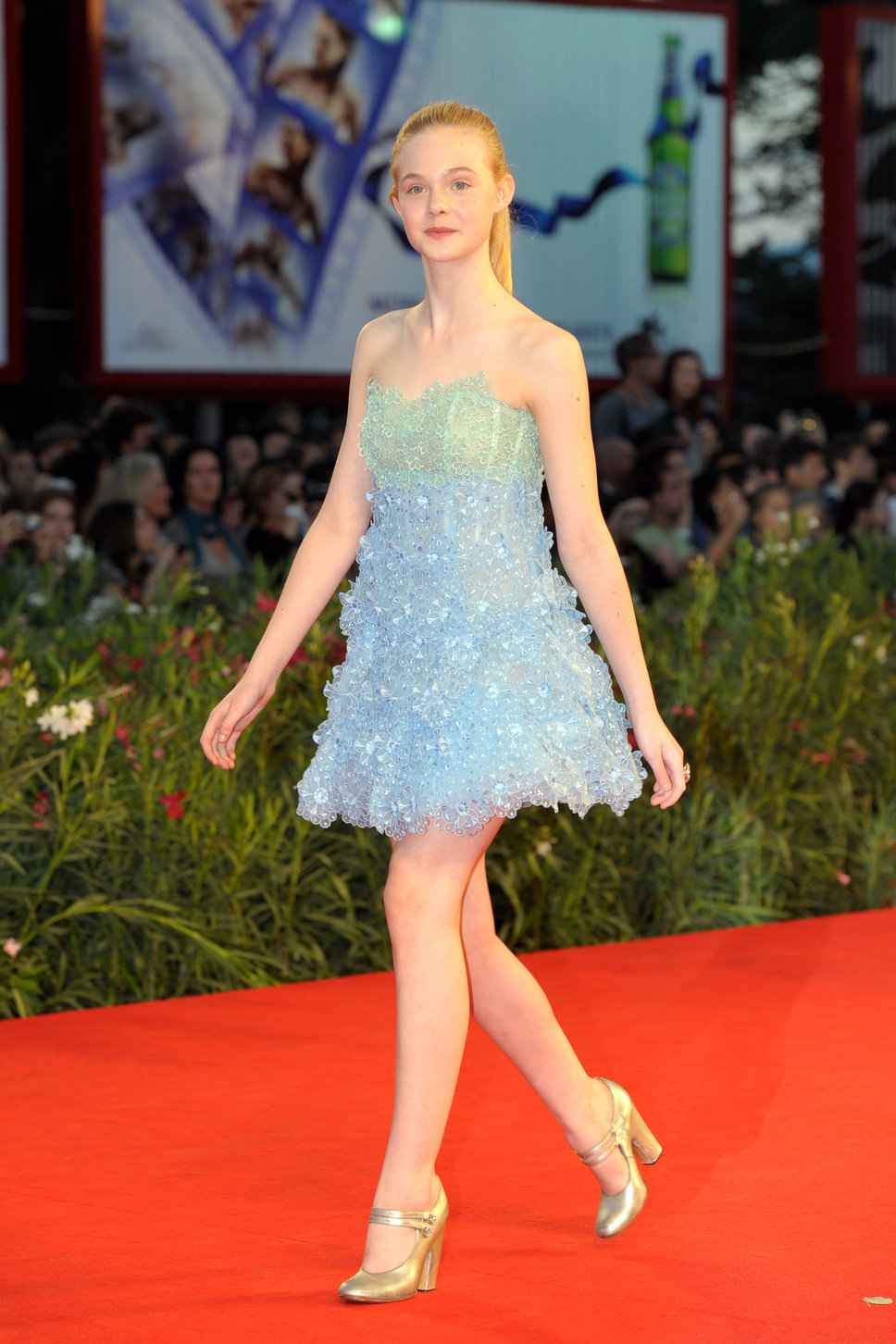 At just 14 years old, Elle Fanning is one of today's most stylish teen celebrities. You may have caught her in last year's blockbuster, "Super 8." But I will forever remember the ethereal starlet as one of Rodarte's famed muses. I only wish I could have been half as stylish as a young teen!
---
4

Selena Gomez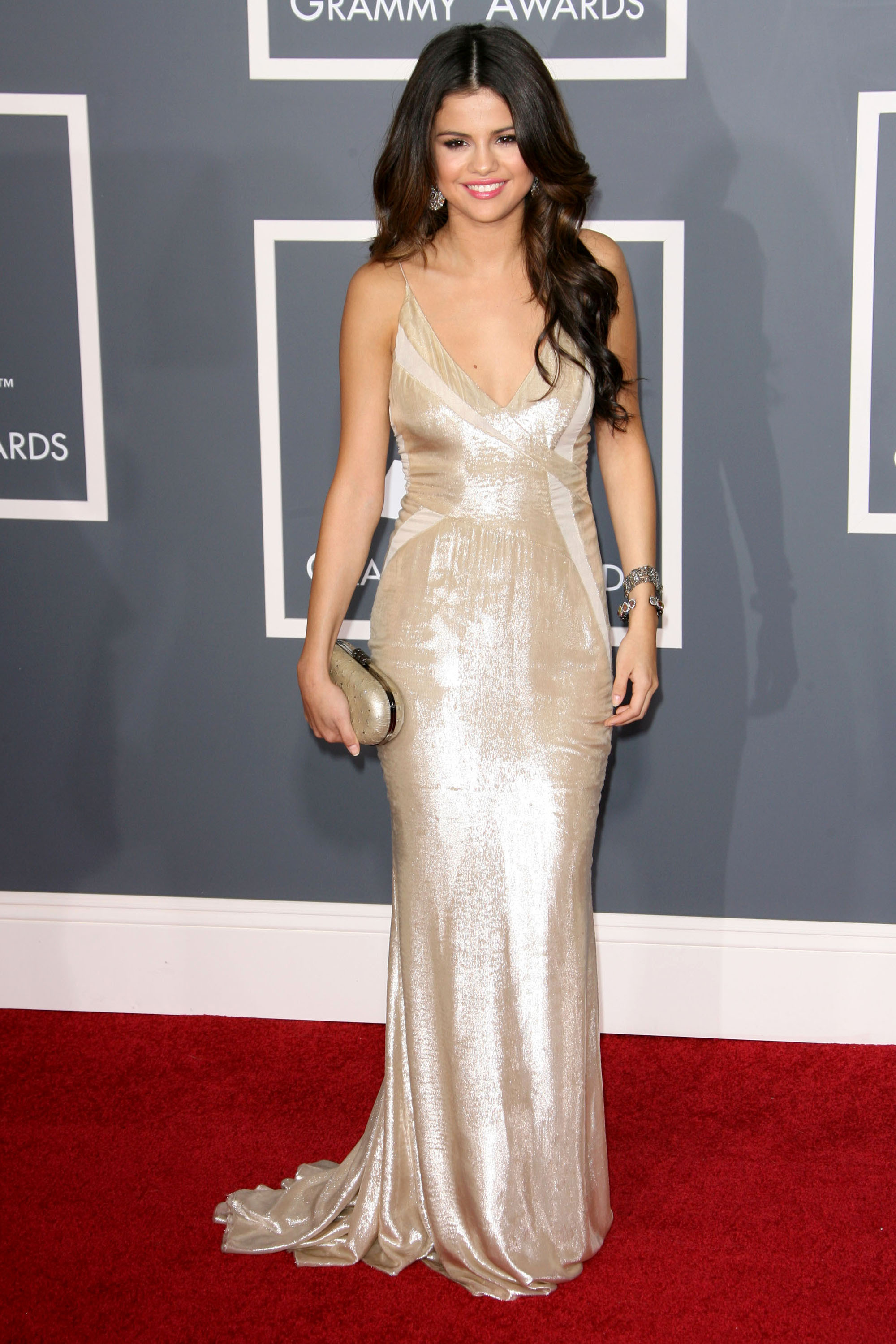 Selena Gomez, best known as "The Wizards of Waverly Place" starlet, is also quite the fashion icon. The 19-year-old actress' chic looks can be spotted on almost any fashion blog and on the pages of zines like Seventeen. I just love how this gal can make jeans and a tee look totally trendy!
---
5

Willow Smith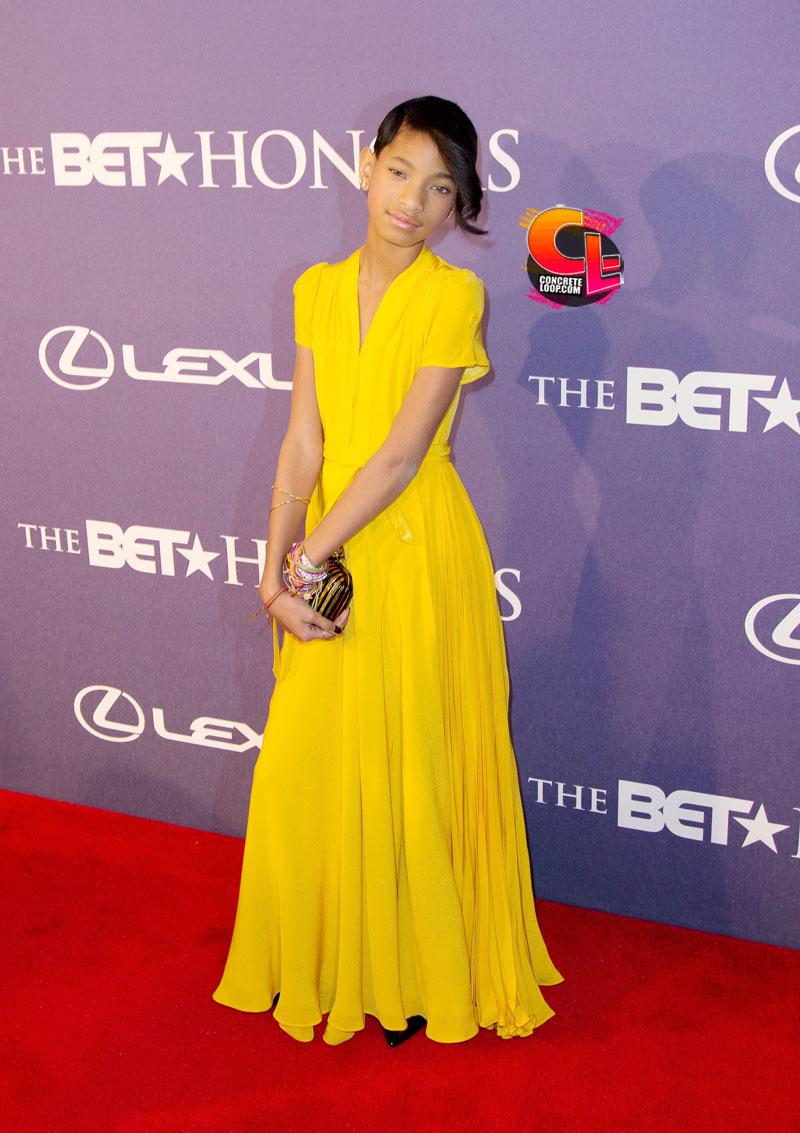 This stylish pre-teen celebrity made her acting debut in 2007 alongside her father, Will Smith in "I Am Legend." And every time I hear "I Whip My Hair Back and Forth," the catchy tune gets stuck in my head for an hour (sorry, ladies). Though it's clear that 11-year-old Willow Smith marches to the beat of her own drum, I adore her quirky style and fierce attitude. I can't wait to see what more this little lady has up her stylish sleeve!
---
6

Chloë Grace Moretz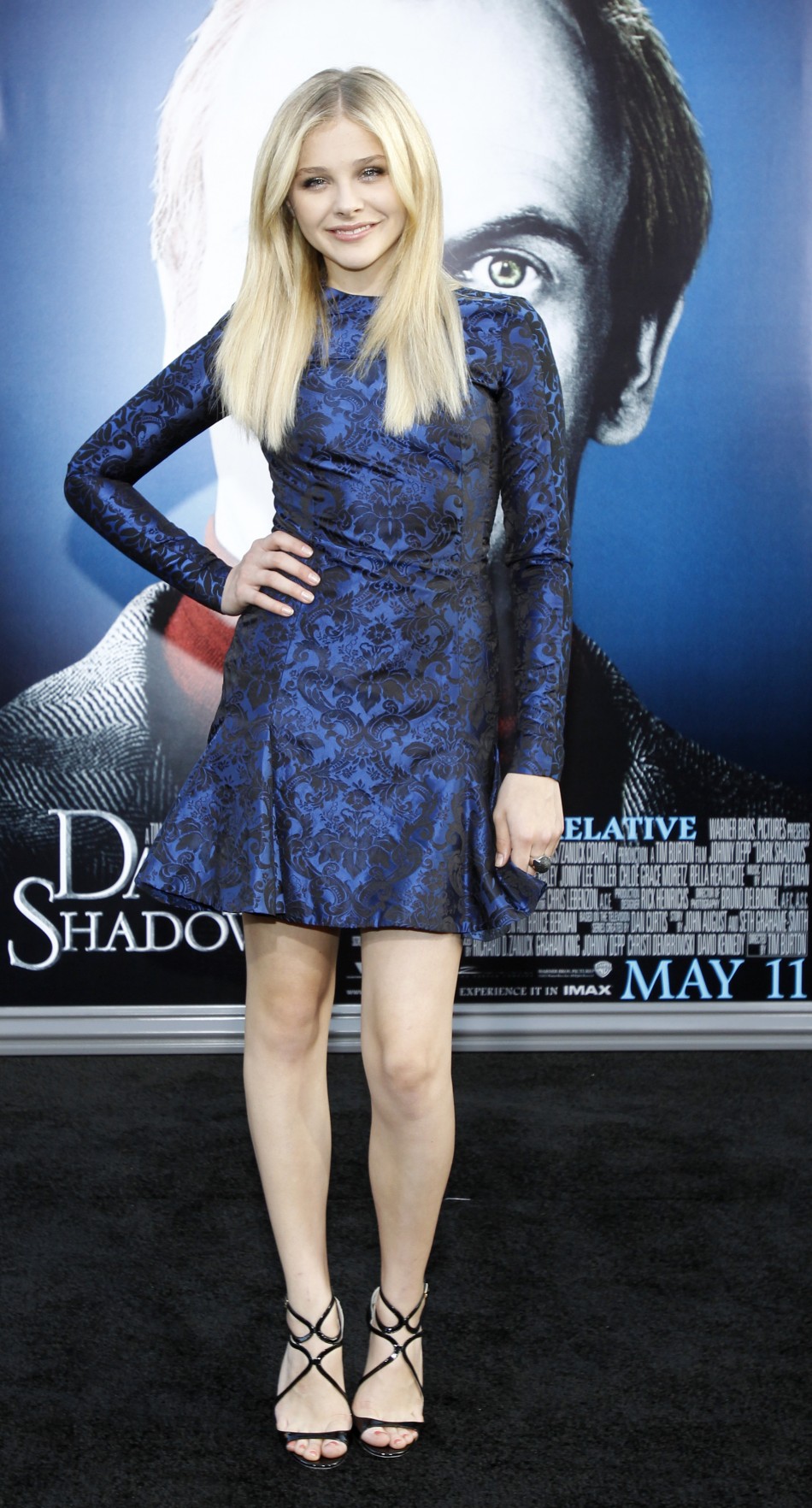 You've seen the 15-year-old Chloë Grace Moretz in "500 Days of Summer" and "Hugo." But it seems that this stylish teen celebrity is immune to the infamous awkward phase. Whether she dons Miu Miu to a star-studded premiere or rocks the casual look, Chloë manages to look perfectly put together.
---
7

Miranda Cosgrove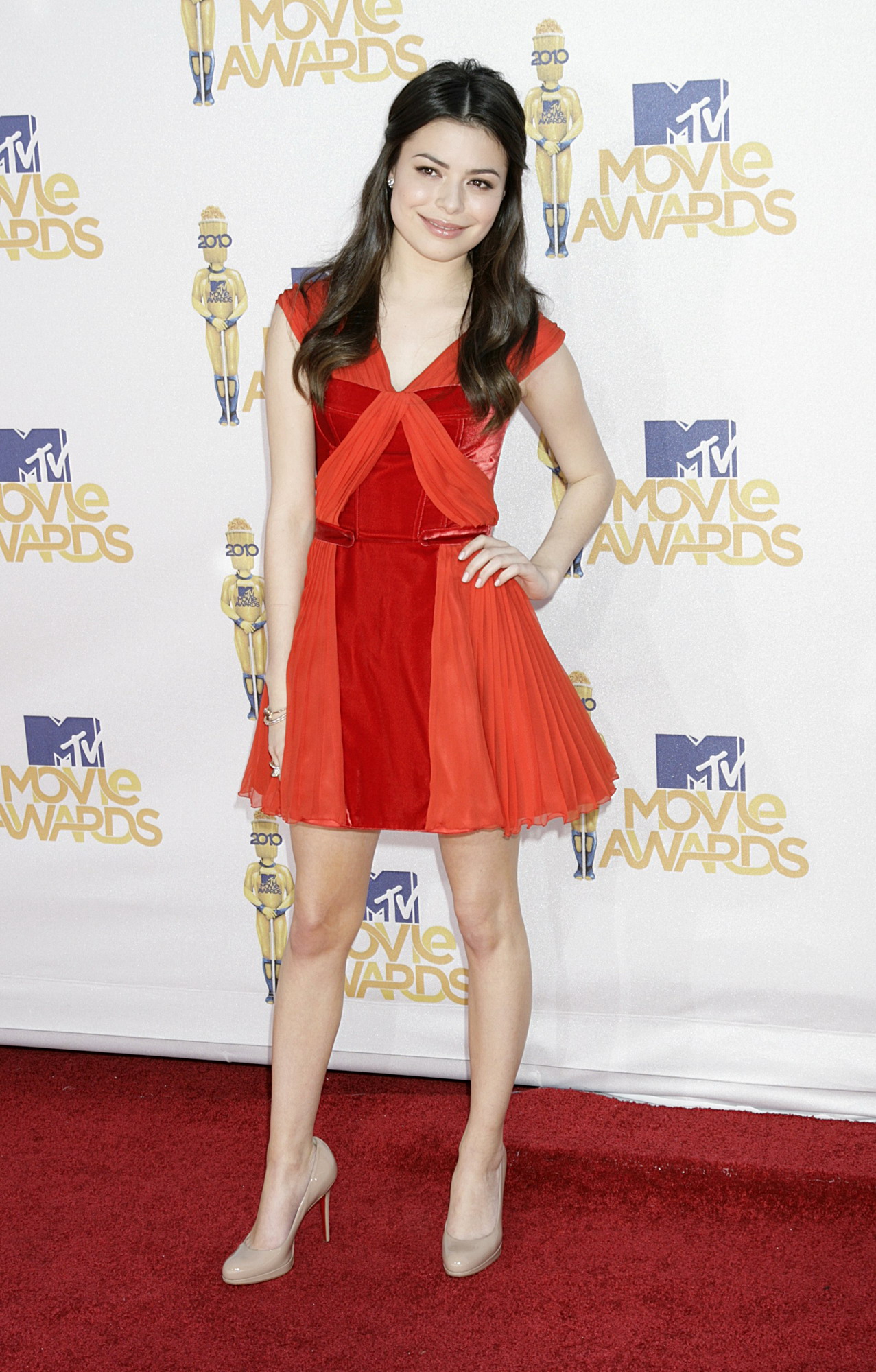 Not only does 19-year-old Miranda Cosgrove makes me laugh out loud as the lead in "iCarly," but she's one of the most stylish teen celebrities to boot. I love her down-to-earth, girly style – it's totally trendy yet teen appropriate.
---
8

Miley Cyrus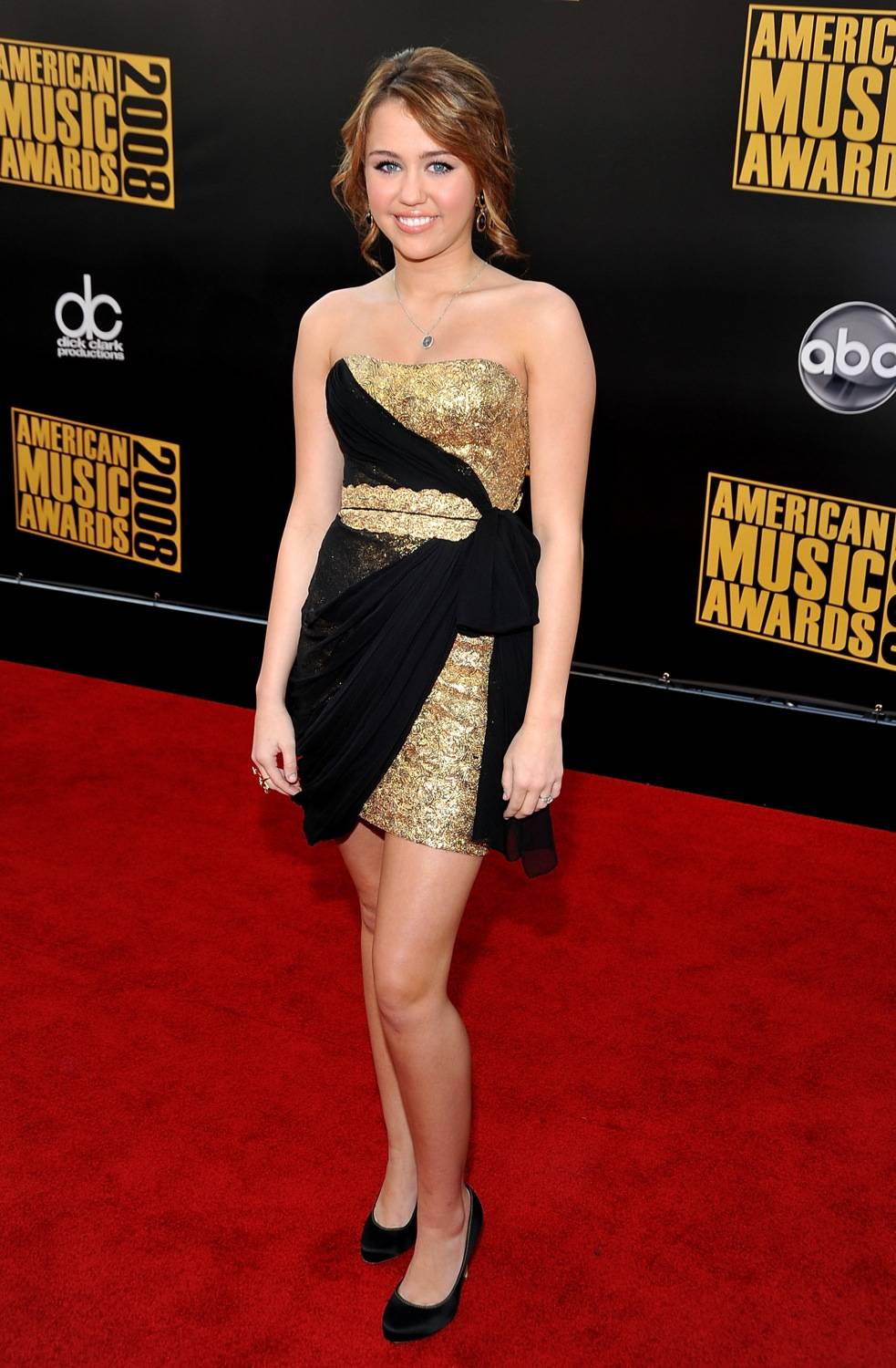 The 19-year-old Miley Cyrus is routinely stalked by the paparazzi. And even though she doesn't always look prim and proper (who does?!), the actress and singer can turn heads in her selection of designer duds. I've always admired her country-girl-gone-glam look, even though Miley sometimes takes it a bit too far.
---
9

Amandla Stenberg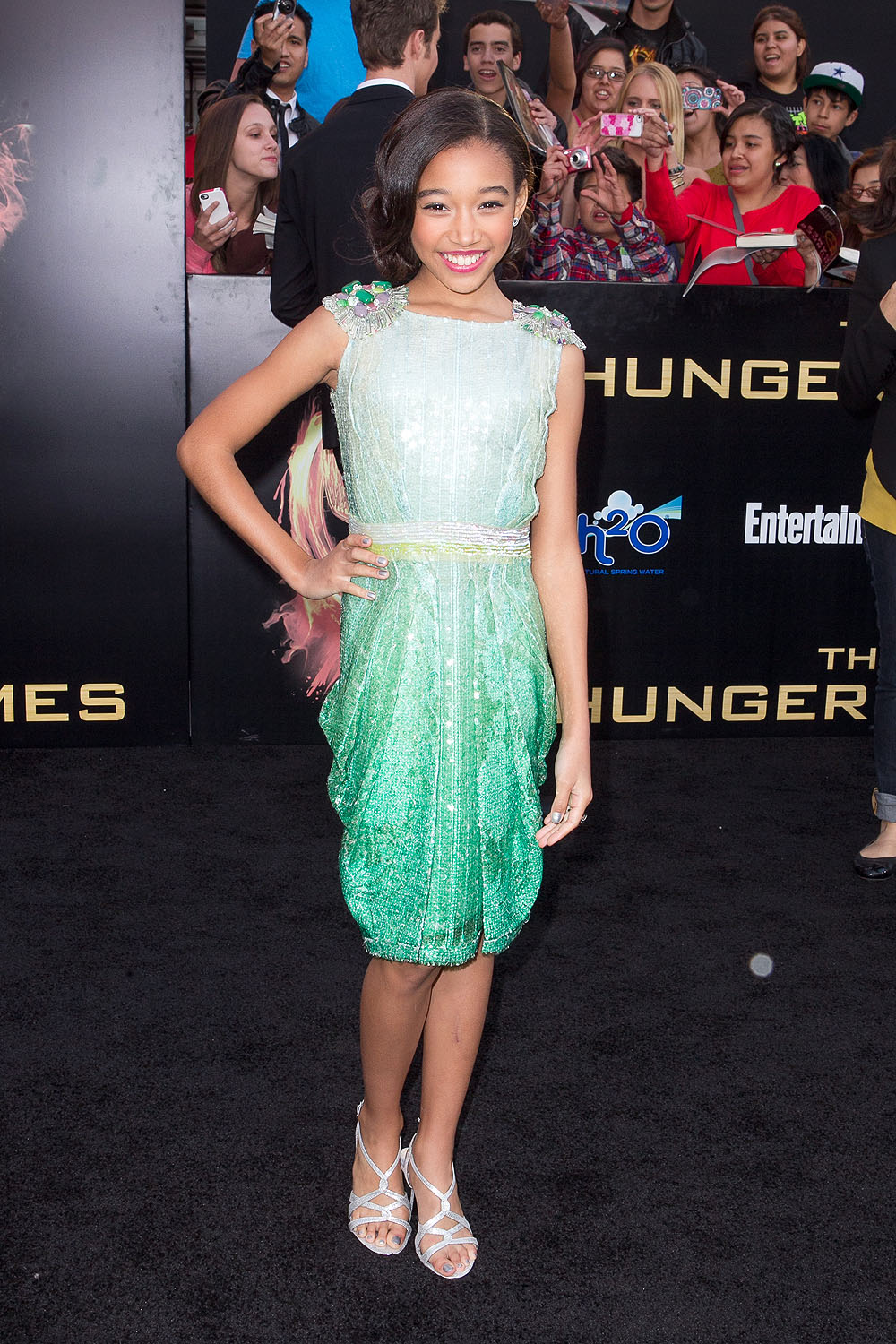 This 13-year-old sweetie starred as the ill-fated Rue in "The Hunger Games." And it's no secret that Amandla has an ultra-cute wardrobe to match her heart of gold. The pint sized starlet secured her place in the style world with the Collette Dinnigan frock she wore to the premiere of "The Hunger Games." I also adore her casual, oh-so-cute everyday style. Amandla can do no wrong!
---
10

Demi Lovato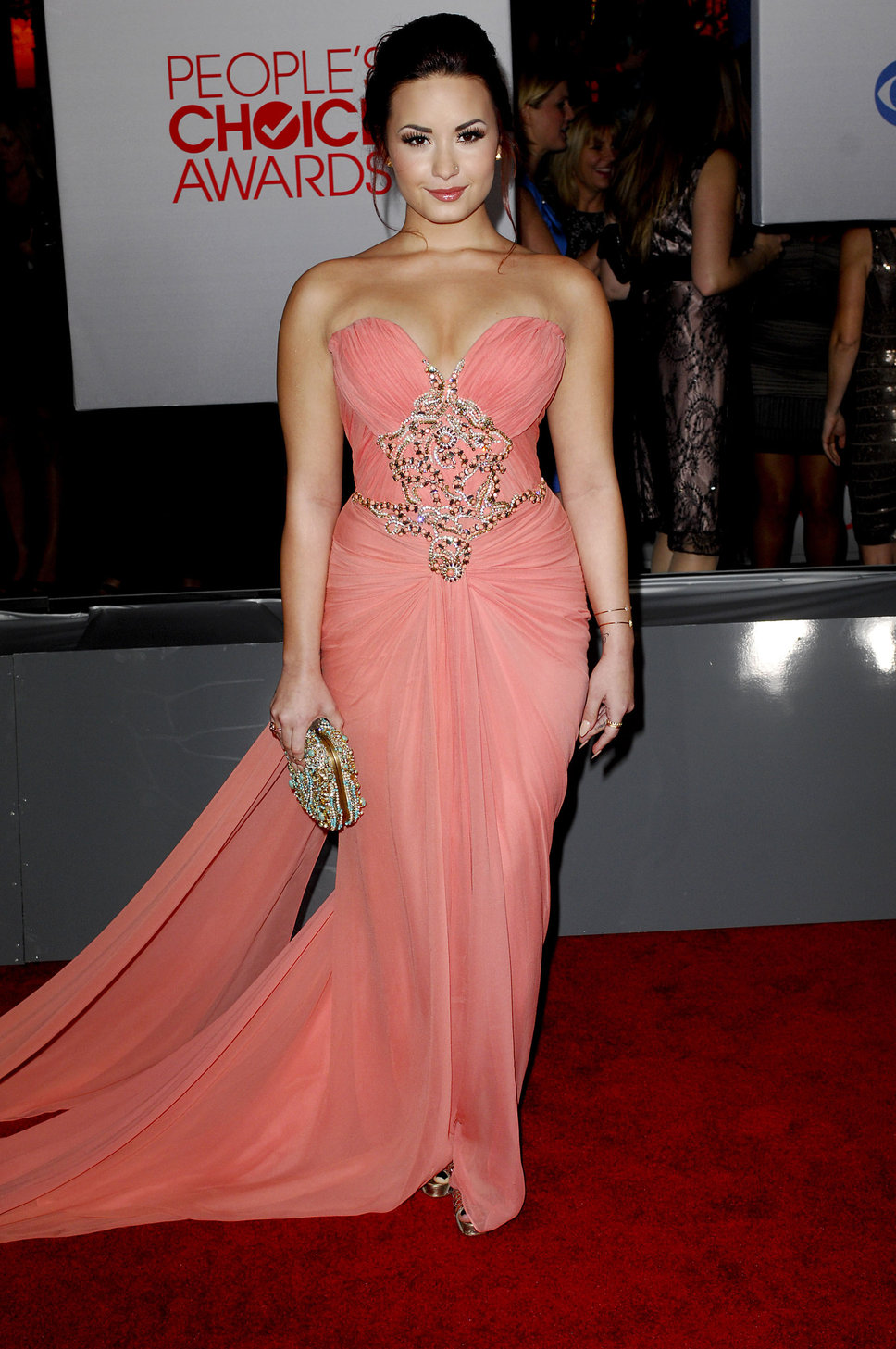 The singer, actress, and brand new "X Factor" judge has struggled through eating disorders and self-harm. But the brave 19-year-old kept her head held high and battled her demons. Millions of girls love Demi's boho style, and so do I! So, the next time you head to a summer concert, channel Demi's funky-chic fashion sense.
These are 10 of the most stylish teen celebrities out there. Have you spotted your style icon on my list? Which celebrity's fashion sense do you like best?
Top Image Source: weheartit.com
More
---
Comments
Popular
Recent