Let's face it, we all have a band member that we would be a total groupie for. There's just something about a man with a guitar in his hands, or singing, that makes us all go crazy. When you cross the allure of being a musician with being a total hottie, the combination is something worthy of obsession. I'm here to dive into the world of musicians and pick out the top 10 hottest band front-men for you to swoon over.
---
1

Jared Leto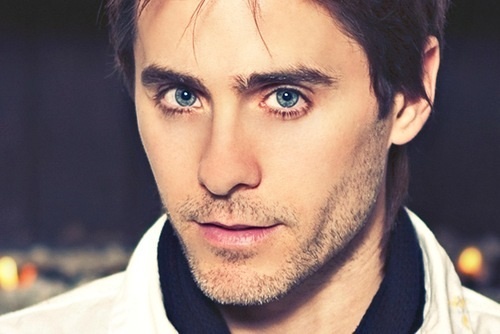 Jared Leto is the lead singer for the band 30 Seconds to Mars and he is my #1 pick for hottest band front-man! Not only does he raise money and support for great causes like the Haiti earthquake relief, but he's also 40 years old and still looks like he's in his late 20's! He has also pursued a career in acting and was in some of my favorite films including Fight Club, Requiem for a Dream, and Mr. Nobody. He has even been sought after by Hollywood beauty Scarlett Johanson! I don't know about you guys, but a hot musician, who is also an actor, and gives to charity is definitely a triple threat of perfect in my book.
---
2

Brandon Boyd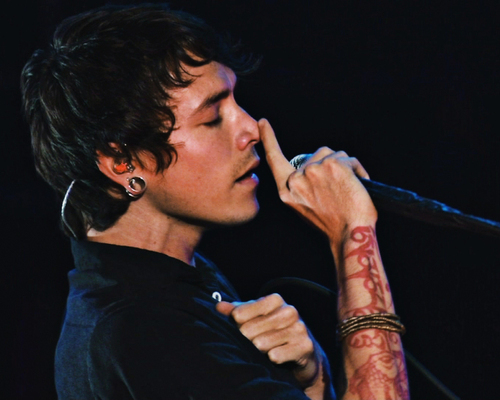 Brandon Boyd is the lead singer of the band Incubus and his voice alone gives you something to be smitten over. If you're the kind of girl who loves the poetic and romantic types, Brandon is definitely your man. This 36 year old singer is also an author and a visual artist! Just lay in bed and listen to his band's song I Miss You, and I promise you will fall in love with Brandon too.
3

Adam Levine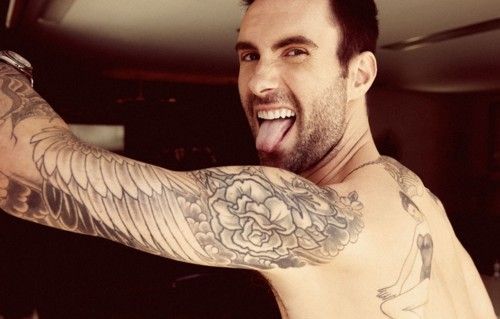 I'm sure you all know who Adam Levine is by now but if not I will refresh your memory. This 33 year old is the front-man and guitarist for Maroon 5 and also a judge on the TV show The Voice. You can look forward to seeing Adam even more this October when he becomes part of the American Horror Story Season 2 cast! Adam seems to be more of the bad boy type that we love to hate. He has said that he knows he can be a pain in the ass at times but that he really is a very sweet person underneath.
---
4

Julian Casablancas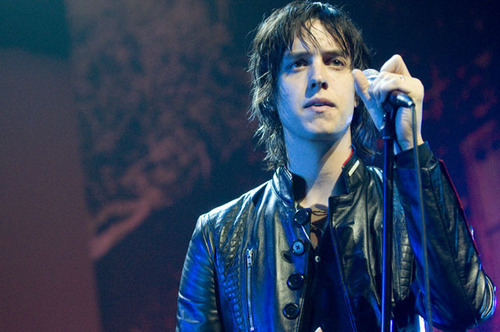 Next up is the 34 year old front-man of The Strokes, Julian Casablancas. Julian is like the mysterious cool guy you knew from high school. Always dressing up in leather jackets and sporting a pair of sunglasses. He has a thousand mile stare that you can feel from even the last row of a concert. After taking a long hiatus, I'm happy to say The Strokes are back in action, which means more Julian Casablancas for us!
---
5

Dave Grohl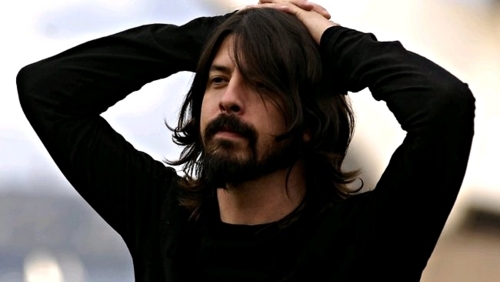 At 43 Dave Grohl of the Foo Fighters is the oldest of this list. However, he is the godfather of rock and roll and was even the drummer for Nirvana back in the day! Definitely one of the coolest front-men around and is known for playing concerts that top 3 hours in length! He shows that you don't need to be young to rock out!
---
6

Kurt Cobain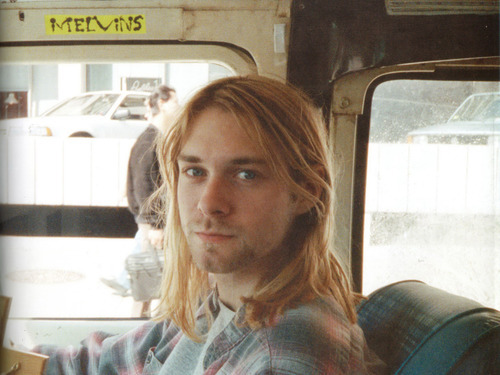 Since we're talking about Nirvana, it would be wrong not to have Kurt Cobain on this list. Even thought Kurt isn't rocking out with us anymore, he is still one of the hottest front-men around. Kurt Cobain was the lead singer, guitarist and primary song-writer for Nirvana before he shot himself at age 27. He has become a legend in the rock world, and thus why he belongs on this list.
---
7

Brandon Flowers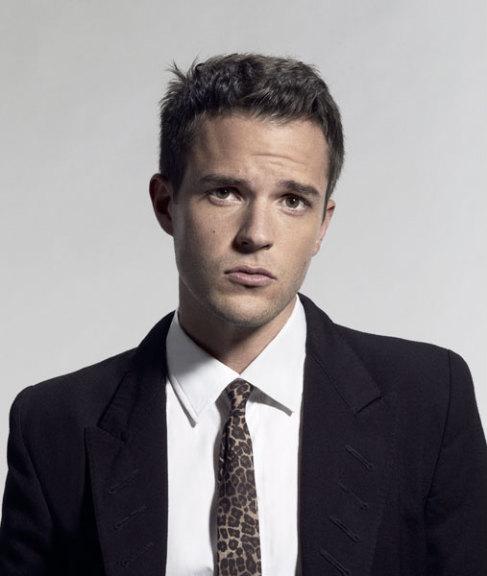 Brandon Flowers is the lead singer of the band The Killers. Sorry to say girls, but this one is off the market. This 31 year old has been happily married since 2005 and is a father of three. But that doesn't mean he still can't be eye candy for us ladies.
---
8

Alex Turner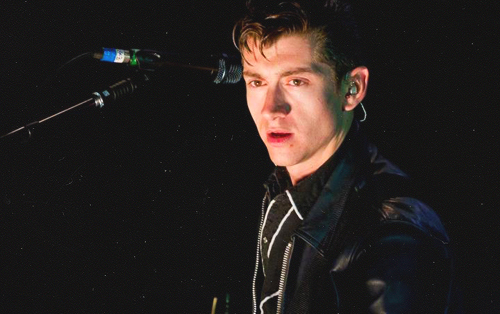 You may have heard of them during this years Olympic opening ceremony, but Alex Turner is the adorably hot lead singer of The Arctic Monkeys. If the foreign guy turns you on, this young 26 year old British native is right up your alley. He can sooth your sole with his love songs but still rock your socks off! He has recently seemed to start coming out of his shell by cutting off his shaggy hair and rocking a "greaser" looking do.
---
9

Mark Hoppus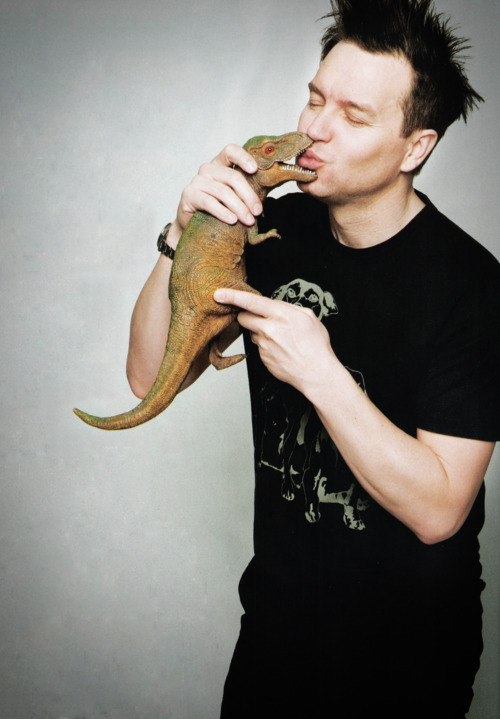 I'm sure you all know of the punk band Blink-182 and also know of the bassist and one of the lead singers Mark Hoppus. Mark is the class clown of this list, the funny guy. This 40 year old gets his charm from seeming to be a kid trapped in an adult's body. He is another one on this list who is off the market, being married since 2000 and has a son. Blink-182 recently got back together and is currently touring around the world! Lucky news for us ladies who have been missing Mark's humorous antics.
---
10

Brendon Urie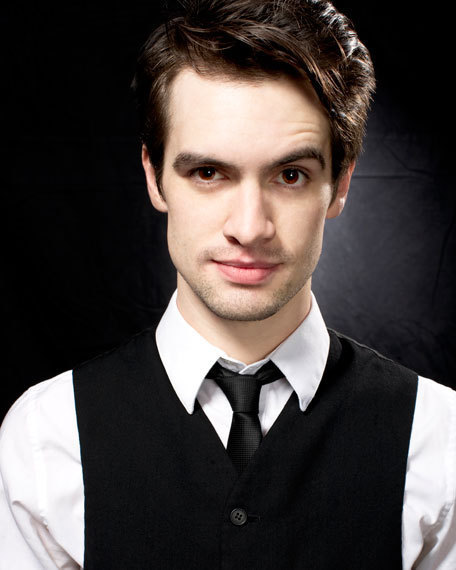 I saved the youngest of this list for last! You may not remember this adorable guy as much as you did back in 2005 but to refresh your memory, this is Brendon Urie, front-man of Panic! At the Disco. This 25 year old is still rocking out now a days and you may have heard his most recent single The Ballad of Mona Lisa.
There you have it, 10 hottest band front-men! You're welcome. Let me know if there's anyone you think should have been on be this list. Also, have any of you lucky ladies gotten to rock out live with any of these guys?
Top Image Source: zimbio.com
---
Comments
Popular
Related
Recent