Fashion enthusiasts had a lot of good things to say about the style quotient in the Olympics closing ceremony. Jessie J and Mel B (aka Scary Spice) awed with their performances as they dazzled in their sparkling outfits. They were part of the celebrity trend of flaunting curvaceous figures in nude bodysuits embellished with sequins in strategic places. Some think the trend has been drawn out and overdone; others think it suits the celebrities' onstage personas. Considering the stylish beauties who have strutted in the nude sparkly bodysuit, I'll let you judge for yourself. Check out my list of top ten best sparkly bodysuits on celebrities, who make it look crazy sexy!
---
1

Katy Perry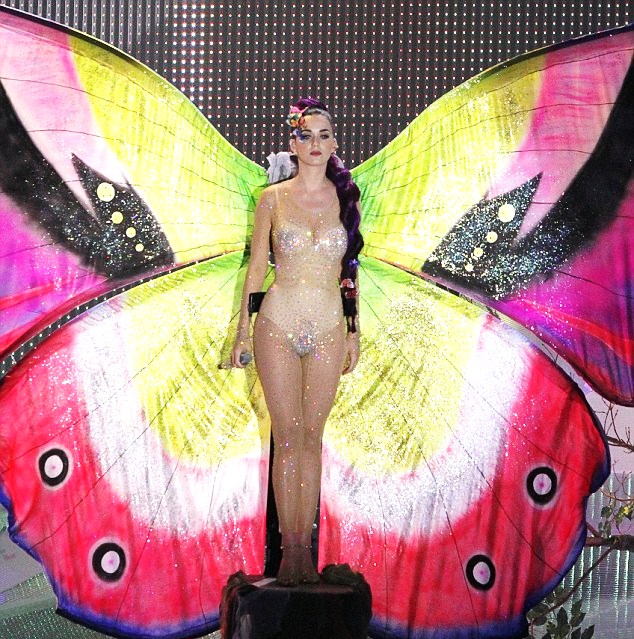 At the MuchMusic Video Awards 2012, Katy Perry expanded her talent wings in a beautiful butterfly costume. Aside from the multi-colored wings, the body stocking she wore was pretty striking. I think the heart bodice and the crystal detailing really enhanced her femininity. Together with her exotic purple hairstyle dramatized with flowers, she resembled a fairy. She gains the top spot for her «Butterfly effect,» taking a fashion trend of sparkly bodysuits and owning it Katy Perry style!
2

Jessie J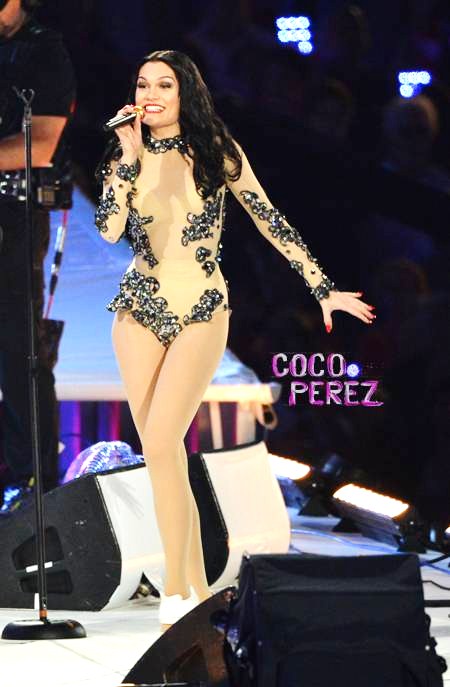 The crowd yelled in delight on seeing superstar Jessie J on the back of the Rolls Royce in the Olympics closing ceremony. She was an impressive figure, looking totally chic and mod in a nude one-piece suit adorned with black crystals in the shape of leaves. Red lipstick and a wavy hairstyle were glamorized assets to the one-piece. As she sang and moved onstage, you could see the sparkly bodysuit was meant for enthusiastic performers.
---
3

Christina Aguilera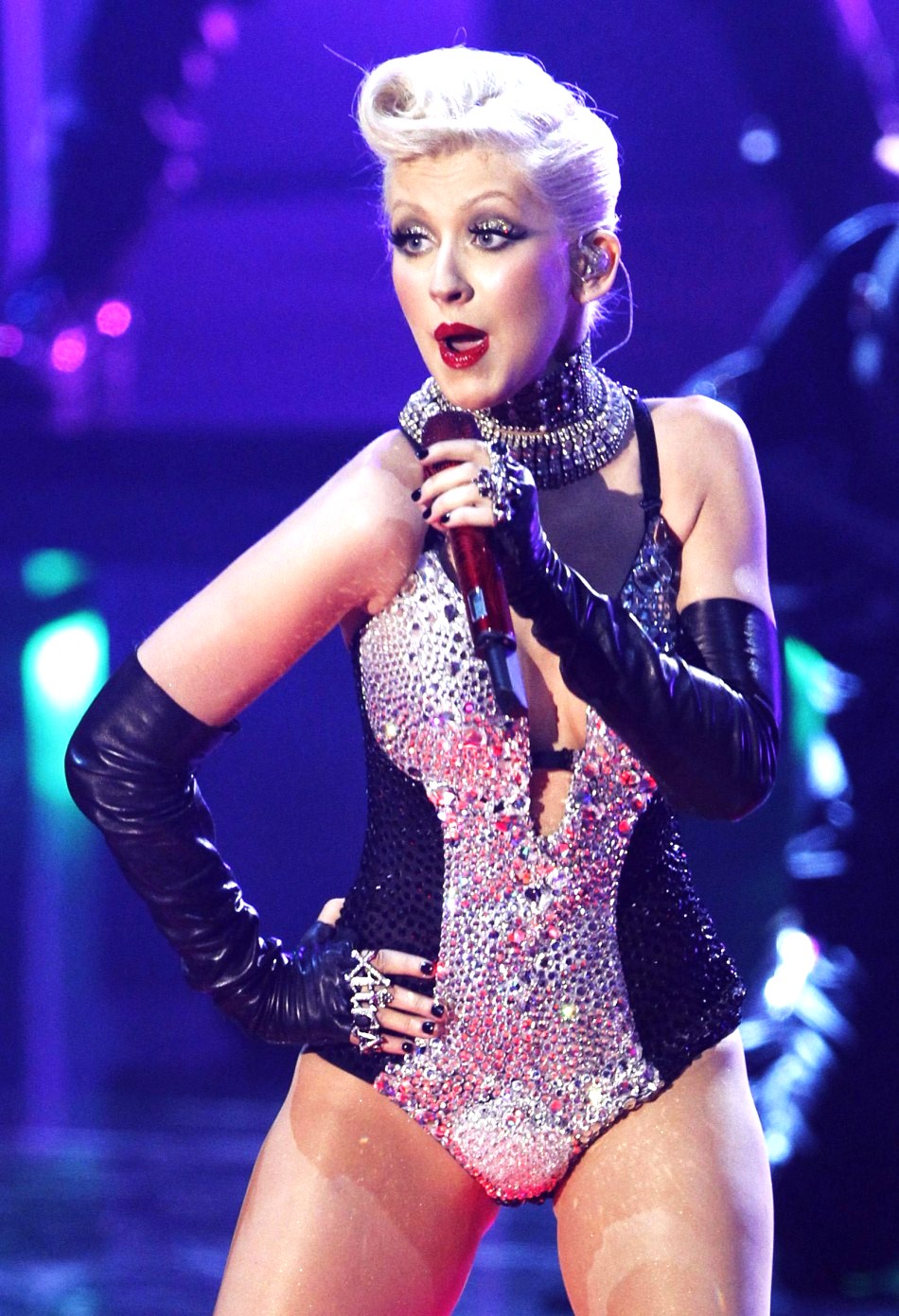 The pretty pop princess from my childhood is wholly different; she has grown as a singer/actress with new looks that exude confidence and ferocity. If it wasn't for her raw feminine oomph factor, the cape and thigh-high boots matched to her sparkly bodysuit would lower her look to a wannabe superhero. It was her strong, feminine charisma that made the shiny bodysuit in her performance at the 2010 MTV Movie Awards.
---
4

Britney Spears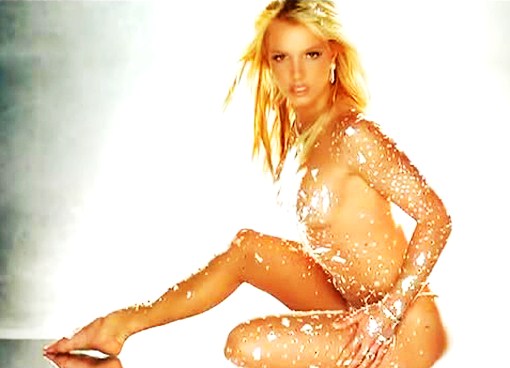 The pop star helped propel nude bodysuits to the status of a trend as she was the first to demonstrate the sexy potential of it in her salacious 'Toxic' music video. Diamonds plastered on the bodysuit gave her the appearance of nudity so the video was considered provocative and daring. With her dance moves and pretty doe eyes, she created quite a fantasy. Someone actually asked where she could purchase the same sparkly bodysuit.
---
5

Ke$ha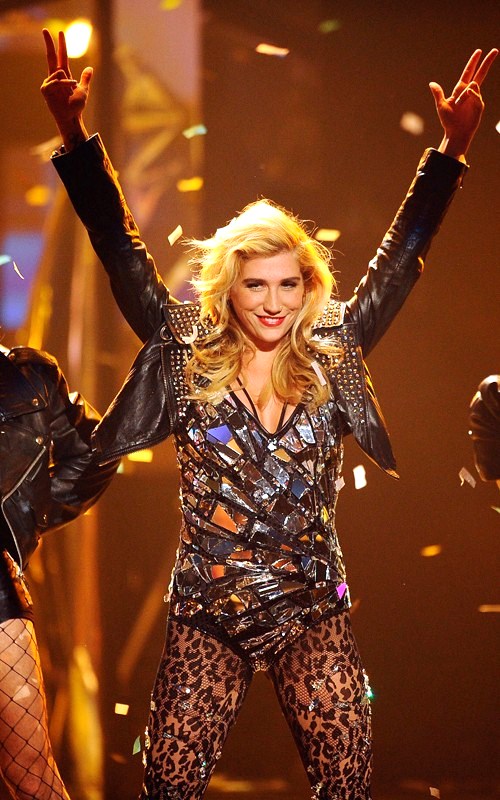 Ke$ha is always in outrageous costumes, but this is one time she followed a trend while playing it edgy and cool. Ke$ha's mirror body suit sparkled and reflected light like a disco ball as she performed her hit song at the 2010 American Music Awards. She turned the sparkly bodysuit trend into a darker, punk version that was skyrocketed her brand name. It certainly was an outstanding piece among the analogous bodysuits of other celebrities.
---
6

Melanie Brown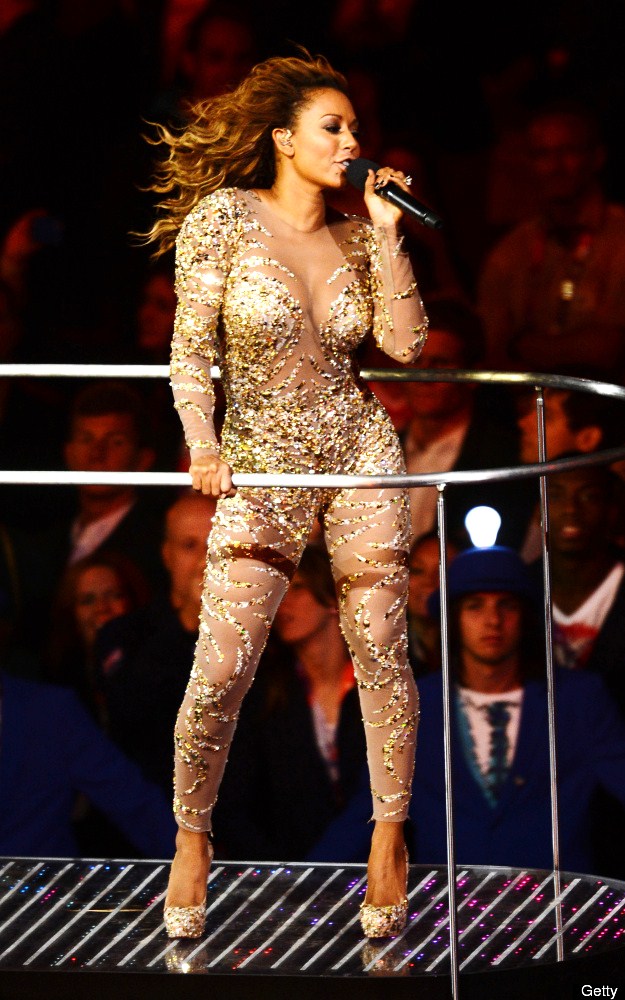 Ironically, Melanie was accused of copying Jennifer Lopez for her performance in the Olympics closing ceremony. She sang with the rest of the Spice Girls in a sequins patterned, sheer bodysuit that radiated a jungle vibe. The bodysuit had the kind of gold stripes that could be found on a wild animal. Scary Spice always roared in animal print, and this was a sexy, somewhat unique twist.
---
7

Jennifer Love Hewitt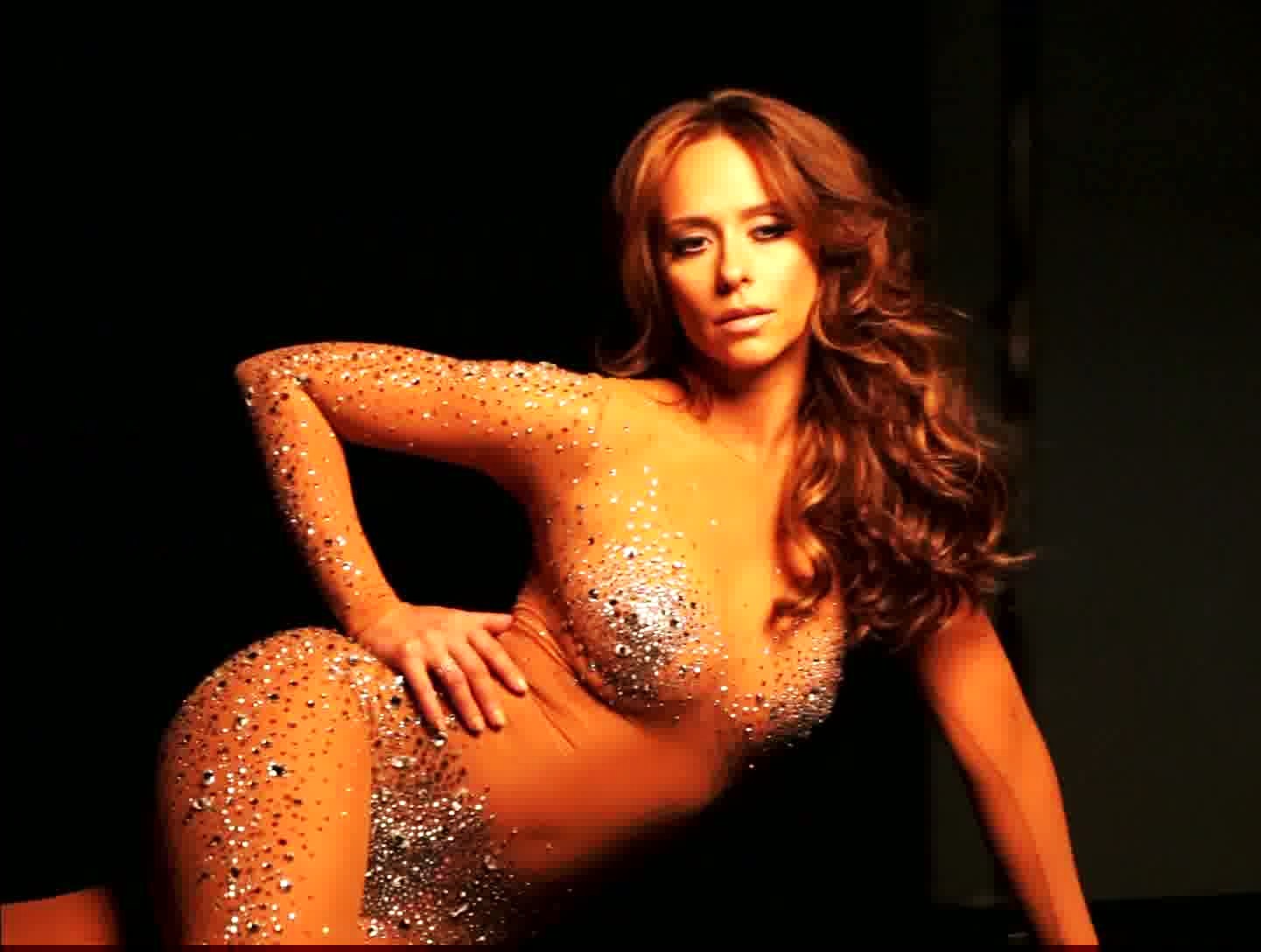 Another Britney bodysuit replica according to celeb news, though Jennifer was probably just showing off her voluptuous body. The star posed in the bedazzled bodysuit in the new promo video for her show 'The Client List'. Compared to Britney, Jennifer has a more seductive beauty which was emphasized with hair and makeup. The bodysuit just made her look all the more enticing.
---
8

Lady Gaga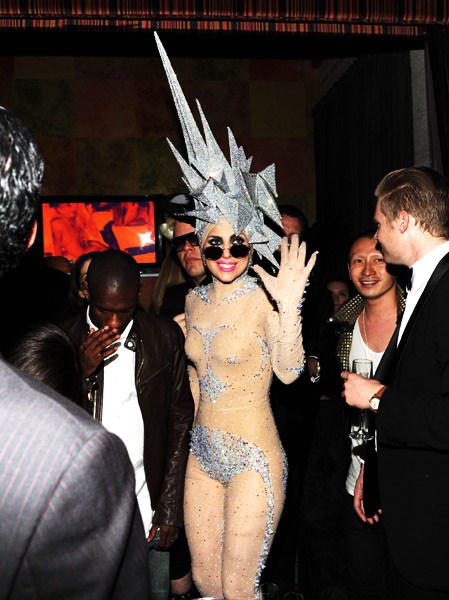 It should come as no surprise that Lady Gaga hopped on the nude sparkly bodysuit bandwagon! She was photographed at Interscope's Party after the 2010 Grammy Awards in a sparkly bodysuit. And if the suit wasn't enough, she balanced a crazy stalagmite thing on her head in the same sparkly cover. The whole outfit feels comparatively tame when you look at Lady Gaga's other insane attire. She earns points for including a little bit of her quirkiness into the shimmery bodysuit, and for wearing it in public rather than on-stage.
---
9

Jennifer Lopez
Jennifer bought the spice in a nude body suit decorated in a twinkling web pattern when she sang at the Mohegan Sun Casino in Uncasville. Aside from offering more coverage, the bodysuit was demure in comparison to the other body suits. She pulled it off with sass and style. Her love for bodysuits is known to fans like me, who cannot help but admire her guts to keep the trend ageless!
---
10

Nicki Minaj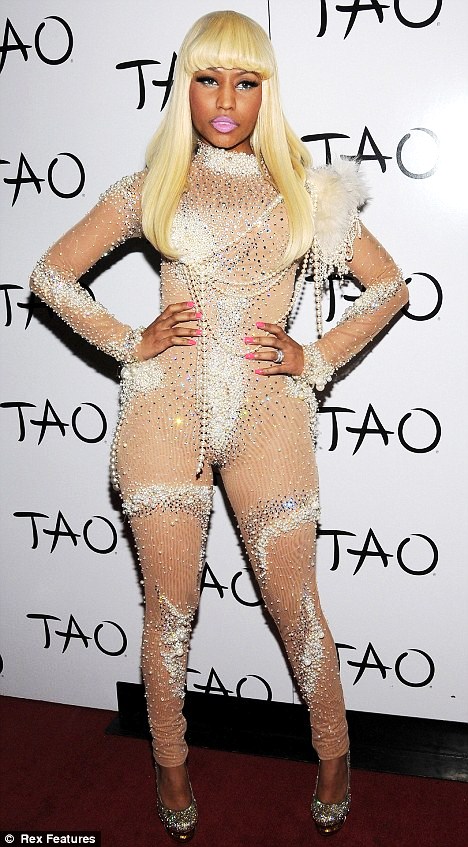 The rapper stepped out in a rhinestone and pearl drenched nude bodysuit to celebrate her birthday at the Tao nightclub. I never imagined the bold, usually colorful singer would think of wearing pearls, but the string of pearls and the little tuffs of fur added a pleasing organic visual. Rumor is she matched her hair with the designer. Singularly, the best revamp of the sparkly bodysuit style.
As fans of celebrities, I know you love to follow their styles, but if you are planning on going out in a nude bodysuit, how would you cover up to be swank yet modest? Share your ideas.
Top image source: celebitchy.com
---
Comments
Popular
Related
Recent