Can you name any celebrities who've stripped off for charity? It's certainly a controversial idea. It undoubtedly gets extra coverage for the charity in question, and it must take some confidence to peel off your clothes knowing that the whole world will see, but plenty of people feel that there are more valid ways to raise awareness. Then there is the issue of extra publicity for the celebrities, too... Here's 15 of the biggest celebrities who've stripped off for charity. Would you do it?
---
1

Miley Cyrus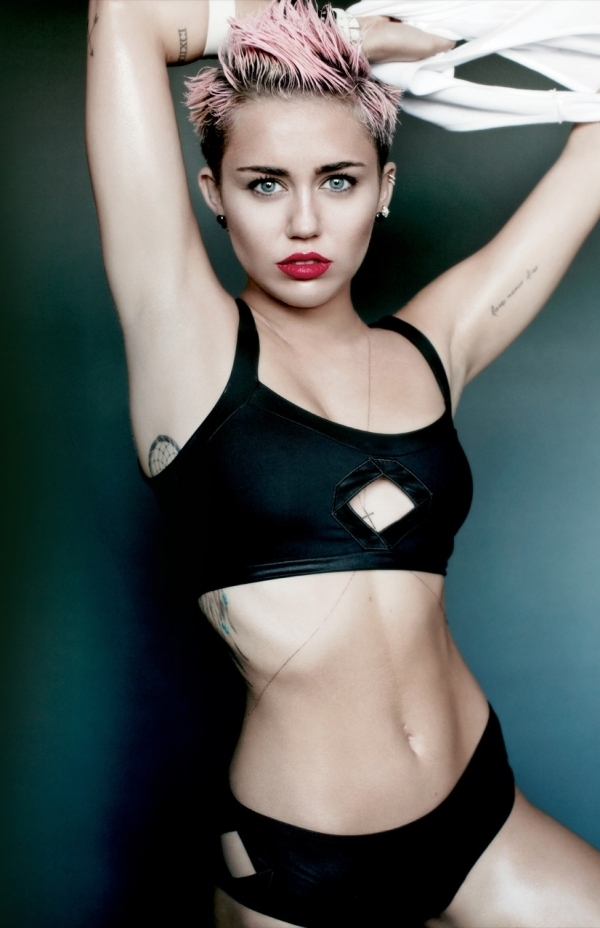 20-year-old Miley is no stranger to sharing snaps on Twitter, but her most provocative photo caused quite a stir. It features Miley naked, with only her hands to protect her modesty, under the banner "Protect the skin you're in." The $35 shirt is part of a campaign to raise awareness and money for the New York University Skin Cancer Institute. A worthy cause, if ever there was one, and Miley certainly looks good. You can tell she loves the gym! Miley has joined a growing group of celebrities who've stripped off for charity, and she seems very proud of her efforts.
---
2

Cindy Crawford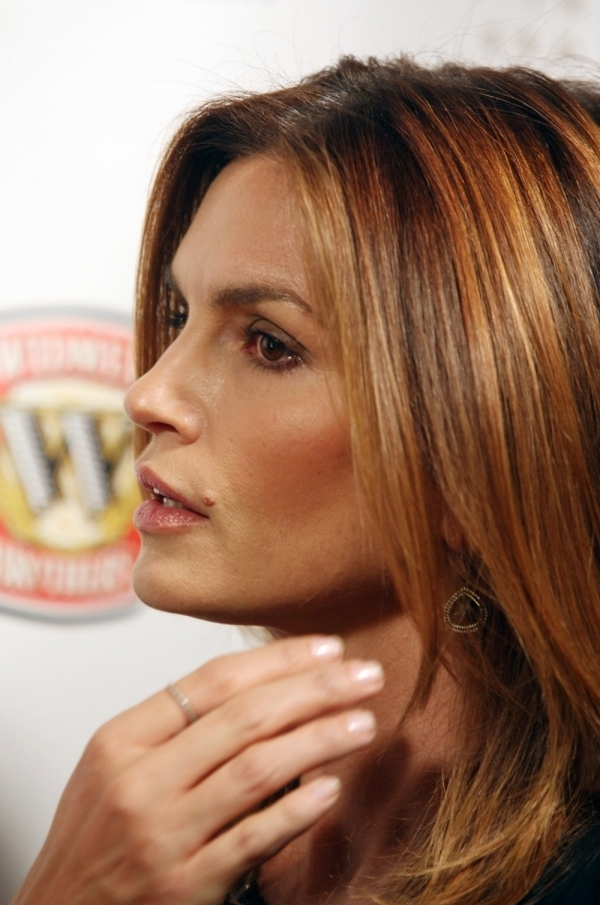 Cindy Crawford went for a more demure pose when she stripped off for an anti-fur charity. Although she was naked, she wore her long hair down to cover herself, and held a very cute cat. She also accessorized with a furry hat, complete with a no fur symbol. It caused quite the stir when it was first released, although it looks tame compared to some of today's offerings – not to mention Miley!
3

Eva Mendes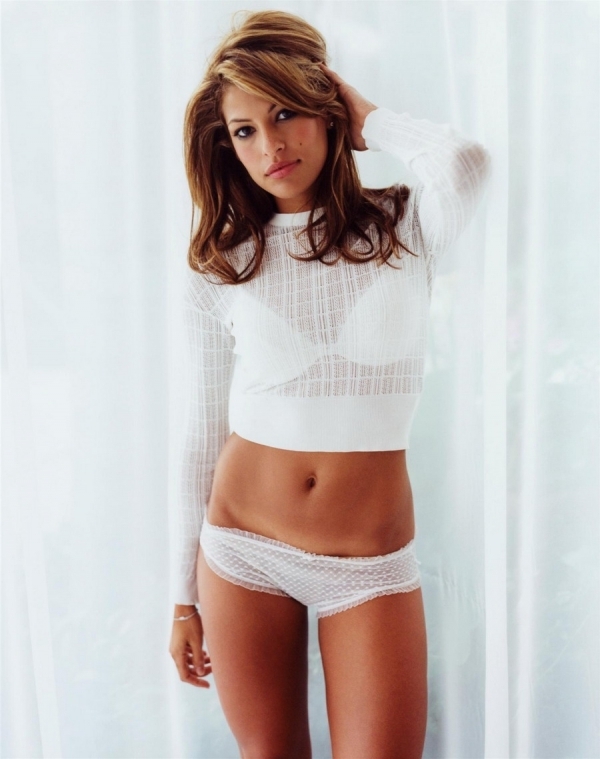 Another PETA campaign, Eva joined the "I'd Rather Go Naked" campaign in a strikingly simple campaign. She kept her typical star style, with blow-dried hair and thick eyeliner, but exposed her bottom and used her hands to cover herself. As you can imagine, the ad was heavily featured on celebrity gossip sites, even if conventional magazines were a bit worried about printing it. It was rumored to be one of the most successful ad campaigns, although PETA refused to be drawn on which celeb had been most beneficial.
Bryan
I think you are gorgeous woman...
---
4

Kate Moss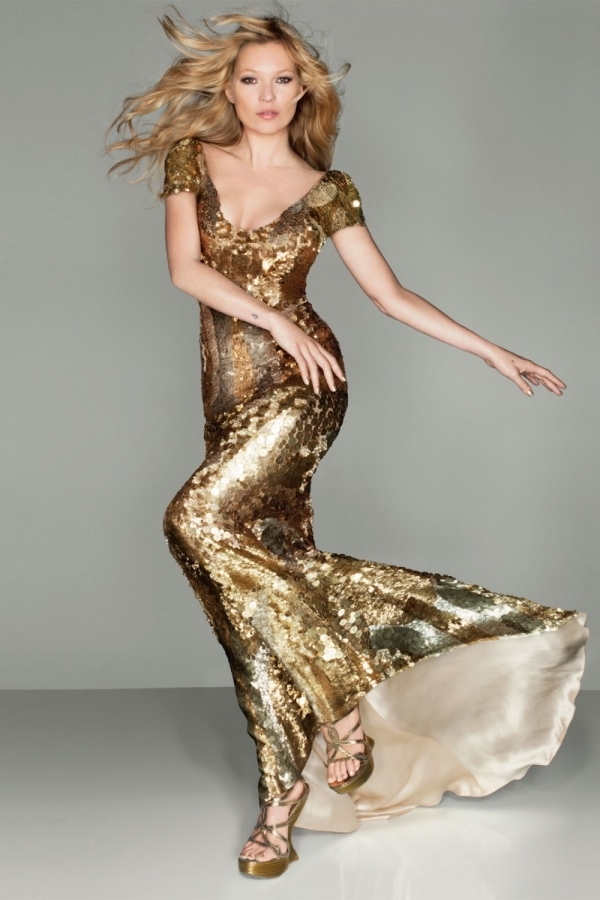 Kate Moss was photographed lying on the floor completely naked, with a cigar, for the cover of the book 'Four Inches.' The photo, which was printed in black and white, showed Kate with her long legs against a wall, and showed her designer shoes at the end. The rest of the book was also full of celebrity women in various states of undress, all with a designer accessory. 10% of the proceeds from each sale went to the Elton John AIDS Foundation, which guaranteed that it would be used to help women and girls with HIV in Africa. Jimmy Choo and Cartier were both very keen to be involved, and provided all the shoes and jewelry featured in the book.
---
5

Victoria Beckham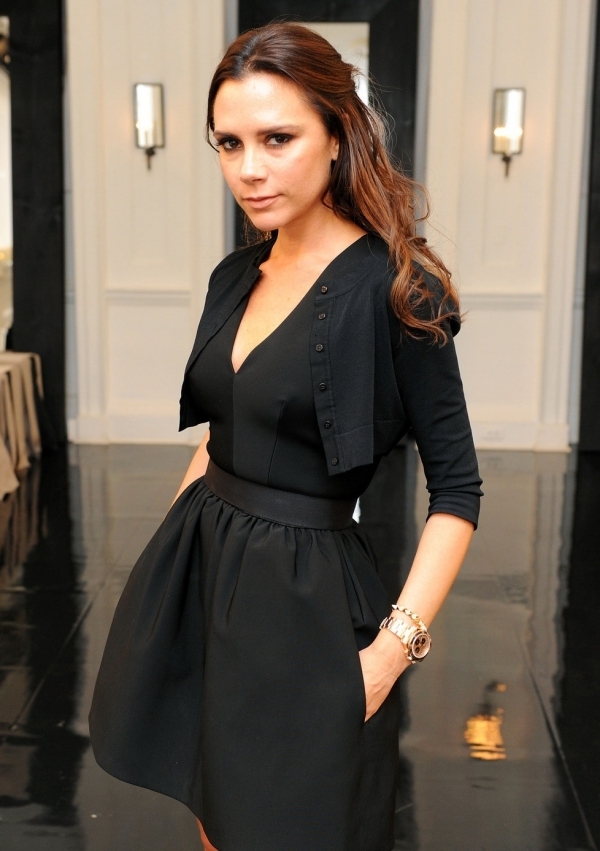 It's no secret that Victoria and Elton are close friends, but it came as quite a shock when it was revealed that Victoria had agreed to strip off for the 'Four Inches' book. The monochrome photograph showed Victoria without her super-stylish outfits – the only hint to her usual glamour came from her glitzy cuff, and the Jimmy Choo sandals she held in one hand. It's such a playful shot – it's safe to say that Victoria looked amazing!
---
6

Adam Levine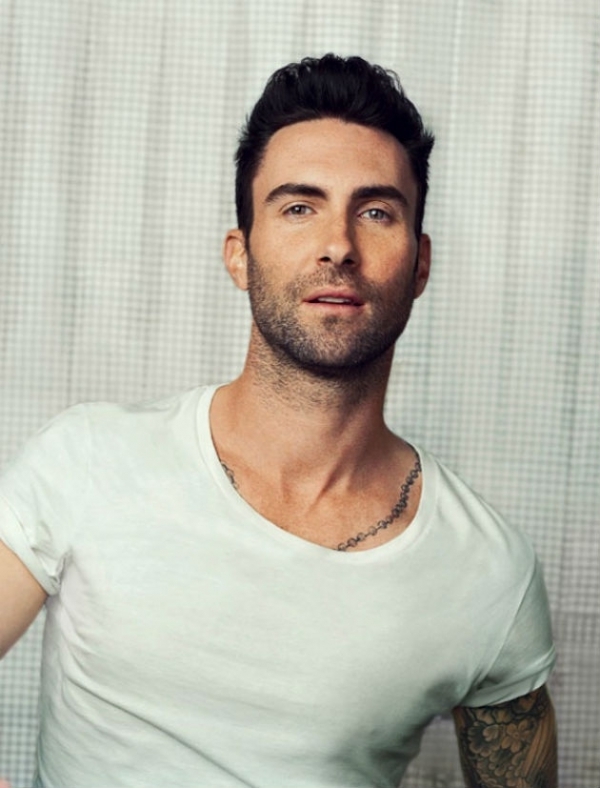 Adam Levine showed off his body in a daring shoot for Cosmopolitan magazine, in conjunction with the Everyman charity. The photos were used to raise awareness of prostate and testicular cancer, including what women could do to spot changes in their men. Maroon 5 frontman Adam appeared totally nude, with the hands of his now ex-girlfriend Anne Vyalitsyna covering him. We definitely approve.
---
7

Alicia Silverstone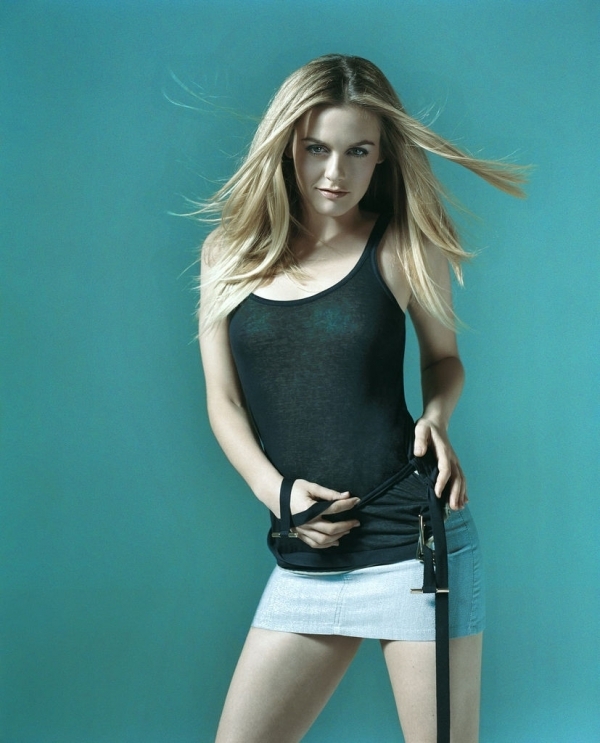 Alicia is well known for her slightly bizarre views, including the news that she chews food for her children (and the videos to prove it!). She is very passionate about her beliefs, though, including being a vegan. The actress posed for an ad promoting vegetarianism in 2007, making her one of many celebrities who've stripped off for charity. It was a controversial choice, with many criticizing the move, but Alicia seemed confident that the ad could help persuade people to try her "healthier" lifestyle.
---
8

Heidi Klum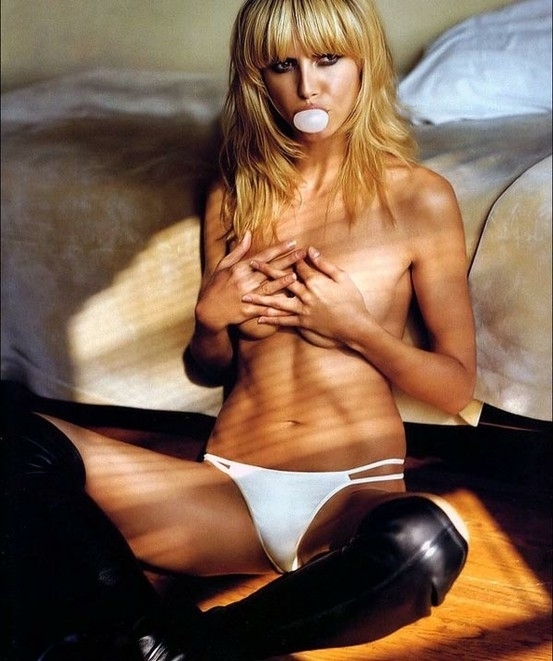 Heidi Klum joined several other stars to support Marc Jacobs' "Protect The Skin You're In" t-shirt campaign in order to raise awareness for skin cancer. Despite the fact that the only things that she had to cover herself with were her hands and a pair of heels, the model maintained a classy appearance with slicked back ponytail and a side view pose. The campaign was so successful that they were able to raise almost $400,000 for the NYU School of Medicine. Stripping for charity doesn't seem so bad after all, if the outcome is anything compared to that!
---
9

Olivia Munn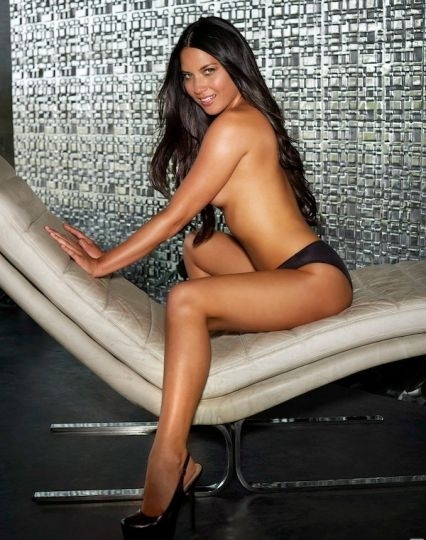 Olivia Munn showed off a little bit of skin as she joined the force to free elephants from the circus for the PETA campaign. She managed to keep her elegance while shooting in a sitting position with her legs crossed in front of her to make the photos more tasteful. The photo was printed with the background of elephants in the wild and a slogan that said "As nature intended, let elephants be free. Boycott the circus." Although there is no naked-circus correlation, the campaign had an overarching theme of nature and freedom, something that all elephants should enjoy!
---
10

Naomi Campbell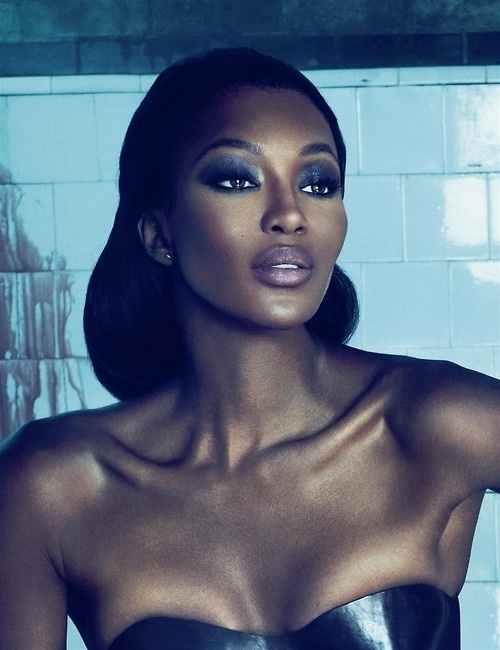 Supermodel Naomi Campbell was one of several stars who have agreed to join the widespread "Protect The Skin You're In" campaign. The final photo that was used for the campaign consisted of a completely naked Naomi Campbell standing bare and proud with the slogan covering her upper body and her hands covering the lower area. Naomi joined the cause around the same time Heidi Klum did, and with united powers they were able to make the campaign more successful than expected!
---
11

Winona Ryder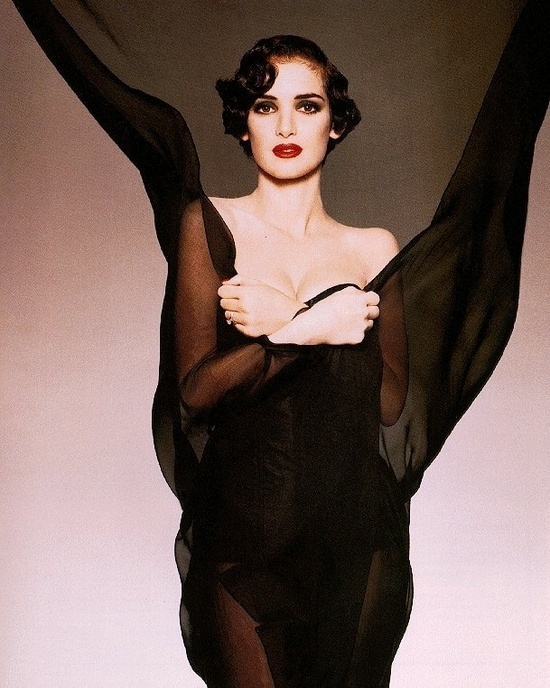 Winona Ryder was yet another star who joined one of the most famous campaigns by the name of "Protect the Skin You're In." In comparison to other stars, the layout of her photo shoot was a little bit different. It consisted of her using a board with the slogan and her hands to cover her lower and upper body. However there was another shot of her turning away from the camera while covering her tush with a board that said "Save your ass."
---
12

Mel B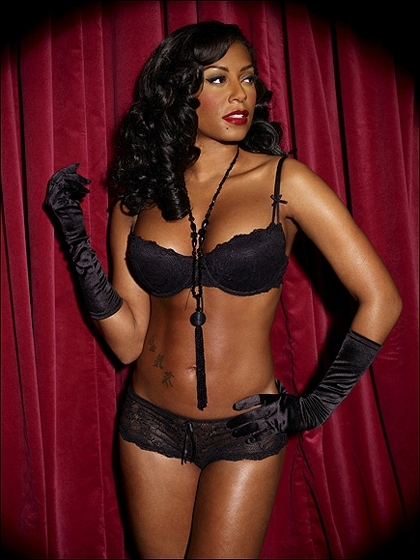 Mel B wasn't afraid to bare it all in a shoot for Cosmopolitan to support the breast cancer charity, CoppaFeel, which encourages women to check their breasts for abnormalities in the hope of preventing cancer early on. She posed alongside her husband, Stephen Belafonte, to recreate the infamous Janet Jackson Rolling Stone shoot. The photos might appear vulgar and controversial for some but we have to keep in mind that Mel B had the best intentions at heart.
---
13

Khloe Kardashian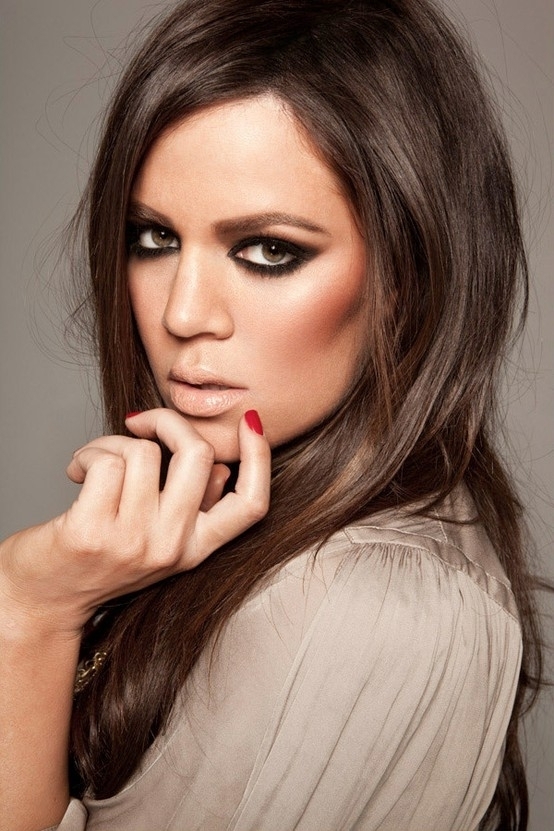 Although Khloe Kardashian was hesitant to participate in a naked campaign for PETA at first, in the end she decided to strip down for the "I'd rather go naked" campaign. She showed off her bronzed body and tousled hair in a very artistic and tasteful manner. However, after several years of supporting the organization, she decided to cut all ties with PETA after she discovered that it had connections with the woman who attacked her sister Kim with flour.
---
14

Kimora Lee Simmons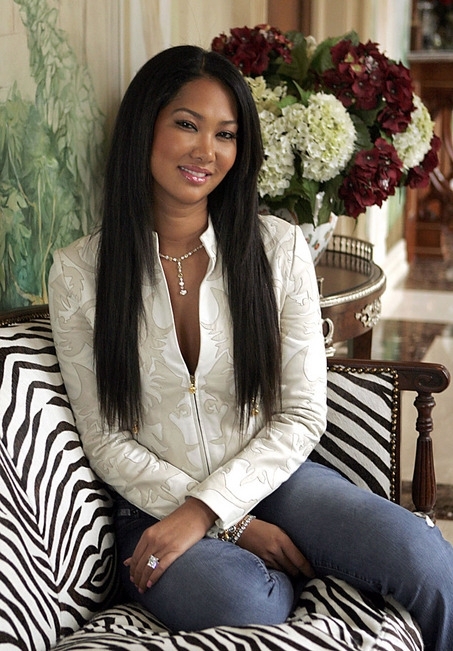 In her photo shoot for the PETA campaign, Kimora Lee Simmons raised awareness for helping animals. She portrayed a naked angel with wings, who was saving an adorable Pomeranian. The campaign photos were used to urge people to adopt dogs and end their sufferings in cages and chains. It looks like next time you adopt a dog from an animal shelter, you'll see a naked Kimora Lee Simmons descending from heavens!
---
15

Bethenny Frankel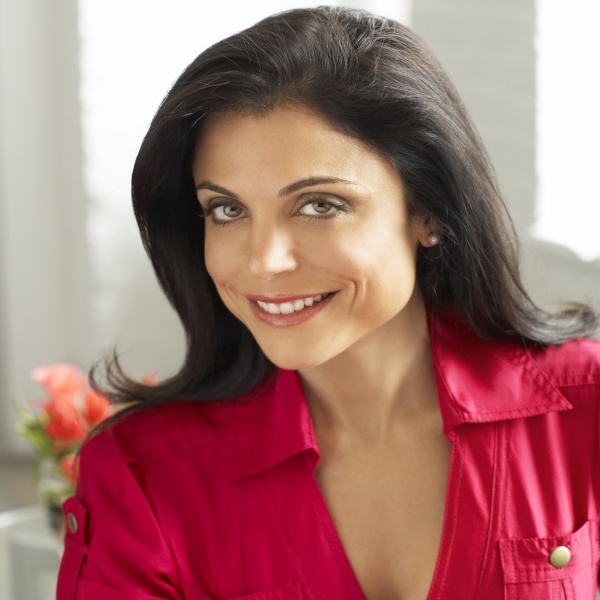 Another star who seems to be involved with PETA's "I'd Rather Go Naked" campaign is Bethenny Frankel. She wasn't ashamed to show off almost every inch of her body to give support to her furry friends. In her revealing photo shoot, she seems to be showing off some serious backside while making a statement that she would rather take a walk naked in the city than wear fur!
Miley definitely isn't alone – there are hundreds of celebrities who've stripped off for charity. Before Miley became the new face of skin cancer, Dita Von Teese posed for a t-shirt, and even Victoria Beckham has appeared. It's a great cause, and the shirts are pretty cheap – will you be buying one?
---
Comments
Popular
Related
Recent