Celebrities wearing crop tops makes me want each and every one of their outfits. This trend is so hot right now as it is being worn on the streets of NY and even on the red carpet. You can easily rock this too, and the below ladies all show how and when it is appropriate (which seems like anywhere for some!). The list of celebrities wearing crop tops could go on and on, but these leading ladies really stand out to me.
1

Jennifer Lawrence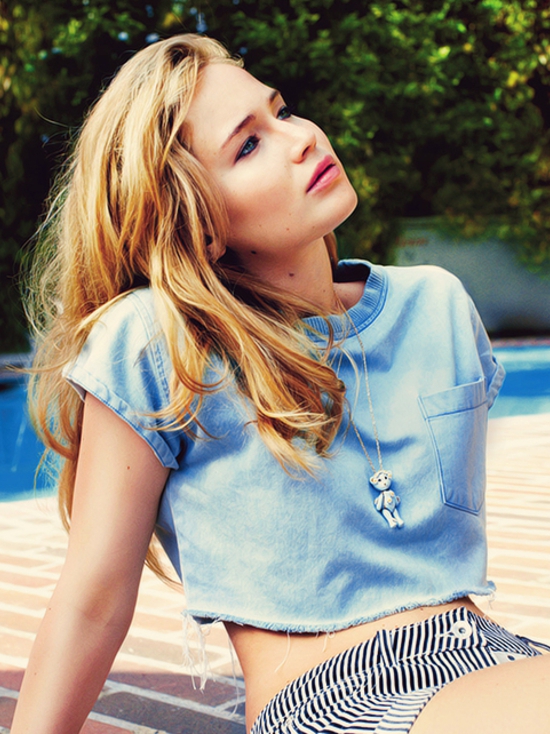 This girl totally trumps my list of celebrities wearing crop tops. This girl is rising to the top fast and no one is stopping her. That comes to her fashion as well. She has been seen wearing crop tops a lot lately while battling the massive heat wave in New York. Most recently, J Law wore a great crop top sweater to this years Comic Con with an equally great white wrap skirt.
2

Rihanna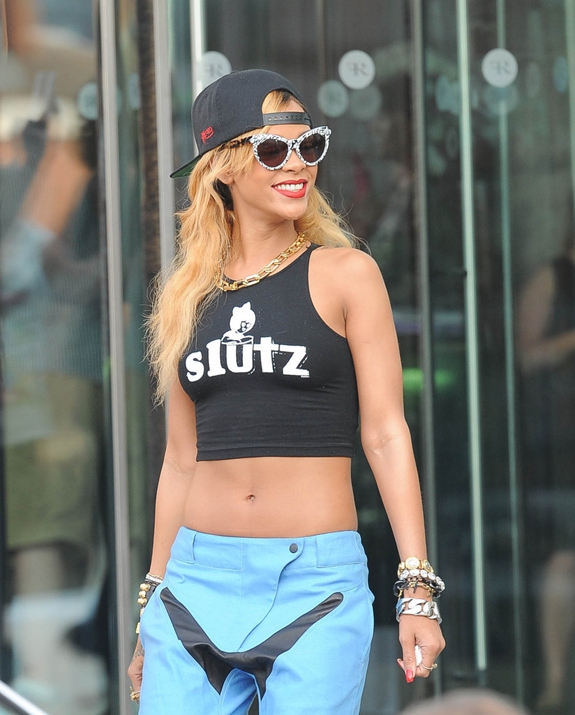 This good-girl-gone-bad's wardrobe must only be made up of crop tops as that is literally all she has been seen wearing lately. This is one of RiRi's go to outfits of choice as it shows off her most recent (that we know of) tattoo right underneath her breasts. Her most recent outing sporting one? A black top with the word 'slutz' across the front. Classy right?
3

Zoe Saldana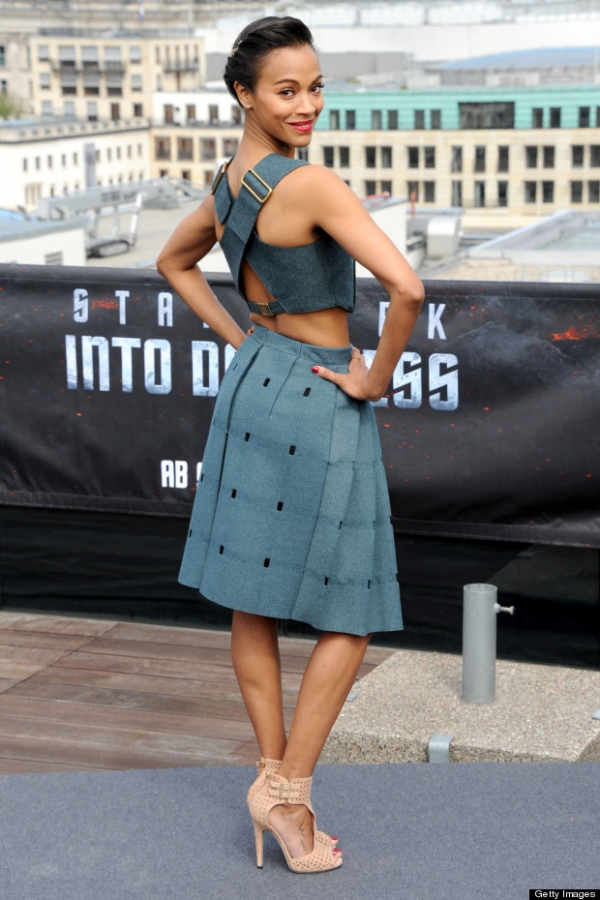 Zoe is taking a bit of a classy angle to the crop top trend as she pairs this adorable grey crop top with a matching a-line skirt. The actress rocks this trend on the grey carpet for the latest Star Trek film while showing off her toned tummy. You see ladies, this is a look that can actually carry you from day to night if done right.
4

Rosie Huntington-Whitely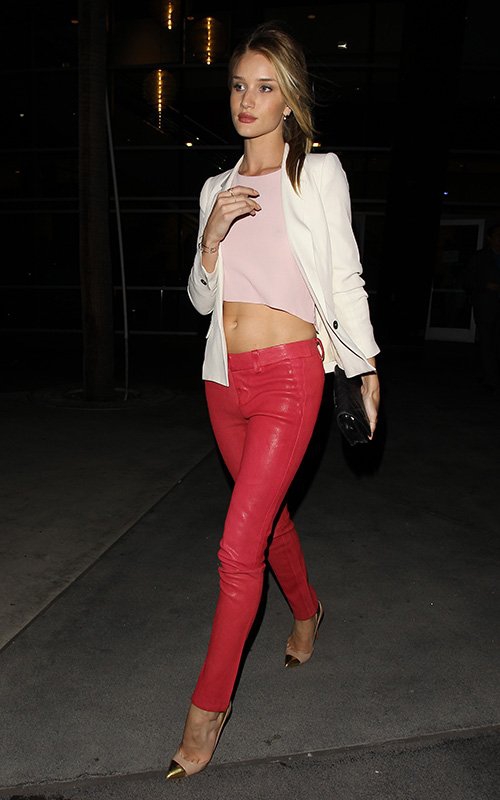 Although this look is a tad more of a bandeau rather than a crop top, it still falls under the same category, and I love it. This works on the stunning supermodel due to her height and her slim figure, and is accentuating her waist. The Victoria's Secret model shines on the pink carpet in this all white attire, and I applaud.
5

Beyonce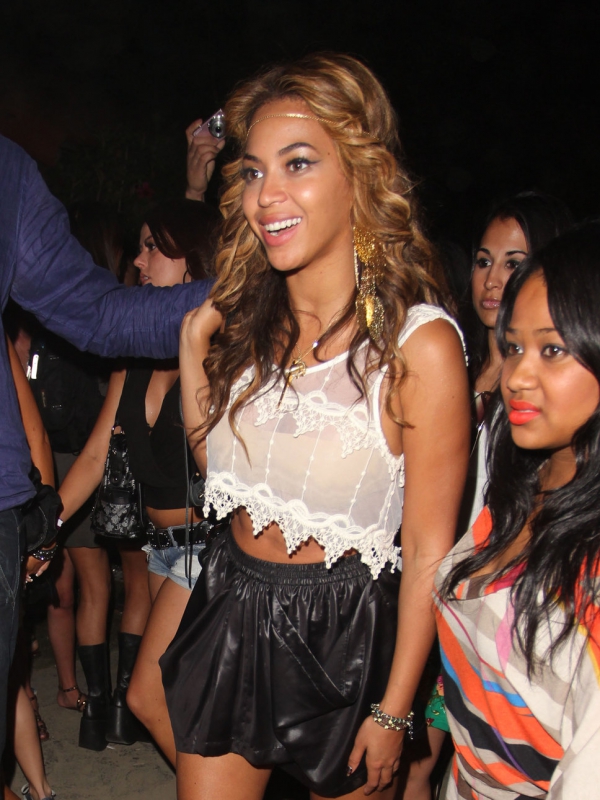 Queen B shows how to wear a crop top off of the red carpet with a great pair of jean shorts. This is a great way to spice up your summer wardrobe as well, and is a very easy DIY. A simple t-shirt will go wonders with a little cut off the bottom, and can accent your waist.
6

Miley Cyrus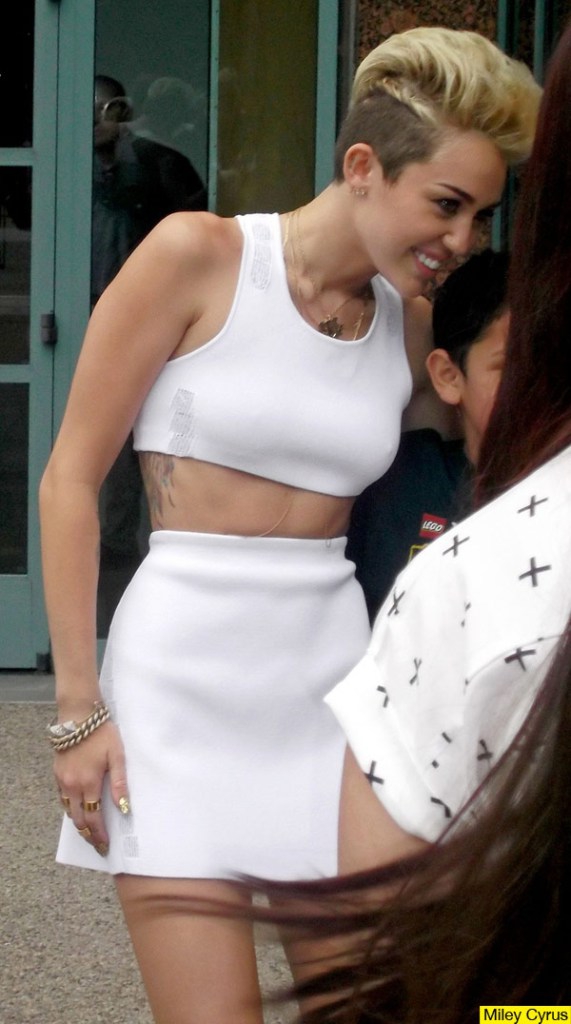 She makes the list because crop tops seem to be the only thing she wears lately. It's not always a good look, but her recent trip to Good Morning America actually works wonders for her body. The singer wore a crop 'bra' top with a matching a line skirt, which actually adds some hips to the star's super slim shape. This is actually a more covered up look for Miley and is super chic.
7

Rooney Mara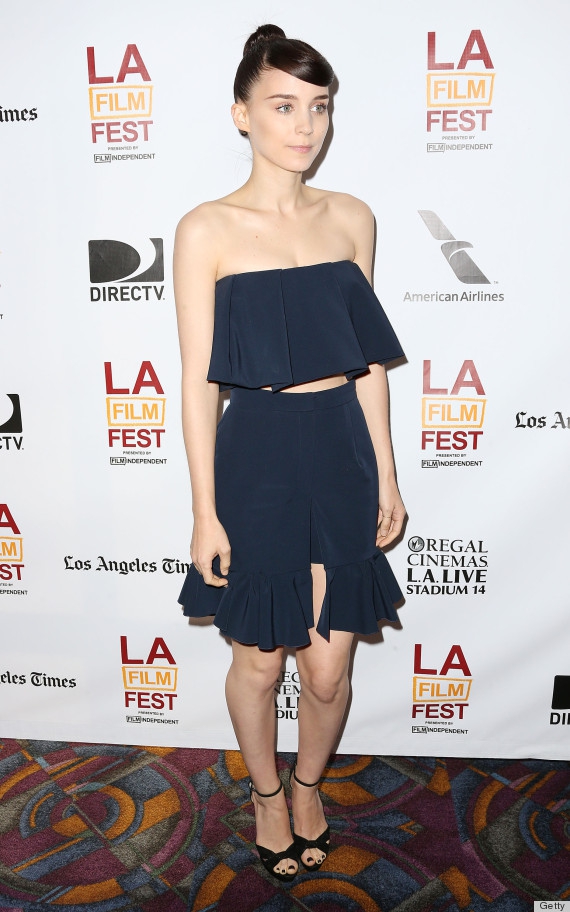 Although I think she has only worn this trend a couple times, she is a show-stopper each time. This frilly look is absolutely amazing and I am obsessed with it and her in it. Her thin waist makes up for the extra material around her breasts and thighs and her laid back makeup and hair lets the dress shine. I say 'wear this more, girl!'
I for one love this trend, and wear it a lot. This works great with a high wasted skirt or like Queen B, a great pair of ripped denim shorts. You can really wear this trend anywhere, just make sure it is appropriate for each situation. Who else is obsessed with this trend?